DIY 2: More Than A Door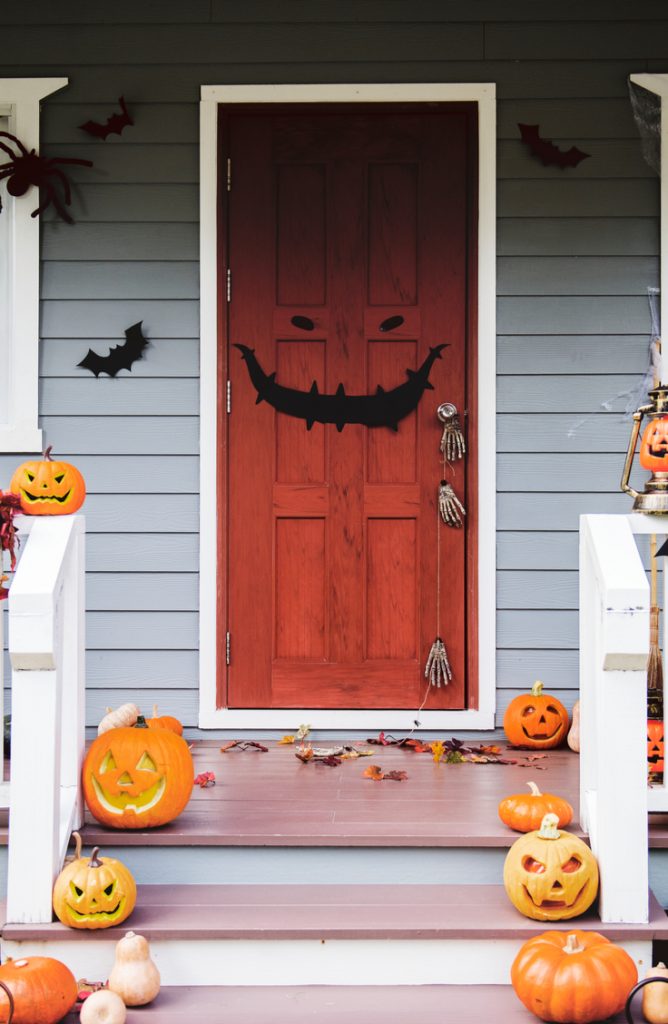 Some people ignore one of the most obviously easy ways to decorate your porch. Don't! Whether you opt for a pumpkin like the photo above or decide to turn your door into your favorite monster, it's a great way to add a little spook to your porch.
Just grab a few sheets of felt and get snipping! If you want to create a Monster, try using white paper plates for eyes, circles of felt for the irises, crepe paper for the hair, and painter's tape for some well-placed stitches.
DIY 03: Monochromatic Halloween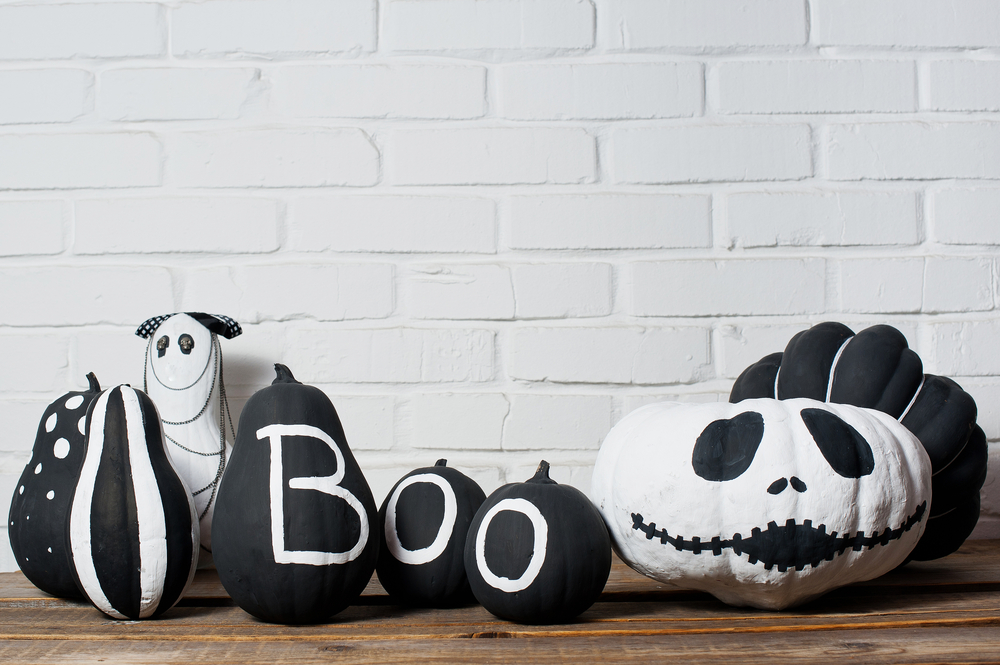 Instead of going with traditional jack-o-lanterns, try grabbing some black and white acrylic paints and going monochromatic! For some more spirit, try accessorizing your porch pumpkins with some large bare branches sporting black ravens or crows. It's sure to creep out the neighbor kids.
DIY 04: Ghosty Companions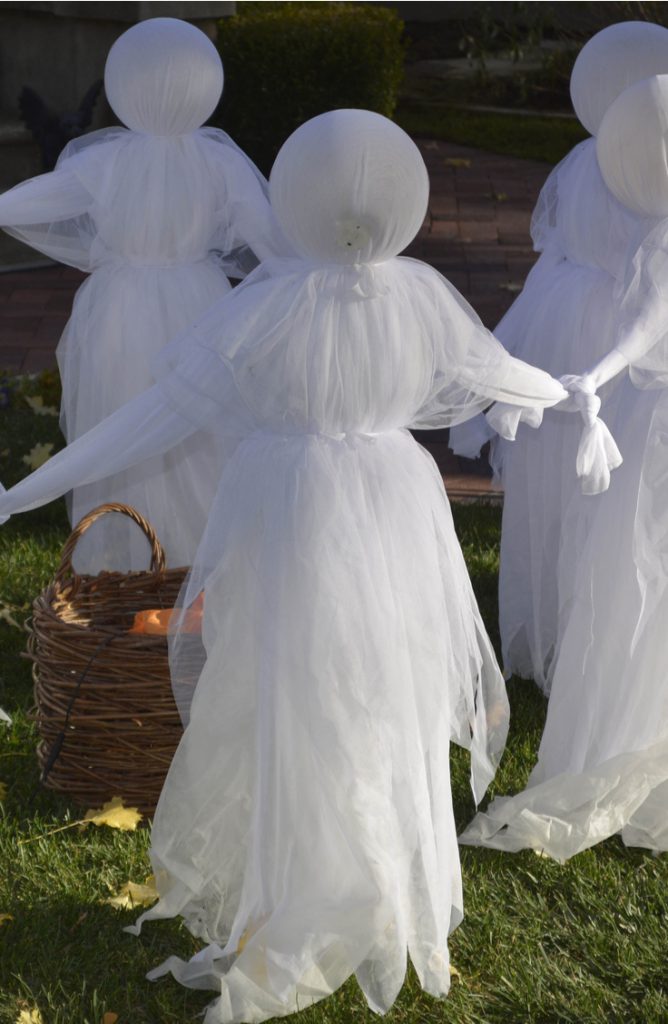 This DIY is a little more time-intensive but absolutely worth it. Start by picking up 5-6 metal garden stakes, foam balls or heads, and white tulle or bed sheets.
First up you need to put the metal stakes in the ground in a circular shape.
Next, push the foam heads or balls onto the top of the stakes so that the stake goes through the foam about 4-5 inches.
Now it's time to dress the ghosty companions! Using tulle or bed sheets, loosely cover them, adding ties at the neck and "waist". If you want them holding hands, attach a strip of fabric to the tie at the neck and then tie to the neighboring ghost.
If you want to take them up a notch, have them dancing around a basket with LED candles.
DIY 05: Spooky Balloons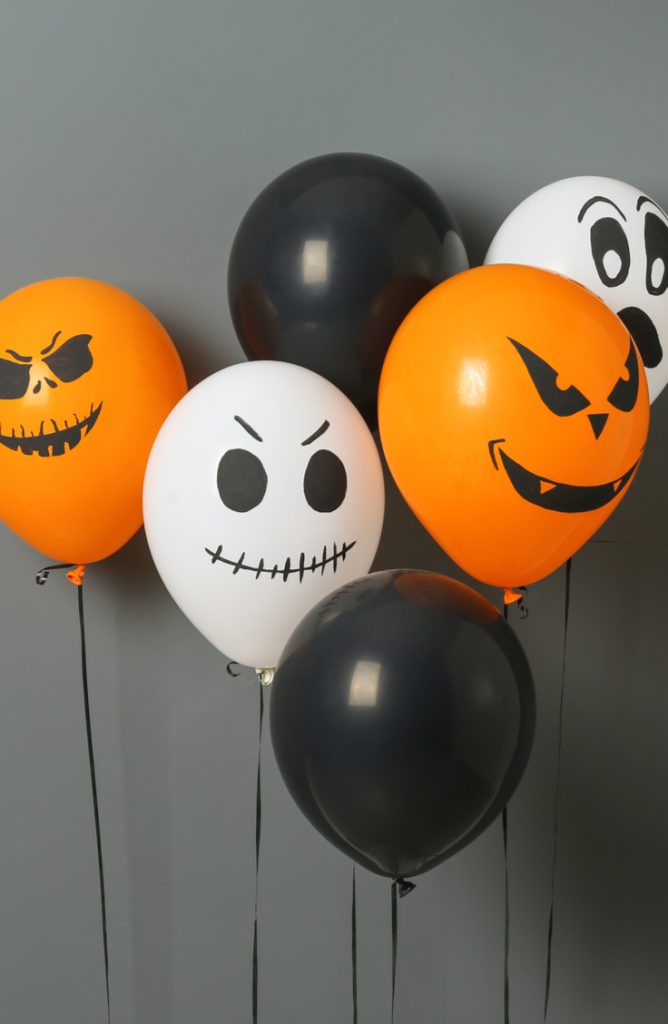 If you're short on time and energy, then try making a bunch of these to put around your yard! They will only last a few days, but that also makes cleanup easy and quick.
Start by getting 15-20 (or more) balloons in white, orange, and black.
Want to take it up a notch?
Fill the balloons with glow sticks ahead of time.
Then on Halloween night give them a little crack (without popping the balloon) and you've got a floating, glowing, balloon!
All you have to do to finish is tie or stake the balloons around your house and yard.
Now get on out there and DIY yourself some awesomely spooky decor! Happy Halloween!