DIY 01: Halloween Mason Jar Luminaries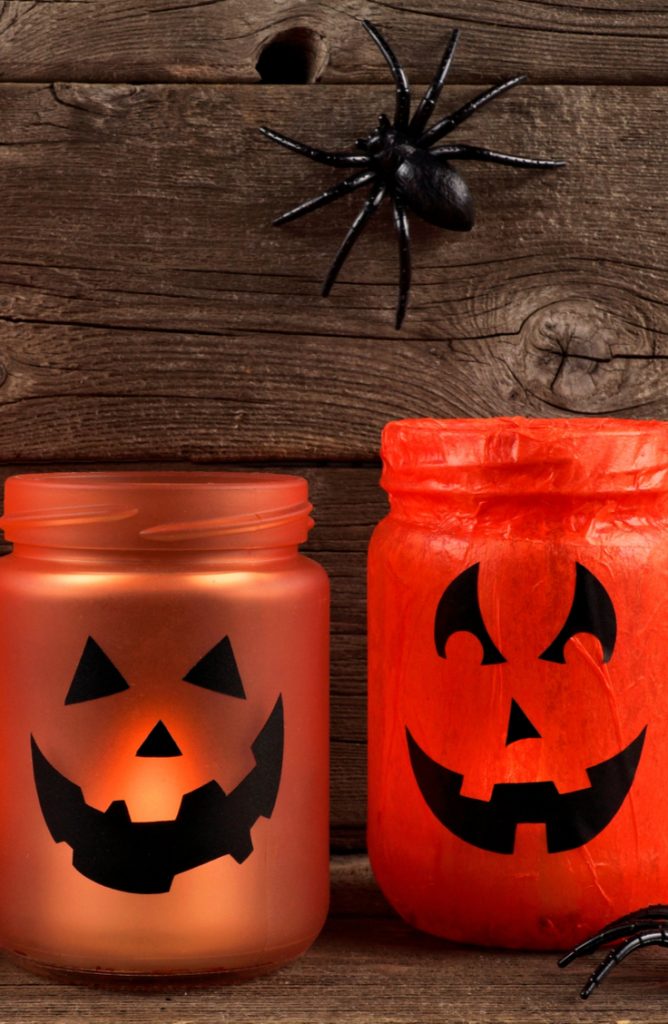 This is a pretty simple craft that the kids can get in on.
Next, paint the outside of the mason jars with one layer of acrylic paint (like this).
Then, using a sharpie, outline some faces onto the jars before painting over with black acrylic paint. Alternatively, you can purchase face stickers like these instead of painting them on.
Allow the jars to dry completely before spraying with a glaze (like this).
And ta-da!
You're done!