One of Halloween's must-have accessories for your yard (or even your house) is a casket. This is one project where exact corners don't matter, in fact, they make the actual thing look all the scarier! So, if you're looking for a guide to make DIY Halloween caskets, look no further.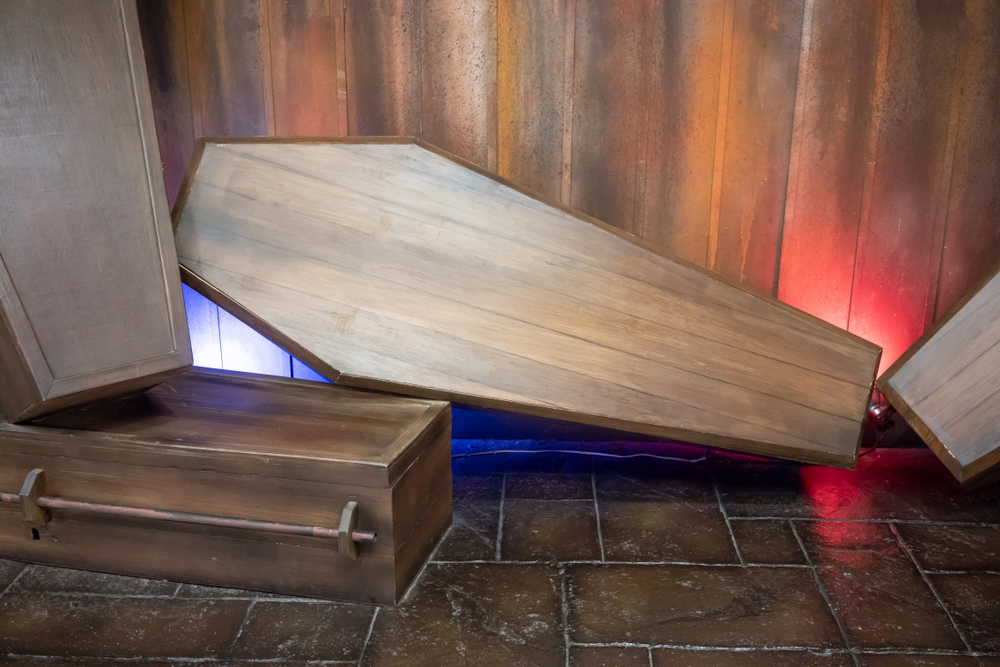 DIY Halloween Caskets (People Will Be Dying To Have)
Materials:
2: 4×8′ sheets of foam board (blue or pink)
Duct Tape
Paint
Box cutter
1 pkg 3/8 in. twisted sisal rope
Step 1
Begin by laying out the foam board on the floor and tracing your shape. It helps to have a good tape measure and a carpenter square if you've got one. Depending on the size and complexity you're after, you can use either of the patterns above. Once you have your shape, cut it out using a box cutter (be careful!) When you have the bottom cut, lay it over the other sheet of foam and duplicate it for the top.
Step 2
Using the dimensions above, cut the sides out. If you want your coffin to be a little bit deeper, just make the walls taller.
Step 3:
Next, it's time to duct tape everything together. It helps to have two sets of hands here. Place duct tape on the inside and the outside to hold everything together. Alternatively, if you're good with glue, you could use a really sturdy glue like Loctite Construction Adhesive.
Step 4:
Now it's time to add the details. You can either use the remaining foam board to create "slats" like the second diagram, or you can use a dull pencil to scrape in wood grain and slats.
Step 5:
Once you have the wood grain or slat details done, it's time to paint. Using flat black paint (like this), paint the entire coffin, inside and out. When the coffin is dry, it's time to add some more detailing. Using either a dry sponge, a large flat brush, or even some paper towels, brush some light gray paint over the top of the coffin.
Step 6: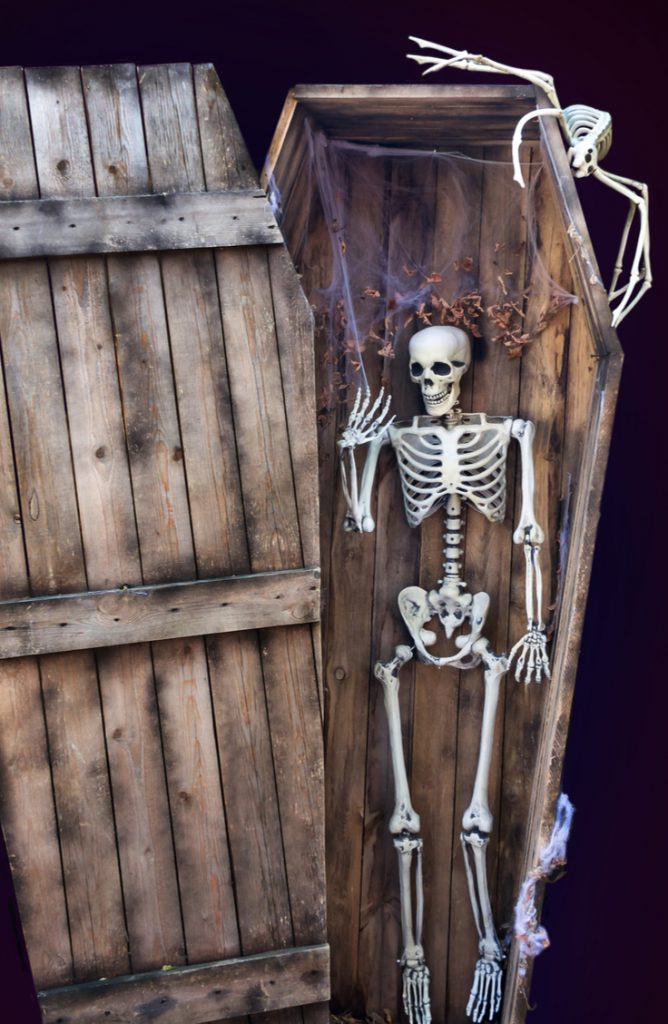 If desired, you can line your coffin with satin fabric. Or you can fill your coffin with a skeleton, set to scare anyone who dares come close!
Now get on out there and have some spooky fun!