Clowns typically belong to two different camps: cute and unbearably creepy. Unless you're a fan of It, chances are you'd rather dress up as a cute clown rather than a creepy one. If that's the case, I've got you covered! Here are some tips, tricks, and trends to make your clown makeup perfect for kids of all ages!
Clown Makeup Ideas
First up, you're going to need a face painting kit that has all the bells and whistles. Grab a good one here, and a great one here. Once you've got your face paints in order, there are a few basic tips for creating cute clown makeup!
Tip 01: Colors Count
One of the best ways to keep clown makeup cute rather than creepy is by utilizing your color palette. Red is definitely a must, but adding in pops of yellow, blue, pink, and orange will help keep things upbeat and kid-friendly. Choose a palette that works with the rest of your outfit and don't be afraid to go big and bright!
Tip 02: Simple Shapes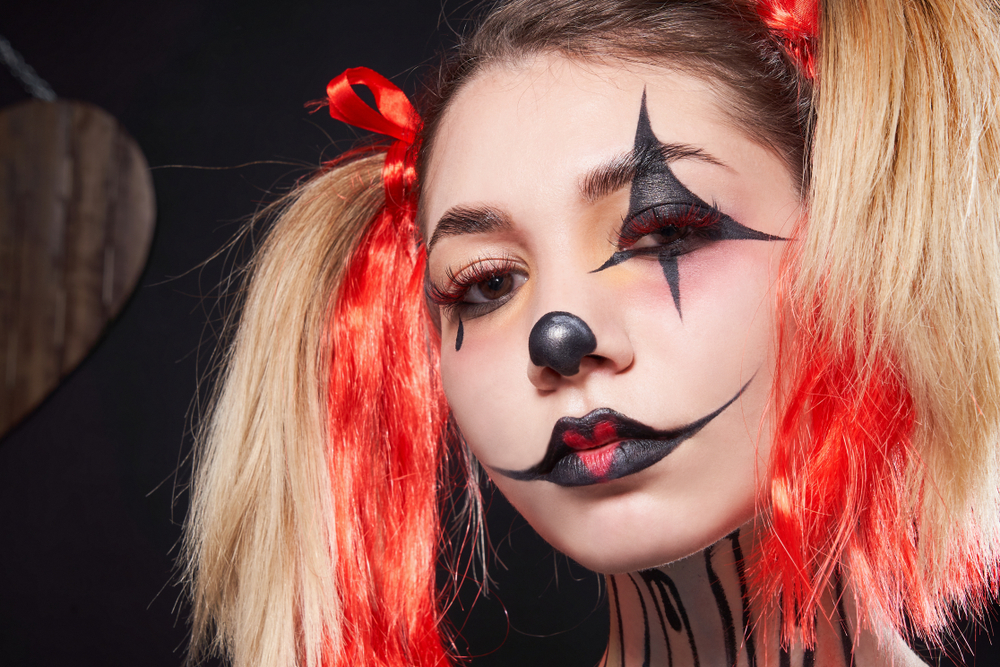 To help keep things cutesy, keep your shapes simple! Whether you're painting clown makeup on a kid or on yourself, adding in circles, diamonds, hearts, and stars are all a great way to keep things on the cute side and far away from the creepy side. Try keeping things symmetrical as well. If you have a heart on one cheek, mirror it on the other. If the makeup is for grown-up woman, try adding a little bit of a bend to your lines so that the angles are a little sharper.
Tip 03: Focus On Facial Features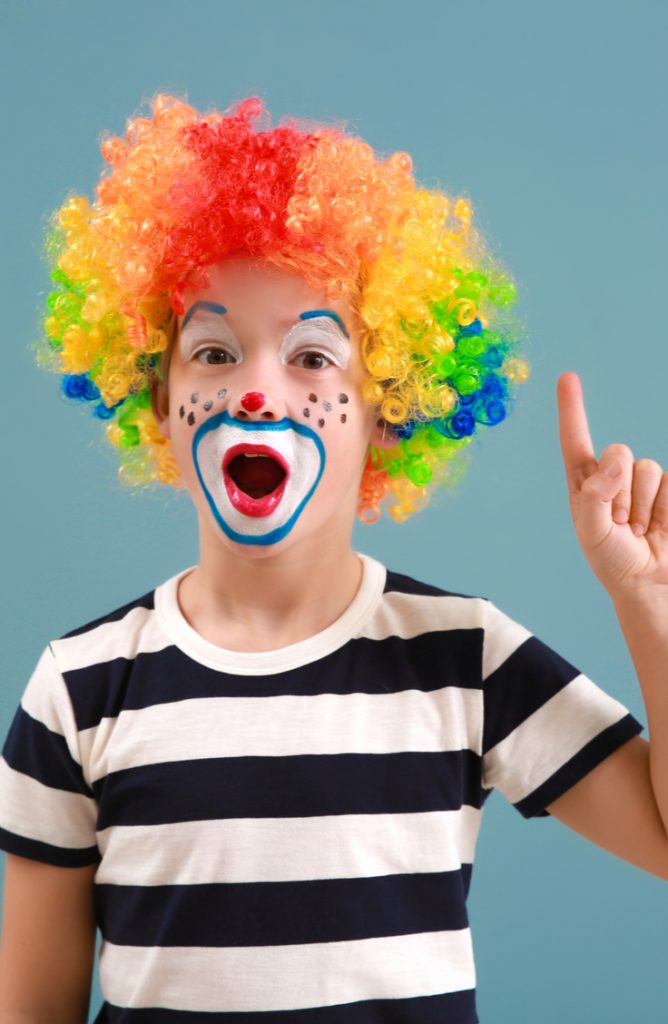 Another suggestion to keep things cute is to focus on facial features: eyebrows, freckles, and lips! Adding in some large freckles across the bridge of your nose, a pair of silly red lips or some goofy eyebrows are going to keep things on the light side.
Tip 04: Keepin' It Simple
If you're going for cute, it's best to keep your makeup simple. Rather than painting your entire face, simply add a few basic shapes around your eyes, a small round dot on the end of your nose, and add one or two additional focal points and call it good.
Moral Of The Story…
Moral of the story: sticking to a basic color palette, with basic shapes, and a simple focus is going to help your makeup stay cute and stay away from being creepy. Happy Halloween!