If there is one thing I am good at, it's crazy hair styles. So when it's crazy hair day at school, I have plenty of crazy hair day ideas that don't involve my crazy mop. I've rounded up a bunch of great ideas for you.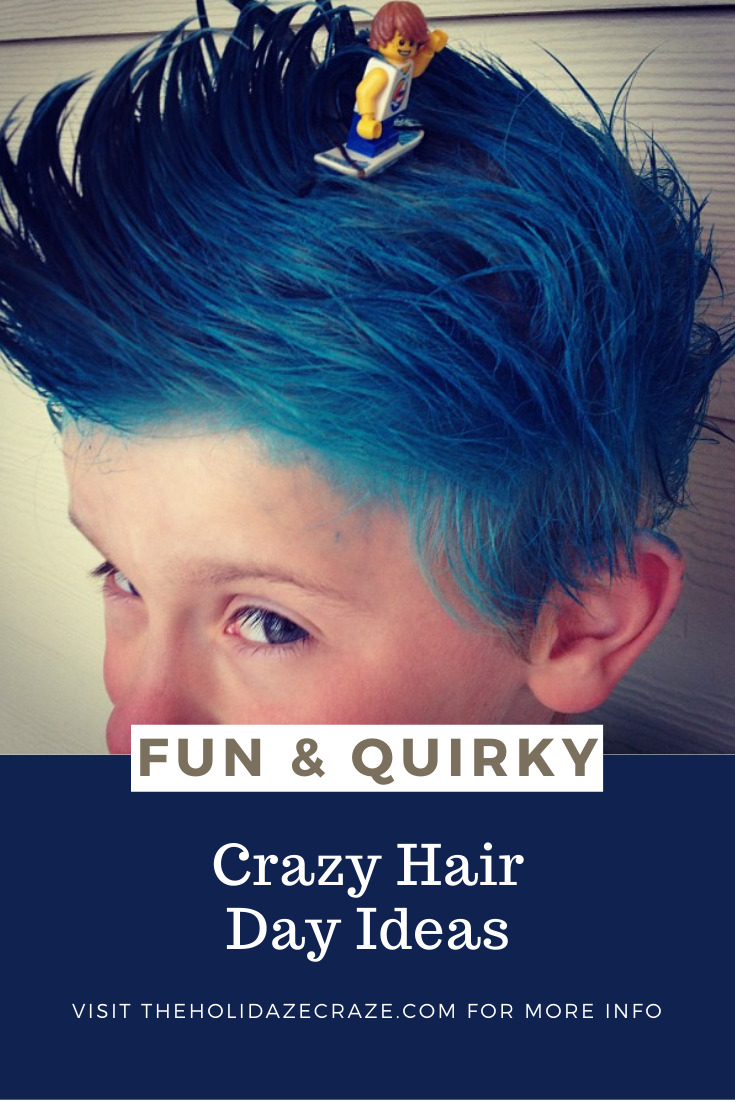 Every morning when someone besides my family sees me, I hear endless compliments of silence and open stares of envy. Those other moms at the grocery store just can't believe what a natural talent I have for wacky styles.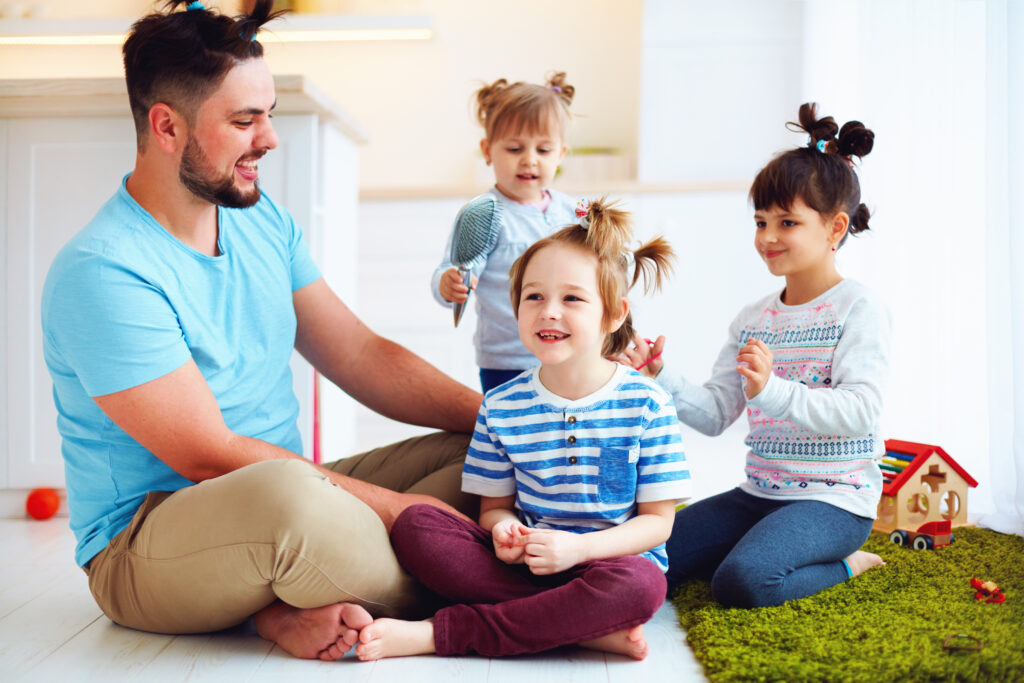 Unfortunately, my children are never interested in the "all-natural" look. Crazy Hair Day comes up at school, and I hear, "I want to be a donut." Or, "Make me a unicorn."
A unicorn? Girl, I did not birth a fantastical equine character when I had you.
Mostly, I was just clueless about how to cause such a transformation. Thank goodness for Lou Lou Girls!
Crazy Hair Day Ideas
The secret of the cone is cardstock, formed into a cone shape, with hair wrapped and pinned all around it. The rainbow hair coloring also cutes it up.
My favorite lines of hers: "I hair sprayed it like crazy!" AND "I used the bow in the front (to) conceal a part that wasn't so cute. You gotta love big bows!!"
Now there's a mom I can relate to.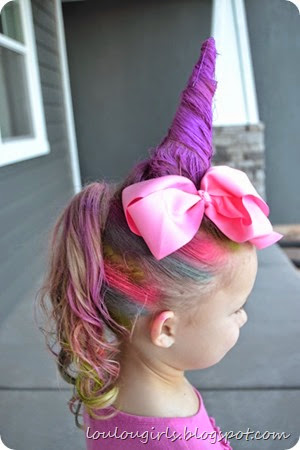 Maybe it's the morning of Crazy Hair Day. Your cute little procrastinator has just reached around your waist and said she needs to have her hair done. Here is an easy suggestion for crazy hair day ideas.
Well, got any Easter eggs? What about a ton of tiny hair elastics? Are you any good at macramé crafts?
Sit your darling down to breakfast, part her hair into pigtails, and get to work.
Princess Piggies estimates you'll need about 10 elastics per egg before starting on a new section.
Want to drive everyone even crazier? Put a jellybean into one of the shells on each side. Voilà! -Musical instrument and eggcellent idea.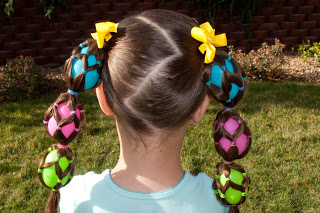 Crazy Hair Day Ideas: Food
Since the advent of this blessed holiday, I have seen Soda Pop hair every year.
And I'll agree that it looks sticky -I mean, interesting. Who wouldn't want a bottle on her head and a cup at her ear all day?
She'll still game? Well, I tried.
You pull this one off by WASHING a 1-liter bottle of soda, then cutting a ponytail-sized hole in the side. Pull the hair through the hole and out the opening in a free-flowing, poured fashion.
Most designers attach that cup to a headband. I'd hook the bottle on, too, especially so you don't have it spill completely off your model's head.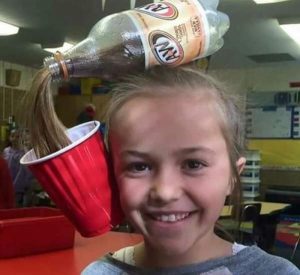 Most of us parents of daughters have heard of the sock bun, or even made one. Every time I have, I'm reminded of how much it looks like a popular breakfast item.
Of course, maybe I'm just shaping one every morning while I'm missing my popular breakfast items.
Is it the morning of Crazy Hair? Officially? Plate that bun first, and pour a solution of hair gel mixed with chocolate syrup on top.
Don't forget sprinkles! Donut you love it?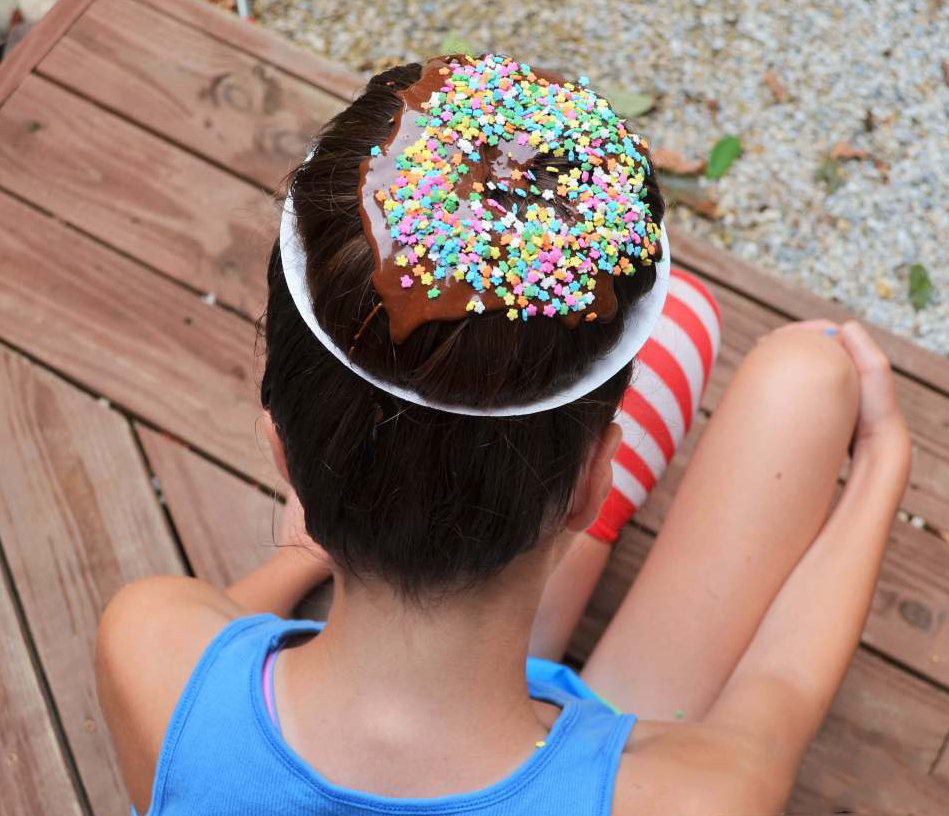 Crazy Hair Day Ideas: Under The Sea
Brush up your fishtail braiding skills to create this Mermaid Tail style. Start it loosely so you can stuff Barbie at the top, and give her a shirt.
I really think splitting the end into a fishtail completes our ensemble, along with the green hair coloring.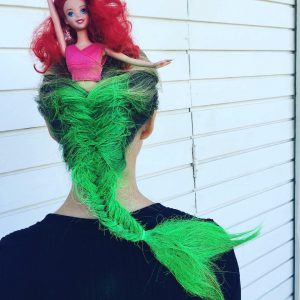 Most crazy ideas involve girls' hair. In particular, they involve long hair.
Well, what if you have someone with short hair? What if you also happen to own enough Legos you're willing to pin one to a blue head?
Crazy Hair Day Ideas: For Boys
Crack out your hair gel, then, and your mad surfing skillz. Craft a wave to one side, color it blue, pin Happy Surfer Dude to the tube.
You may want to consider Kraggle-ing (gluing) him to his board so he doesn't wipeout.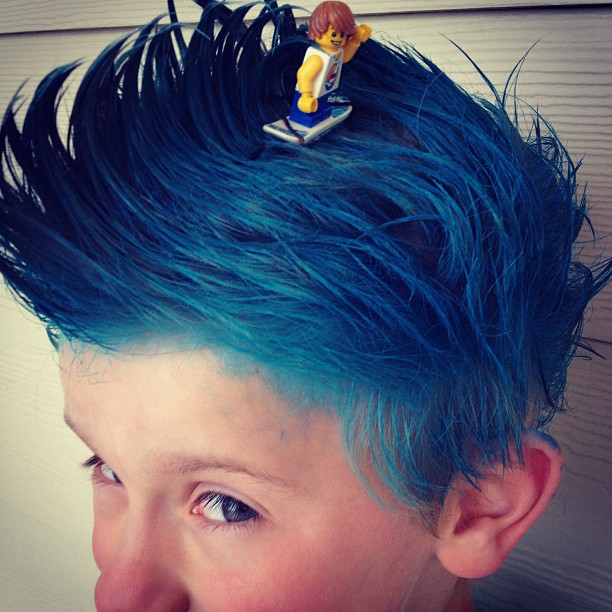 Crazy Hair Day Ideas (Seasonal Holiday Theme)
It's always a good time of year to think about Rudolph for your 'do, especially if you have all the materials to make it happen.
Just like with the octopus, you'll need some prep work of gluing to bobby pins. In this case, attach those googly eyes and the giant red pom pom to three separate pins.
Make a sock bun in the back and pin up loose ends. Then, stab the antlers into the base, the eyes where the eyes should go, and the nose right in the middle.
Merry Hair Day.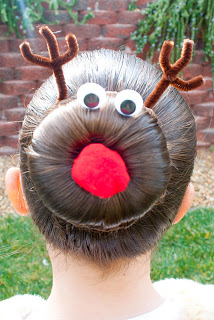 Speaking of seasonal holidays, how do you feel about pumpkins? They kind-of look like buns, too.
Tell ya what, let's make two sock buns, then wrap orange ribbons on them like ridges of pumpkins. Not buying the look? Add some ribbon greenery in the middles and some miniature paper versions as accents.
That oughta help people see the whole pumpkin patch.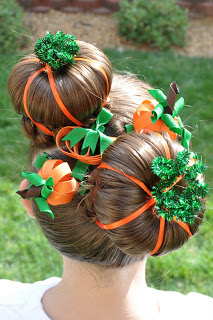 Crazy Hair Day Ideas: Animals
The host over at My Imaginary Blog admits that her daughters usually having a "natural" birds' nest hairstyle. Maybe she and I should hang out.
From there, she came up with an imaginative actual nest idea with a wraparound braid.
Also using the magic of hot glue on bobby pins, she and her hubby added the crucial bird and eggs to the inside of their braided bird nest.
It looks cozy. Maybe they'll stick around after hatching.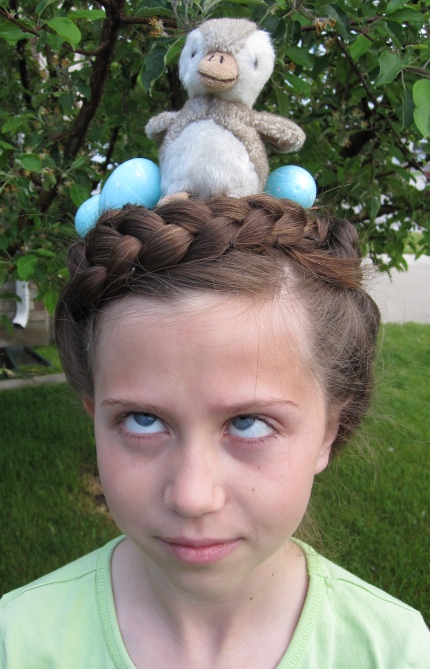 Go double-sided for a creepier wraparound braid style: The Spider.
Most of the work for this will lay in your amazing pipe cleaner abilities, crafting a web and believable spider.
Ain't got time for that? The web's pretty fast, then just add a plastic arachnid. You could even glue it to a bobby pin, now that we're pros.