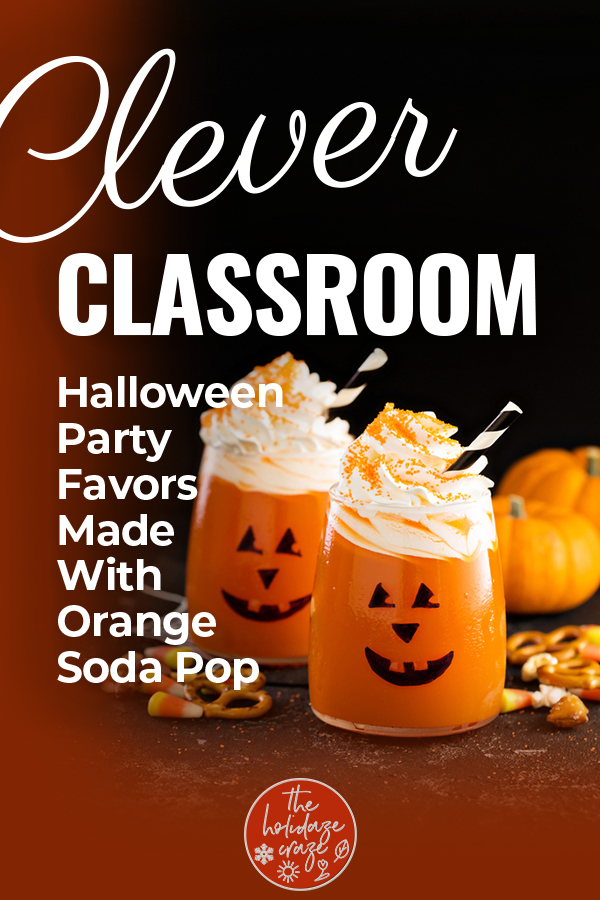 If you're helping out as a Room Parent in your little's class this fall, or you're just looking for something exciting to hand out as Halloween party favors, using orange soda as a base is a surefire win! The great part about using orange soda in bottles is that most of the work is already done for you. As long as you have a steady hand with a permanent marker or a good vinyl cutting machine, you're golden!
Clever Classroom Halloween Party Favors Made With Orange Soda Pop
Idea 01: Happy Halloween Faces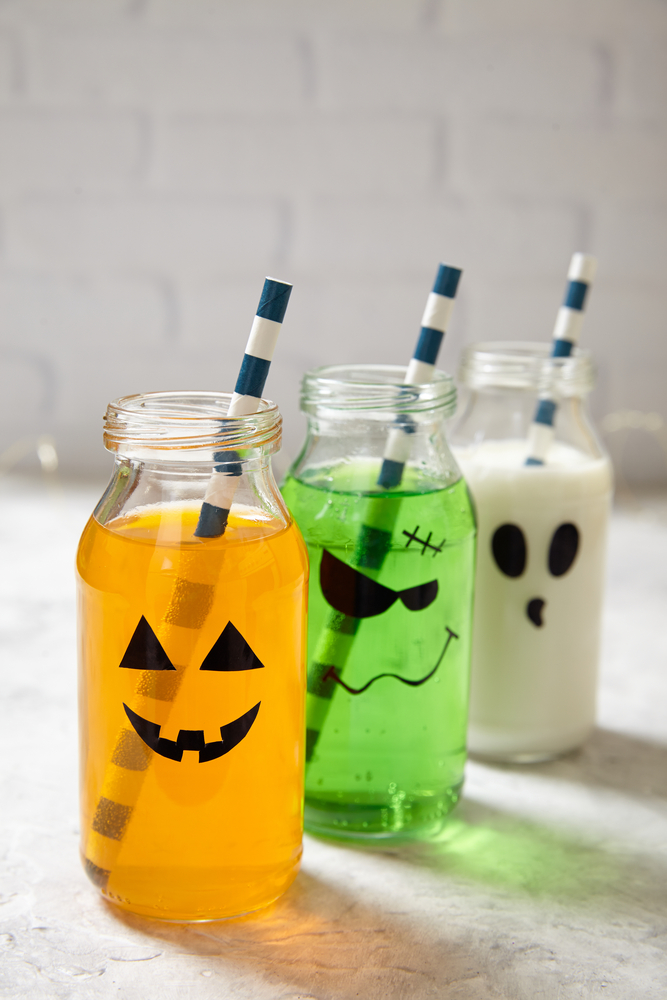 I wasn't able to grab a picture of my orange soda bottles, but this one gives you the idea. All you need to do is purchase small bottles of orange soda. Glass bottles definitely work the best, but if you're dealing with little kids, plastic is more common sense. You can grab plastic Fanta bottles here and remove the labels with a sharp knife pretty easily. If you're not super stoked about the sugary soda, then you could absolutely swap out for a drink like this and it would still work!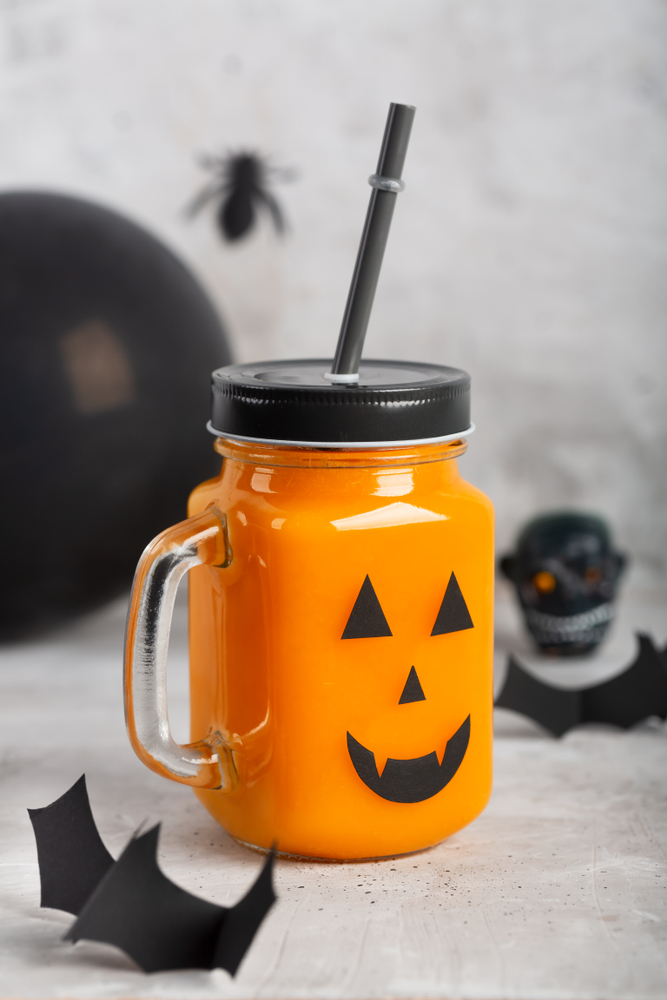 If you're using glass bottles like these, you've got a slight process ahead of you to remove the label since it's printed on. Option one is to try and use nail polish remover (with acetone) to see if it'll take off the print. Option two is to use a little bit of CLR mixed with water to remove the label. Whichever option you use, make sure to take safety precautions by wearing gloves and working in a well-ventilated area.
Once you've removed the label, you're ready to create your face! You can totally use a permanent marker and draw faces on. You could also purchase this set of faces if you're unsure about your art skills. Or, if you have access to a Cricut, you can cut your own!
To top off your favors, you should definitely tie some green ribbon with a sprig or two of green pipe cleaner to represent the vine and add a pop of color!
Idea 02: Cups, Glasses, And Drinking Vessels Galore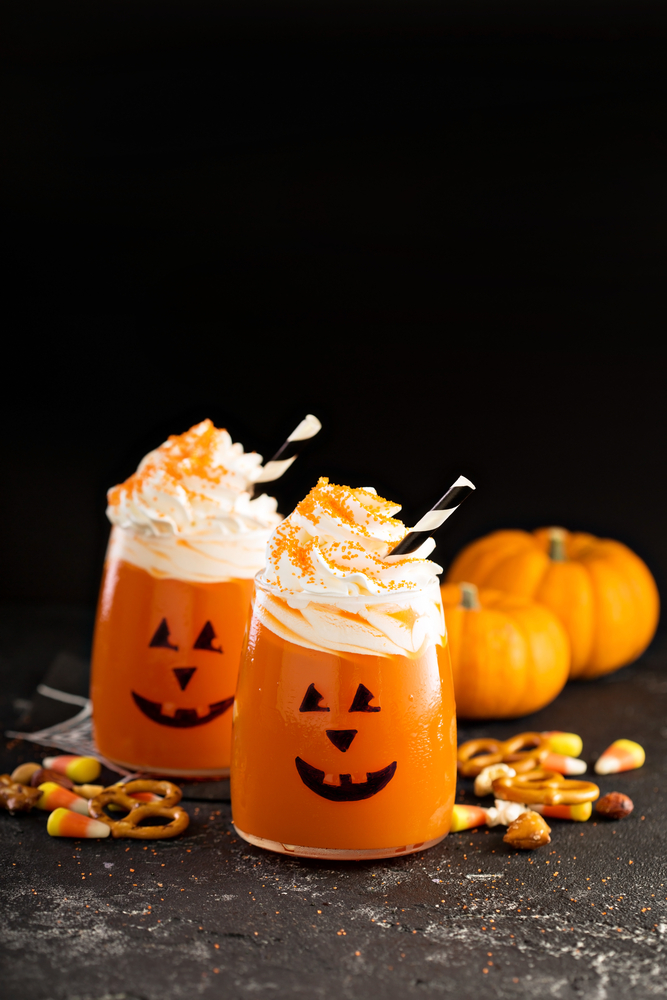 If you're not excited about hauling around soda, try giving the kids a cup with the face on it instead! Then they can put whatever they want inside. Grab a set of these cute clear acrylic tumblers and go to town. You don't have to stick to Jack-o-Lantern faces either! Any monster is fair game.
Happy Haunting!