If you have a fur-baby, then you've got to check out these birthday cake recipes for dogs! There is no better way to celebrate your pooch than by making them a cake they can actually eat off the table.
To be honest, making a dog cake is pretty darn easy! Go easy on the sugar and make sure to fill the cake with flavors they might like (peanut butter, apple sauce, etc.) and you'll be good. I'm including two different recipes: a regular easy-peasy recipe and a grain-free recipe in case you have a pup with a sensitive tummy.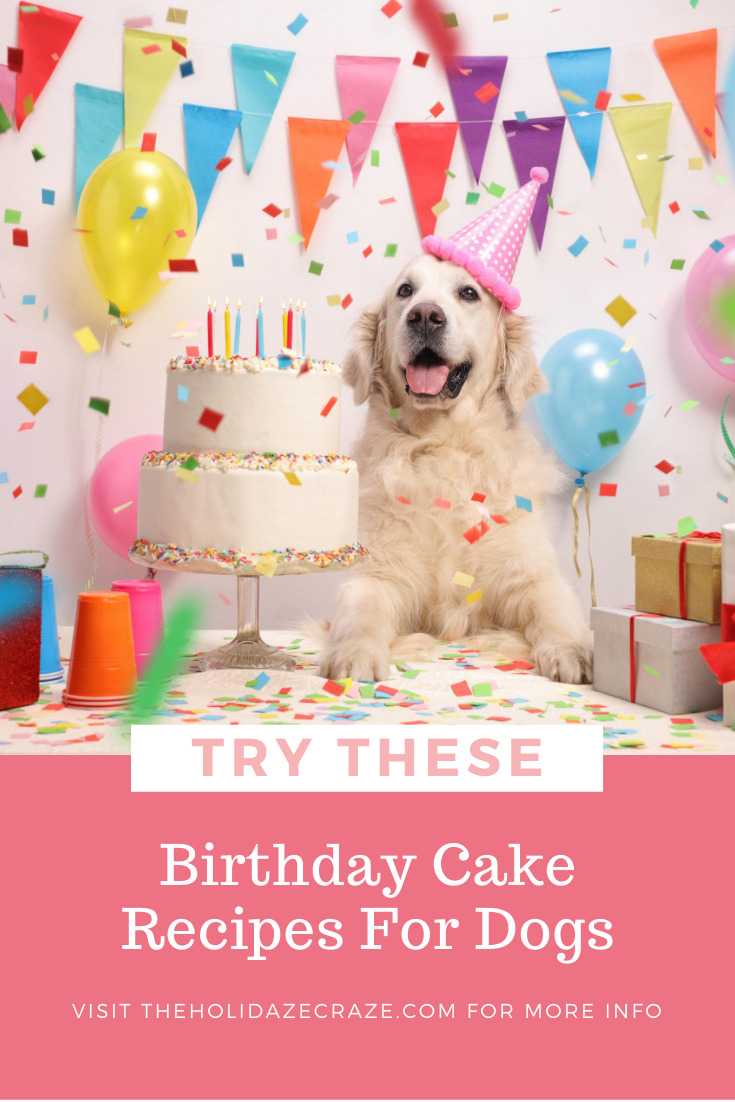 You can totally make these cakes in regular round pans, or you can splurge on this darling bone-shaped pan. Then all you need is a good topper like this one and you're set! When it comes to design, simple is better.
Using unsweetened whipped cream is a perfect topping and will make for perfect photos! You can add a little pop of color and texture by adding a few of these chewy milk bones. If you're prepping for your fur-baby's birthday, then look no further than these two awesome recipes.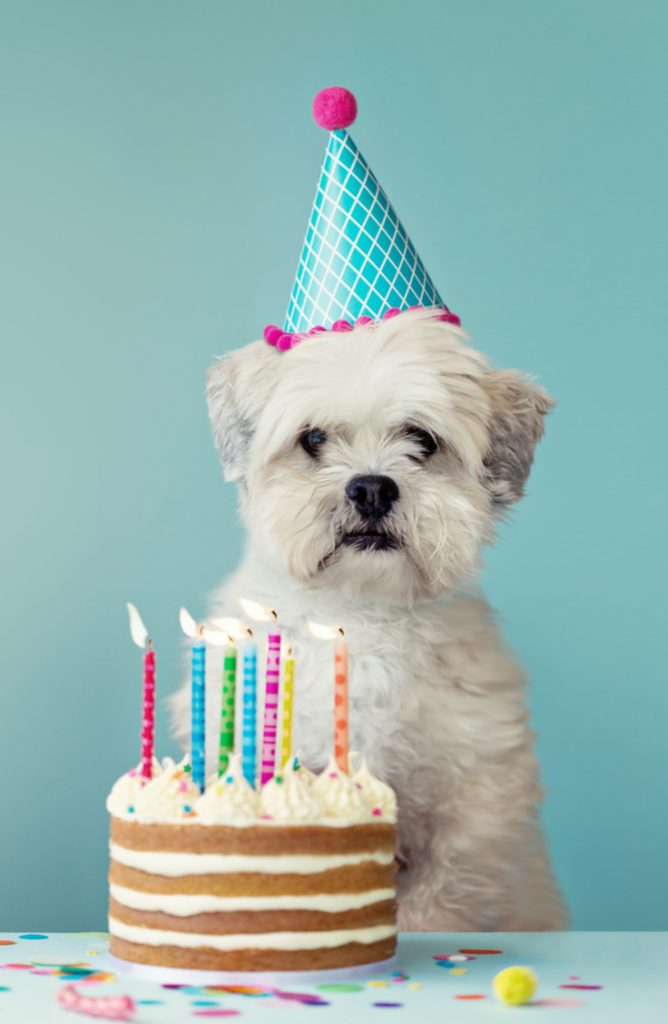 Birthday Cake Recipes For Dogs (That Fido Will Flip For)
Cake for Dogs Recipe 01: Puppy Peanut Butter Cake
Ingredients:
3/4 c. flour
1/2 tsp. baking soda
1/4 tsp. baking powder
1 egg
2 Tbsp. peanut butter
2 Tbsp. oil
1/4 c. unsweetened apple sauce
1/2 c. heavy whipping cream (for frosting)
Process:
Start by heating your oven to 350F and lining your cake pan with parchment paper and set aside. Next, combine all the ingredients together in your mixer until smooth. Then pour into your pan and bake for 20-30 minutes or until a toothpick inserted into the middle comes out clean.
Remove the cake from the oven and allow to cool completely. While the cake is cooling, whip the whipping cream until still peaks form. If desired, you can add a few drops of food coloring. Then decorate with either a star tip or use a knife to swirl the whipping cream.
Sing Happy Birthday and let your pup enjoy their cake!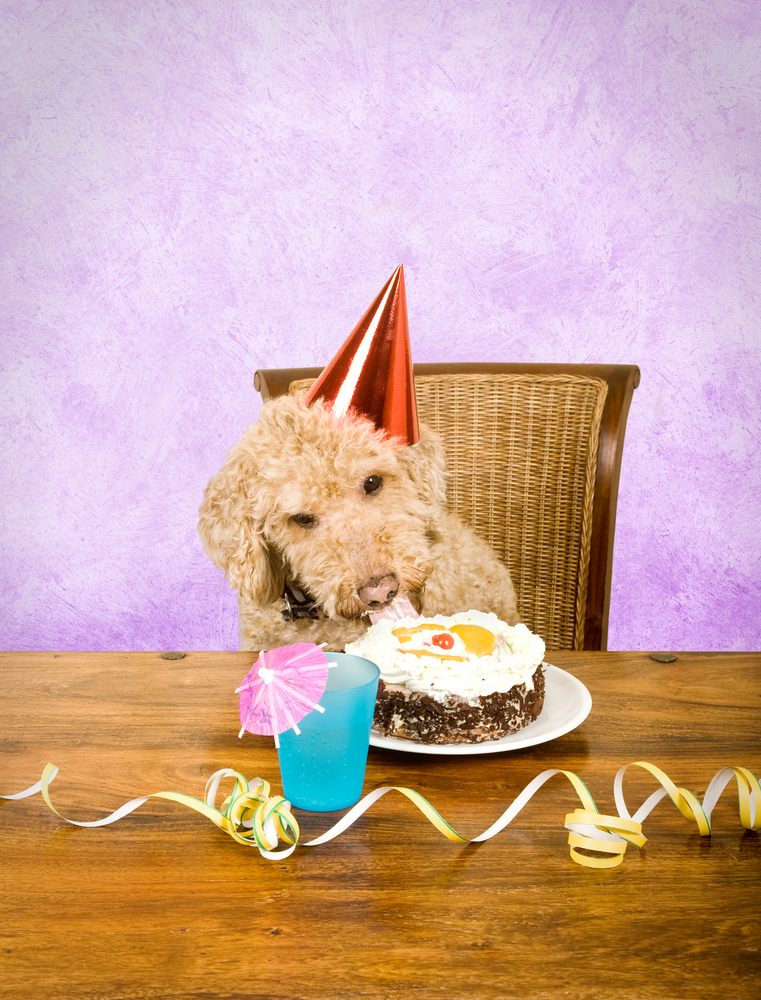 Cake for Dogs Recipe 02: Good Grain-Free Peanut Butter Cake
If your pup needs a grain-free cake, then this is the recipe for you! It's delicious and without all that grain that can make some pups sick. Choose any cookie cutter to make and stack your cake, which makes this super versatile.
Ingredients:
4 c. chickpea flour
2 tsp. baking soda
1 c . creamy peanut butter
1/4 c. honey
6 Tbsp. melted coconut oil
4 large eggs
1 c. water
2 c. shredded apples
Frosting: 1 c. greek yogurt, 2 Tbsp. honey
Process:
Start by heating your oven to 325F and lining a baking sheet with parchment paper. Then grease the parchment paper and the sides of the baking sheet with some melted coconut oil or cooking spray and set aside.
To make the batter, mix all ingredients together except for the shredded apples until you have a nice batter. Then gently fold in the apples until incorporated. Spread the batter onto your baking sheet using a spatula. Bake the cake for 15-17 minutes or until the top of the cake is lightly brown and a toothpick inserted into the middle comes out clean. Allow the cake to cool.
While the cake is cooling, make the frosting by whipping the yogurt and honey together and set aside. To assemble the cake, use a cookie cutter or a 4-inch round cutter to cut out a series of cakes. Stack the cakes, alternating with a layer of frosting until you reach your desired height.
The extras can be saved in a ziplock in the fridge for at least a week.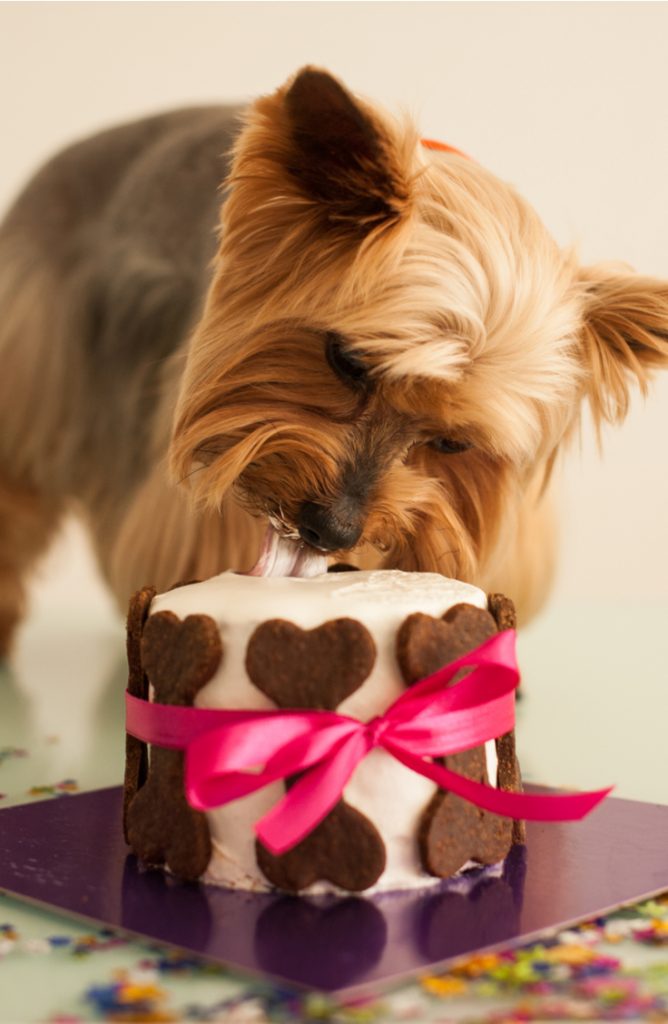 Happy Birthday and happy baking!