I have always harbored a secret love of birchwood trees. They're so perfect out there, peaceful and white against a background of evergreen. Assuming to be alone in this, I never talked to anyone. Imagine my surprise when I decided to search for a few birchwood decor ideas!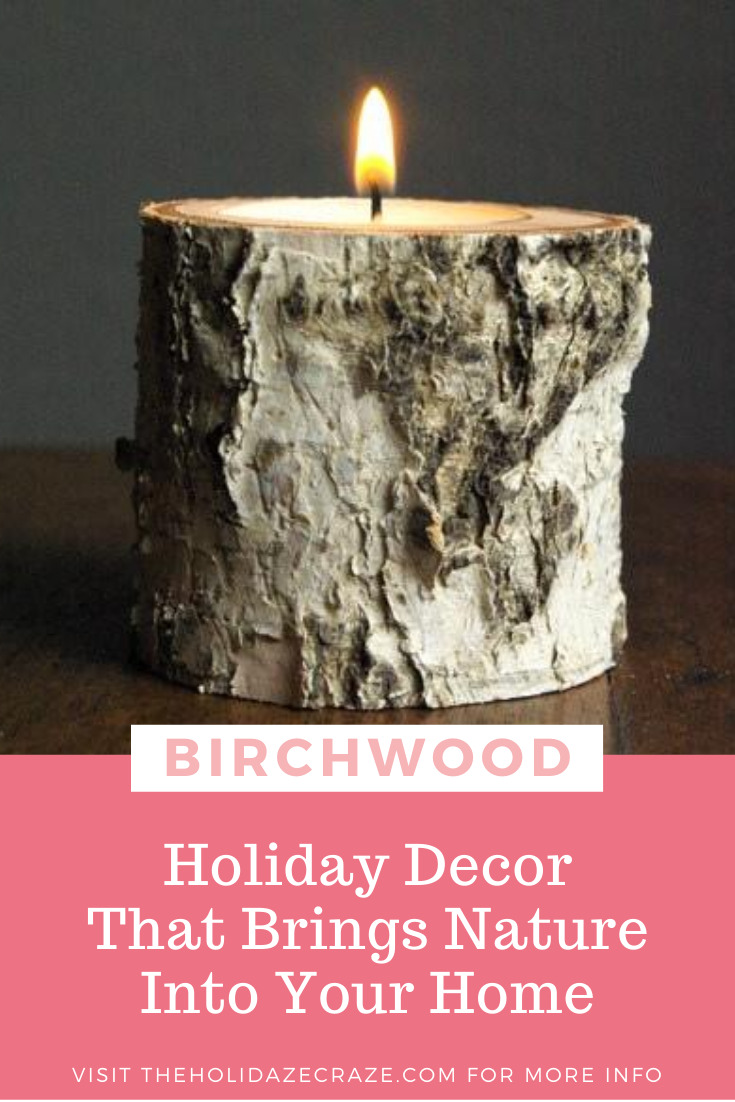 Welcome, then, to our unofficial club of people who like birchwood. Like me, I hope you are excited to find these ideas and use them in your home.
First, obviously, is this candle made from a small cut log.
The trick is to drill out a hole for a candle container to fit, mostly so you don't light your stump on fire.
House fires defeat the soft, warm feeling one usually gets from a gentle candle.
Birchwood Decor For The Holiday Home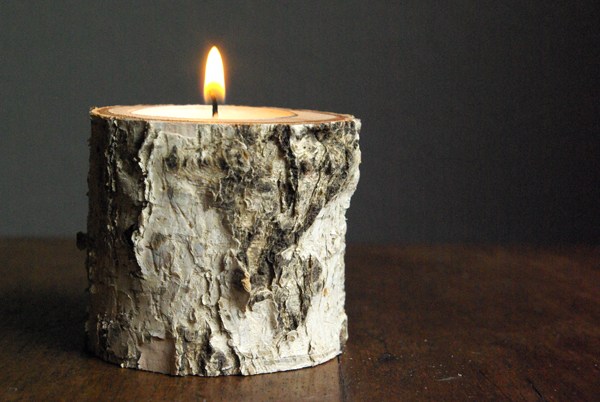 When I was a girl, I attended a summer camp up in the mountains. The arts leader cut a few pieces of pine trees for us to burn patterns on with a magnifying glass.
Design Mom refers to them as slices, but I know them as tree cookies. Sounds more festive for the holidays, right?
If you want to create some birch ornaments of your own, slice a birch branch and create a design with an etching tool. The wood is soft, so it's easy to draw on them. Drill a hole for a ribbon when you're finished, and hang.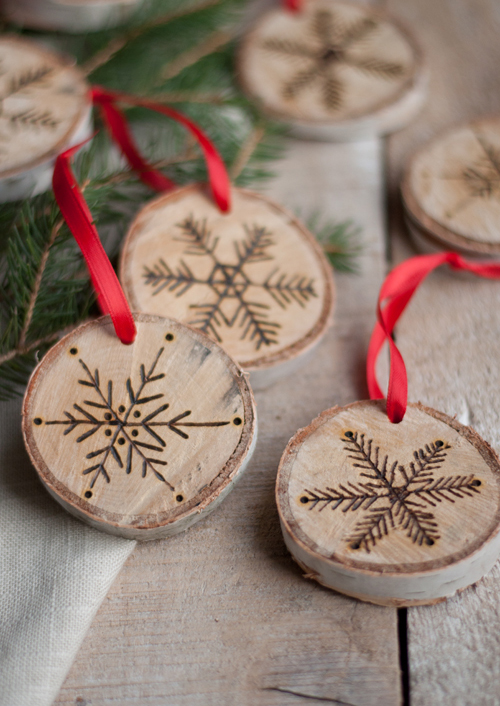 Check this out: it's a tree, made from a tree.
I suppose it would be more self-referential if we'd made a birch tree shape, but why cut one down in the first place?
And, this is Christmas. So, get varying sizes of branches and be set for a lot of drilling. Once they're all threaded on that center post, you can twist it all three-dimensional like the picture.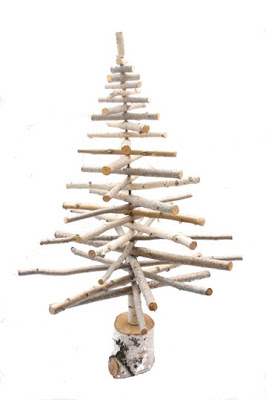 I swiped this idea from a retail site, but I'm going to figure out how to make them.
I'm going to go try steam, then curling the birch bark. I'll let you all know how it goes when I get that far down my To-Do List this year.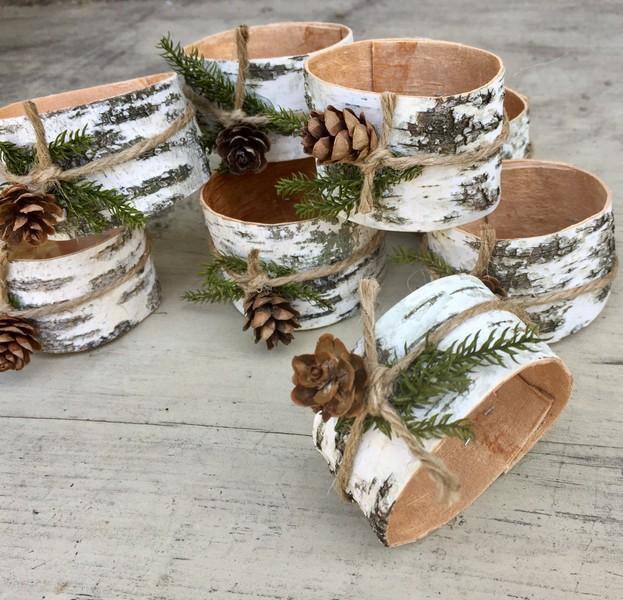 For a more rustic, possibly safer candle holder, try this idea from Bldg 25.
Find a log section that sits flat, or shave a bit off the bottom till it does. Then, drill out holes for taper candles.
Whether you light them or not, it makes a great decoration and is one of my favorite birchwood decor ideas!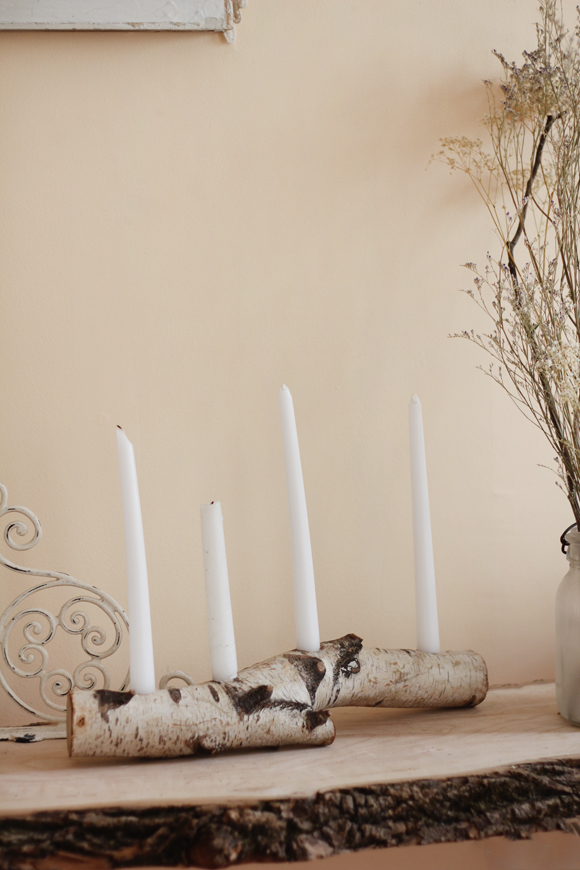 You cannot tell me that these reindeer are not the cutest thing you've seen on this article.
My mom actually had one a lot like this when we were growing up, though hers was not made from birch.
They're fairly easy to cobble together, given the right tools and materials. Then, you can do what my mom did once we moved out: dress them up ridiculously and leave them on coworkers' desks!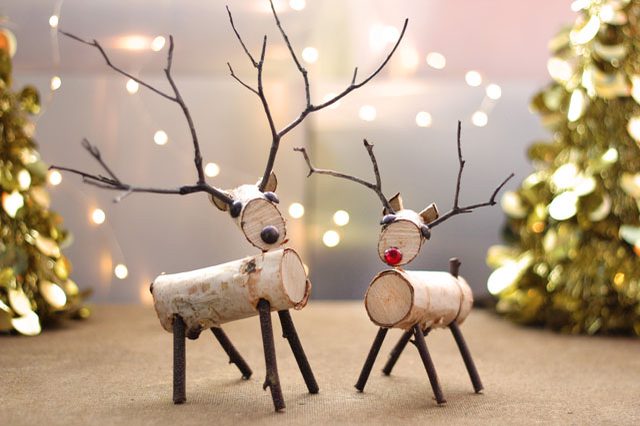 Did you ever learn to draw stars on paper in that nifty zig-zag pattern?
These birchwood stars remind me of that, probably because the natural branches lend a bit of bend to the lines.
Despite looking like they've been woven that way, these were actually drilled. Yep -laid out in a star shape, then drilled and screwed together at the joints.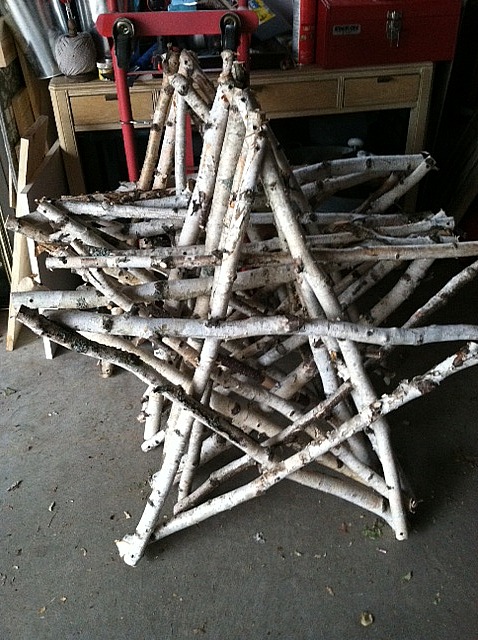 If I were to tell you that you could make a holiday decoration by jabbing some birch sticks into a vase, would you believe me?
No? Well, maybe you'd better scroll to the last idea.
For the rest of you, get a really tall, transparent vase, cut the sticks to fit, then stuff and top with your flora. If you've got more of a red and green theme, grab some holly. You're the flower artist, you know.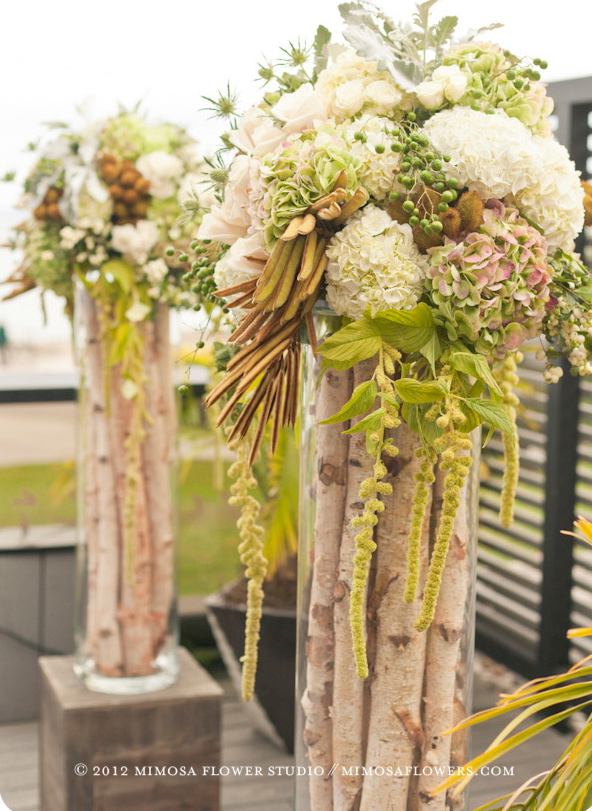 Last and one of the loveliest is this birch frame. Okay, okay –its creator calls it a wreath.
Anywho, create your very own rectangular wall-hanging by drilling and screwing birch sticks in that shape. Accent with holiday stuff like pine and berries.
Hang it from your door, wall, or outlining a landscape art print. I won't tell.