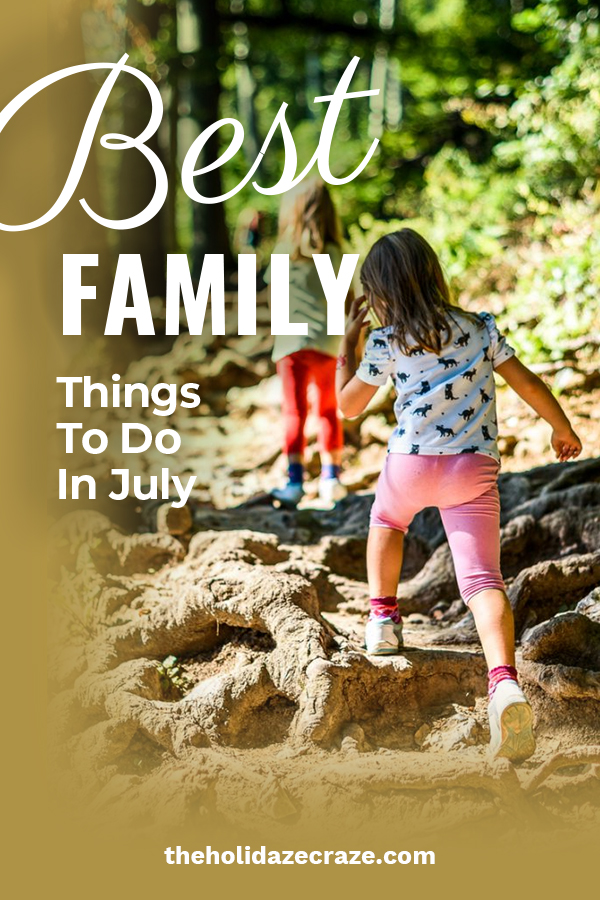 July is a rough month for me and my littles. School has been out long enough for the novelty of freedom to begin wearing off, and it's hot enough to keep kids from playing outside with wild abandon. So, what's a family to do in July when the weather is hot and the kids are bored? Try one of these fabulous ideas for the best family things to do in July!
Best Family Things To Do In July
Idea 01: Beat the Heat and Take a Hike!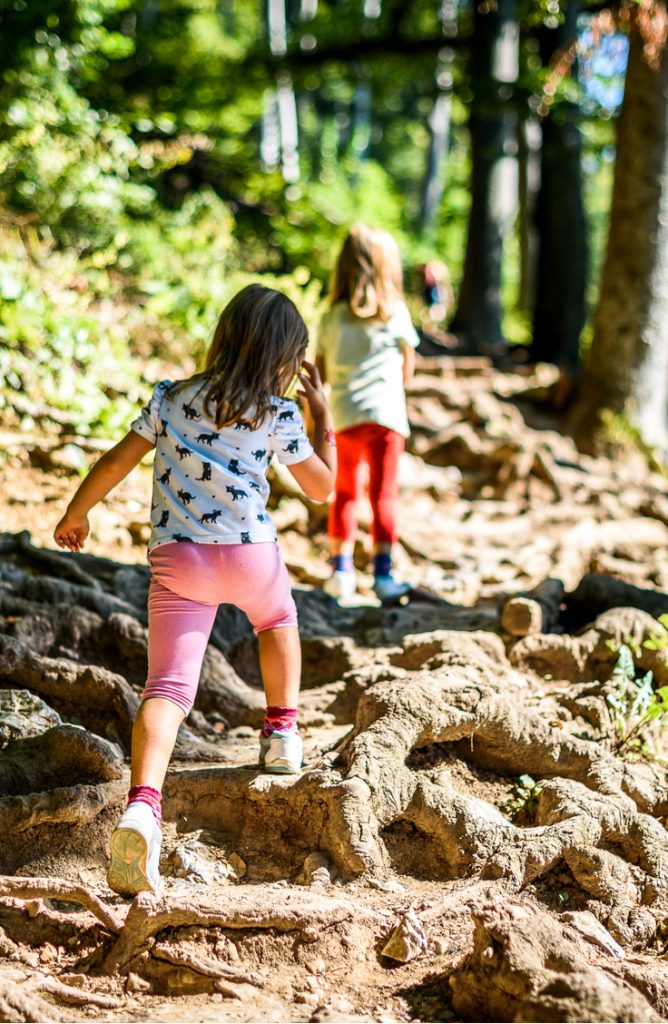 If you're trying to beat the heat, there really isn't a better way than escaping to the mountains! The cool air, the shade, and the change of scenery are perfect for those boring summer Saturdays. Grab some Hydro flasks like these to keep your water cold, strap on those tennis shoes, and get going! If you're in the Salt Lake Valley, then you should try one of the following family-friendly hikes:
Ensign Peak: This is a short trail, just short of a mile, that's perfect for little legs. When you get to the top you'll want to stop and take in the view, so it's a perfect time to bring a picnic for the family.
Grotto Falls: This is a little bit of a drive out of the valley, but it's worth it. It's only half a mile out and back, but it ends at a breathtaking waterfall and open-ceiling cave that you and your family will definitely want to explore. Bring waterproof shoes and some light clothes (or a change of clothes) so that everyone can cool off in the water.
Cecret Lake: It's not really a secret, and it's definitely easy to see why. This trail is a little longer and just under two miles, but it has a beautiful view, lots of wildlife, and some cool educational signs to teach you and your littles about the vegetation around you.
Idea 02: Find a Parade or Make a Parade!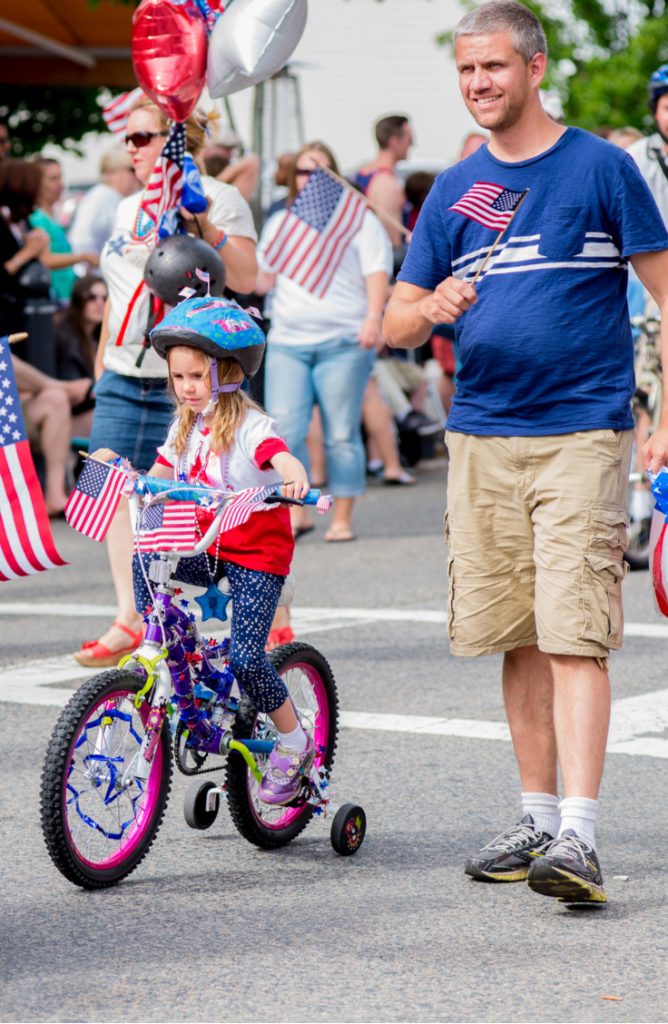 July in Utah is full of parades! From hometown 4th of July Parades to town celebrations to the Days of '47, parades are almost everywhere. If you're not one for sitting on the sidelines, try rallying the families in your neighborhood and creating a parade! Simply have kids decorate their bikes, pass on the word, and go. You can find a lot of Red, White, and Blue items to decorate here.
Idea 03: Outdoor Movie Night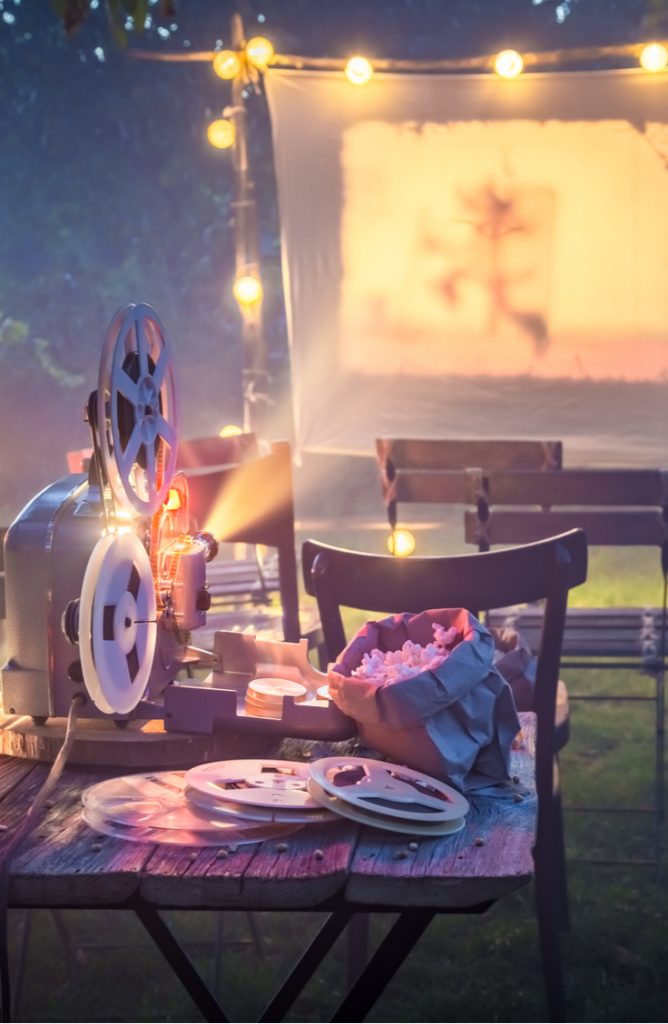 Most cities or towns will host Movies in the Park during the summer months, and they are super fun! But if you're not super psyched about watching a movie with all the people in town, try hosting one in your own backyard! Just grab a projector and screen like this and get ready to party the night away. Whether you're playing the latest blockbuster or reminiscing by watching home videos, it's a good time all around.
Idea 04: Red, White, and Blue Crafts and Treats
One of my favorite things to do with my kids is craft and cook! It's a great idea to bring the whole family in on the fun. Try having half the family make a craft, and the other half make a dessert, then swap.
Star-Spangled Jello: This is a simple one that only requires three different types of Jello or pudding: cherry/strawberry, vanilla pudding, and blue raspberry. In between setting up, have kids work on a craft.
Crafts: These can be simple or time-intensive. Michael's has awesome crafts like 4th of July T-Shirts or Mason Jar Centerpieces.
Idea 05: Host a Block Party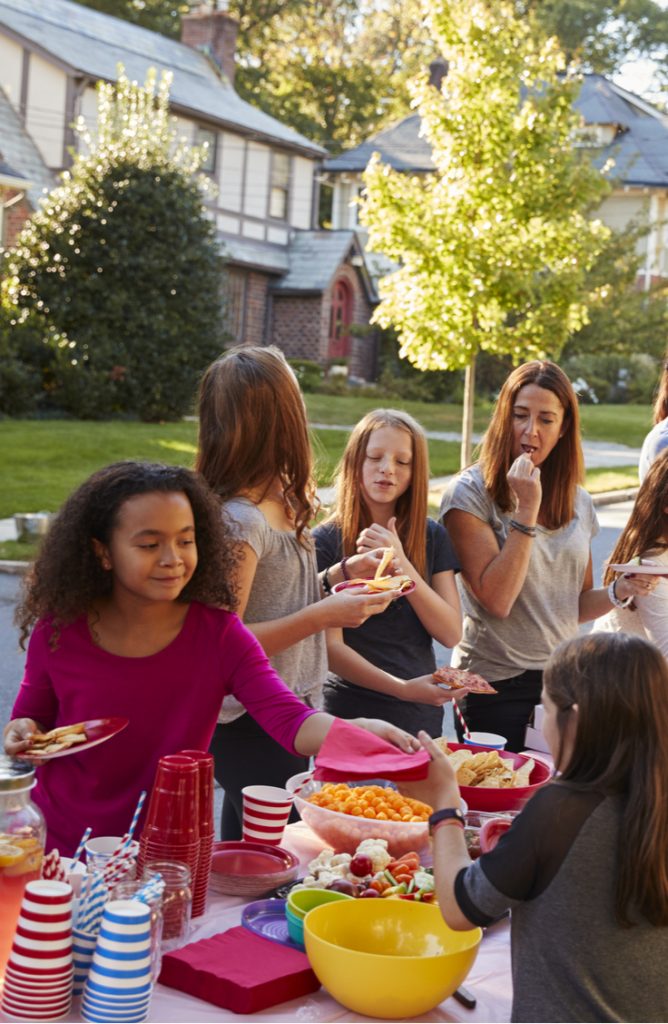 Family time is awesome, and I love spending time with them, but sometimes it's more fun to involve other families. Hosting a block party is a great way to spend a warm summer evening. Assign out dishes, or do it truly potluck and just see what shows up! Have some music playing through speakers like these and you're sure to let the good times roll. Top it off by creating a neighborhood firework show! When everyone brings their fireworks together, you're guaranteed to have a show to remember.
So the next time you're trying to find a way to beat the heat and the summer boredom, don't be afraid to get out of your house and out of the city!