One of my favorite school trends in the last few years is the bento box lunch. I like how the bento boxes allow you to keep portions in mind when packing lunches. It also helps that they're cute!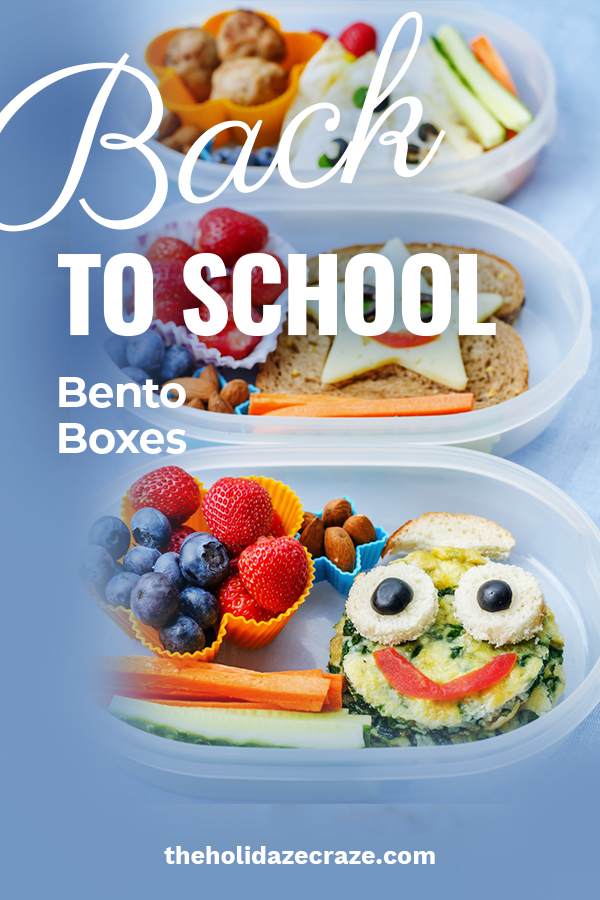 There are a lot of ways you can go about creating and packing a bento box lunch. You can purchase an insulated lunch box like this one. It has separate containers for the main dish, side dishes, and a spot for a dipping sauce. Alternatively, you could purchase a set like this that stacks instead of having things side-by-side. Or you can go the inexpensive route and grab some Tupperware with portion dividers. Make sure to grab a set of silicone cups to add a pop of color and cute!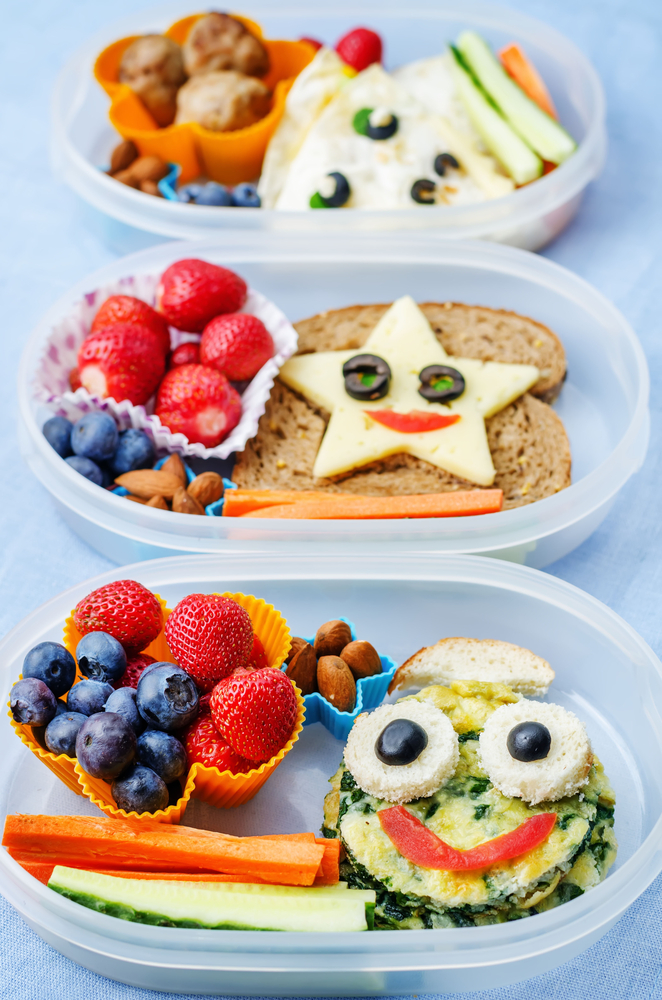 Basics For Bento Boxes
4 compartments for 4 types of food: carbohydrates, proteins, vegetables, and fruits
A standard for children's bento boxes is 4 parts carb, 2 parts protein, 1 part vegetable, 1 part fruit. If you want to up the veggies, you can always pack the fruits separately.
Color Counts! Choose fruits and vegetables that are colorful to look at. The bento should be a feast for the eyes and the stomach.
Pack Those Snacks! You should pack things tightly into the bento box so that they can't shift a ton during transportation. Begin by packing bulky food first, followed by more flexible food, and ending with accent food (like cherry tomatoes or steamed broccoli) to fill in the gaps and keep things from shifting too much.
Have fun! Pull out those cookie cutters and put them to good use. Create fun shapes, animals, people and make art out of the different elements.


Idea 01: Rainbow Bento Box
Ingredients:
2 oz. sliced low-sodium deli ham
1 part-skim mozzarella string cheese
1/4 c. sliced strawberries
1/4 c. blueberries
1/2 c. plain Greek yogurt
1 Tbsp. blueberry jam
1/4 c. raspberries
1/2 c. rainbow carrot matchsticks
2 Tbsp. guacamole
Preparation:
Begin by rolling the ham around the string cheese, then cut into 4-6 slices and pack in the main container. Next, swirl the jam into the yogurt and place in a medium container. Then place the berries into a medium container, followed by the carrots in a separate container. Last, place the guacamole into a small container reserved for dips.
Idea 02: Pizza Roll-Up Bento
Ingredients:
1 8-inch whole wheat tortilla
2 Tbsp. pizza sauce
12 leaves baby spinach
3 Tbsp. shredded mozzarella cheese
1/2 c. cucumber spears
1/2 c. cauliflower florets
2 Tbsp. low-fat ranch dressing
1 c. small watermelon pieces
6 small cookies
Preparation:
Begin by laying the tortilla flat and spreading pizza sauce evenly on top. Then layer spinach and cheese evenly across the sauce. Next, microwave for about 30 seconds, or until the cheese starts to melt. Then remove the tortilla from the microwave and roll up fairly tightly. Allow the pizza to cool before slicing into pieces.
Pack remaining items where they will fit, making sure to keep things from spilling or getting crushed.
Don't Forget…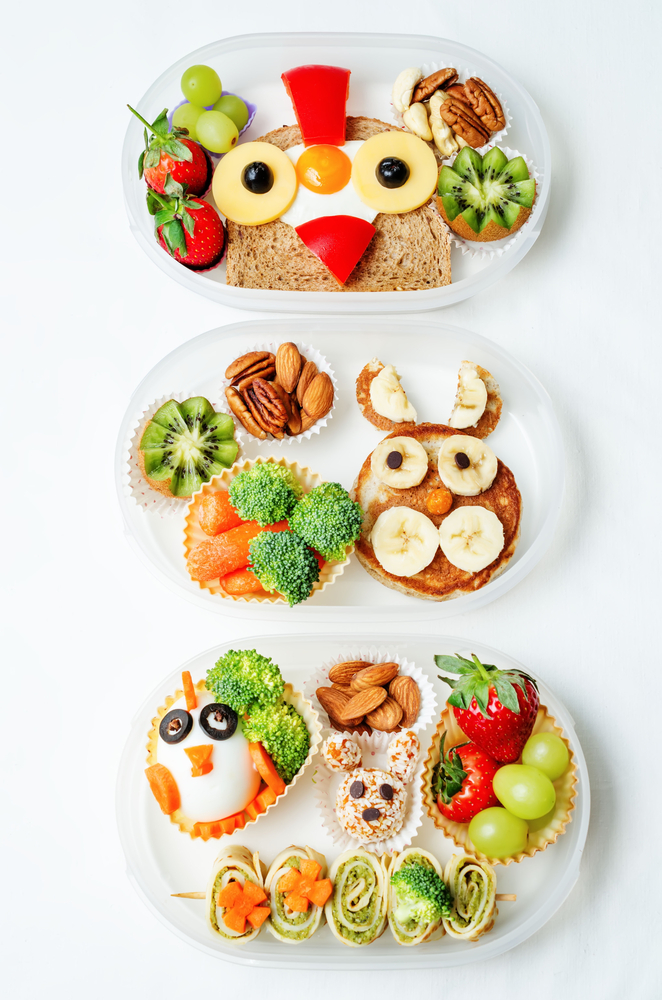 There are two important things when it comes to bento box lunches: keep to your ratios, and have fun! Feel free to get creative, use what you've got, and try something new! I promise your kids will love and appreciate it. It's also a great way to get them excited about making their own lunches.