¡Hola, mis artistas! Are you looking to celebrate Dia de los Muertos?
Thought to have its origins with the ancient Aztec peoples, this holiday traditionally focuses on celebrating the passing of loved ones. The bright marigold flowers, patterned skulls, and party feeling are spreading its popularity further than Mexico.
Who wouldn't want a party with such fun colors and decorations?
Whether your family has always embraced Dia de los Muertos, or you're looking for another angle on the ol' Halloween party, you've come to the right place.
Calaveras (sugar skulls) and marigolds will soon adorn your living guests, as you cherish the lives who have gone before.
Jack o'lanterns never looked this "bueno" before.
Try this twist on your usual carving party with simple shapes, accented by paint and markers.
If you're intimidated by creating your own sugar skull patterns, the internet is chock full of ideas, templates, and existing stickers that are perfect for Dia de los Muertos.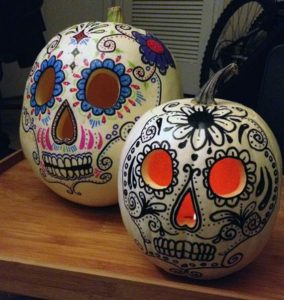 Reminiscent of ghosts, these balloons make traditional sugar skull designs pop.
White balloons are obviously the most skull-like, but whoever said Dia de los Muertos was about black and white?
Grab your permanent markers and have a fiesta!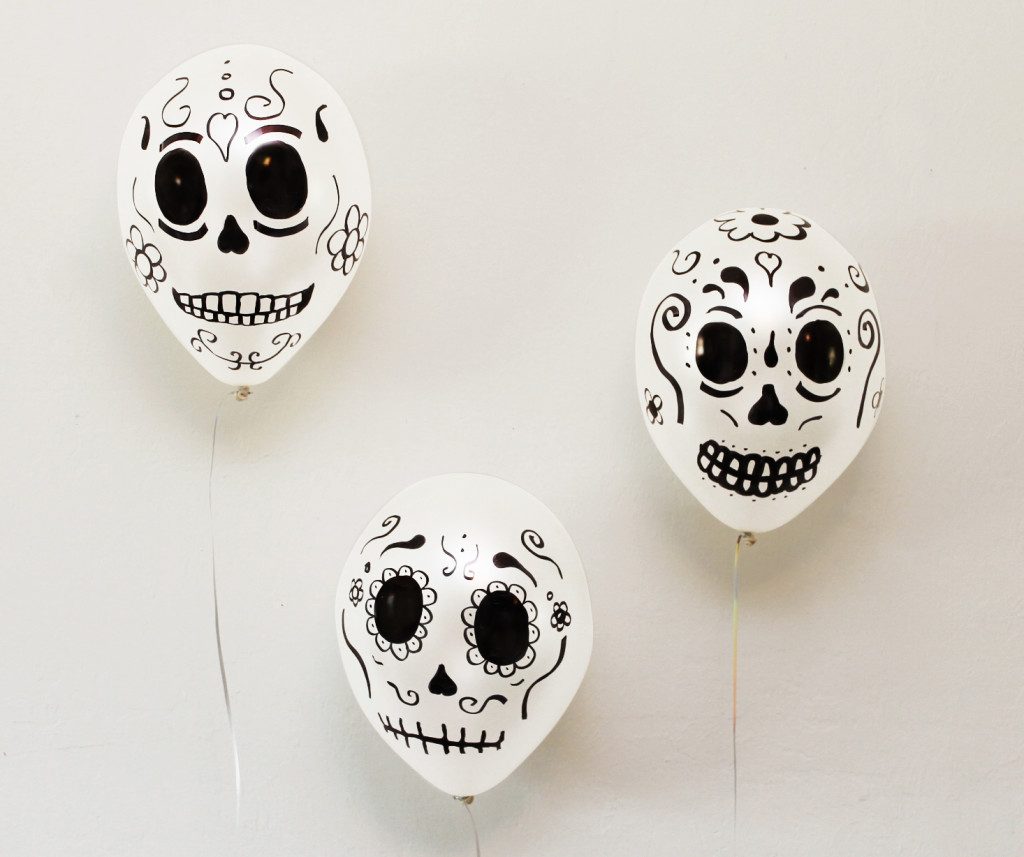 Did you paint your faces like skulls yet? Practice your somber expressions?
Great!
Now, you're going to need some brightening up. It is a festival, after all.
Try these surprisingly simple headpieces from Tikkido. Paired with a painted face, they complete your Dia de los Muertos look perfectly.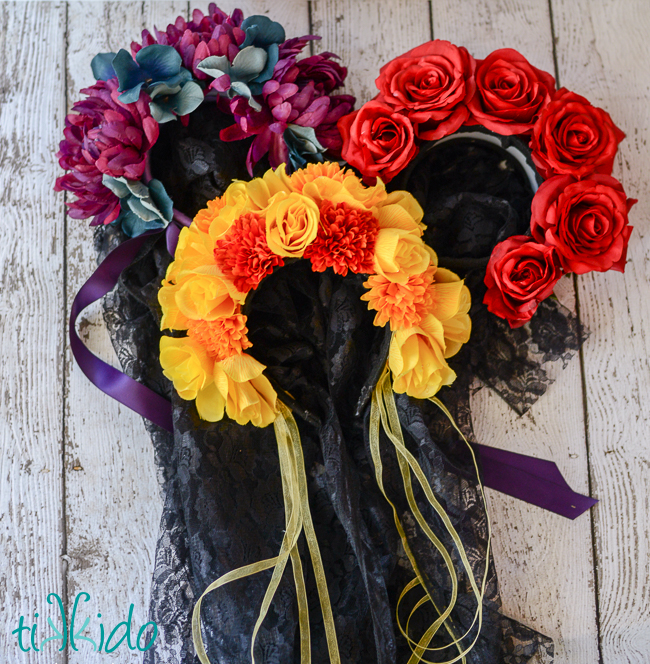 After researching the history of Dia de Muertos, I was immediately drawn to papel picado: tissue paper patterns.
Various skulls, flowers, and symbols are clearly cut into the wafer-thin paper. Once hung, these beautifully delicate pieces flutter like intricate insect wings in the slightest breeze.
I totally want to make my own, but know how tricky cutting tissue paper can be.
In lieu of acquiring a specific machine for that purpose, I've found this simpler design idea.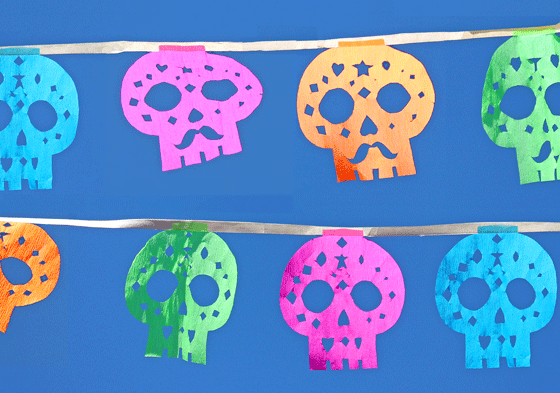 Would you believe that a chocolate-dipped strawberry can be a sugar skull?
Thanks to a candy marker -yep, they exist- you can take this old edible party favor and add a cute Day of the Dead twist.
The genius behind the idea recommends against refrigerating them to avoid condensation. Besides that, these could not be simpler!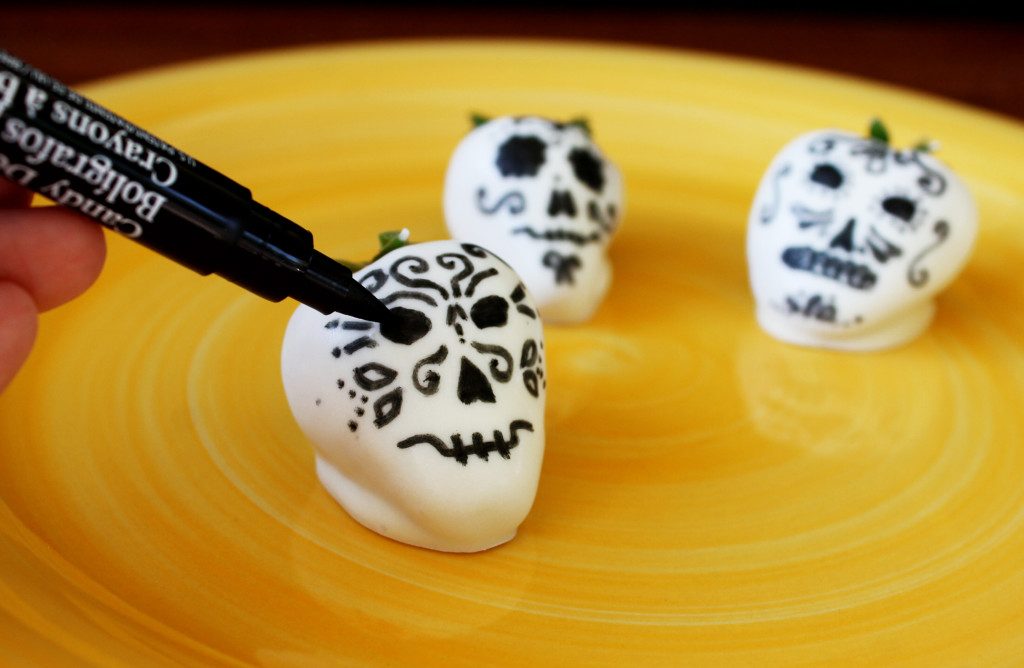 You've got some food, some décor, and your face painter all set up. Now what about something for your door?
Live Colorful suggests this quick Day of the Dead wreath, using tissue flowers and a printed skull picture she got from a designer.
The flowers are a great kid craft, and you can add any accent to the bottom if you haven't got a picture handy -or, just do all flowers.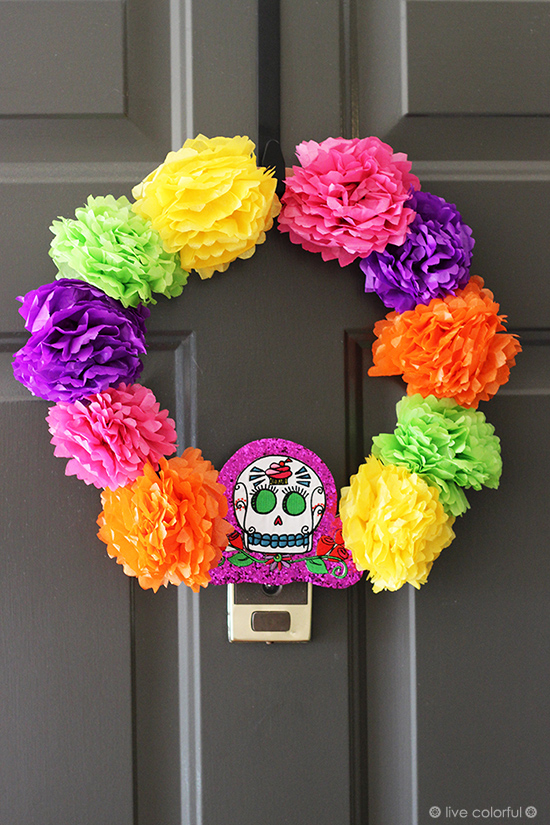 Whenever I say, "party" to my kids, they immediately think of piñatas.
Why not make a traditional Mexican party favor, for a traditional Mexican party?
If you're not feeling that crafty, there's always the traditional donkey from your local party store.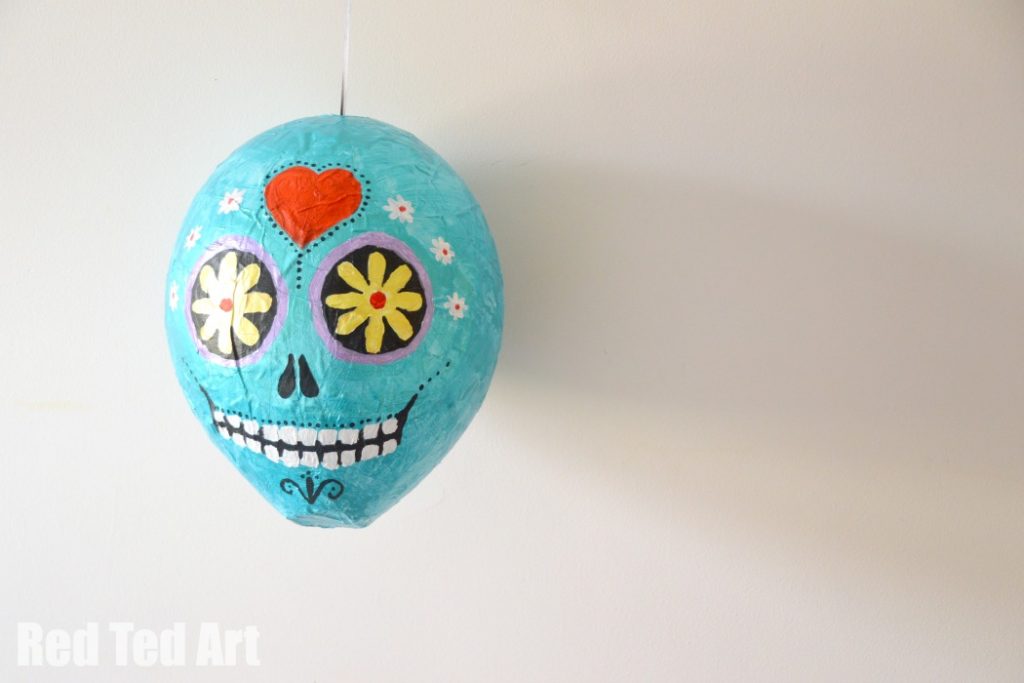 Are you looking for a super easy craft, easy enough for kids?
Check out this cut-out calavera mask! You and your kids (big or small) can color these paper sugar skulls however you wish, then adorn them with whatever flowers you've got hanging around.
Or, make your own paper flowers. I'm a big fan of simple, and ideas children can make.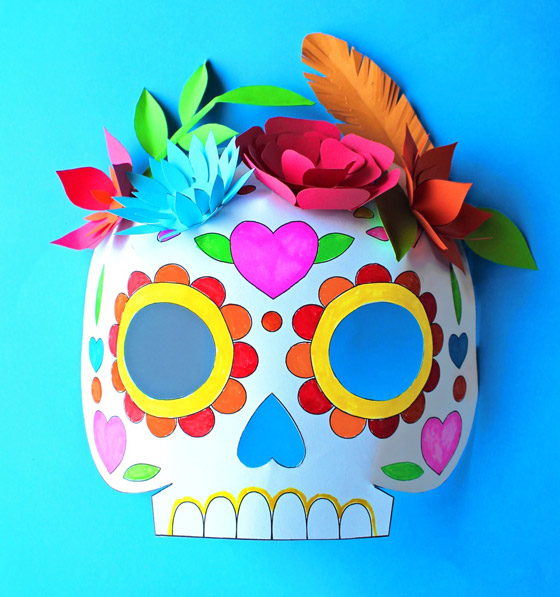 You're going to be an expert at patterned skulls by the end of this holiday.
Here's my last idea on that theme: marshmallow sugar skulls.
Using that great edible marker we discovered, you can create a bunch of these in record time. And, they're another great kids' craft!