Teens love to party. Add summer to the mix, and you've got the perfect setup for fun.
It doesn't always have to involve the snapping chat or the tweeters, either. We've got to get these young adults off the phones and engaged, though.
So what are some great summer party ideas for teens? I've got ten, just for you:
Do you like to visit the spa to relax and unwind? Had you thought about bringing your teen, in a separate room?
If you haven't brought him or her along yet, a spa party for him or her and friends might be right on the money.
Speaking of money, an at-home spa party is just as kosher, if not preferable. You can pick up a lot of the necessary gear at Dollar Tree, which is great when you're purchasing for a crowd.
The party can be super cute, too; with flowers, towels, slippers, cucumbers, light snacks, manicures, and pedicures. I even wrote about one earlier, if you need more ideas.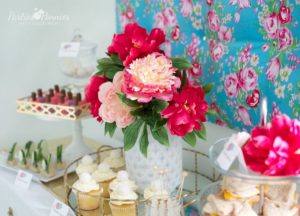 Teens these days are all about the superheroes. Honestly, everybody is.
Besides versatility, the sheer number of super hero movies and gear available now makes party planning easier than saving the world.
Guests could come in cosplay, attend a convention, play a few themed games, or enjoy eating pizza like a Ninja Turtle.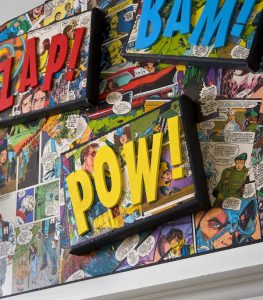 Themed games? What themed games?
Well, what about a Spiderman activity where you snag plastic spiders with a sticky hand?
It ties in well with a minute to win it series, or as a game on its own.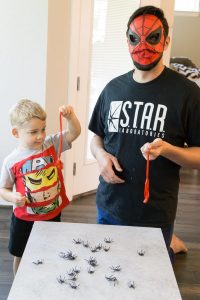 I just went through my first escape room, and was surprised at the number of teenagers who were there with dates. Apparently, these are a thing.
How does that tie in with summer party ideas? You wonder. Well, turns out that you can buy your own kits and play at home. They're just that popular.
That, and going out to an organized, professional one as a group is equally fun.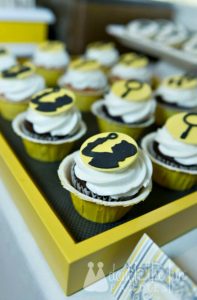 Have you ever watched The Amazing Race? Well, it makes for a clever, funny party with teens. In fact, you could play this with adult friends, too.
Simply choose a few "countries" around your neighborhood or a large park. At each, the contestants need to complete a few challenges.
One of my favorite challenges is the one pictured, where the players all had to dress as spies with stick-on mustaches.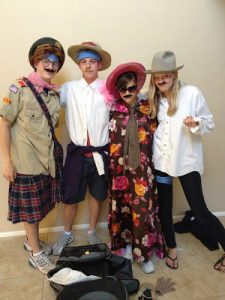 Throughout time, people approaching adulthood love to stay up late. Since it's summer, doing so outside is much more tolerable.
And, it's a perfect time to crack out the old giant movie screen at the same time.
Make it a party; with tickets, popcorn, snacks, and cushy pillows on the grass. You could even make it a full-on sleepover.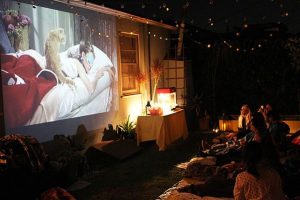 I love ice cream. You might love ice cream. Do we all love it enough to make it the focus of a birthday or summer party?
Of course we do! I mean, isn't summer HOT?!
An ice cream bar is a tasty way to cool down. The candy, sprinkles, marshmallows, candy bits, and whipped cream make it even better.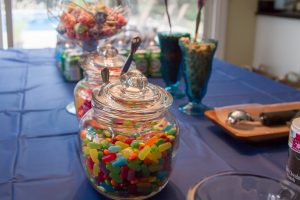 Get those lazy teens up and moving, why don't ya? We've got to burn off some ice cream calories.
Hey, I know! We can play laser tag. No, really: there are companies that come to you with a full trailer of equipment. Or there are sets you can purchase at the store.
If you really aren't keen on having laser-armed teens screaming around your neighborhood, drop them off at a local arena.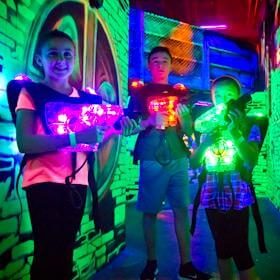 Are those wannabe adults getting in your hair? Why not send them away on a scavenger hunt?
Since they probably have phones, split them into teams and have them take pictures of various items on a list. You can even text them the list if you want to get them out sooner than later.
Prizes will be the pride of winning, plus some sort of thing teens like. I'd go with pizza, a gift card, or a squishy key chain.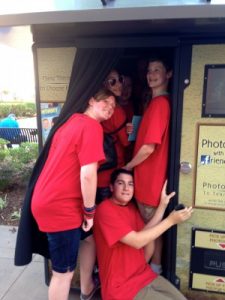 I don't know what it is with youth, but they also like drawing on everything.
I think the perfect outlet for these kids-at-heart is a neon black light party. There are all kinds of neat glowing things out there, including food.
I actually looked up glow-in-the-dark party ideas earlier, so I know what I'm talking about. And if you're thinking that neon isn't a good enough theme, go with 80s and throw it at a rollerskating rink.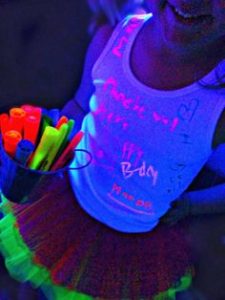 All right, I'm going to suggest an old classic: a pool party. Just because it's been done doesn't mean everyone doesn't still like it.
Host at that rich friend's house who has a pool, at the community one, or just have a bunch of water games. Trust me: teens love to shoot each other with squirt guns just as much as first graders.
As for décor, I found a surprisingly large number of pool noodle-related items. Like, that garland.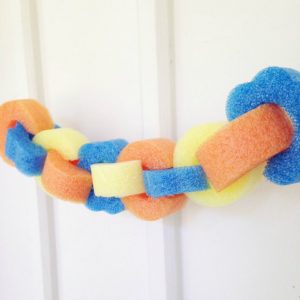 For classier ideas, I loved these painted pineapples. That's all they are, too: paint and pineapples.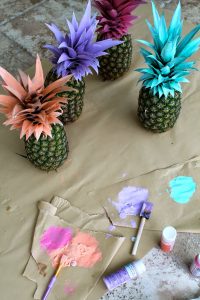 Get clicking, below, to read more about teen parties for the summer:
1. Parties for Pennies, Dollar Tree
2a. Mod Podge Rocks!
2b. Play Party Plan
8. Christy Jordan's Southern Plate
10a. Growing Up Gabel
10b. Everyday Pursuits