It is a truth universally acknowledged, that a young, single girl in possibility of having a birth day must be in want of a spa party.
Which kind patroness of her relations or connections will plan and execute all?
I come, madame, to aid any maiden in this noble endeavor.
Let us begin with considerations for formal invitations.
Why not, in light of a pampering theme, prepare and deliver beauty mask invitations?
They possess a simple shape that any may easily recognize, and are able to be cutified with ribbons, edging, and script.
Your young lady may even practise her lettering and letter-writing in their craft.
If you aren't loving these DIY invitations, check out these Vintage Birthday Party Invitation Self-Launch Birthday Party Invitations
from: Minted. Be sure to take a look around their site for more ideas!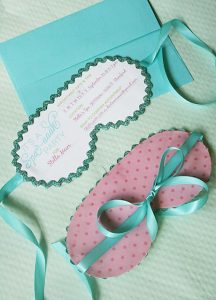 The day most anticipated has now arrived!
How will guests apply themselves? To what activity will they attend first?
Simply task your housekeeper with a check in reminiscent of seaside summers spent at Bath.
Each lady may there receive bottled water drawn from the local well (or, "well-mart"). Add a decent wrap or freshly-laundered towel, and slippers. Consider arrangements of embroidery, perhaps at the guests' own hands, in patterns of their initials or family crest.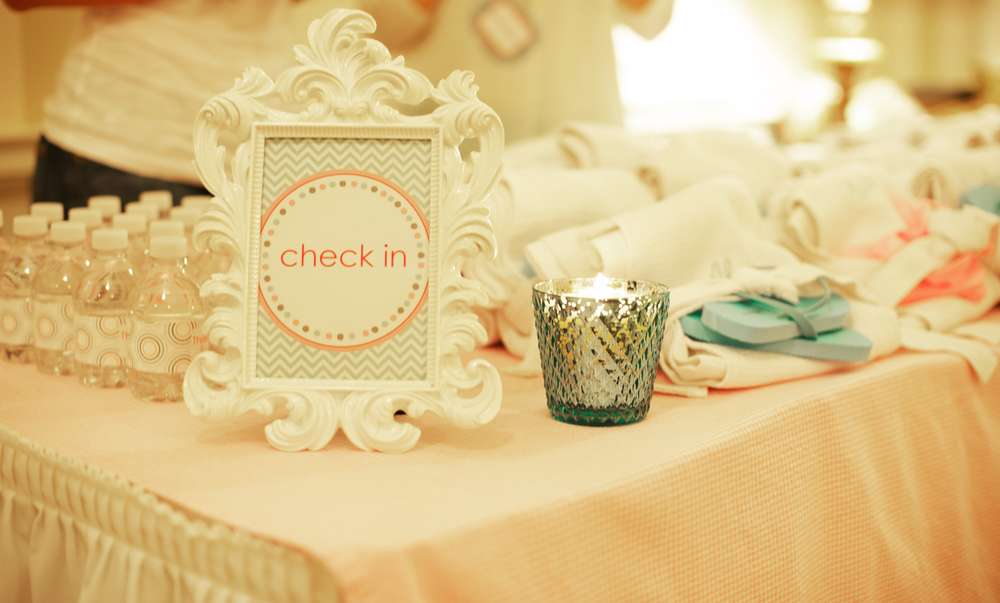 Once settled, each guest will require certain materials for her refreshing facial cleansing.
Observe the following suggestions of Jenny Cookies for each maiden's setting. In point of fact, Lady Jenny makes many an admirable suggestion worth consideration.
For each guest, there is a serving tray outfitted with the product samples they may use; besides a plate, towels, mirror, cucumber slices, and cup of general cotton products.
Note, as well, the gentle, freshly-grown floral arrangements atop the imported table runner.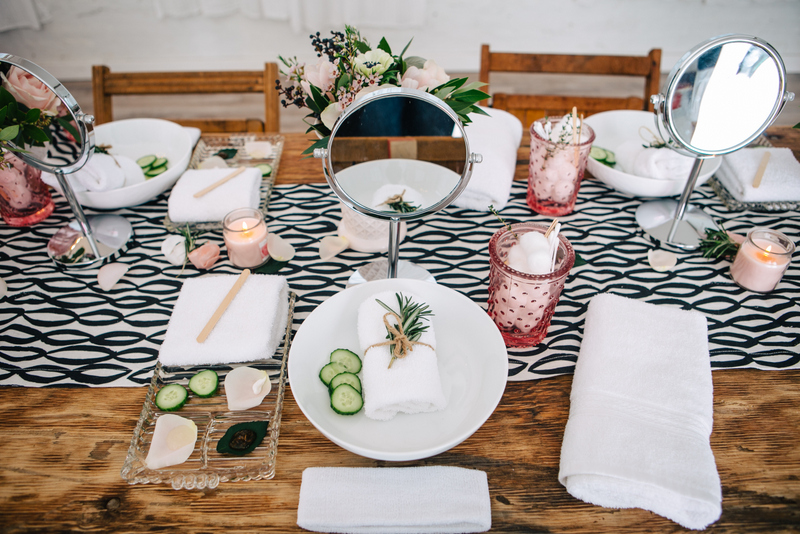 But what, I pray, may the staff serve in terms of foods?
Instruct your housekeeper to arrange for cucumber fruit cups in a bed of seaside pebbles.
Perhaps cucumbers are not currently in season? Send away for kiwi, grapes, or melon segments as suitable replacements.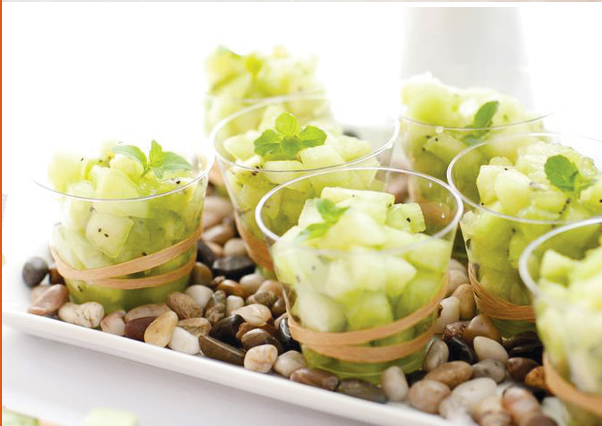 Do the young ladies require a more substantial spread? Your staff might see about a yogurt bar arrangement.
All attendant will enjoy the refreshing internal benefits of a sound diet of granolas, berries, nuts, and fruits.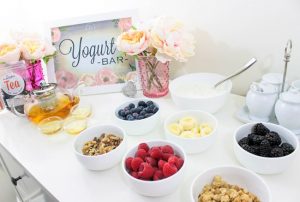 Let us return again to another spa service, that of the proper care of one's feet.
For this venture, direct your housemaids in construction of bath bombs for use in pedicures; or as a small token keepsake for each, of her experience.
The ladies may even wish to learn the craft themselves, which may prove diverting.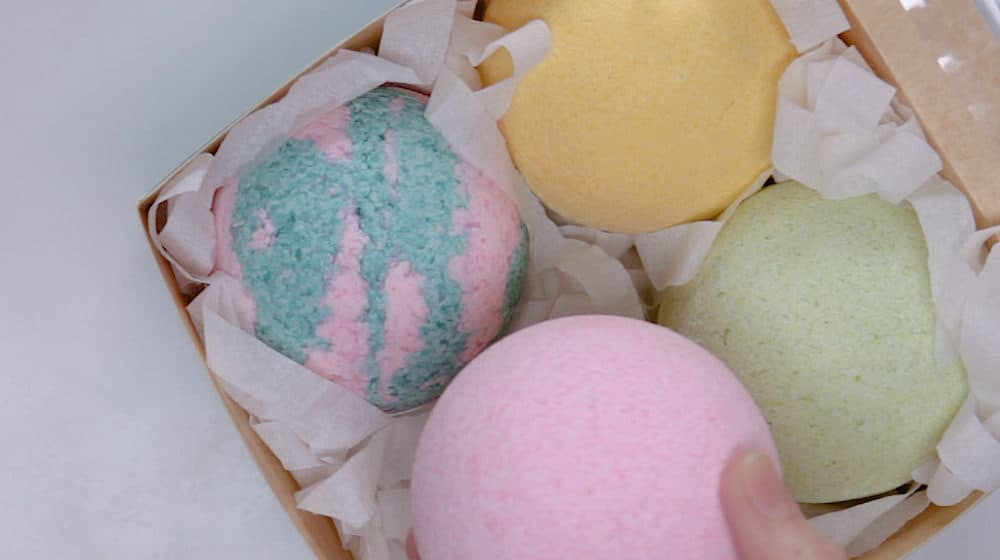 The time draws near for drawing foot baths.
Have your man send for a number of bowls or smallish basins, as each young girl will need her own for soaking.
Besides a bath bomb, party attendants are at liberty to apply pink crystals and bath fizzy as Life as I Pin It demonstrated, or find a home-made solution online.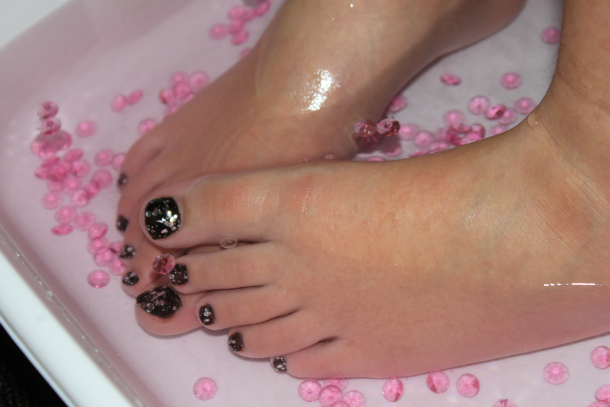 Now, what shall we send home with the freshly pampered girls?
Kristin's Whimsy suggests favors in the style of cupcakes.
Acquire a sponged loofah, manicure supplies, a patterned cup; and adhere a pom-pom atop in place of a cherry.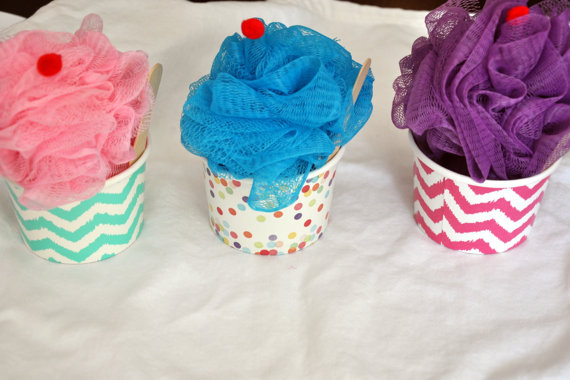 May we be so bold as to suggest another token keepsake? What think you of a simple emery board and nail polish gift?
Tie a ribbon snugly round both, add a personalised note, and deliver the results to departing guests.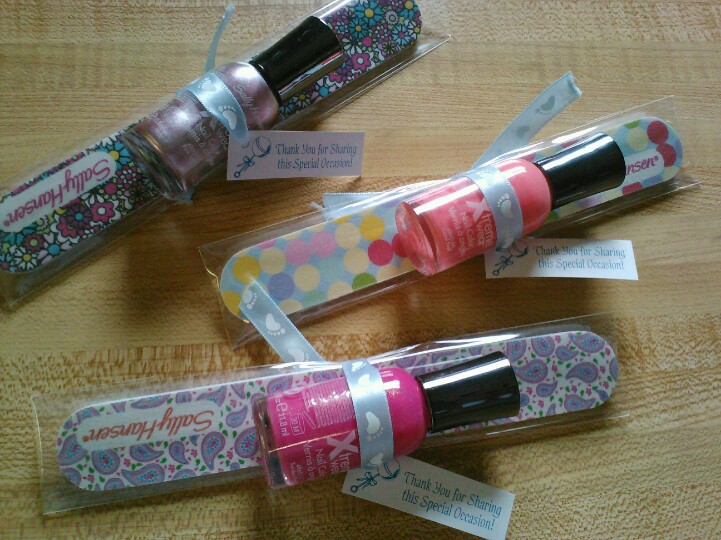 As a final thought, let us humbly suggest another party favor -in particular, for those less able to apply much in the way of means or time.
Style Me Pretty therefore acquired many materials of a spa-like nature, then deposited all into a transparent sack.
The materials within include: a sleeping mask (in mirror of the invitation), sprinkles, chapstick, nail polish, donut eraser, balm for lips, and paper strings filler.