You've made it to one year old with your darling baby girl! She might even have hair at this point!
This means you are ready for the cutest of all things: A Girl's First Birthday Party!
I have boys. I know what I'm talking about.
Let's start with this fantastic flower number one from Kara's Party Ideas.
I've got to find a way to use this for something I'm doing. It's gorgeous.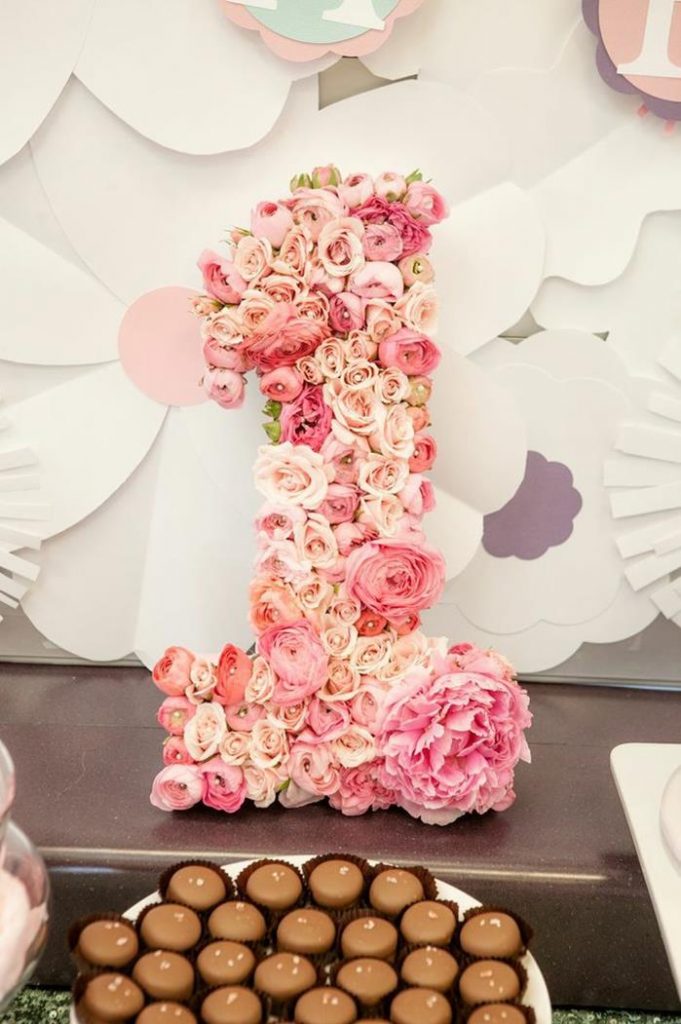 We need some more decorations that say pink, glittery, and one-whole-year-old.
Let's try this ONE decorated with pink and gold.
It's a photo prop, table accent, or mantel display. You can use it anywhere at your party.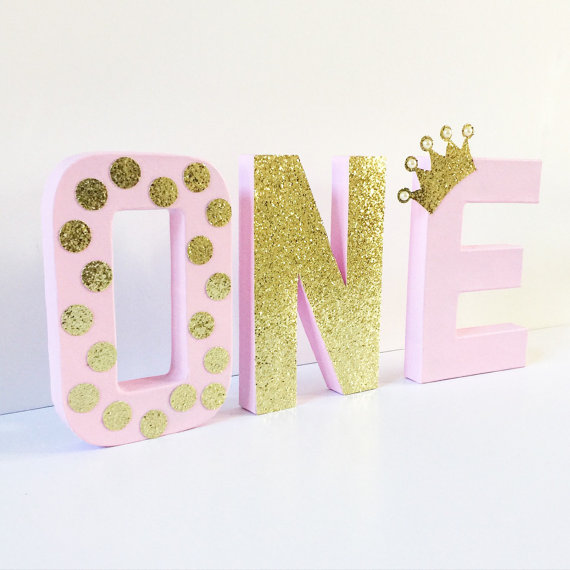 I'm new to this whole first party thing, so I didn't know that decorating high chairs was a thing.
I think we just sat our boys out on a tarp outside, because smashing cakes is messy.
Don't be like me, especially when you can hang a tulle tutu and add a crowned 1 on your princess' throne.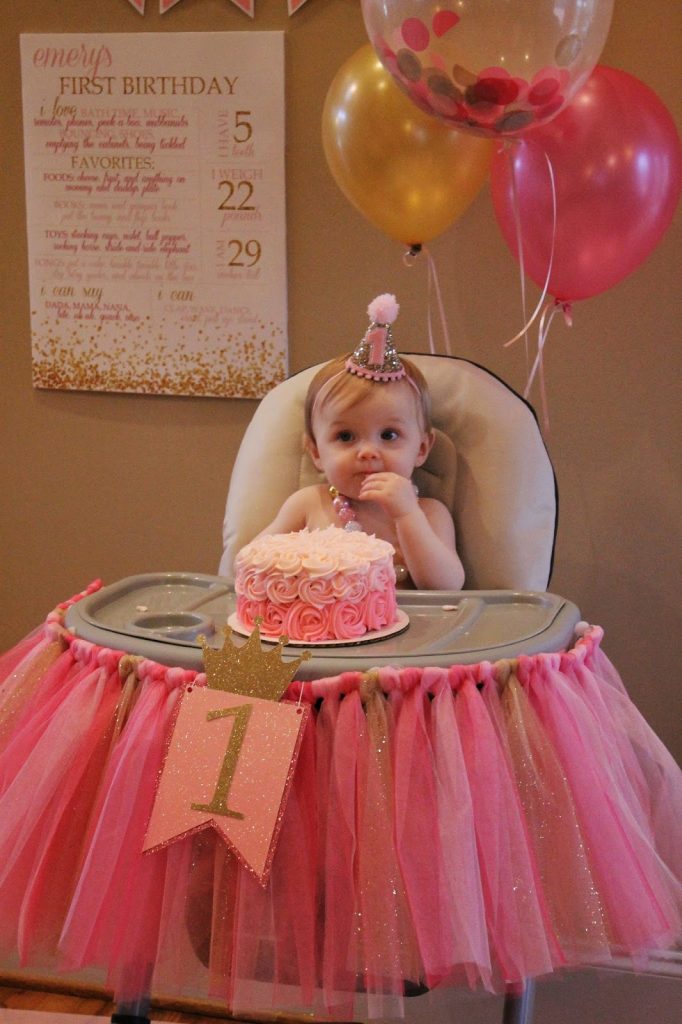 And, what about the party star's outfit?
You can make this adorable getup yourself with some vinyl lettering on a Onesie and your own ripped-fabric tutu.
Or, buy it already made. Your guests will love it.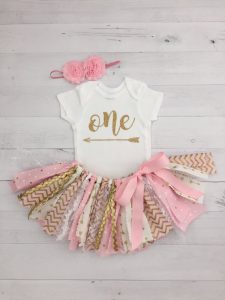 I may have fallen in love with these pink, tulle-wrapped balloons.
Using sticks, balloons, ribbons, a ton of tulle and glitter dots, and some cups, you can make some, too.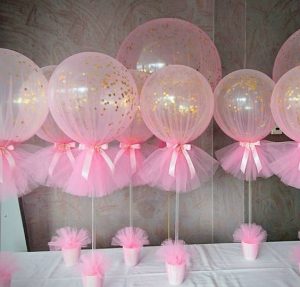 I'm also a big fan of chalkboard art.
I appreciate Maison de Pax's artistic eye for these picture displays. The frames and flowers form a beautiful, vintage contrast to the black of the chalkboards.
You can do a month-by-month display, or just a few for how many photos and frames you have.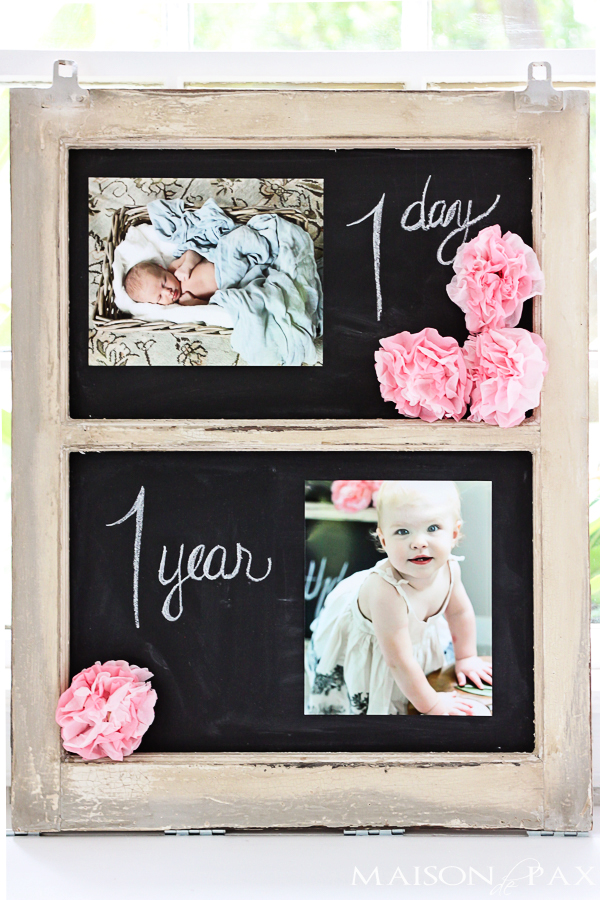 Okay, nevermind. These hot-air balloon paper lanterns are my new favorite idea
Easy, clever, and beautiful. What more could you want?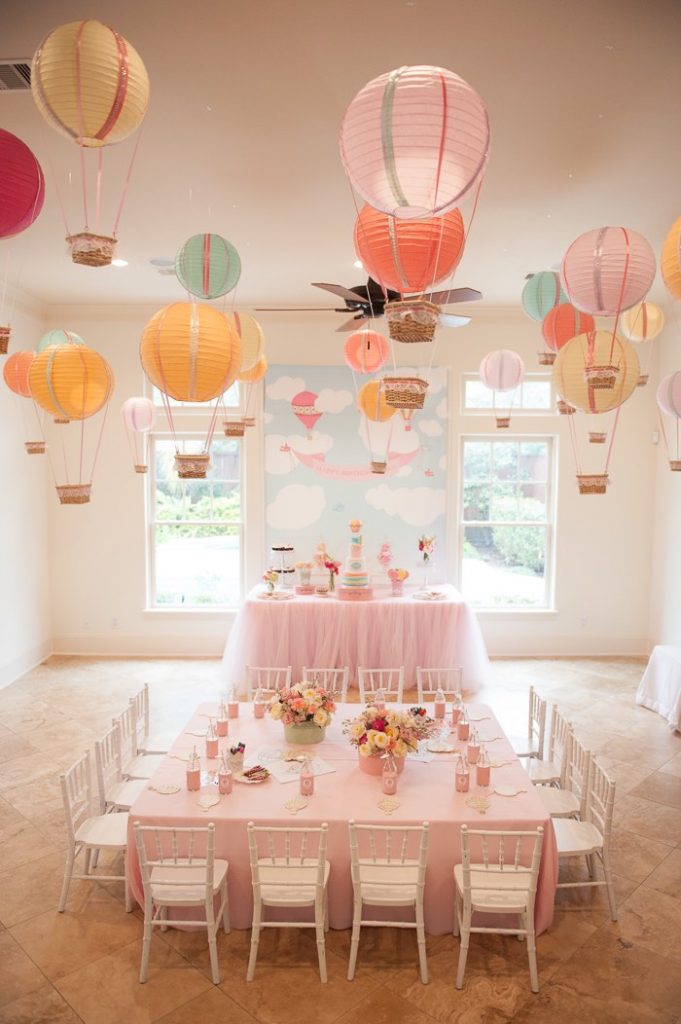 Enough decorations for now. Let's think about feeding party guests.
You can never go wrong with dipping things in chocolate.
Take these pretzels, for example.
Actually, go get your own. I'm gonna eat all these white chocolate and sprinkles masterpieces by myself.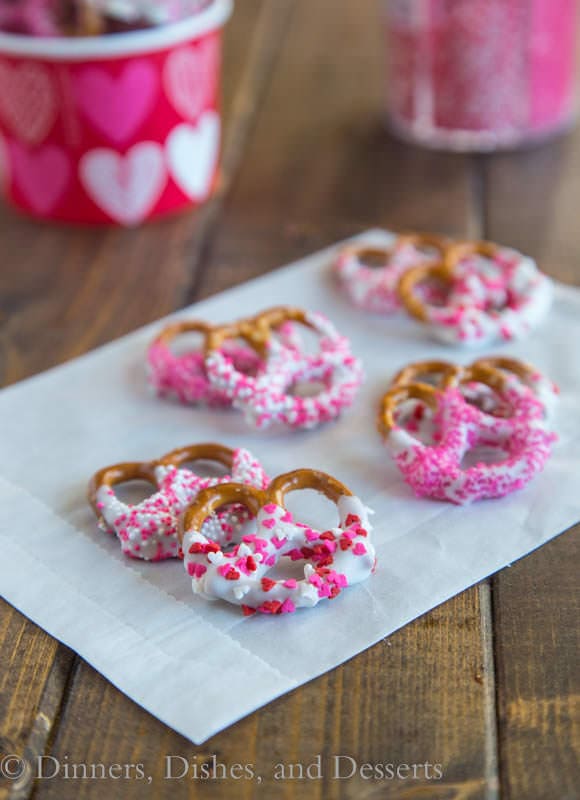 Cotton candy is tasty and makes a cute, fluffy, decorative food.
Wanna step it up?
Pop some fluff onto individual sugar cones and hand them out as party favors.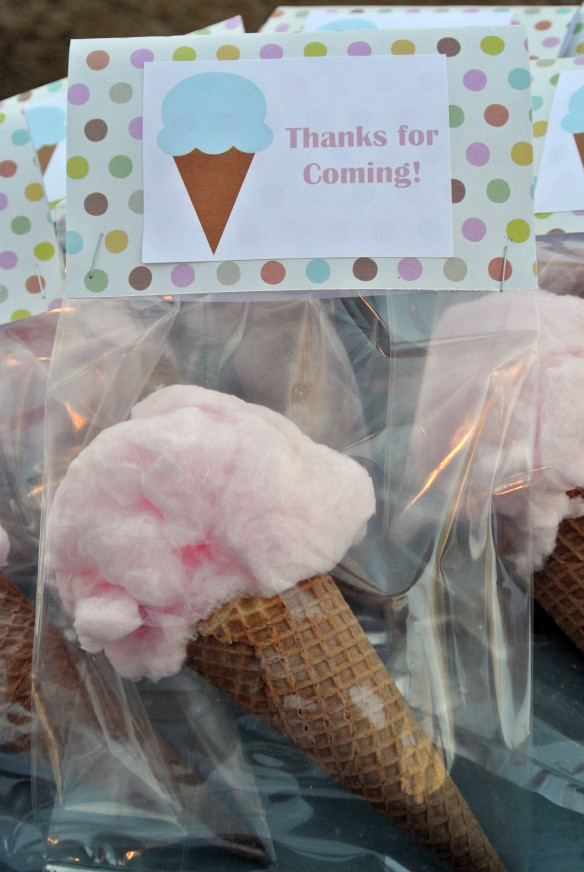 And now, the crowning event of the day: the cake.
I don't think you can top this idea from Richly Blessed, even with ice cream.
Using fondant, she's created a frilly-skirted, crowned masterpiece.
I want a girl.