Announcing that you're expecting a bundle of joy is always a fun event, but announcing that you're expecting two bundles of joy is twice the fun! Whether you're planning to have a sibling or dog be part of the announcement or include the whole family, we've gathered up some fabulous twin baby announcements for you. Once you tell your husband (if he doesn't already know), then it's time to tell your families. You can send them onsies, posts pictures, the ideas are endless. Here are a few of our favorites!
Twice As Cute Twin Baby Announcements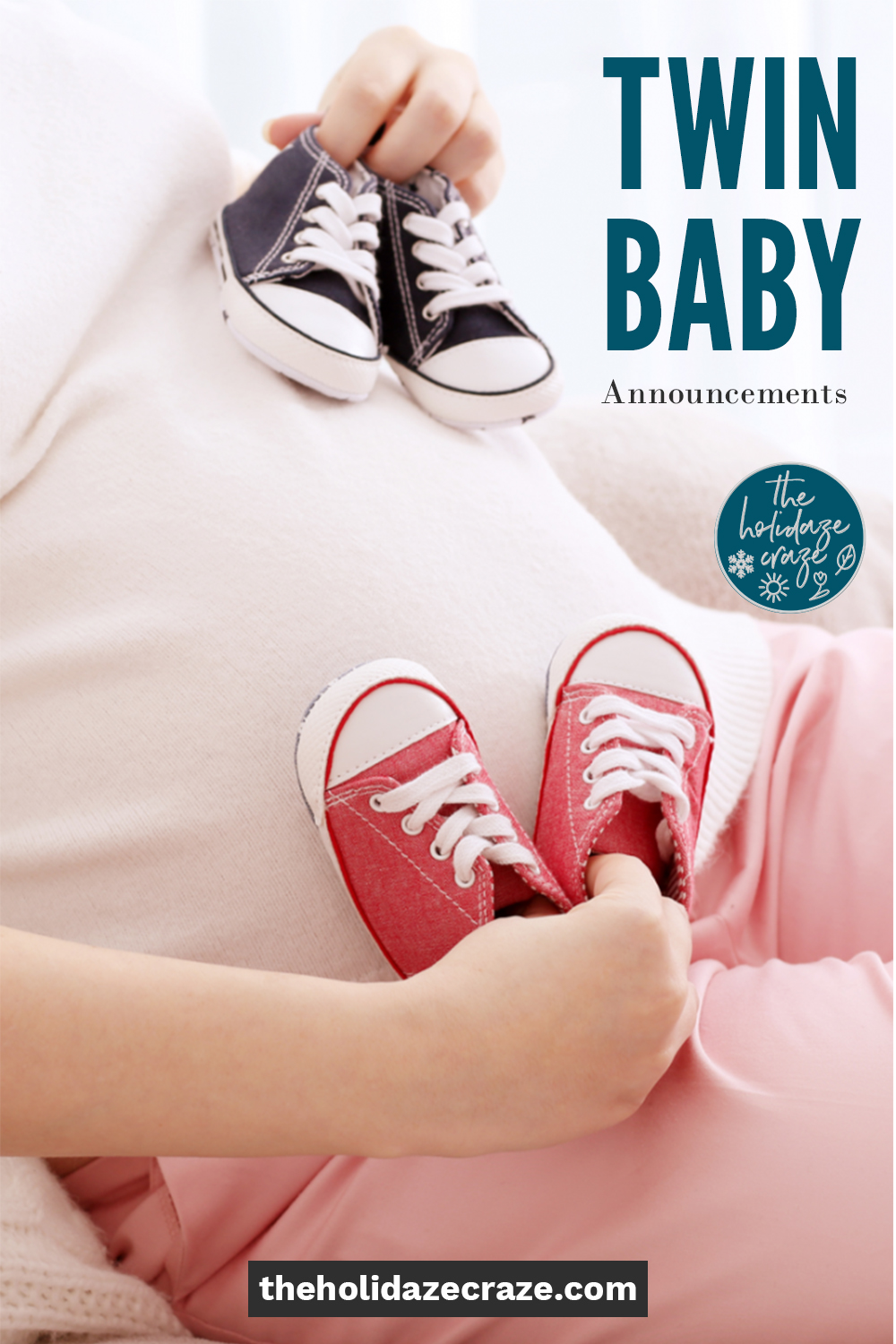 Twin Baby Announcement Idea: Sibling Love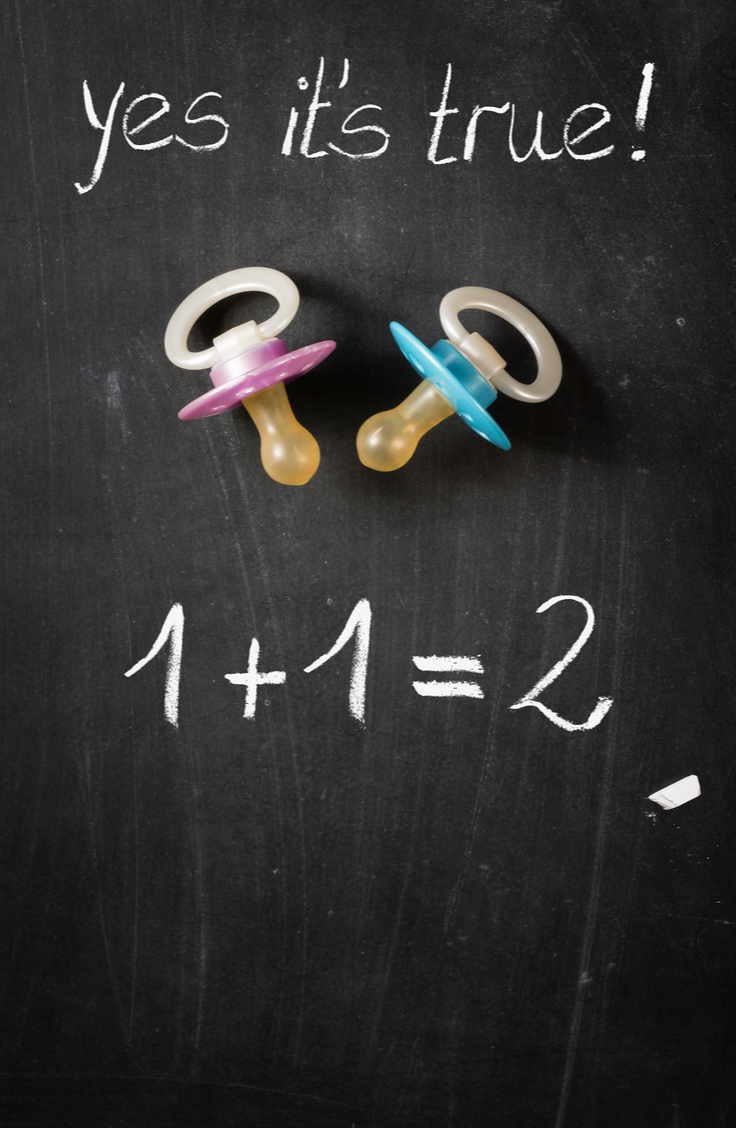 If you're adding twins to your family and promoting an existing sibling or two to "big sister" or "big brother", then why not let them be part of the fun? You could order a sign like this darling one on Esty and then place the older sibling next to the sign for the perfect photo op! If you've got a few older siblings that want to get in on the fun, then these t-shirts would be perfect. Whether you do a cute photoshoot or surprise the family at your next gathering, they are a cute and fun way to announce your twin babies.
Twin Baby Announcement Idea: Onesies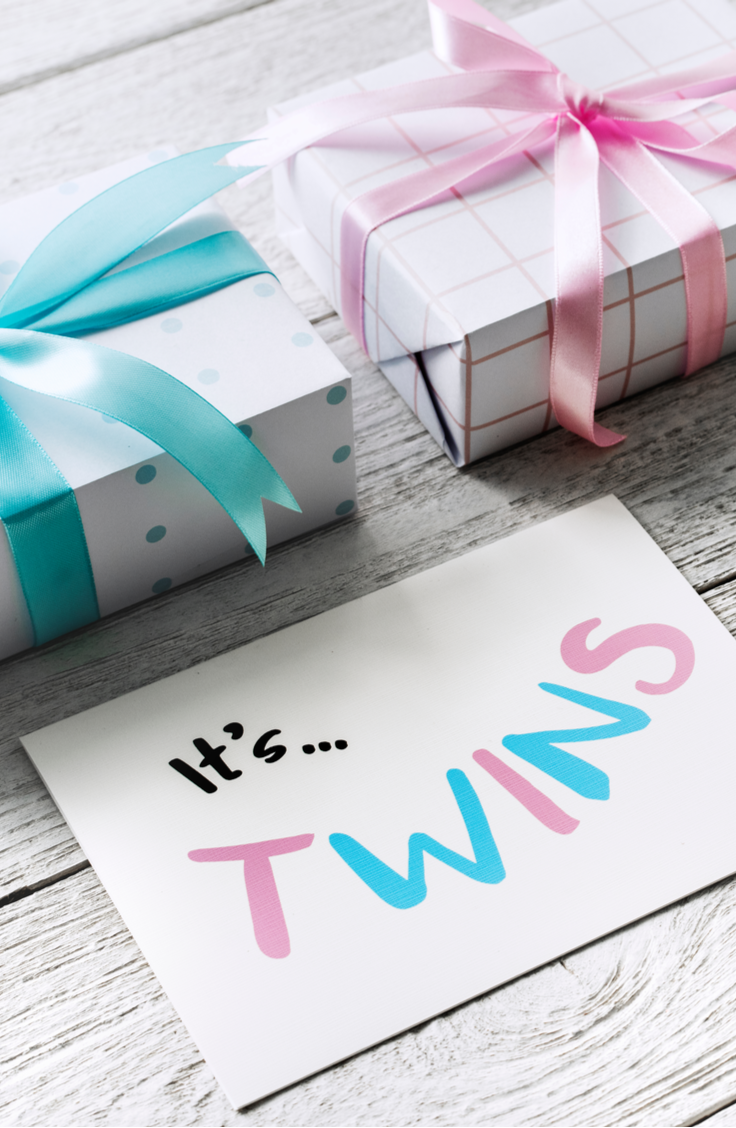 One of my favorite ways to announce a pregnancy is with a gift. When it comes to telling your husband or even your families, giving them a gift like a onesie hidden in an unsuspecting package (or two) makes for a great surprise. This onesie set says "plot" on one and "twist" on the other. This set plays on the whole "Baby A" and "Baby B" identifiers most doctors use, and would make for a really memorable moment with any husband or family!
Twin Baby Announcement Idea: Adding Dogs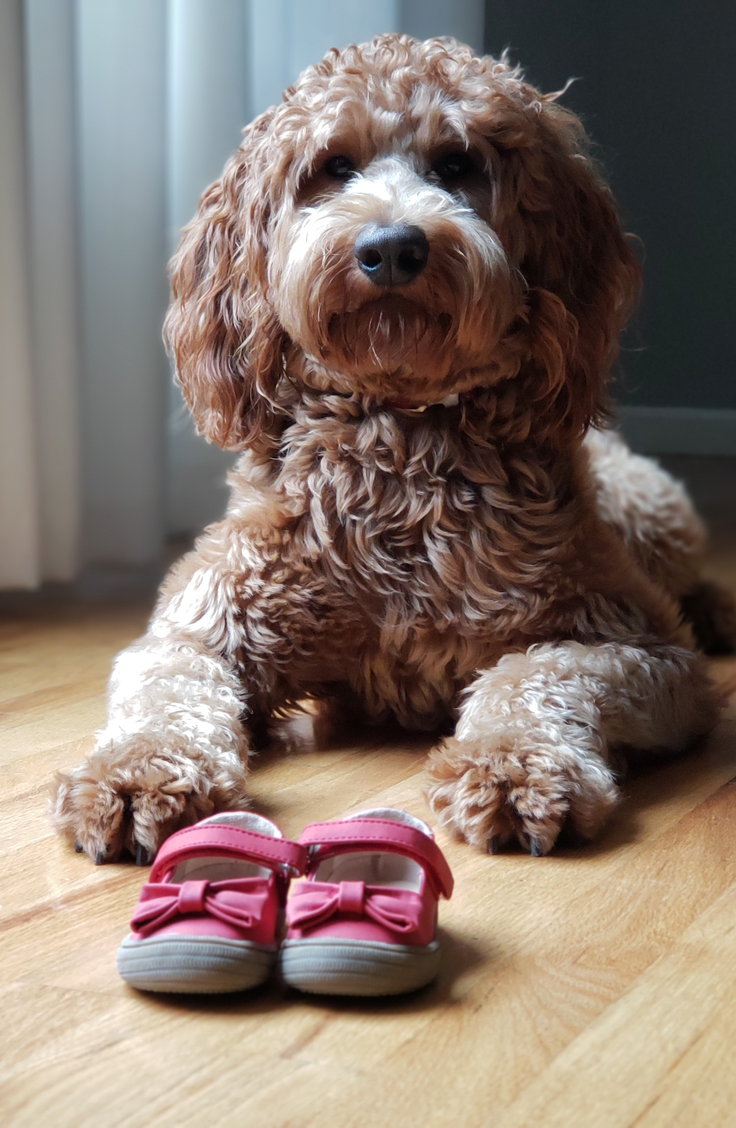 If you've got a fur-baby or two, then you should definitely get them in on the announcement fun! You could have your pup pose with onesies like these that say "Every dog needs a baby" and "Or two!" and either post it or share it with friends and family. If you're looking for a way to help tell your husband, then why not put this darling bandanna on your dog and see how long it takes your husband to figure it out?
Twin Baby Announcement Ideas: Families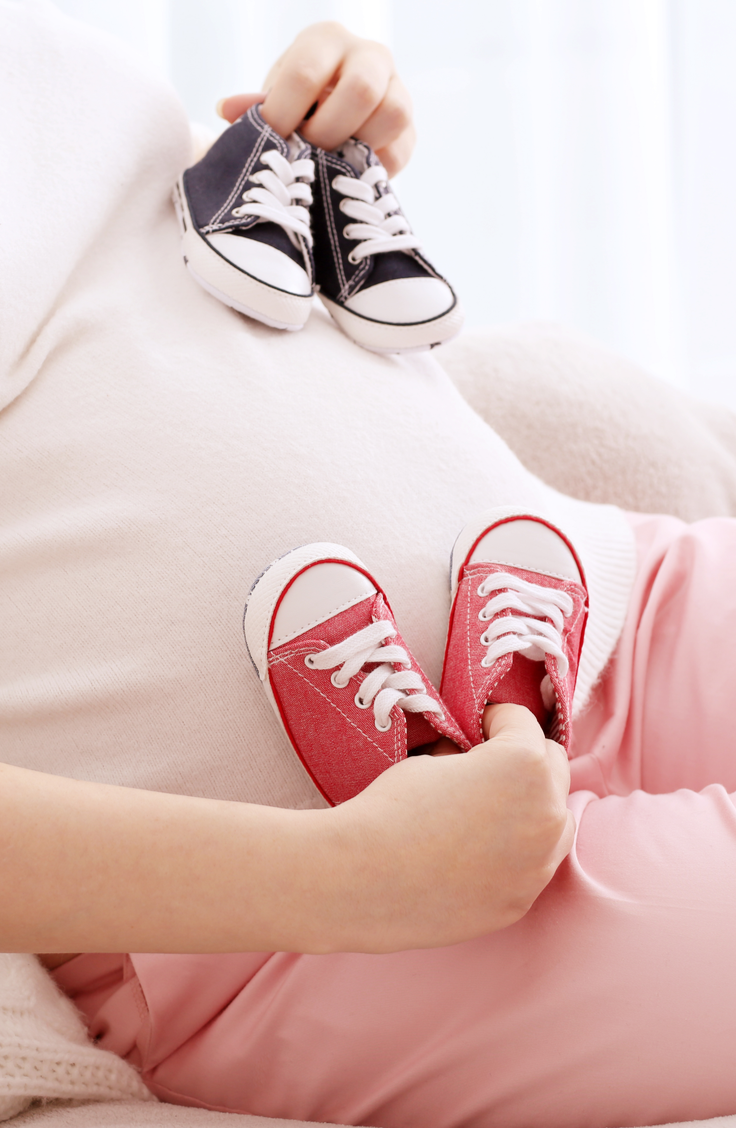 When it's time to tell your families, that means it's time to celebrate! If you live a long distance from your parents, send them a surprise! You could send them a gift like this that reads: "The only thing better than one grandchild is two."
You could also send out cards to your family through the mail! It might seem out of date, but when almost everyone announces through social media, sending something through the mail adds something extra. These darling cards have a scratch off heart that reveals "twins are on the way!"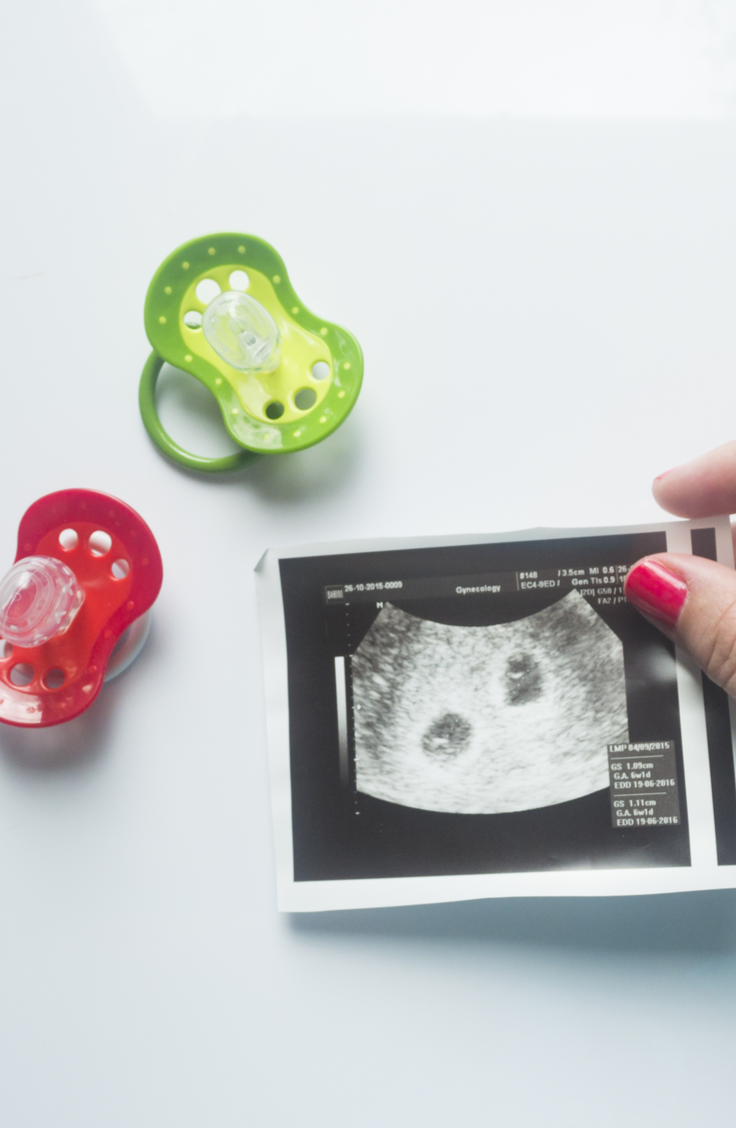 If none of these ideas are striking a chord, then try modifying any of these ideas to herald in your double bundles of joy. Congratulations!