Halloween is just a few weeks away, which is only mildly terrifying because that means Christmas is just around the corner. If you're finding yourself stuck in the position of needing to decorate without having the time, you're not alone. I might still have my 4th of July wreath on my door. Ooops. If you're at all like me, then it's possible you haven't had the time or energy to devote to decorating for fall quite yet. I'll be honest, I'm mostly in denial. It's still 90 degrees outside. If you find yourself in a similar situation, then don't stress! I've gathered some fabulous ideas to help decorate your house for All Hallows Eve in a pinch! Here are the best lights to decorate your house for Halloween!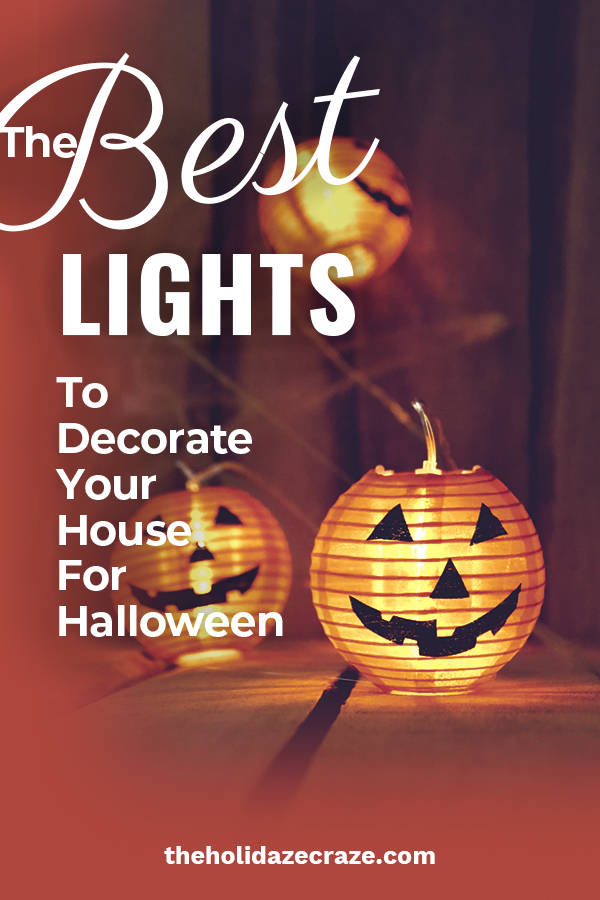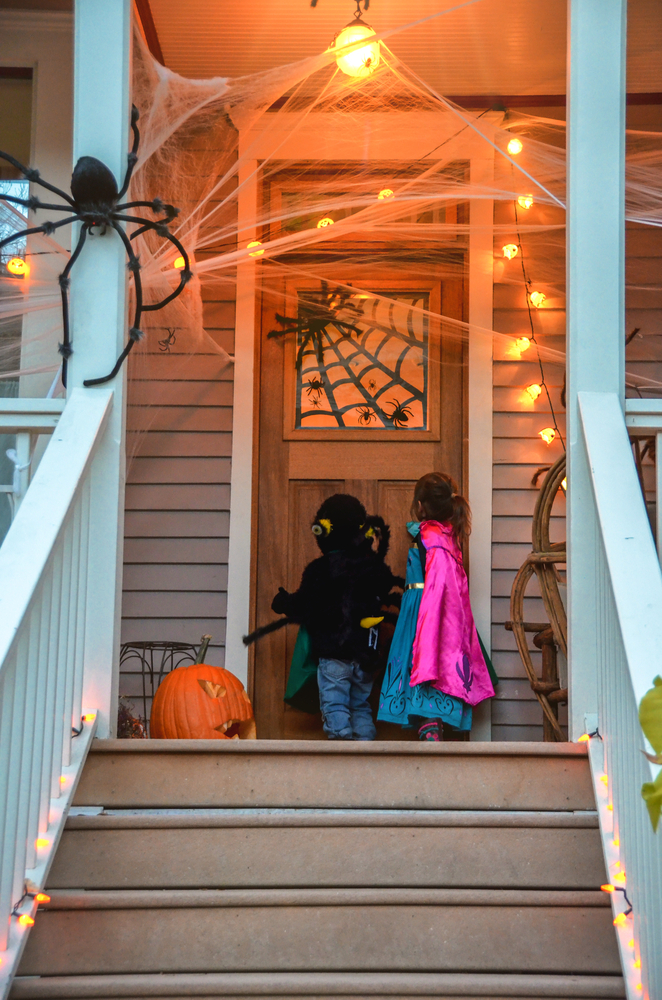 Idea 01: Jack-o-lantern String Lights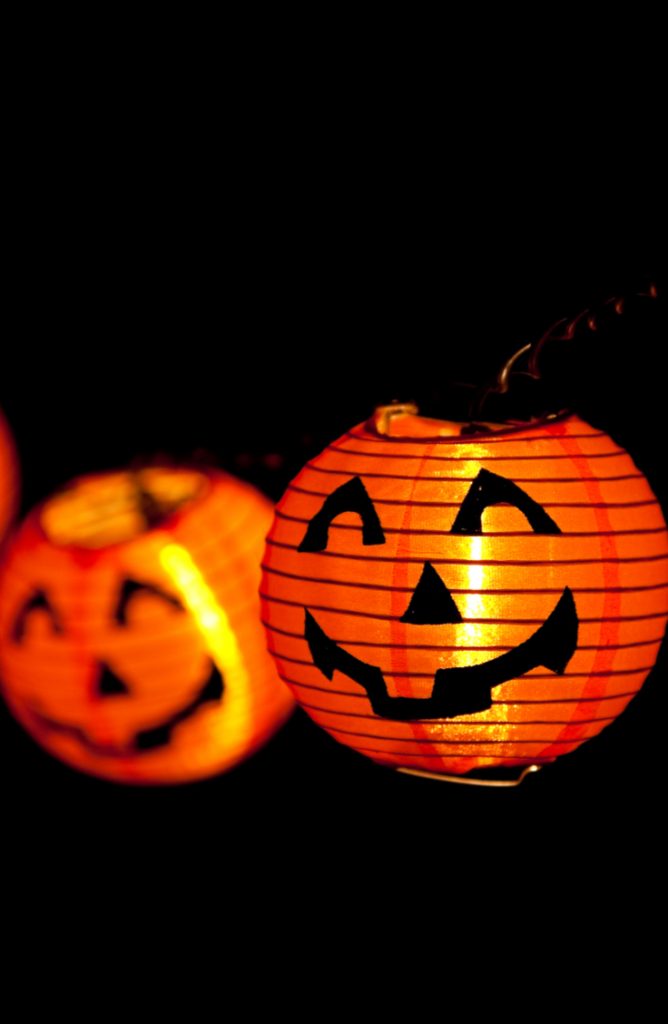 Jack-o-lanterns are classic Halloween fair. So why not use them for lighting as well? You can grab an awesome string of lantern lights here that can be used indoors or outdoors! If you want more of a classic look, then you can find simple jack-o-lantern string lights here. Putting a few of these up around windows or on a few select trees is a great way to welcome the holiday without spending all day putting up fake spider webs.
Idea 02: Creepy Crawly Lights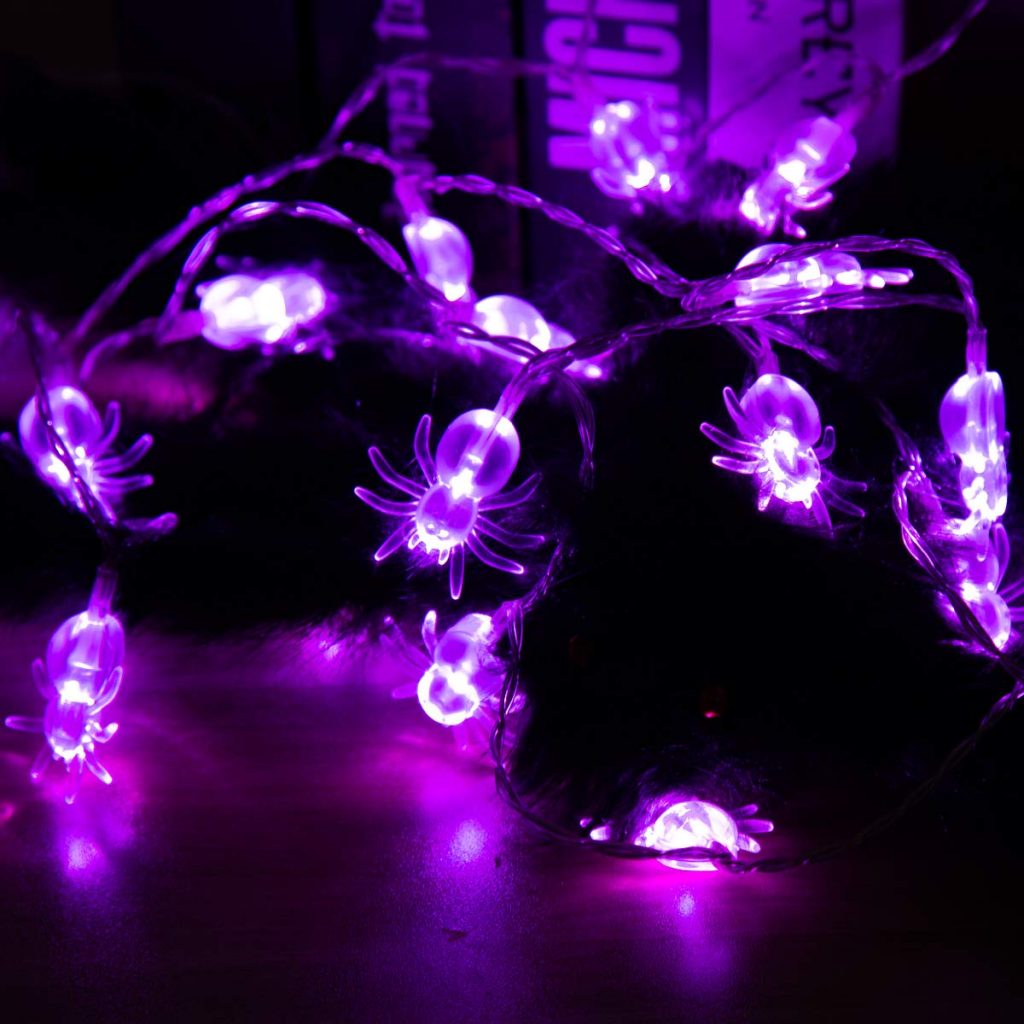 If pumpkins are a little passe for you, then you should try adding some purple LED spider lights instead! Grab a string here or here. If you really want to go for it, you can try these creepy spider icicle lights. They will be sure to add a sense of spook to your abode.
Idea 03: Ghosts, Skeletons, Zombies, oh my!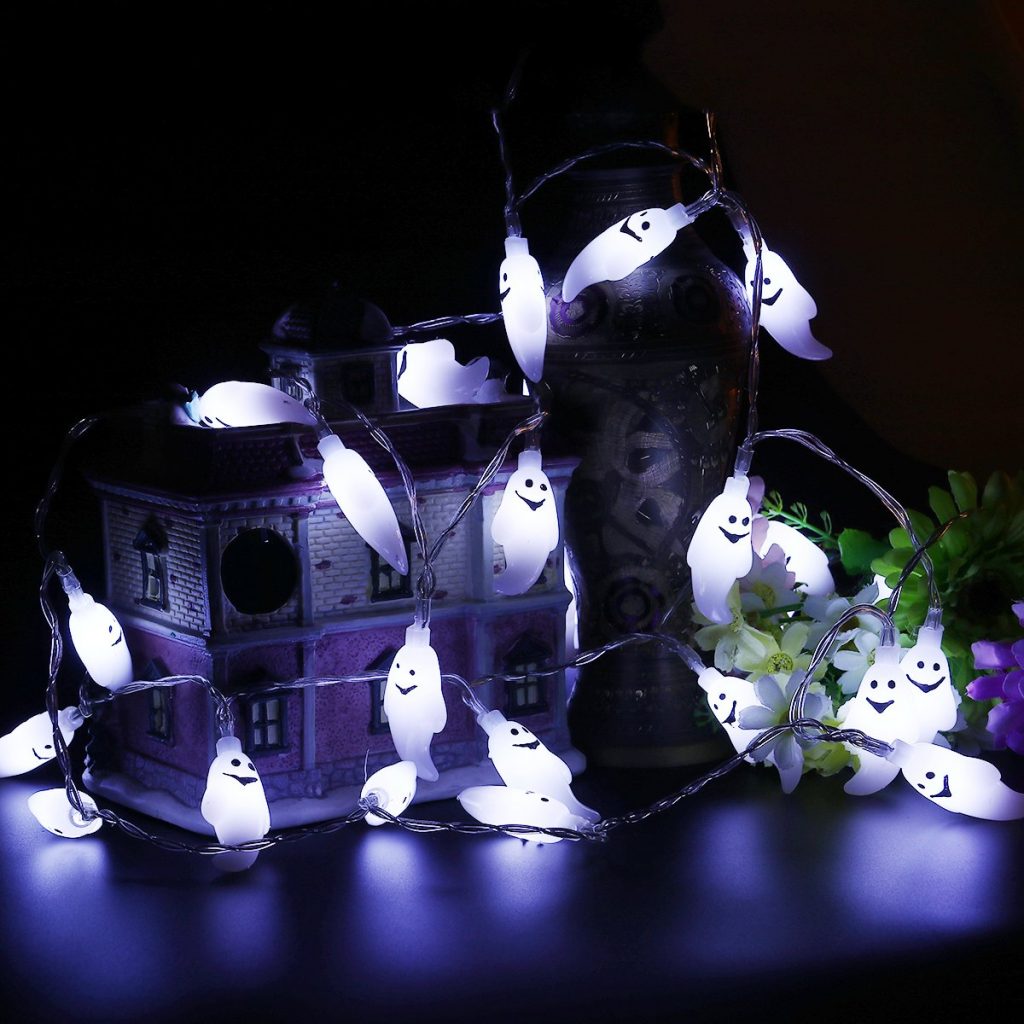 There are a few directions you can go with this: cutesy, creepy, or kitschy. Regardless of your chosen direction, these look great strung across mantles, around your front porch, or even the tops of windows! Grab some friendly ghost lights here, some creepy skeleton lights here, or some classically scary skull lights here.
Idea 03: Double, double, toil, and trouble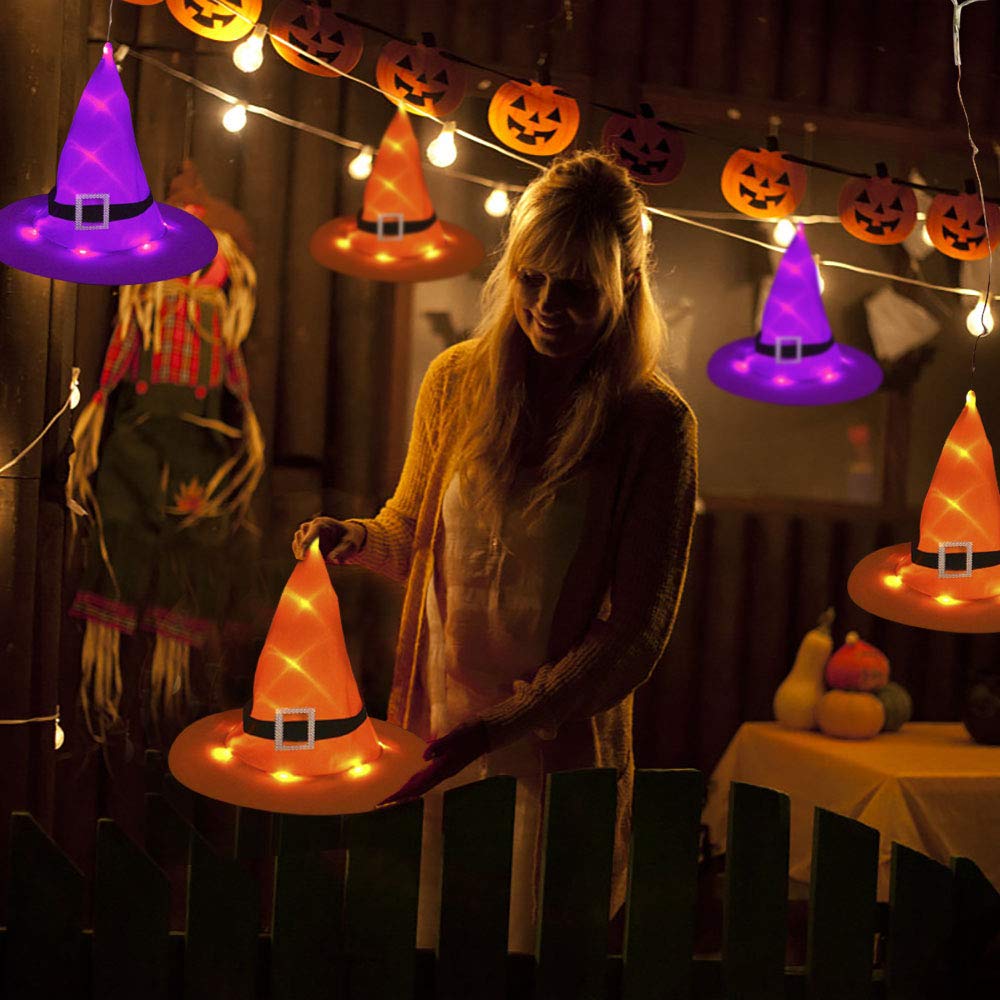 One of my favorite ways to decorate for Halloween is to include as much witch decor as possible. These witch's hat lights are great for lighting up an outdoor party! If you want to be a little more subtle, you can opt for these LED crescent moon lights, or these little black and orange witches hat LED lights.
Idea 04: All the Things!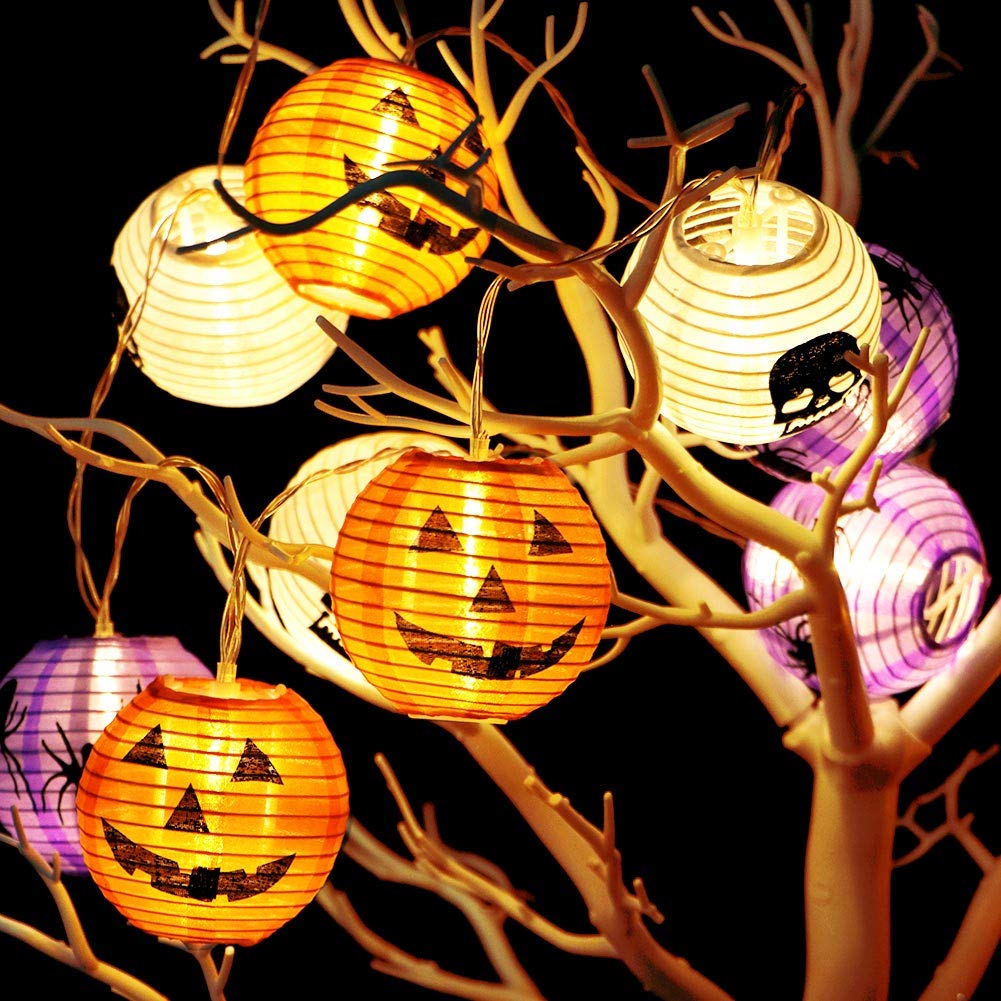 If you're one who doesn't like to stick with one element, but would rather throw it all up in a glorious mixture, then I've got you covered as well. These lights incorporate pumpkins, ghosts, and bats. This set of stringed lanterns features skulls, spiders, and jack-o-lanterns and would be awesome for an outdoor BBQ or even a porch. Lastly, this set incorporates spiders, skulls, and jack-o-lanterns for maximum effect.
Idea 05: Project Projection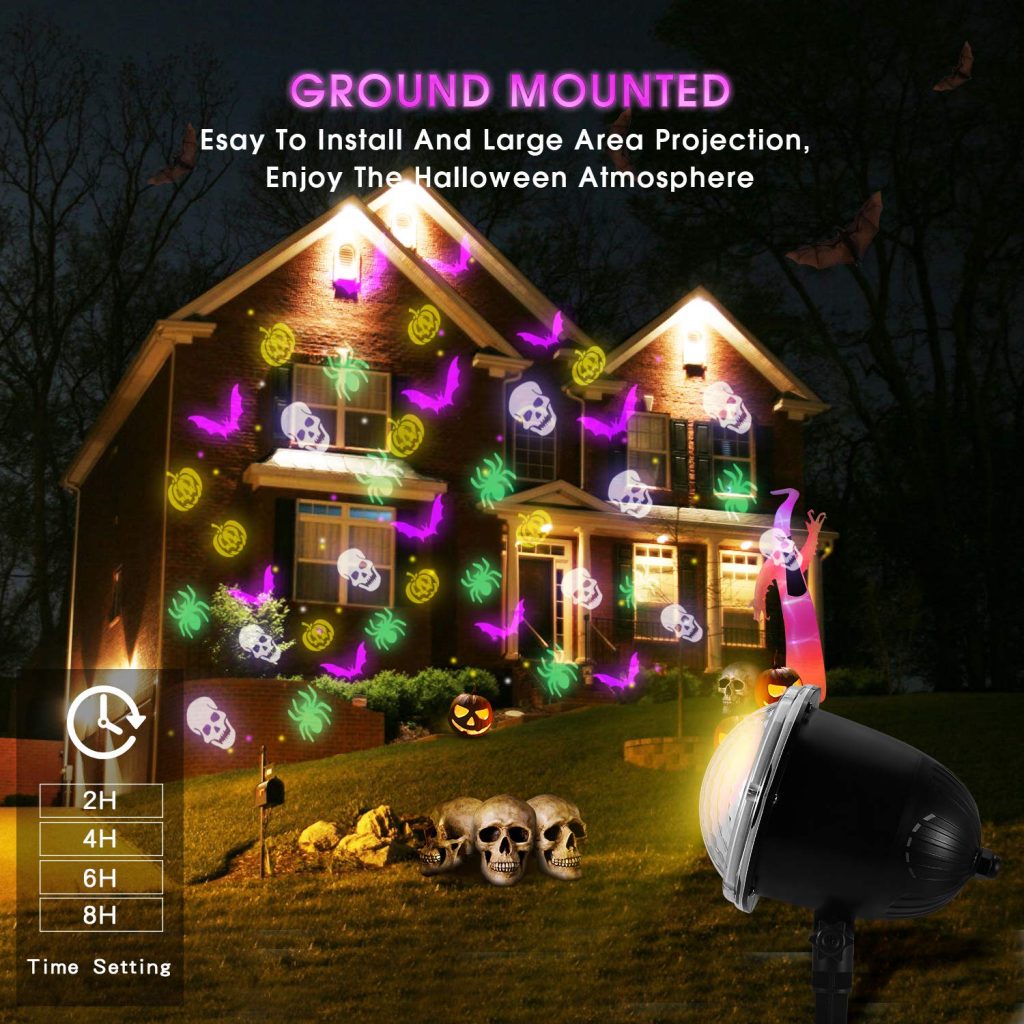 If you don't want to hassle with stringing up lights, then a projection system is for you! These are lights that sit on your front lawn and project various scenes and images onto your house. This set comes complete with everything you need for literally every holiday. This set is geared just for Halloween, and it will project a snowstorm of Halloween images onto any surface.
Now you're ready and set to decorate for Halloween in a pinch! Boo!