I was floored when I heard that there were legit Summer Camps designed for grown-ups. After doing some research though, it seems like the best idea since popsicles. What adult doesn't want to get away and relive those memories of summers gone by? Plus, as an adult, there are a lot of things that are no longer off-limits (hello forced lights out). If you want to plan a trip that's going to be memorable, kid-free, and fun, then you should definitely check out these summer camp ideas for grown-ups.
If you want to forgo the official trip and create your own, go for it! I've gathered up some of the essentials you'll need to create your own summer camp for grown-ups.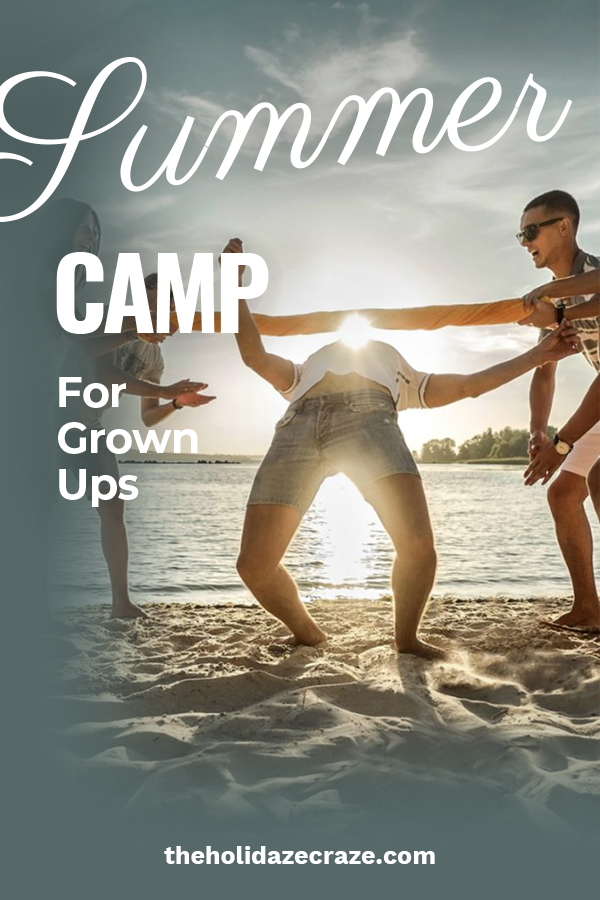 Idea 01: Tunes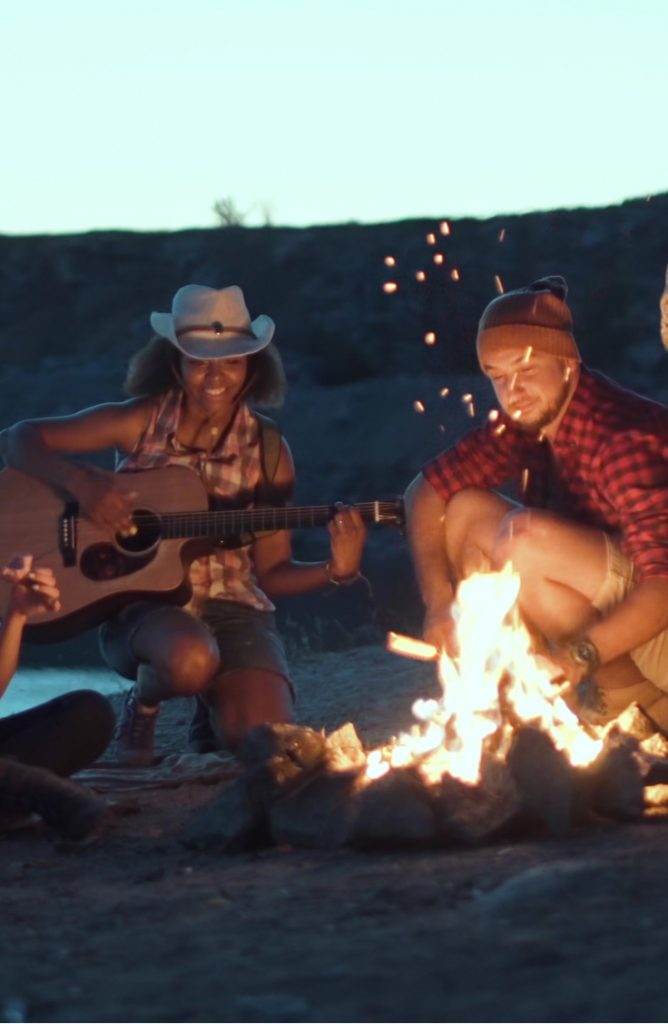 Okay, one of the most essential things for any camp out is music. Whether you go the digital route or the acoustic route, music is key. Investing in a waterproof speaker will help you keep the tunes rolling regardless of the weather. It will also help alleviate the stress of worrying about whether or not the speaker is going to survive the great outdoors.
Idea 02: Stargazing Equipment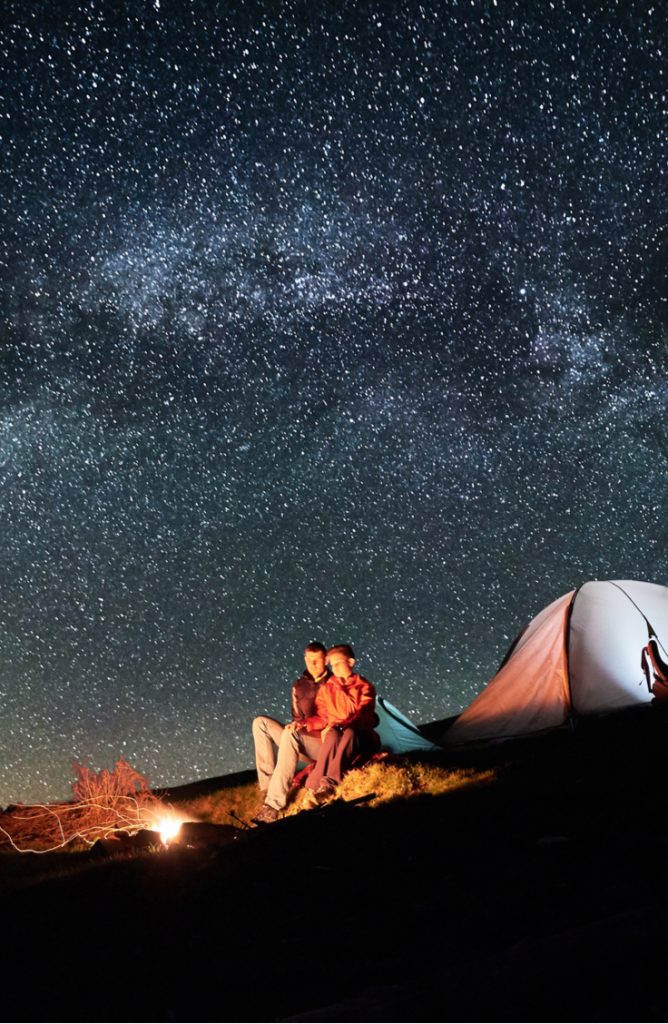 If you don't have to adhere to a specific bedtime or wake-up time, then investing in a telescope to stargaze is a must. This set comes with multiple lenses, a smartphone adapter so that you can snap pictures of your stargazing, and everything you need to take it traveling. Pair it with this book and you're ready to find some cool things in the night sky.
Idea 03: Outdoor Games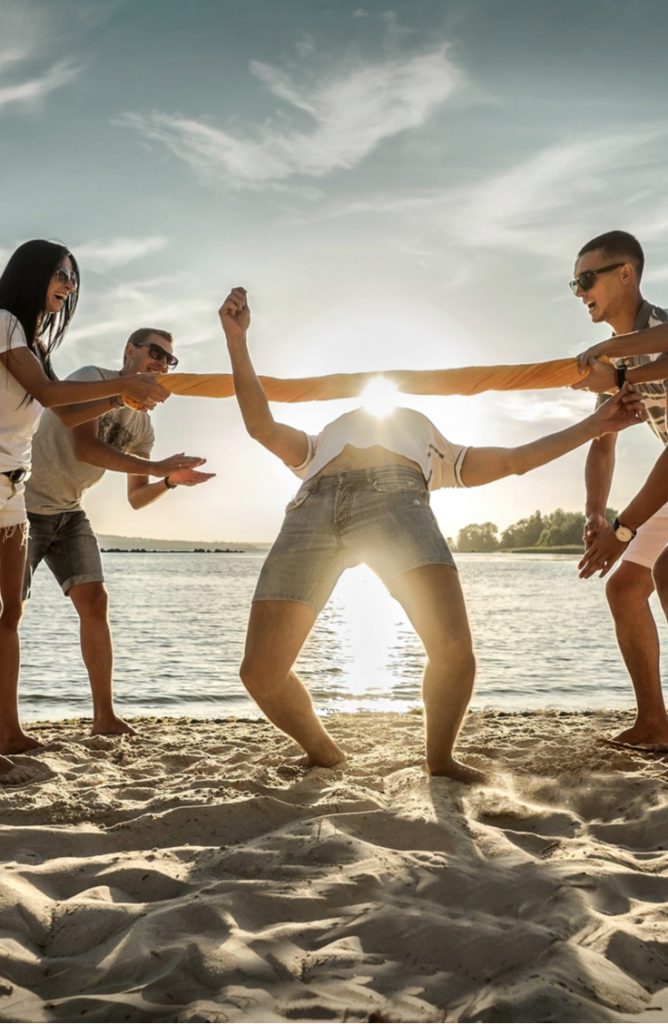 You're going to have a decent amount of downtime if you're camping without children, so having some outdoor games to play is important. You could play some retro games, think "Light as a Feather", limbo, etc. If you have a more active group, then you should grab some games like Ladder Toss, Giant Jenga, and Cornhole.
Idea 04: Rest And Relaxation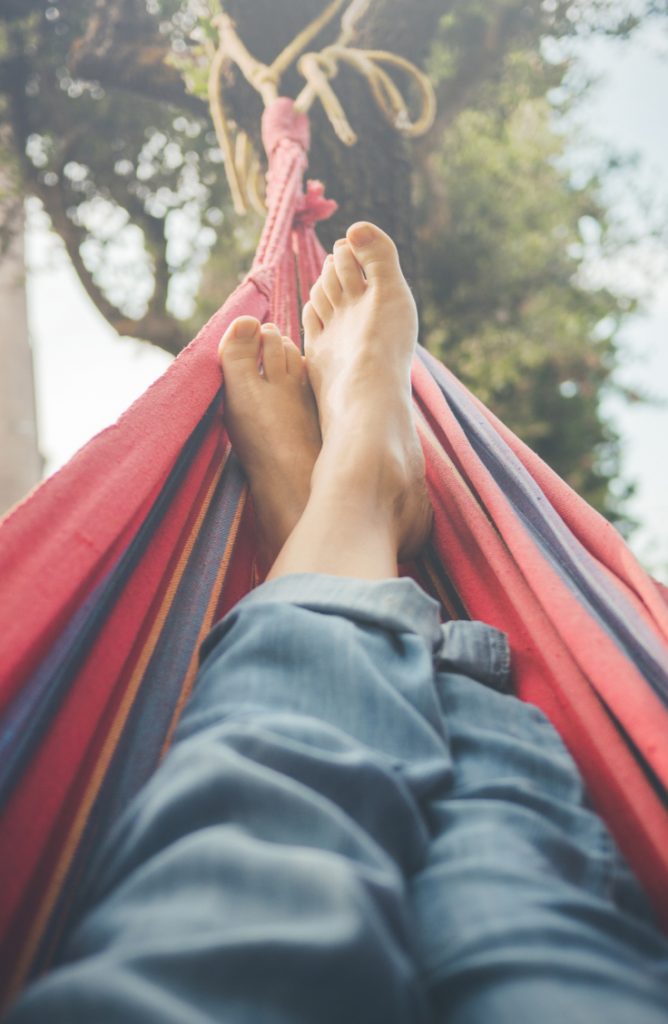 One of the best parts of being kid-free is the ability to take a break whenever you want to! There really is no better way to do that than by throwing up a few hammocks. These are great for slinging up between trees and taking a break whenever you're in need. If you want to jump on the trend bandwagon, then you should totally grab one of these inflatable sofas as well!
Idea 05: S'mores Galore!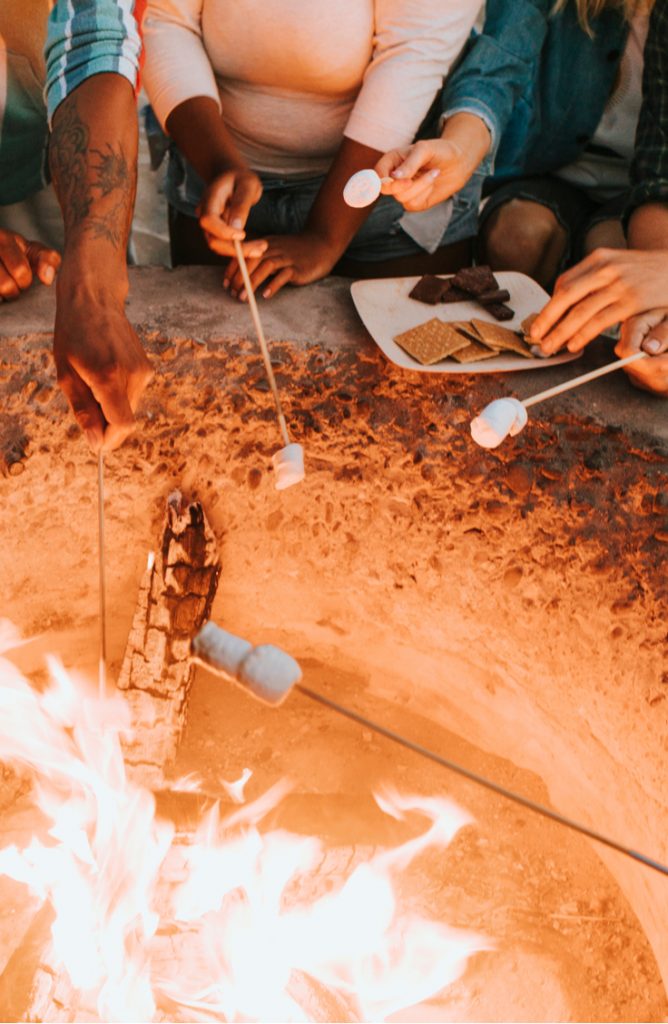 You can't have a camp-out without s'mores. With kids, it's always best to go cheaper because they don't really appreciate things like adults do. If you don't have littles with you, you can afford to get the nicer things in life. Which means you should pick up some of these gourmet marshmallows like these. Then you can pair them with some yummy cookies like these.
So the next time you're itching for a vacation, try putting together a summer camp for all the adults. It could be just the rest and relaxation that you need.