Ballerina Party Idea 01: Decorations
For decorations, it's going to be a good idea to hit up your local Michaels and stock up on tulle. Tulle can be used to cover tables, balloons, create invites, banners, and more. Make sure to stick to a pastel palette of colors for something that is light and airy. Organza also makes for a great table covering when you're creating your main table.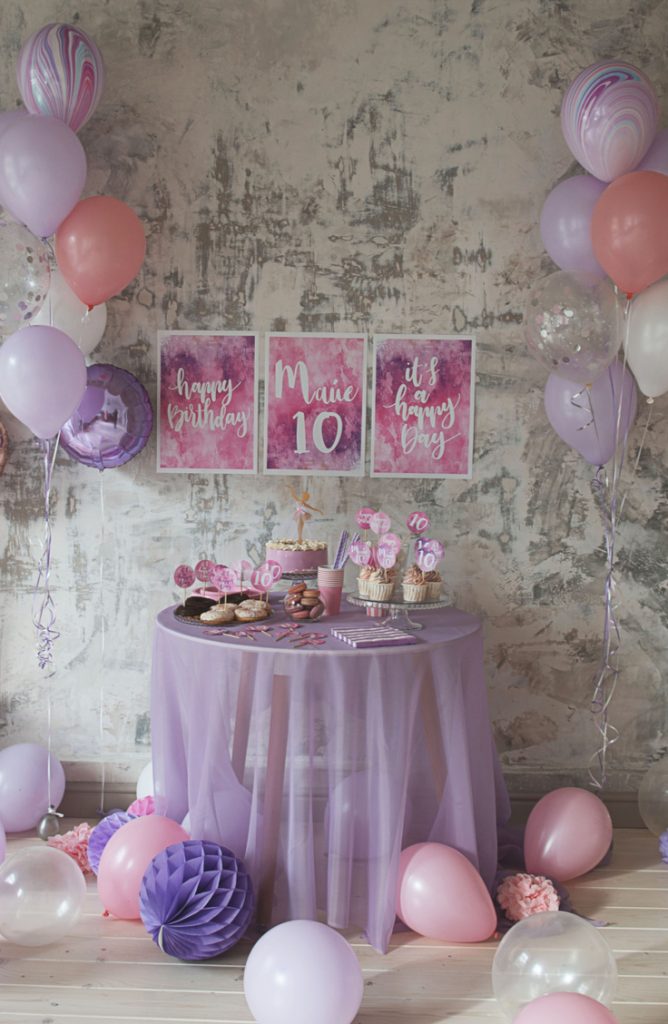 It's also a good idea to get a backdrop for the main table or photographs. You can get a darling pink and gold personalized backdrop here from our friends at Amazon. If you'd like to make something yourself, simply grab some pink damask fabric to hang and decorate with a gold cutout of ballet slippers.