The curtain is up, the lights are pointed at the stage, it's time to celebrate your little ballerina! This party is going to involve a decent amount of tulle, glitter, and pink. You can absolutely change the color palette if your Prima Ballerina is into a different hue, but a pastel shade will work the best. Now have a seat, relax, and get ready to create this season's newest hit party.
Stay On Your Toes With A Ballerina Party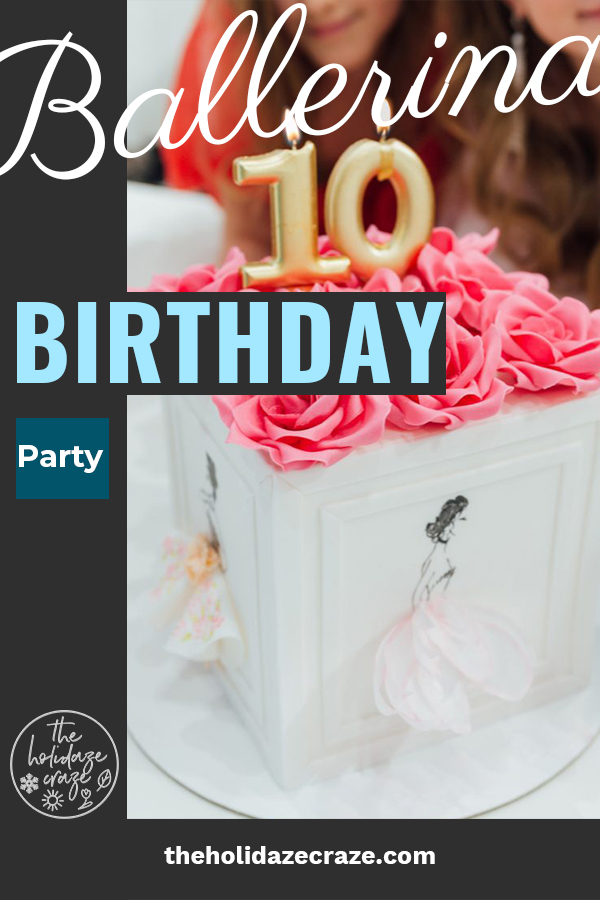 Ballerina Party Idea 01: Decorations
For decorations, it's going to be a good idea to hit up your local Michaels and stock up on tulle. Tulle can be used to cover tables, balloons, create invites, banners, and more. Make sure to stick to a pastel palette of colors for something that is light and airy. Organza also makes for a great table covering when you're creating your main table.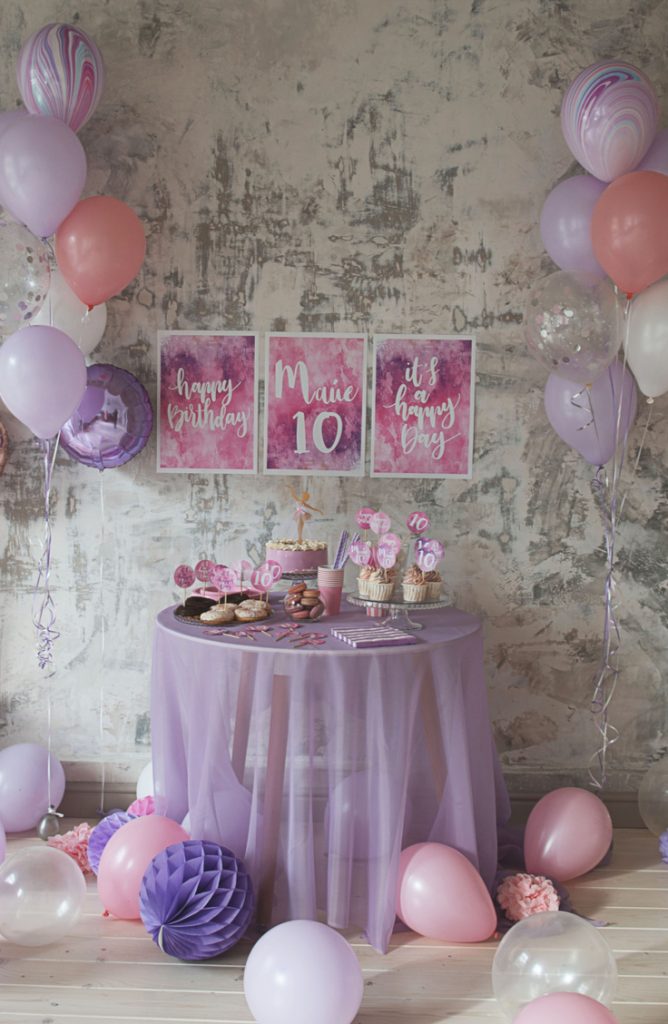 It's also a good idea to get a backdrop for the main table or photographs. You can get a darling pink and gold personalized backdrop here from our friends at Amazon. If you'd like to make something yourself, simply grab some pink damask fabric to hang and decorate with a gold cutout of ballet slippers.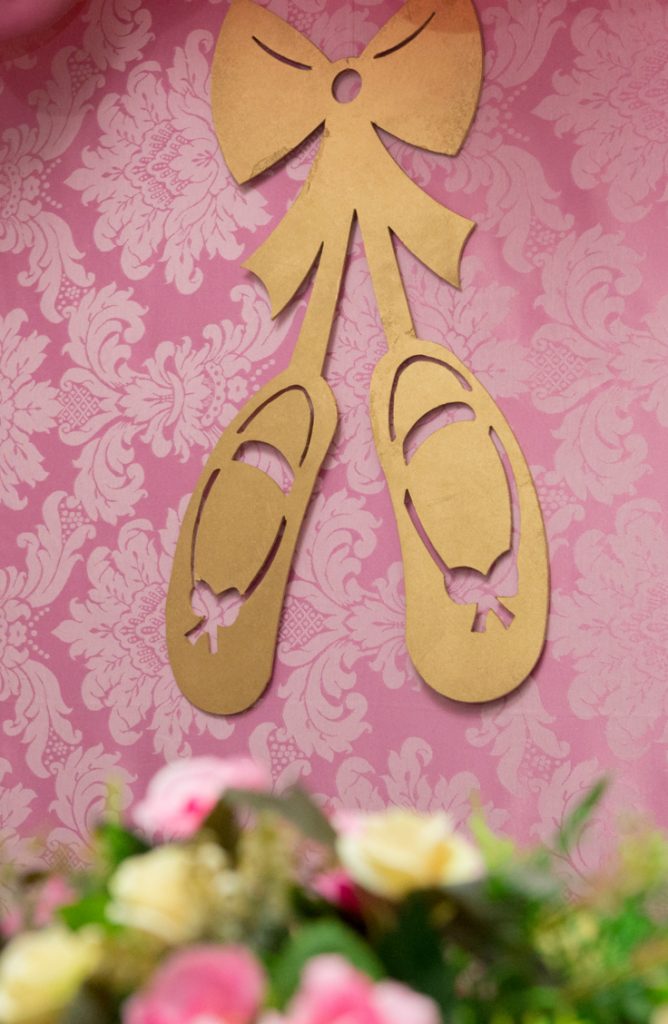 Ballet Party Idea 02: Invitations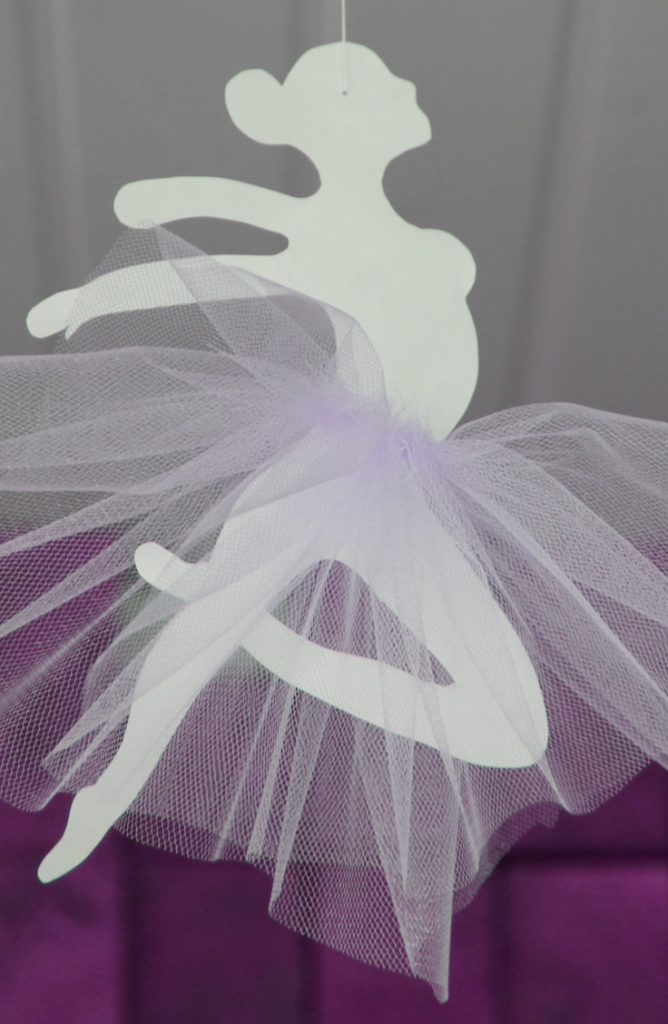 When it comes to invites, this theme has some amazing options! You can absolutely make your own invitations by cutting out ballerinas and attaching tulle for a cute 3D effect. Alternatively, you could print the party details on dainty squares, then attach a bit of tulle for a skirt and maybe a little bling at the waistband. If that's not your style, you can create your own digitally and print them using Minted. Placing a darling ballerina on the front is a lovely way to cue in your attendees.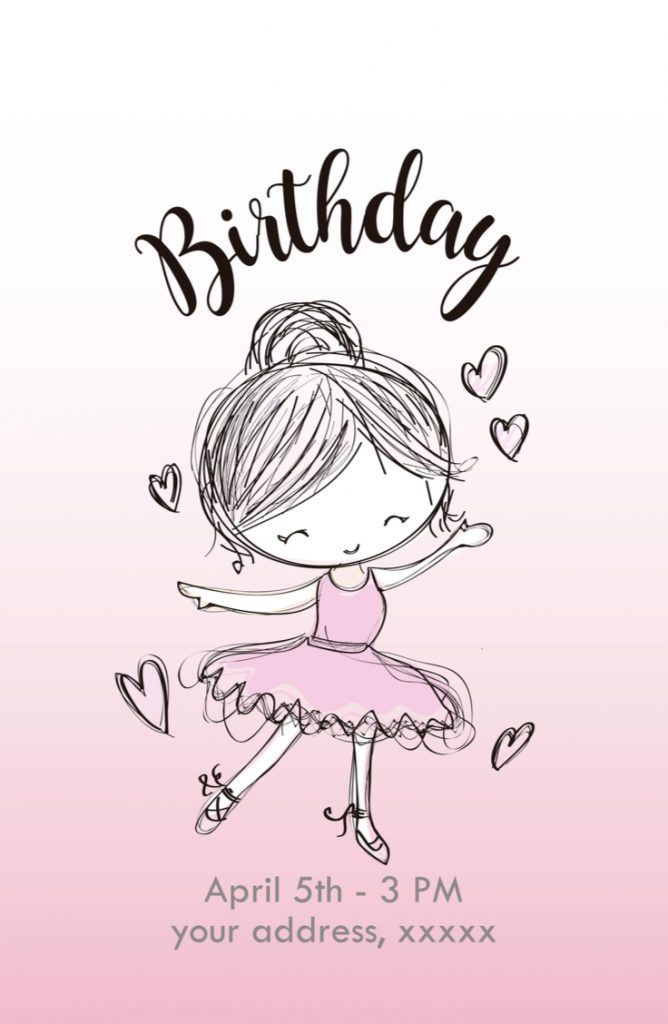 Ballerina Birthday Idea 03: Cake and Food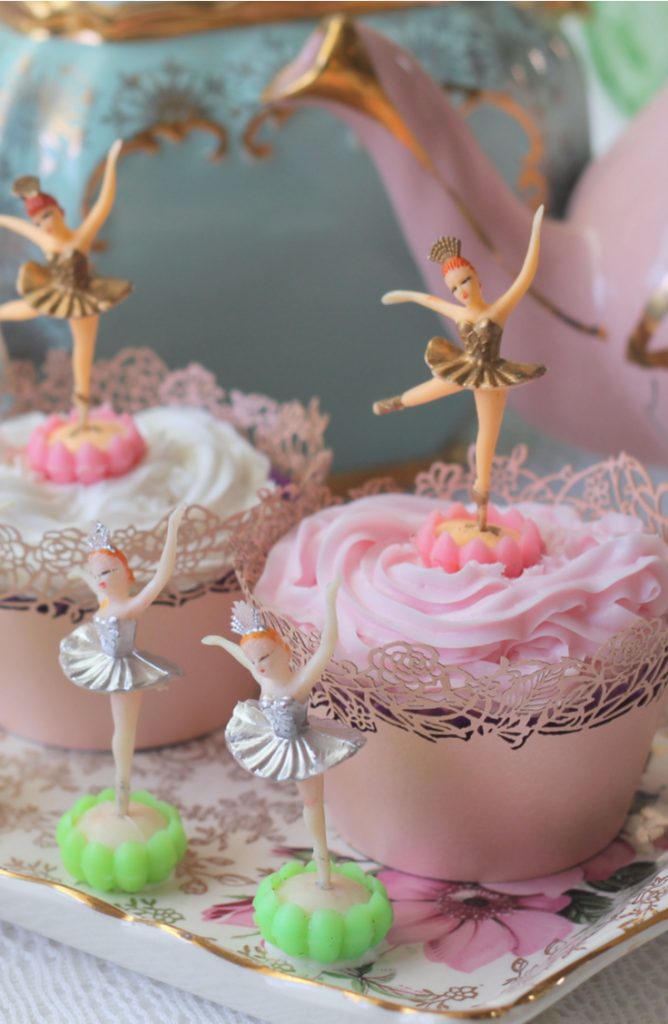 The perfect thing about frosting on cupcakes is how well it resembles ruffles. Add to the imagery with a few gold silhouette ballerina cupcake toppers. These are perfect for a ballerina party!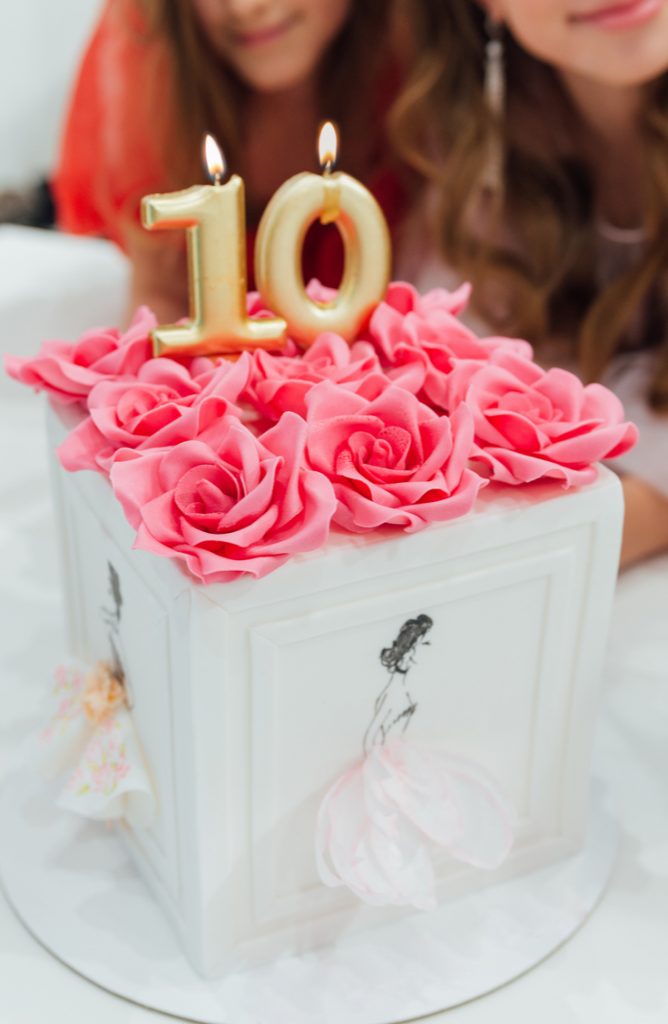 Not surprisingly, there are a lot of cake decoration ideas involving that iconic tutu. This cake idea has a hint of a tutu. With the 3D skirts on each side and the bouquet of edible roses on top, it's sure to make any Prima Ballerina feel like the belle of the ball.
Besides cakes and cupcakes, what ballet-appropriate fare shall attendees expect? Try placing hulled strawberries on a kebab topped with a marshmallow. Then stab that kebab through a white cupcake topper to act as the tulle skirt!
Pink is the new pink, and we need even more of it for our tiny dancers. Pop up a batch of plain popcorn and mix with a pink marshmallow topping. Serve cooled, poised, and pliéd in pink cartons.
Ballerina Birthday Idea 04: Activities and Games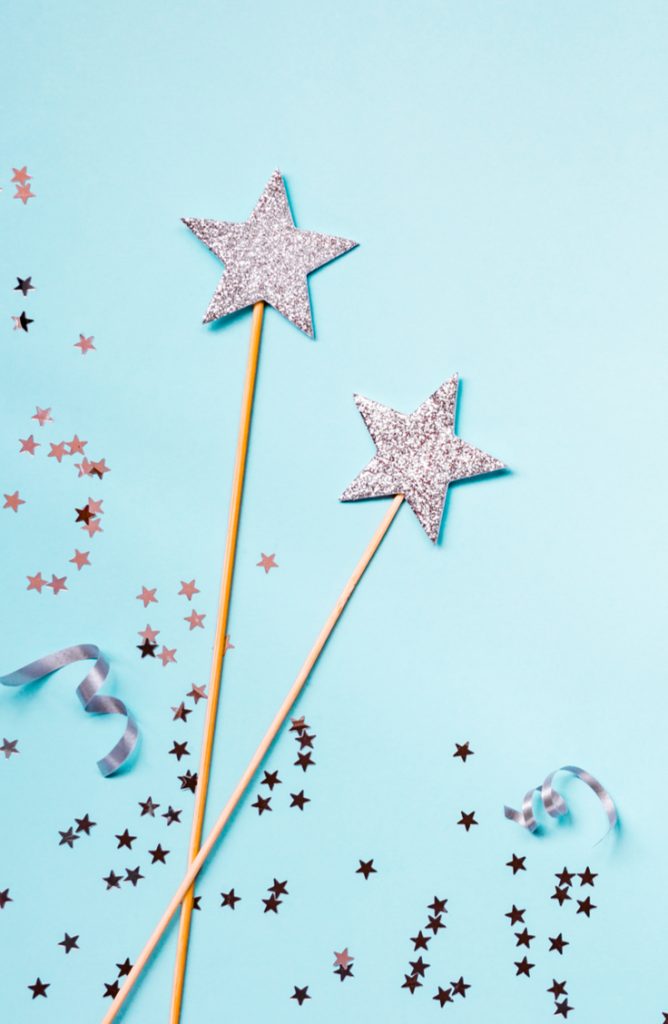 Your little ballerinas will need something to do while they are waiting for their debuts on center stage. Why not have them make tulle wands that work as a craft, a centerpiece, and a favor. Scour Dollar Tree for glitter stars, the hardware store for dowels, and the craft aisles for some ribbon. You're just a few glue gun applications away from happy, wand-wielding fairy ballerinas. Or you can follow this tutorial from Michaels to create tulle-infused headbands with all your tiny ballerinas.
When it comes to games, why not have your tiny dancers put on a ballet of their own? Either put on music and give them time to choreograph their dance or put on a YouTube video that teaches them some basics! It's a great way to get those wiggles out after they've sugared up.
Ballerina Birthday Idea 05: Favors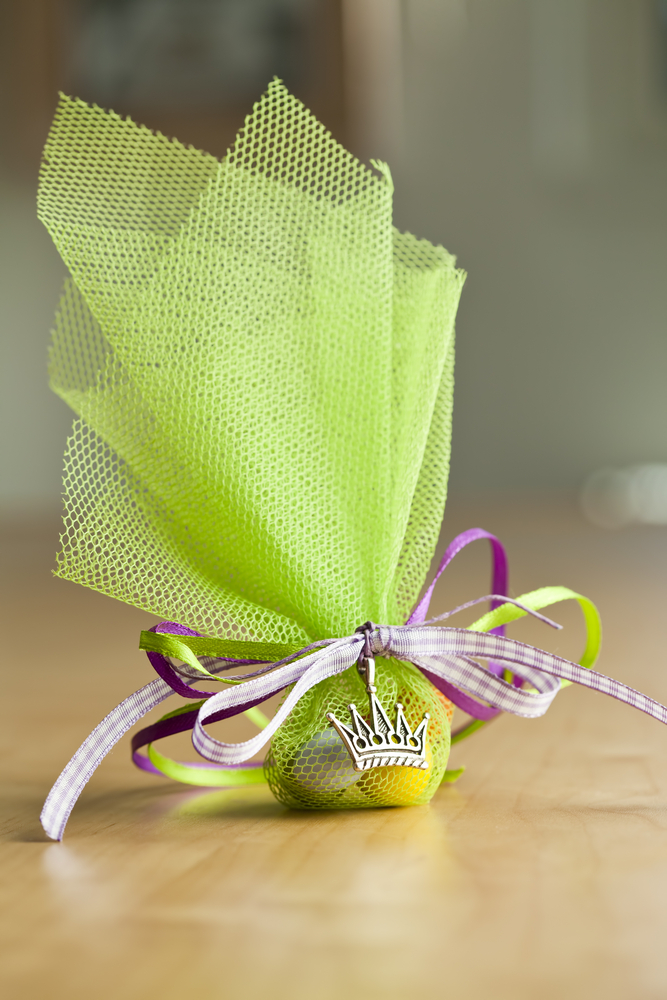 The last refrains of Tchaikovsky die down, the girls finish with attitude, the crowd is on its feet. With a final nod to fluffy pinkness, you reach for the goodie bags. This simple idea uses a piece of organza to hold a treat and is tied with ribbons and a charm. This way your ballerinas have something sweet to remember the event by!
In addition to the goodie bag, why not furnish your guests with a tiara worthy of a star? You can grab a set that is bun-ready here.
Now that you've seen the show, it's time to go and make it your own! I'd love to know which ideas went over the best with your principal dancers in the comments section below. Happy Planning!