When St. Patrick's Day rolls around at our house, we are often visited by the wee folk. They leave footprints in our bathtub, turn our milk green, and hide gold coins in the couch cushions. I love celebrating by making corned beef and cabbage and Irish soda bread, while my kids loves crafts. One of the great things about crafting is that it keeps my kids off screens, gets their imagination active, makes our home festive, and gives them something to remember their childhoods by. So, here are some of our favorite St Patrick's Day craft activities!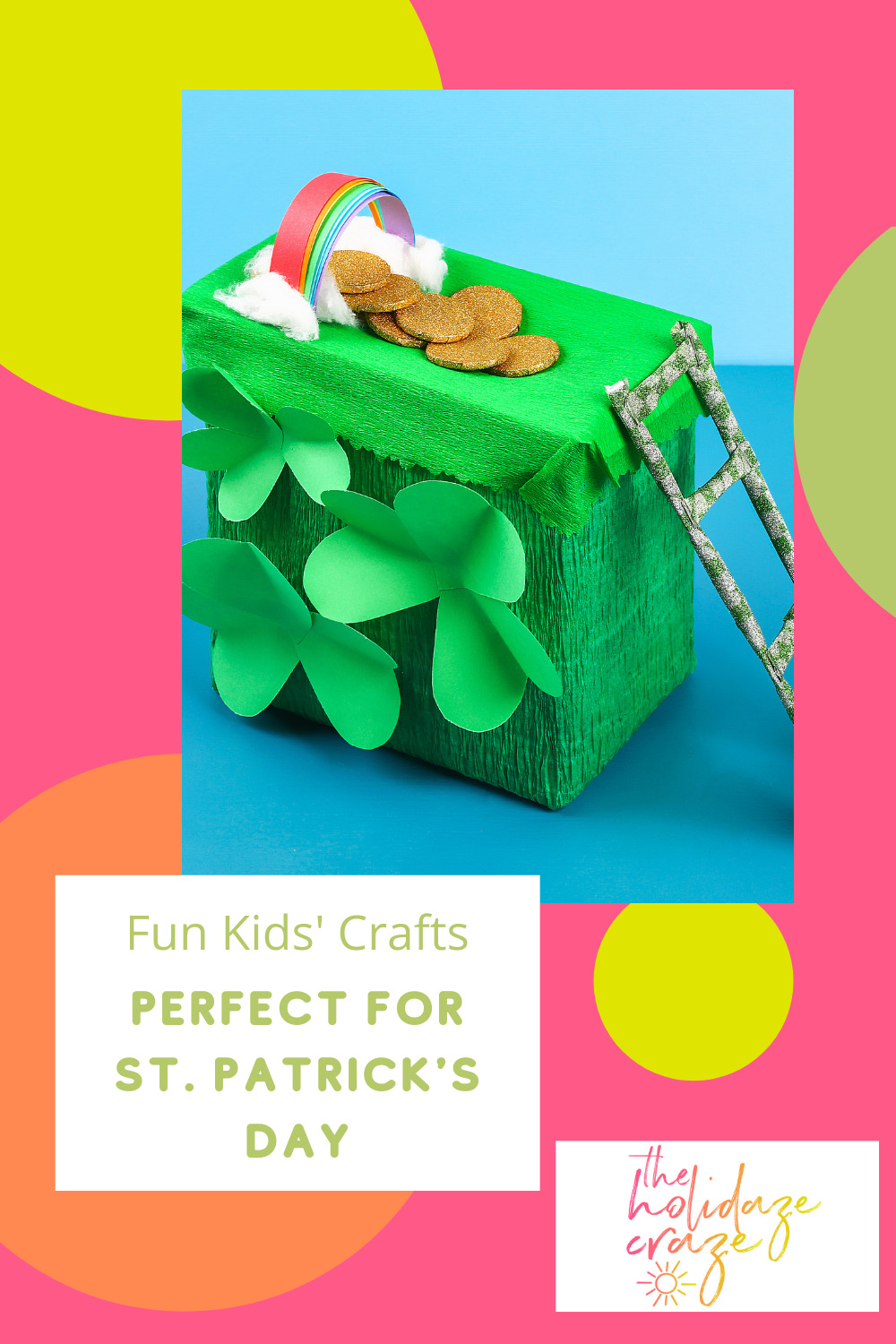 St Patrick's Day Craft Activities
Popsicle Pallet Clovers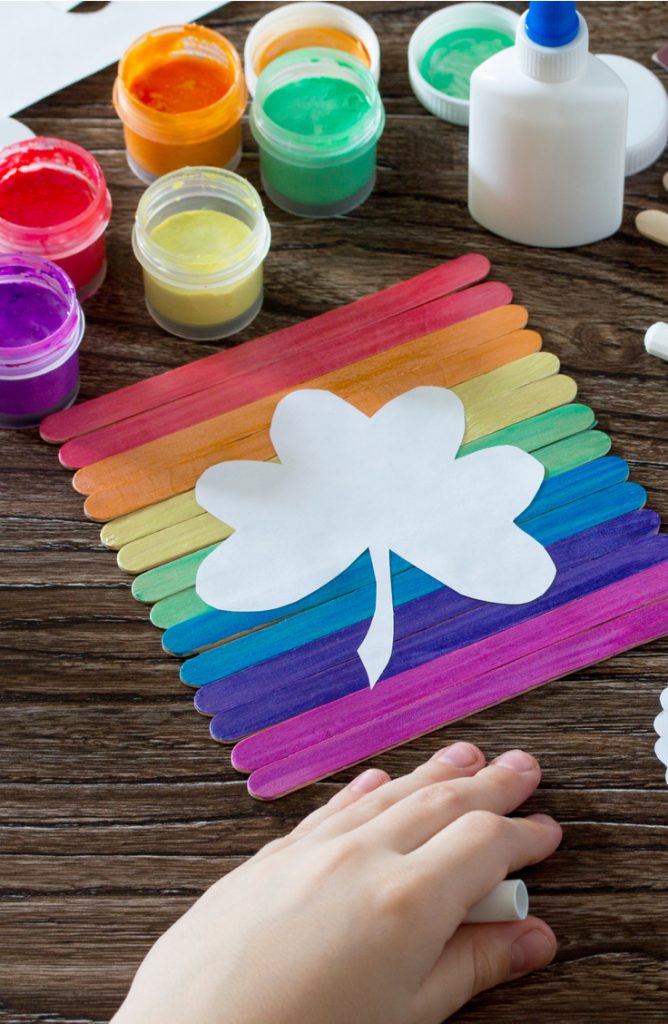 Materials:
How: Start by coloring your popsicle sticks in a rainbow (or whatever color pallet your littles choose). Using a hot glue gun, glue the sticks together into a pallet. After you've got the background done, glue your clover on top of your popsicle sticks and ta-da!
Luck Blocks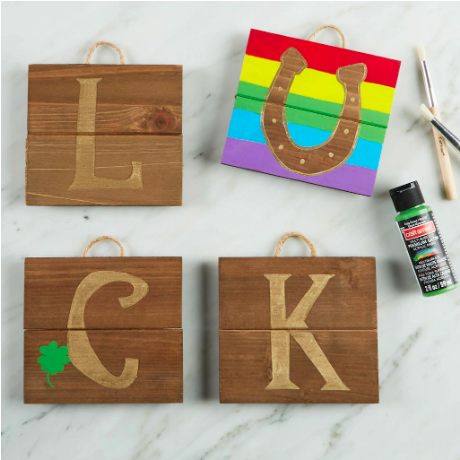 Materials:
Wooden Blocks
Assorted paints
Brushes
How: Start by tracing the letters "L", "C", "K" on the middle of the blocks with a pencil. Second, fill in the letters using the gold paint pen. Next, trace a horseshoe onto the wooden block and add in the dots for the nails. Using your paints, paint a rainbow behind the horse shoe and a small shamrock by the "C". Allow to dry.
St. Patrick's Day Bracelets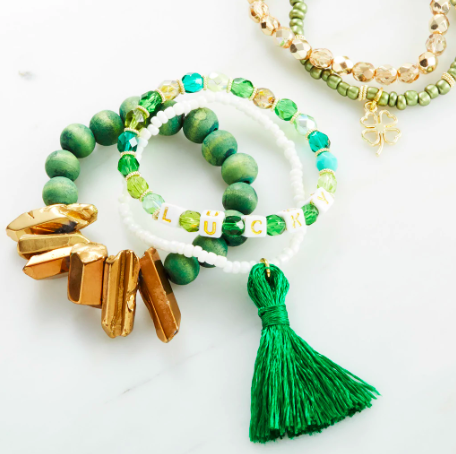 Materials:
How: Start by measuring about 10″ of the Magic Cord for each bracelet. First, to make the tassel take 12″ of floss and wrap it around a gift card or something of similar length. Next, thread a jump ring through the top of the floss and close. Next, tie a small knot around the floss just under the jump ring to create the tassel and cut the ends of the loops around the gift card.
All you need to do to create your bracelets is use a little imagination and a good surgeons knot. To finish, put a dab of glue on the knot and allow to dry. Ta da! You've got some fabulous bracelets to wear and share.
Leprechaun Trap
Materials:
Empty Carton
Cotton Balls
Pennies
Hot glue & gun
How: Start by cutting your carton in half. After you've done that, cover the carton in crepe paper and hot glue. Take your crepe paper and cut an "x" shape into one end, this is the piece that you glue over the open portion of the carton. Allow to dry.
Next, you need to make your rainbow. Start by lining up your rainbow of colors and cutting one 1/2″ strip of each color. Second, staple the ends together and bend to form your rainbow. Third, glue each end on opposing sides of the carton over the "x" and adhere some cotton balls to cover and help stabilize the rainbow.
Lastly, you need to make your ladder. Do this by rolling the washi tape into a straw like shape. Second, create rungs by repeating the action, then gluing them together.
To finish your trap, lay a few pennies close to the "x" but not on top. Then you've just got to lay the ladder at the end and you're done!
Happy St. Patrick's Day! And happy crafting!