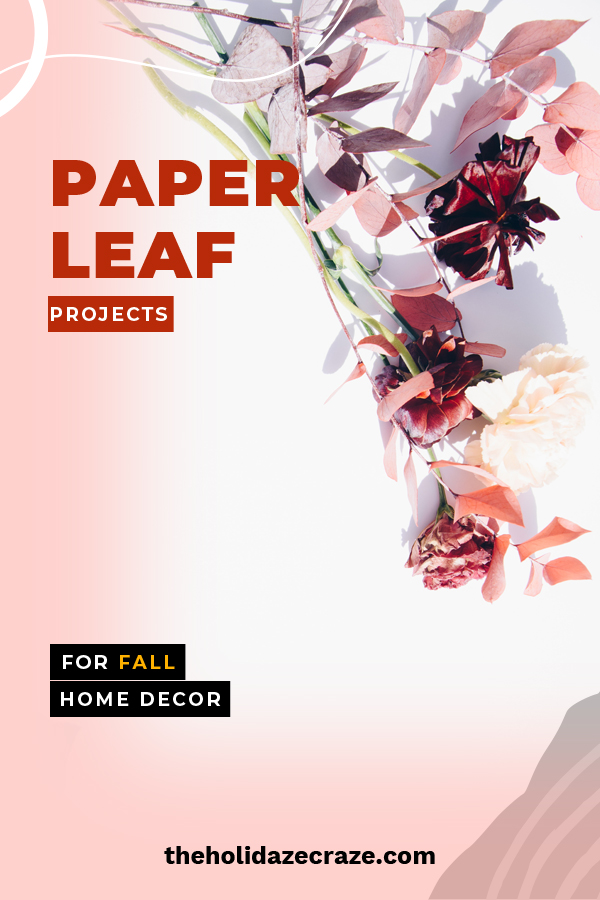 I just love the colors of fall, especially in the vibrant leaves!
Red, yellow, orange, green, magenta: beautiful! I want to take them all home and garnish everything.
I've notice something with that approach, though. Leaves just don't last. You'd think they're dying or something…
Why don't we craft up something with more permanency, besides the fake bunches we can pick up at the store? Why don't we make some paper leaves?
Then you'll be able to assemble a decoration as fabulous as this leaf curtain wall-hanging.
It's paper, hot glue, string, and dye. Settle in for a long day of knotting, or give up and buy it from Etsy.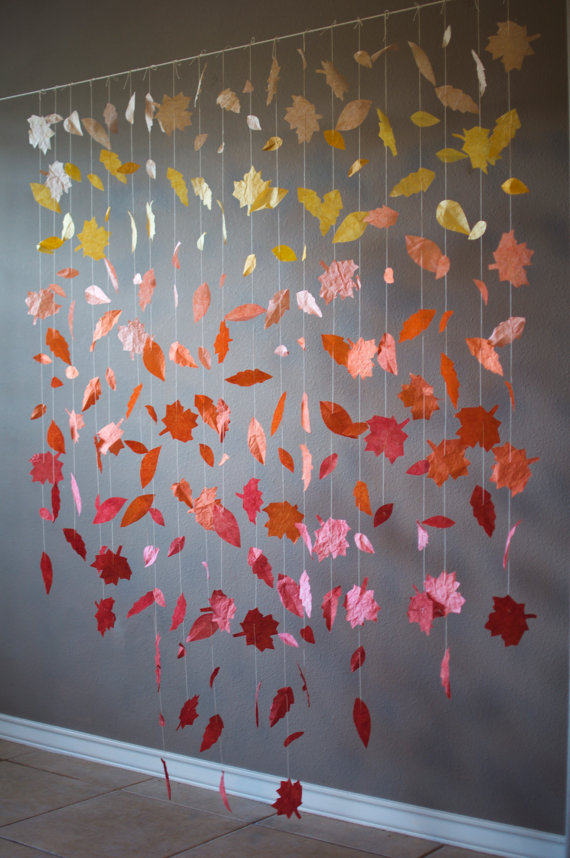 Polka Dot Chair used her Cricut (click here for a special Cricut offer for all THC readers!) to cut her paper leaf shapes from scrapbooking paper. Then, she aged the edges with Vintage Ink.
Next, she arranged them around a paper plate wreath. Since they're paper, everything weighs practically nothing.
Use your leftovers to accent a nearby pumpkin, or "accidentally" allow your kids to scatter them everywhere like a real leaf pile.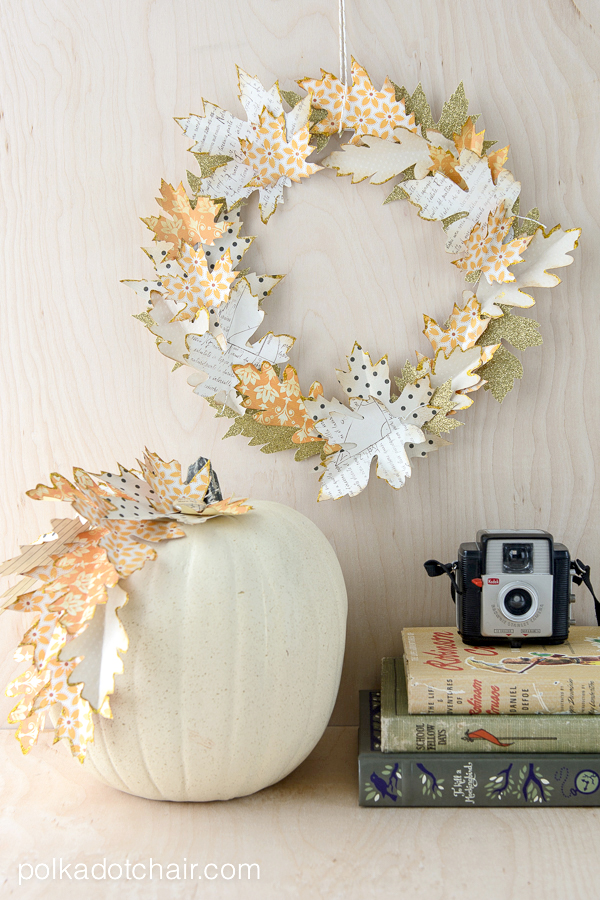 Looking for a good compliment to that Cabernet? We recommend the paper leaf wine charm.
Guests might also consider the monogrammed option, applied artistically with the aid of a glitter pen.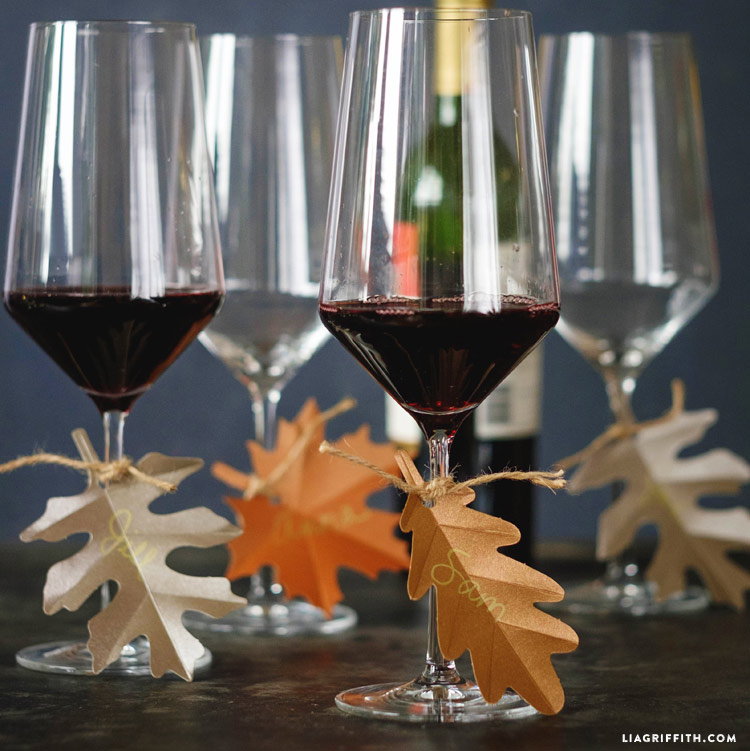 We've probably gotten way ahead of ourselves. You may have come here expecting to find out how to make paper leaves.
I mean, besides using a Cricut, of course.
Visit Happy Clippings for a half-leaf paper template for these, or just cut out your own and fan-fold (accordion fold) the resulting shape. Add a stem and you're done!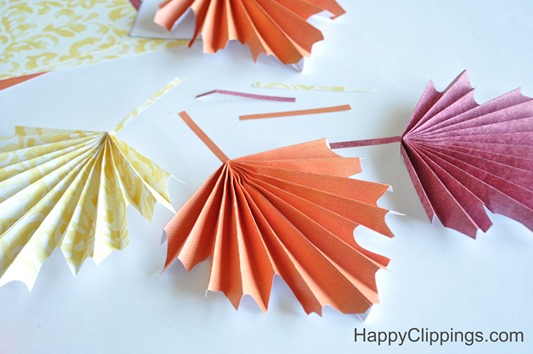 Yes -I know these don't look too autumn-like. That's merely a problem with the background color.
Switch out the green for something burgundy, something borrowed, something blue -oh, wrong event…
Just pick a few fall colors, then utilize your amazing silhouette-cutting skills, plus a little folding. You'll have some unconventional paper leaf wall art everyone will admire.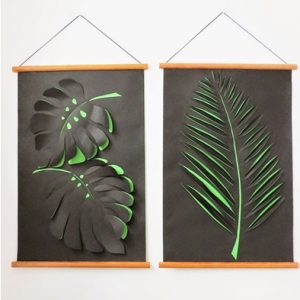 Remember that time we learned how to make fan-folded paper leaves? It was, like, two images ago. Good times.
This final idea is somewhat related to that one, in that you make them exactly the same.
Whoa- wait! Use some white paper this time. THEN, dig out some watercolor paint and let everyone have at them with fall colors.
Once they're dry, hang them in a garland, a curtain, on wine glasses, or wherever.