As a kid, I used to love playing with the mysterious fog created by dry ice. It was like being able to touch a cloud. As an adult, I still love it. It makes fabulous homemade sodas and can take a basic Halloween display from basic to awesome in no time flat! A word of warning, dry ice is literally so cold it will burn you and cause blisters, so you need to treat it with care. NEVER handle it with bare hands, always use gloves or tongs when handling it. It also will cause pressure to build up if it's placed in an enclosed space (like a bottle with the lid on) so always make sure that there is ample ventilation or there will be an explosion. Now that we've got the warnings out of the way, it's time to see these cool dry ice Halloween ideas!
Dry Ice Halloween Ideas
Idea 01: Classic Cauldron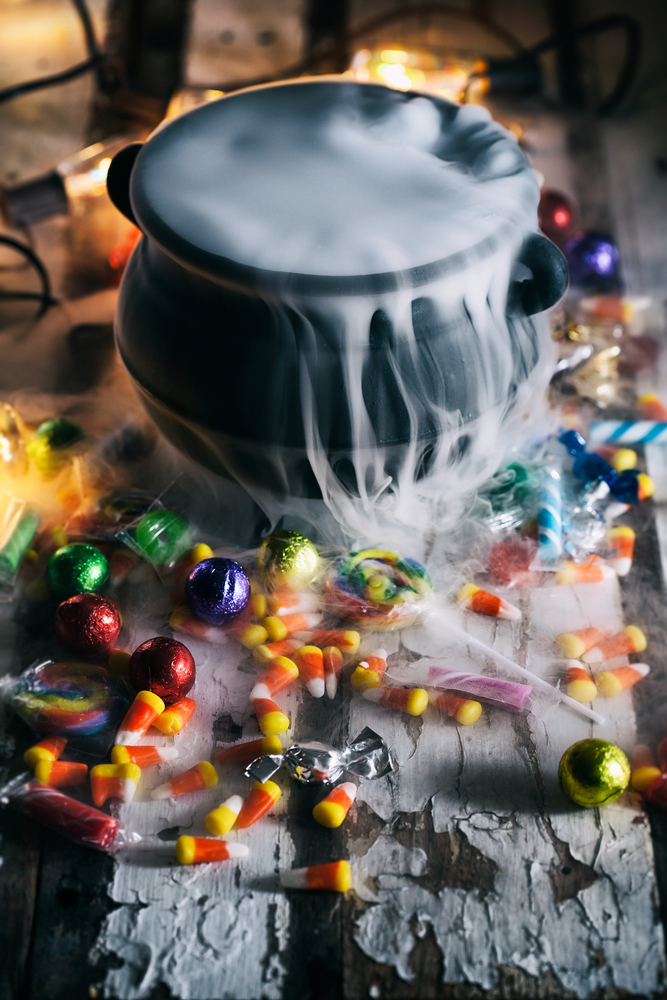 This is a classic for a reason! It's super simple and very effective. Simply grab a cauldron (like this one) and place a few pieces of dry ice in the bottom. Before guests arrive, add a little bit of water onto the dry ice and watch the magic unfold!
Idea 02: Creepy Jack-O-Lanterns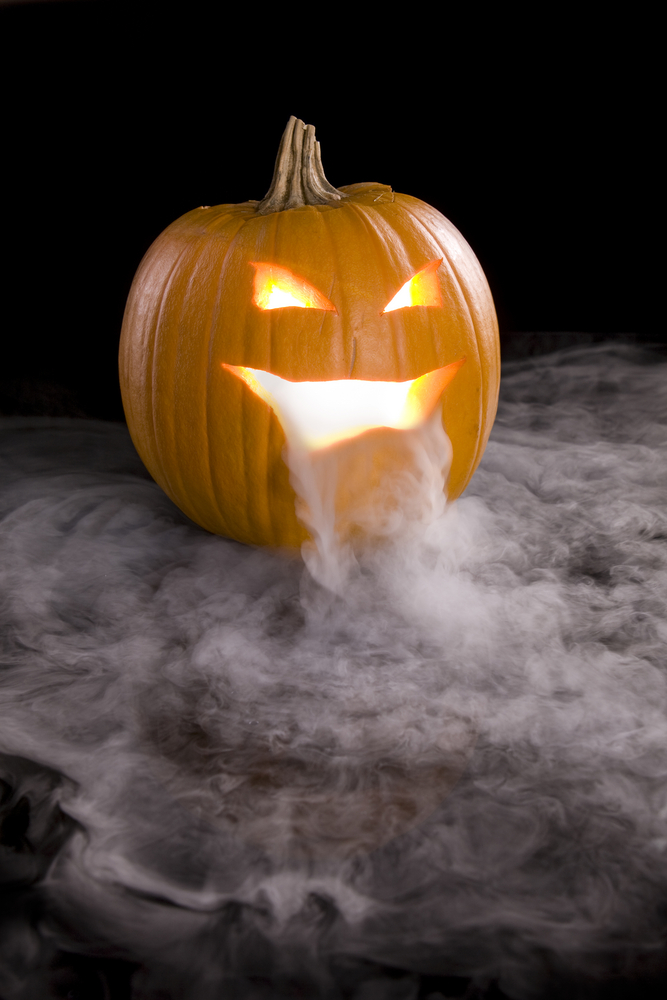 This one is also super easy to execute and it's a great way to take your carved pumpkins from basic to fabulous. Start by carving your pumpkins and adding a flameless light (like this one) to the inside. When you're ready for the magic to start, place a few pieces of ice inside a small cup and add a little water. Then place the container inside the Jack-o-Lantern and let the dry ice do its thing!
Idea 03: Mysteriously Smoking Drinks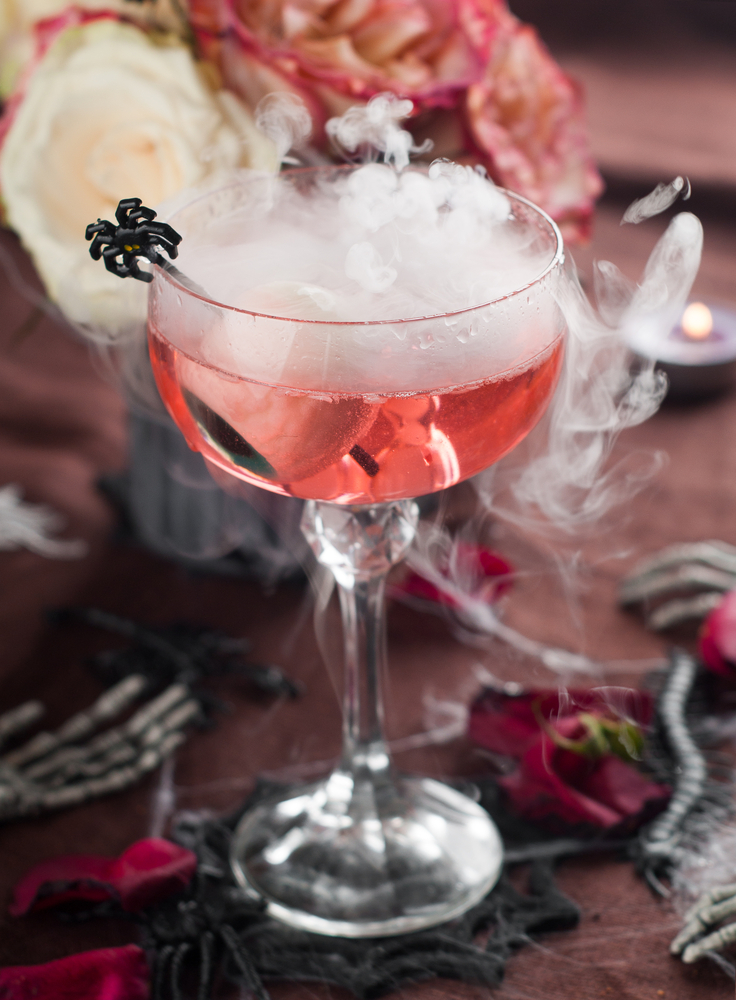 Whether you're making your own brew or simply want to add a little festivity to your regular cocktails, this is a great idea! If you're making your own drink, like rootbeer, then you'll have the smoky vapor in spades. If you're making cocktails and you want to add a little something extra, then try dropping a small piece into the drinks. Just make sure to give your guests a straw so that they don't accidentally consume any!
Idea 04: Dry Ice Bubbles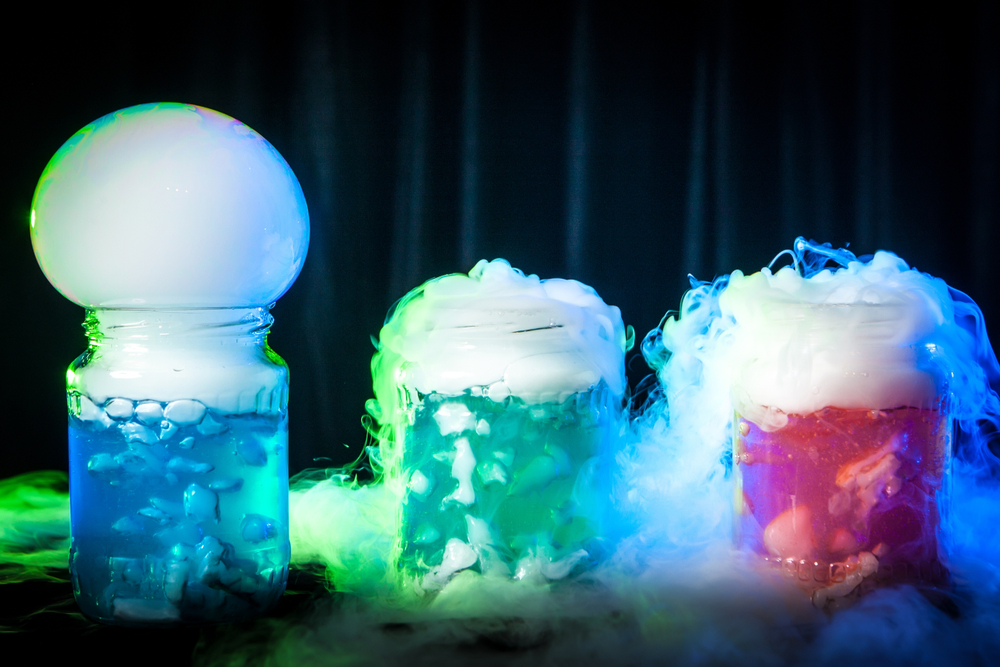 If you want to add a little trick to your party, then you should definitely try making dry ice bubbles! It requires a little bit of preparation and work, but you get the maximum effect. If you want to try it out, follow the tutorial here. Children and adults alike will be mystified and thrilled by the results!
Idea 05: Ambiance And Atmosphere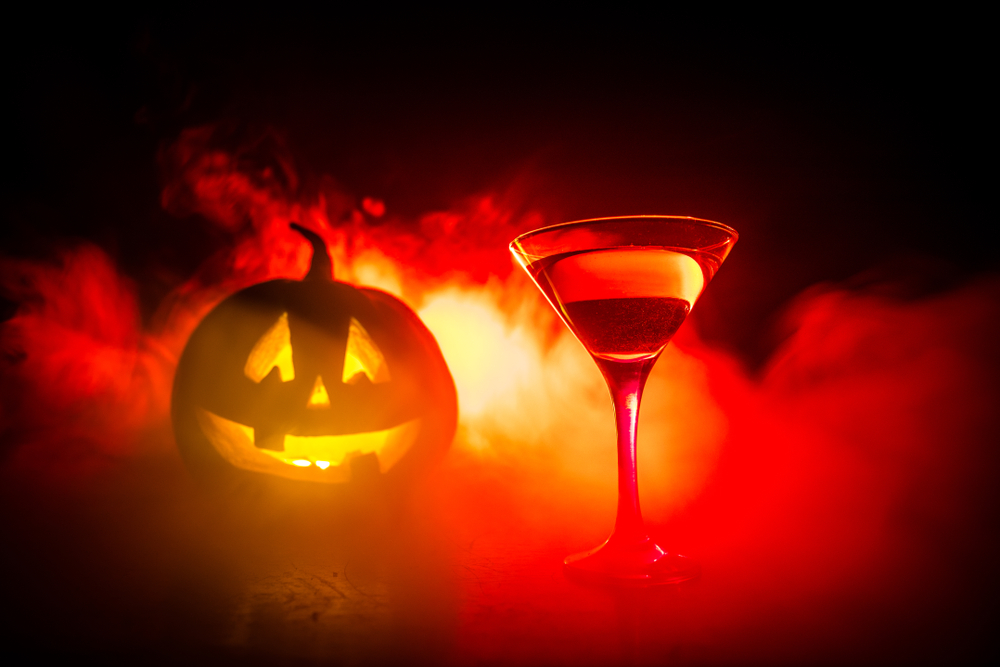 If you want to add a little ambiance and atmosphere to your party, don't be afraid to enlist some dry ice! The great part about dry ice versus a fog machine is that it doesn't smell and won't bother guests with lung conditions. Simply place a few shallow bowls with dry ice and a little water around your room, preferably by some spooky Halloween lights, and you're in business!