Are you ready to wreath it up? Of course you are; it's Christmas! Holiday wreaths are a must have classic Christmas decoration! Ooh -wait. Did you check the bank account lately? That last gift-shopping trip cleaned things out a bit more than you'd like, didn't it? Well, don't stress. I am here to give you several ideas of door-hangings any poor crafter can throw together. Check out my list of DIY holiday wreaths!
DIY Holiday Wreaths
-Like this burlap one here. This may strike you as complicated, but it's not.
First, the wreath frame is a pool noodle. Didn't you buy a few of those on closeout in September? If not, find one at the Dollar Store.
Next, you need some burlap ribbon, and Christmaslike accents. They're all held on with pins and twine ties.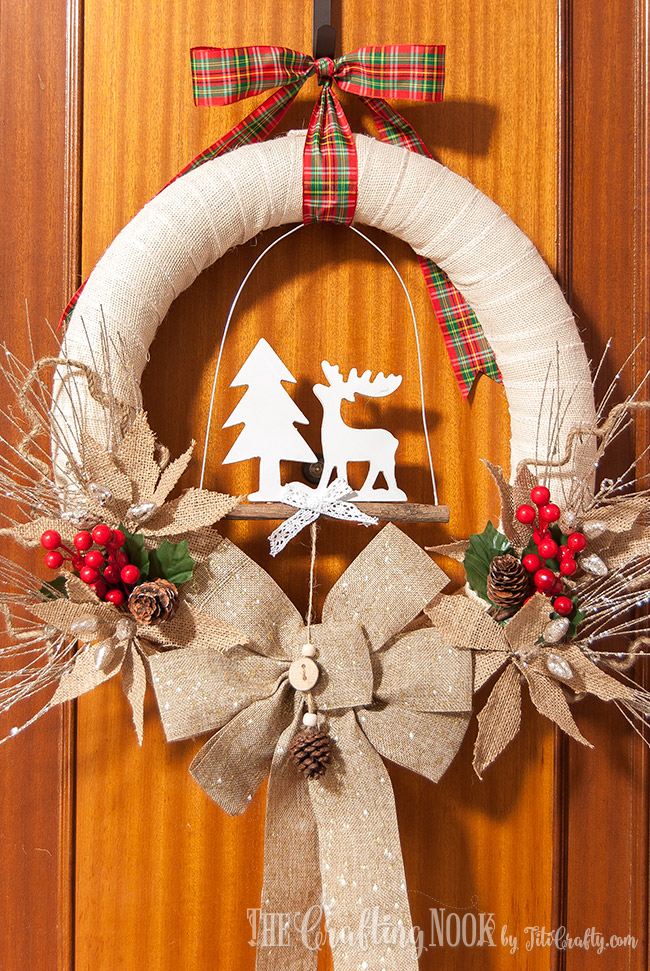 DIY Holiday Wreaths
Check out this poinsettia wreath. Hey -it's round, and it hangs on a door.
It's also fabulous. Trendy Tree started with a 10″ pencil wreath, then twisted green mesh and red poly burlap around it.
Those gold stamen in the middle are pencil ball ties.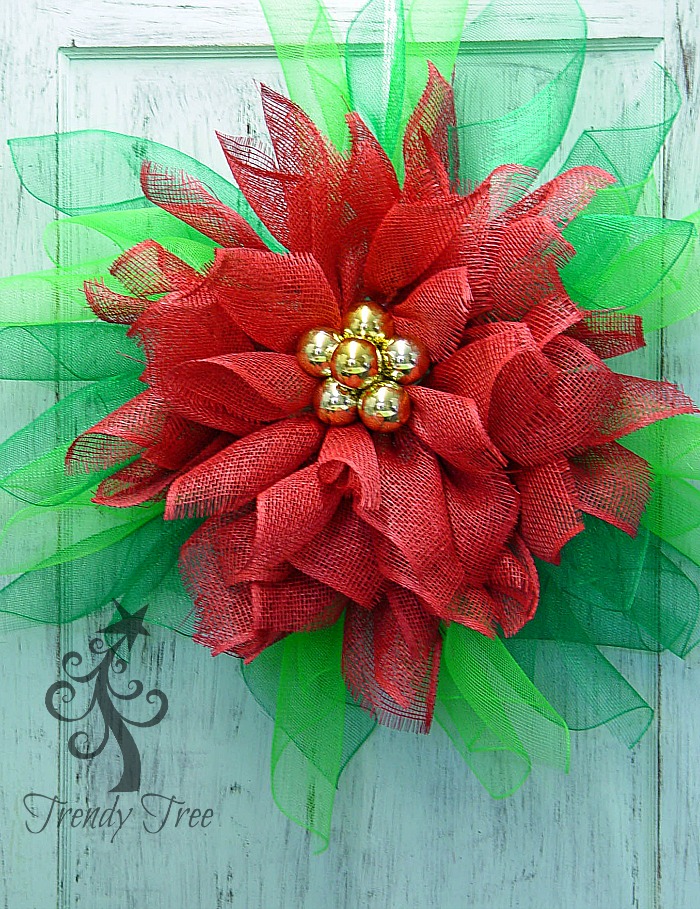 DIY Holiday Wreaths
This is a tough call to make, but I think these snowmen are my favorite of all the holiday wreaths.
They're white pom poms tied together, then scarved with crocheted yarn. The "wreath form" is an embroidery loop.
Genius, right?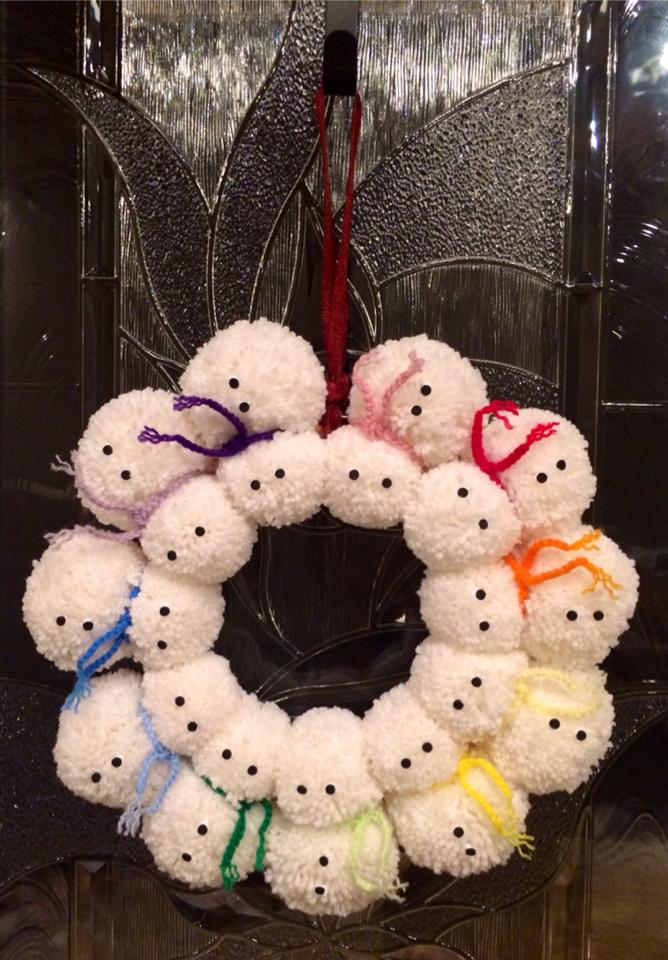 DIY Holiday Wreaths
I've got a solely-repurposed idea for you with this one.
This door-hanging owes its makeup to Mason jar lids, ball ornaments, twine, a random pine branch, and a glue gun.
If you don't know by now, I am hot glue's #1 fan. Hot glue guns are an essential tool for making your holiday wreaths!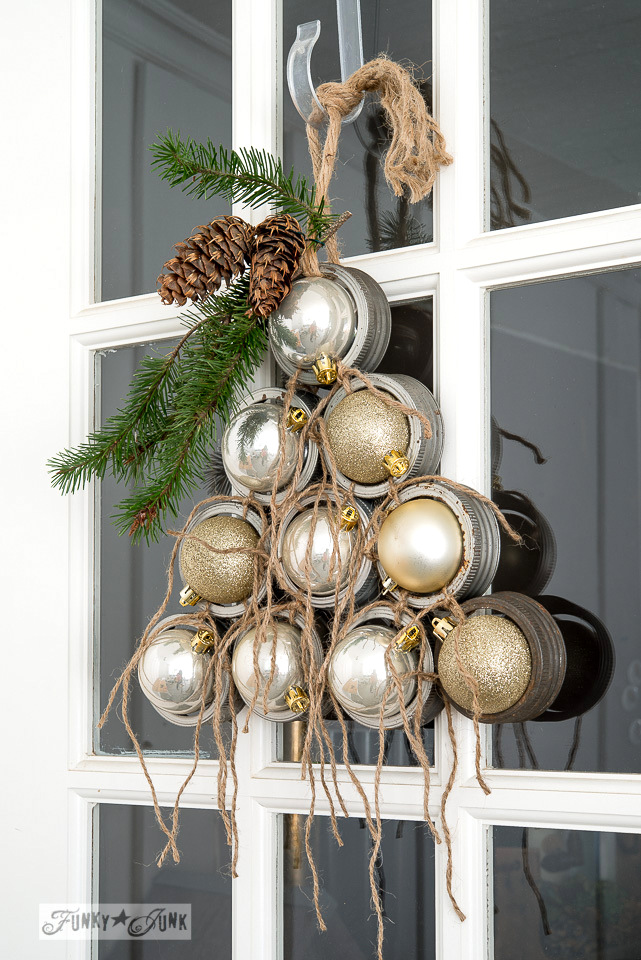 DIY Holiday Wreaths
Speaking of my hero, hot glue, consider this snowflake wreath.
It's a bunch of plastic dollar store flakes pasted together in a round shape.
Hang it from a pretty ribbon, and no one will think twice about it. This is one of the holiday wreaths that looks like it's worth a lot more than it really is.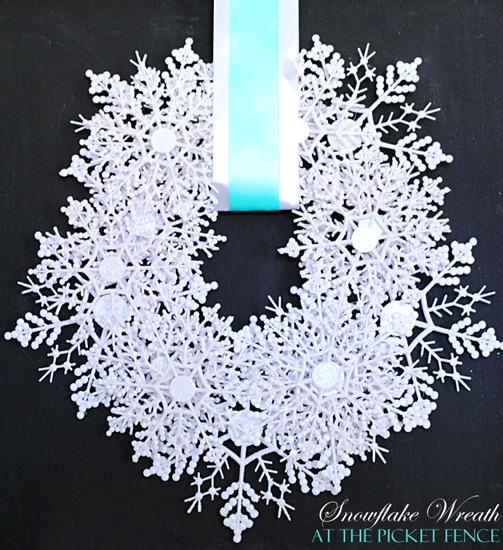 DIY Holiday Wreaths
You've already built a snowman, glued a few frozen fractals all around -what next?
How about tickling the fancy of an Elsa fan by whipping up a Frozen Tutu wreath? If you've got a fan, you've probably got the tulle for it.
Tie that blue and white fluff around a styrofoam frame, then accent with blue baubles and white and blue snowflakes.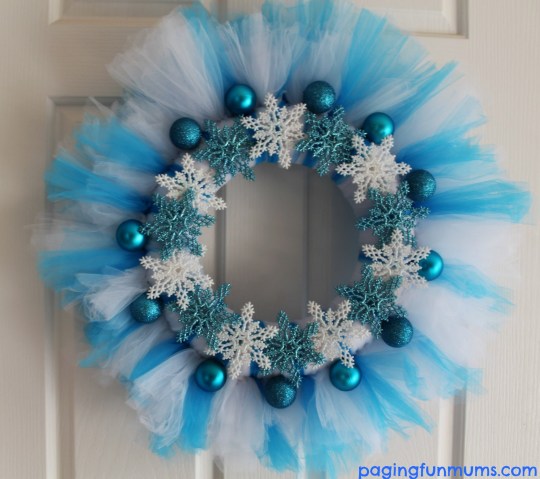 DIY Holiday Wreaths
I like to mix things up a tad when it comes to wreaths, which is why we've got a poinsettia and snowmen hanging out with us today.
I think they'd like this twine-wrapped star to join them in their non-traditional festivities.
Good ole Lowe's suggests wood-gluing 10 shims together in a star shape, then literally wrapping twine round and round your frame. Hot glue will be your friend, to hold down any loose ends.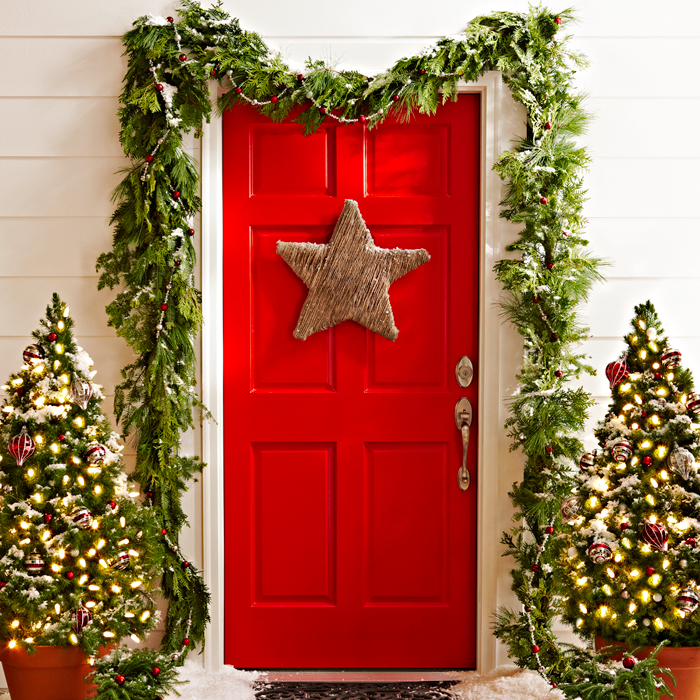 DIY Holiday Wreaths
If you're really pinching pennies, the gift boxes on this wreath could all be handmade. Otherwise, purchase some foil ones in varying sizes.
You'll also need a metal wreath frame, a ribbon for the end, and lots of hot glue.
It's just for you!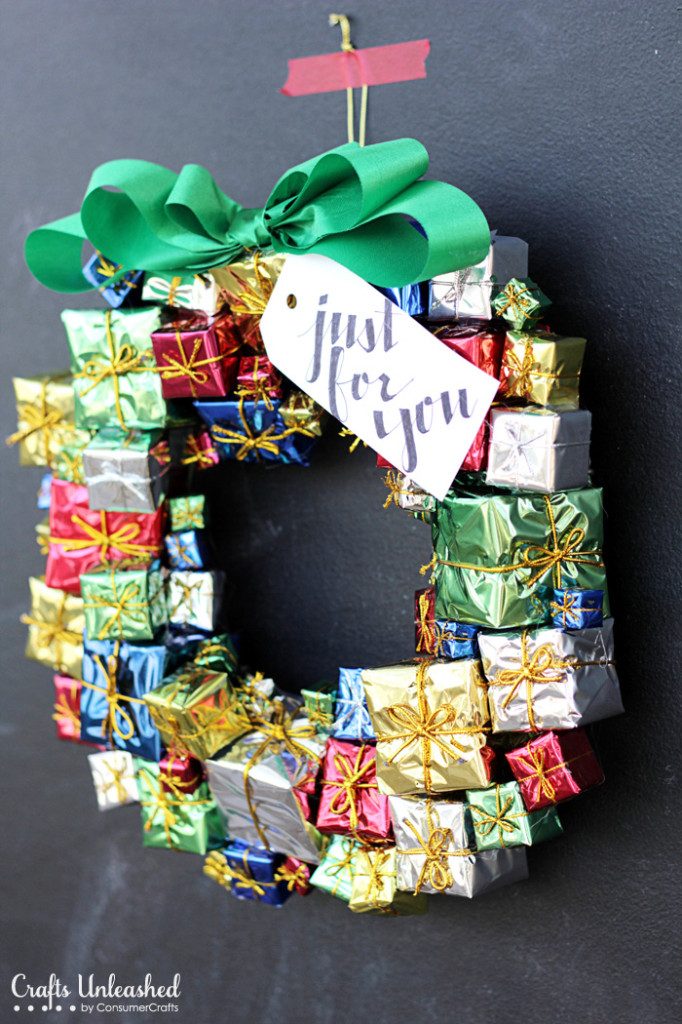 DIY Holiday Wreaths
For another idea outside the box, how about… a box?
I think I'll call it a rectangle, thank you very much. It's made from a homemade picture frame, you know.
Next, fake pine garland is stapled to the wood. Pinecones, ribbon, and JOY soon follow.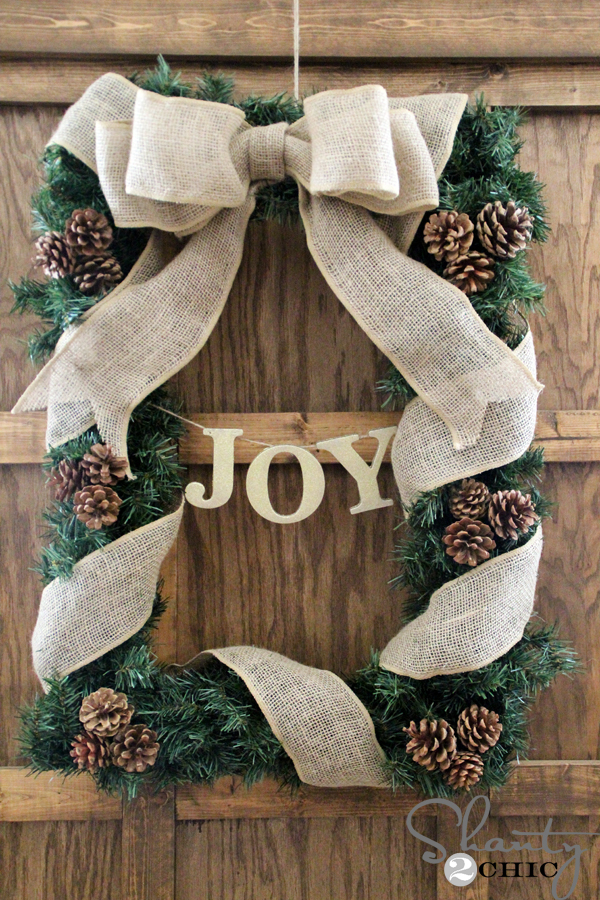 DIY Holiday Wreaths
My favorite traditional wreath is this olive leaf one, so I saved it till last.
Shades of Blue Interiors says she just floral-wired olive branches together, then hung some bells from the middle.
You know you've been looking for a use for those olive branches you have laying around.