Finally: an idea I can get completely behind!
Sure, sure -I've had fun looking up porches and pumpkins and birthdays. Really, though, I've just been waiting for someone to say, "Hey! I've got a cheap way of doing that!"
This means that I've looked up these ideas for selfish reasons, but I'm willing to share!
Like, with these tissue paper ball things.
If you've been to any event in the past five years, you've probably seen these Dr. Suess-like orbs chilling from a garland, wall, or tabletop basket.
And now, thanks to Thoughtfully Simple, you are going to make your own.
Change up the color to match whatever event you need them for. Yes, tissue paper comes in any color and many patterns.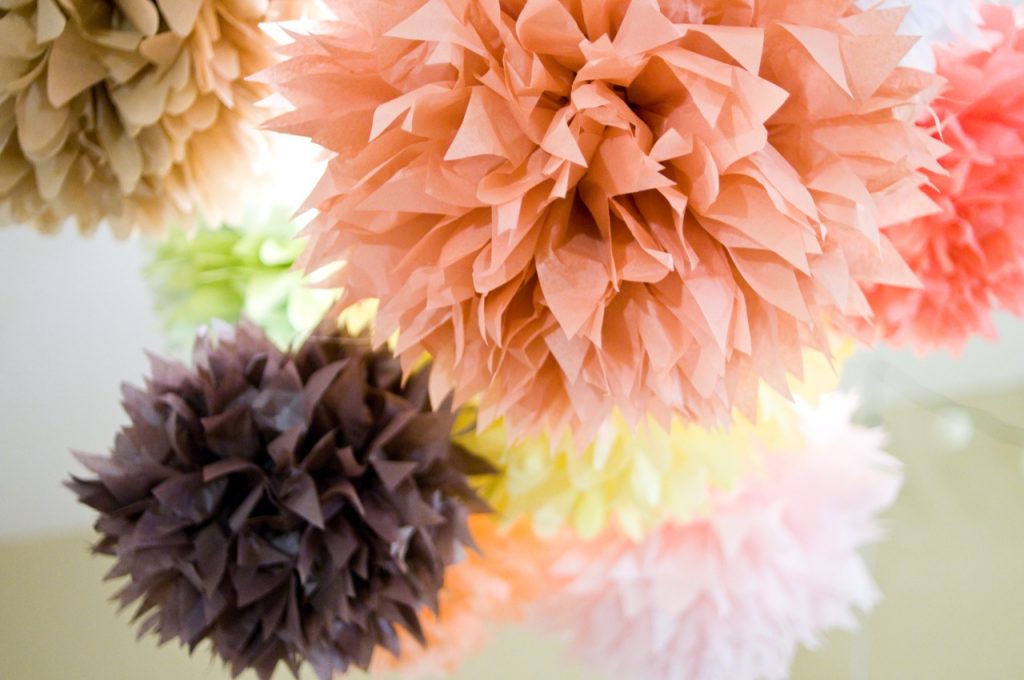 You've got the same color deal with these painted votive candle holders.
Better Homes and Gardens chose summer shades of yellow, red, orange, and magenta; but you can get transparent paint in black, purple, silver, or sparkly turquoise (I hope).
Make some holders for every holiday; candles are a universal decoration.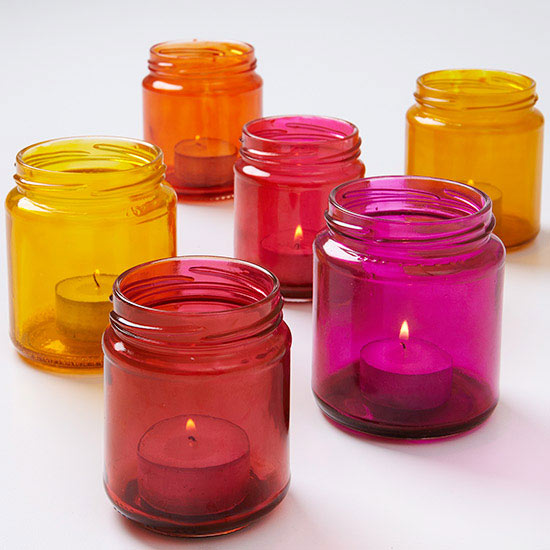 What about a nice backdrop for your table, wall, or porch?
Would you believe this was done with plastic tablecloths?
Utilizing state-of-the-art staples and scissors, Smart Party Planning stapled, cut, and knotted a neat backdrop in minutes.
Don't like pink, pink, and pink? I'm with you there. Go get three tablecloths in the shades you want.
Looking for an eclectic light fixture that everyone won't recognize from IKEA?
Make your own.
This chandelier is icicle lights, lace ribbon, a HULA HOOP, and hot glue.
Sarah with an H says she wrapped the lights on the hoop, then twisted her ribbon round to cover the bright striped colors. After securing the lace with glue, she ran some strands of it to the middle for a more decorative way of hanging the whole thing.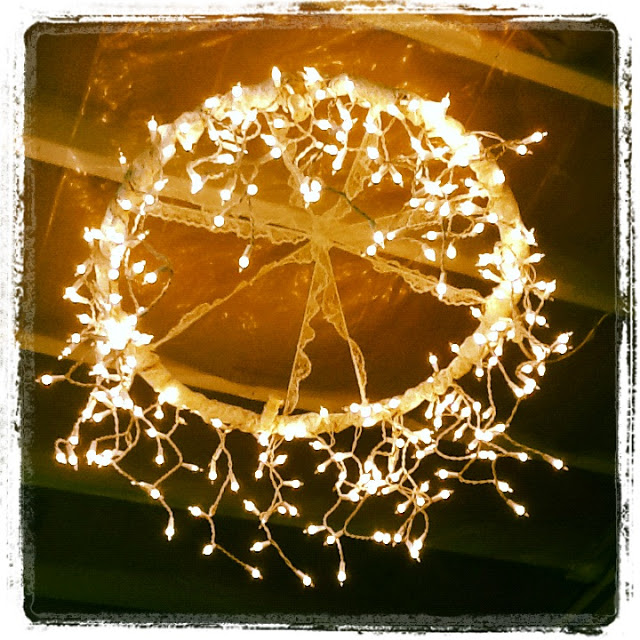 Do you need a cute invitation idea or table accent?
I love this idea because I have kids, and they are always picking up these free paint sample cards when we go to the hardware store.
Inevitably, I find them behind some shelf or crumpled up and thrown at a brother.
Now I know that I can attach a popsicle stick, round the end, and reuse them for a cute summer craft.
Of course, if these don't tickle your fancy, check out these Carving Party Holiday Party Invitations
from: Minted. Minted has many great options!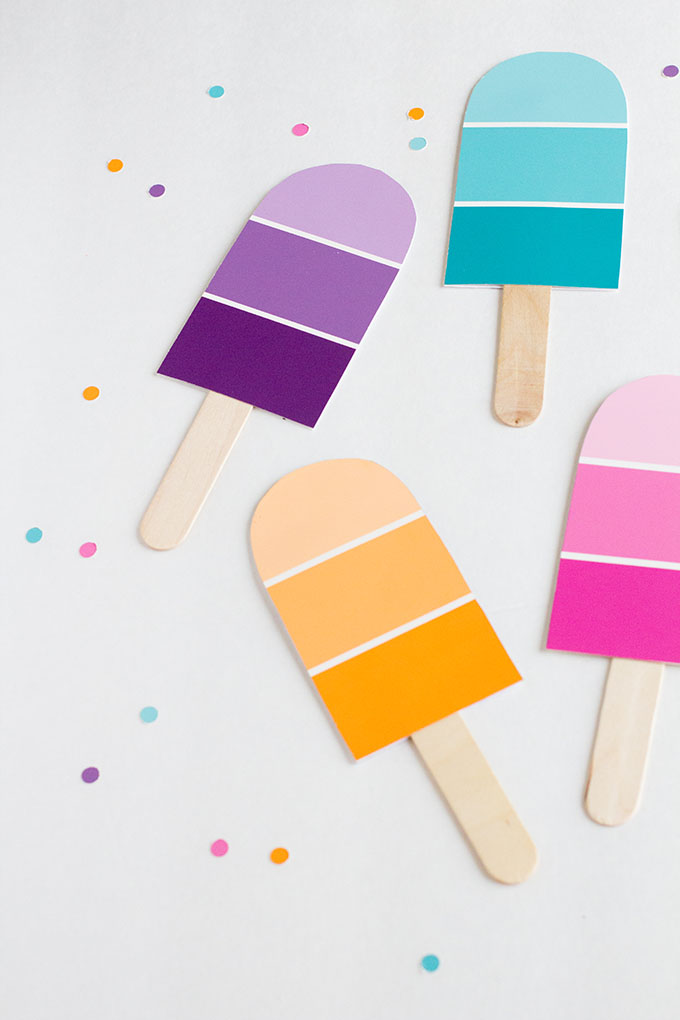 You may find these Mason jar watermelon drinks to be a bit of a stretch for a fall or winter party, but I just had to include them.
I like the clever look of the green string and seeded sides so much, my guests just might be drinking from them for Christmas. They'll scratch their heads, but I know they'll secretly wish they had thought to make them.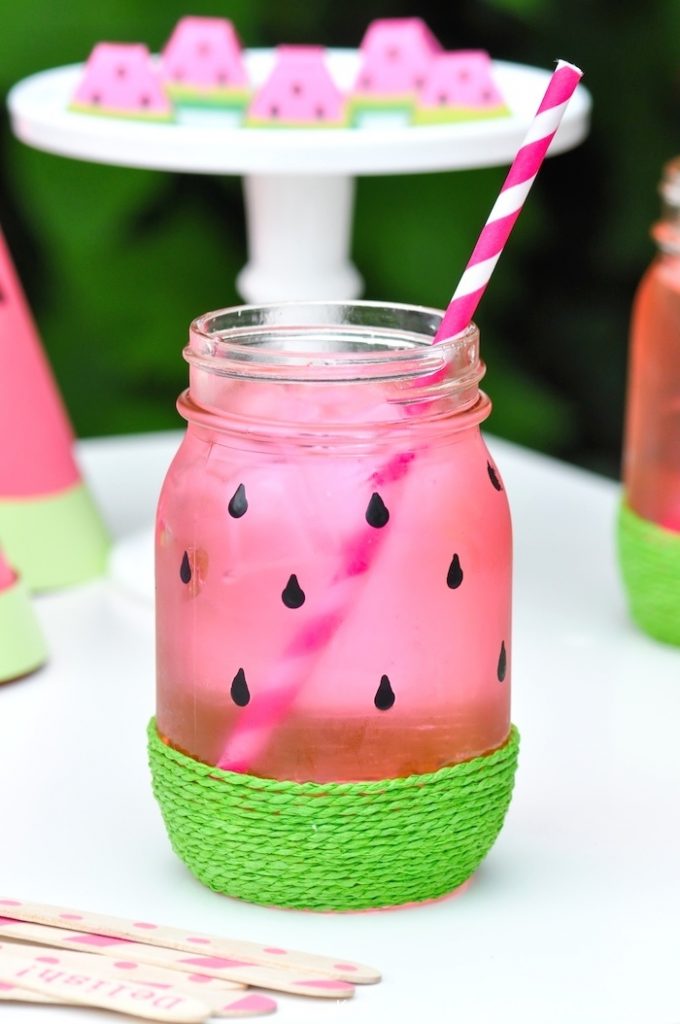 You're probably way more prepared than I am, in that you own a tiered dessert display.
Kudos to you, you smart person.
For those a bit more like me (lazy and cheap), I give you: the plastic cup and paper plate cake stand of science! Er, of parties!
Held together by the magic of glue; just be sure you don't pile triple-layer cheesecakes on the edges.
Can't find the same color shade of cups and plates? Dude, Amazon. All right -spray paint works too.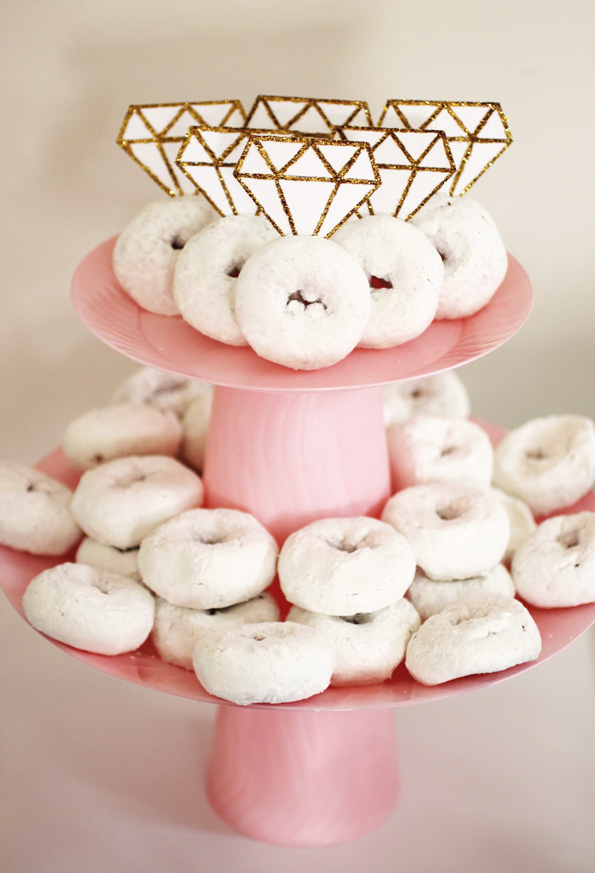 You're going to have some leftover cups from making a cake stand.
Save those for guests, and instead coat some small, paper ones in patterned paper for a simple light garland.
Seriously. This is a string of lights and paper cups with paper glued on the outsides.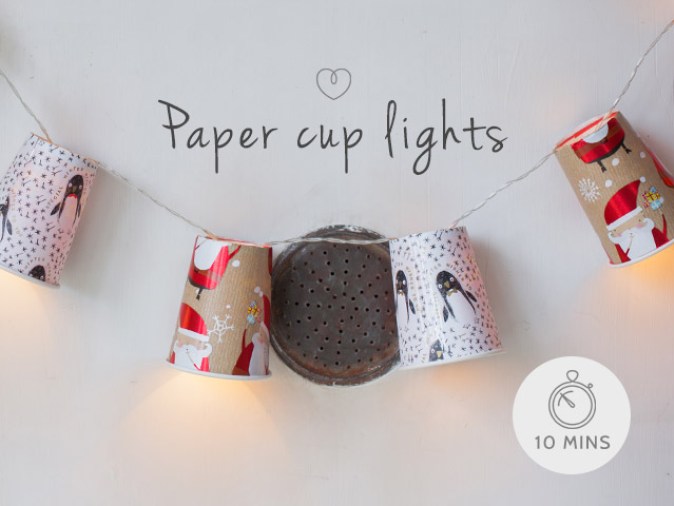 You can never go wrong with balloons. But, how about an idea besides clumping them at the ends of light fixtures like deadweights?
Honey and Fitz used a bubble-like display for theirs, and the effect is certainly different. In a good way.
It's a great way to excuse your inability to blow up uniform balloons, it keeps them away from the reach of small children, and it looks intentionally artsy.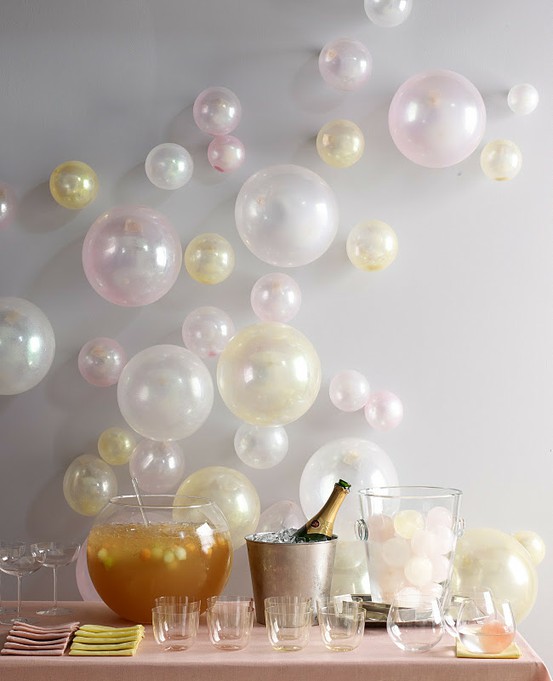 Let's talk some more about garlands. Everyone is throwing them together, and tying up random walls in mishmash patterns of frilliness.
Like, this tassel garland. I've seen them, you've seen them.
Now, we're going to make them. And guess what?! They are simply a matter of tying tissue paper over a cord or rope after you've fringed them.
You might want to plan on having a glue gun so they don't slide around, but you should have a glue gun if you're not serious about crafting anyway.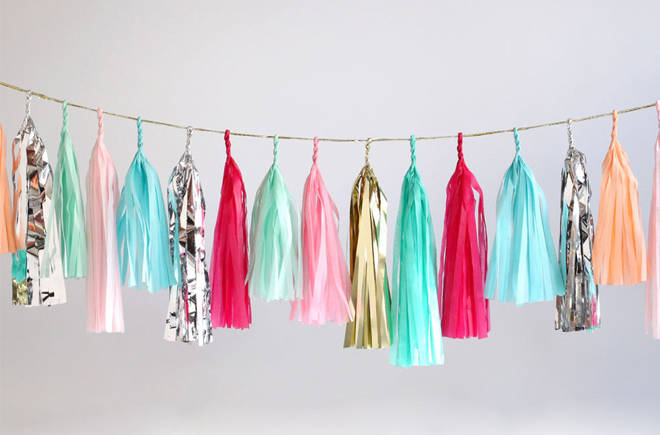 Speaking of hangy-type things, why limit yourself to tassels?
Think geometrically with various triangles on a length of string, like this option from A Pop of Confetti.
Pick the colors and patterns you like, and even the shapes. Go crazy.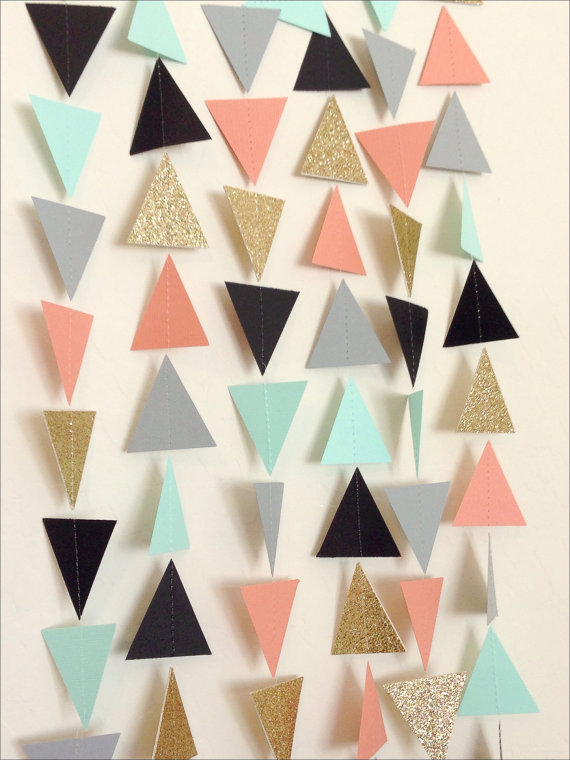 I'll admit it: I love a good light idea. I also go for something out of the norm; something everyone else doesn't already have because we shop the same stores.
And I'm pretty sure I can fold paper. As such, I'm a fan of these paper cube string lights.
They're like a mini paper lantern display, for any small decorating space.