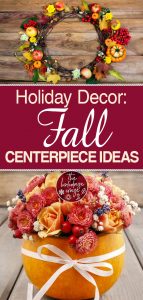 It's official. Fall is on it's way and it's coming quickly. It was 57 degrees this morning when I woke up, and there was that definite crispness of autumn in the air. To help you prepare for the season, here are some fabulous fall centerpiece ideas.
Idea #1: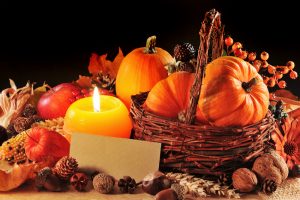 This particular idea can be as simple as pulling a few darling little pumpkins and artistically arranging them in a baskets with other fall items. You could include this beautiful bird cage and fill it with these darling faux green pumpkins for a fall centerpiece that will last. Using faux materials for your fall centerpiece ideas is a great idea, because you can reuse them over and over again and they'll never wither or wilt!
Idea #2: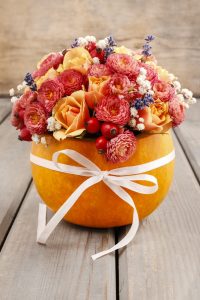 Taking the pumpkin idea down another lane, try using a hollowed out pumpkin as a vase. The great thing about this is that it's a lovely transition piece for that time between summer and fall. The flowers you use can add a hint of summer days while the pumpkin adds a dash of autumn. This is on of the fall centerpiece ideas that you can use between seasons. If you're lucky, you may even be able to find a faux hollowed pumpkin meaning you could use this centerpiece year round.
Idea #3: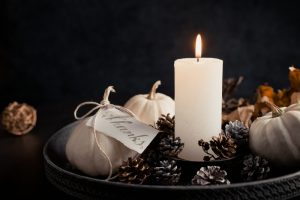 If you're looking for something more neutral, try this.  Painting some of your little pumpkins white or grey, and tossing in a few frosted pine cones is a quick and easy way to create a versatile centerpiece. These Hurricane Glass Candle holders would make a great place to put your pinecones and pumpkins, or simply adorn them with a white candle and arrange the pumpkins and pinecones around the hurricane glass.
Idea #4: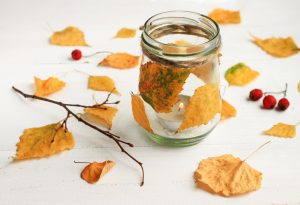 This is an awesome DIY centerpiece. Simply gather some colored leaves from your lawn or neighborhood, use a little modge podge to adhere some of the leaves to a mason jar, add a tea light candle and you're in business.
Idea #5: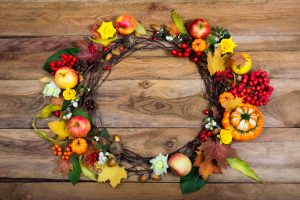 A super easy centerpiece idea is taking a simple fall wreath and laying in the middle of your table. Accessorize with a set of candles in the middle, or some pumpkins in a darling basket. This wreath would look lovely on a Thanksgiving table.
And there you have it! Five great ideas for centerpieces that don't have to break the bank or take all day.