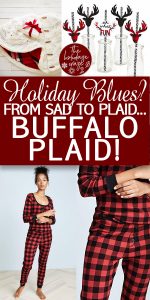 Alright, the weather has officially turned. The leaves are changing. Starbucks has rolled out all that is pumpkin spice. For me, this is the best time of year! I love the chilly weather, the sweaters and boots, all of it. But, for some this is their least favorite part of the year. Maybe the shortened days get depressing, or they don't pumpkin spice wired into their DNA. Whatever the case, if you're looking for a way to get rid of those Holiday Blues, I've got the solution: Buffalo Plaid.
Guys, this is the solution, I promise. Red, black, and bold plaid combine to create something that is cozy but not sickly sweet. So, without further ado, here are some of the best Buffalo Plaid items out there!
Hidden Buffalo Plaid Tree Skirt: This comes from Balsam Hill and it's perfect. Just enough cheer combined with cozy knit and of course, Buffalo Plaid! Get it here.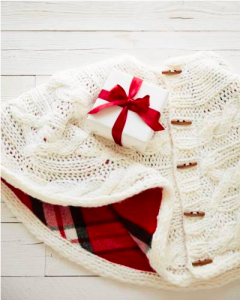 If you're in need of some bunting for a party, then look no further than Big Dot of Happiness! They have an entire section of Buffalo Plaid to meet all your party needs.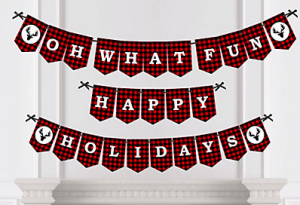 Get this here.
If you want some darling straws, then you're going to want to check these out.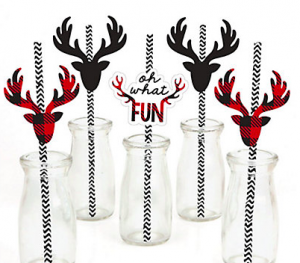 If you're looking for a new tablecloth, then this is what you're after. It say "Holiday" and "cozy" without having mini Santas printed all over it.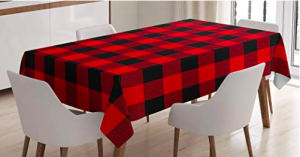 If you need to warm up on one of these chilly autumn nights, then you're going to want this reversible throw. Not only is it super soft, but it's going to be holiday without having reindeer all over it.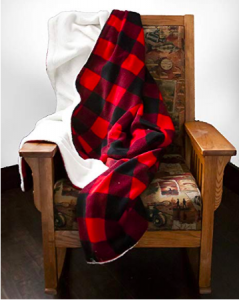 Last, but definitely not least, ditch those scratchy holiday pjs in favor of something warm and soft! These buffalo plaid thermal pjs will keep you warm and toasty and in the holiday spirit!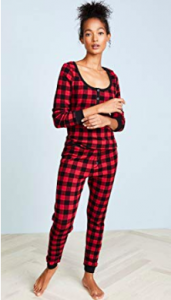 And there you have it, enough Buffalo Plaid to keep you in the holiday spirit no matter what you come up against.