If you're looking for the perfect desserts for St. Patty's day, then I've got the round up for you! Sweet, green, and easy-peasy, these three desserts will sate any palate and bring a little luck to whatever party you bring them to. Here are the best St Patrick's Day desserts!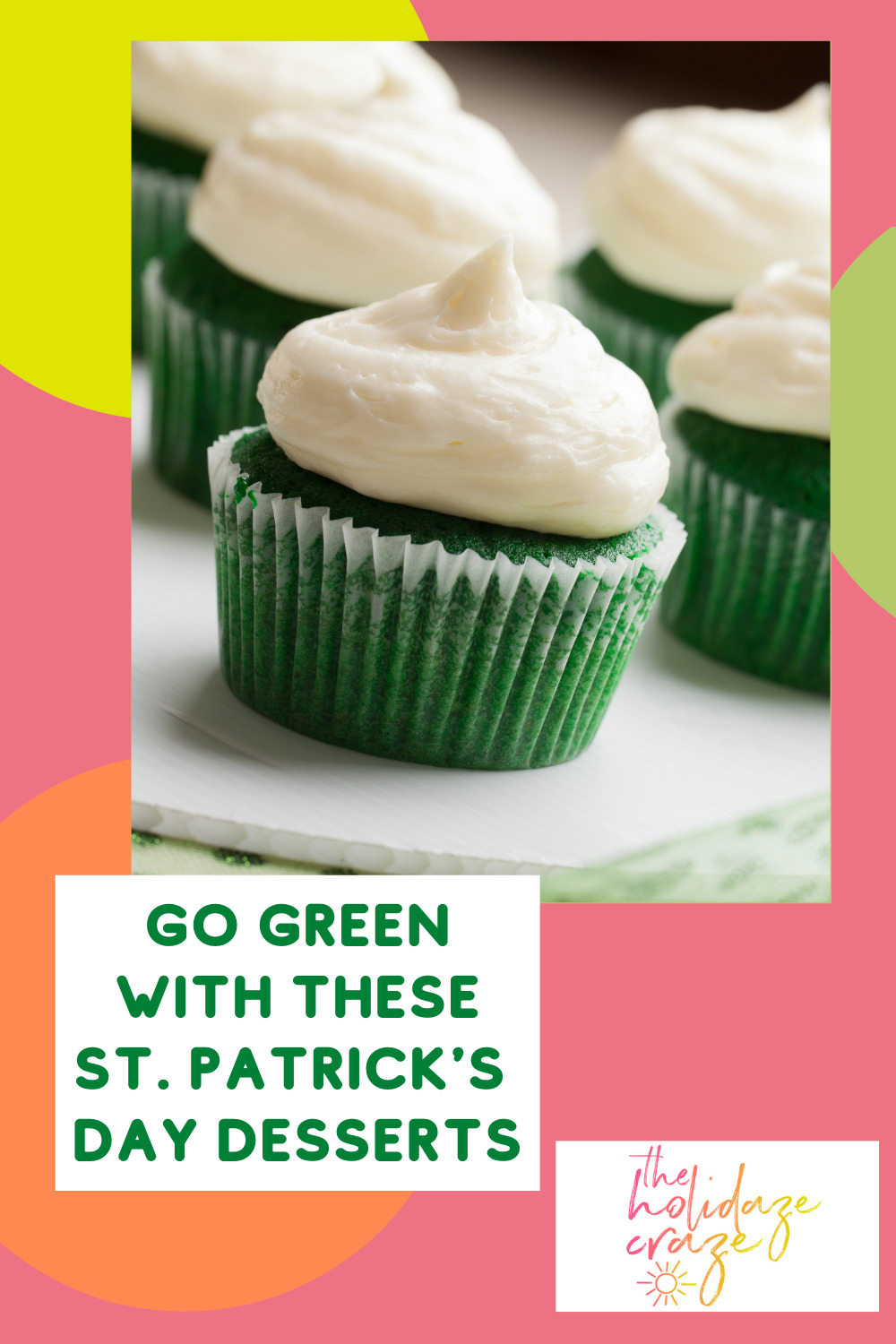 St Patrick's Day Desserts
Shamrock Bark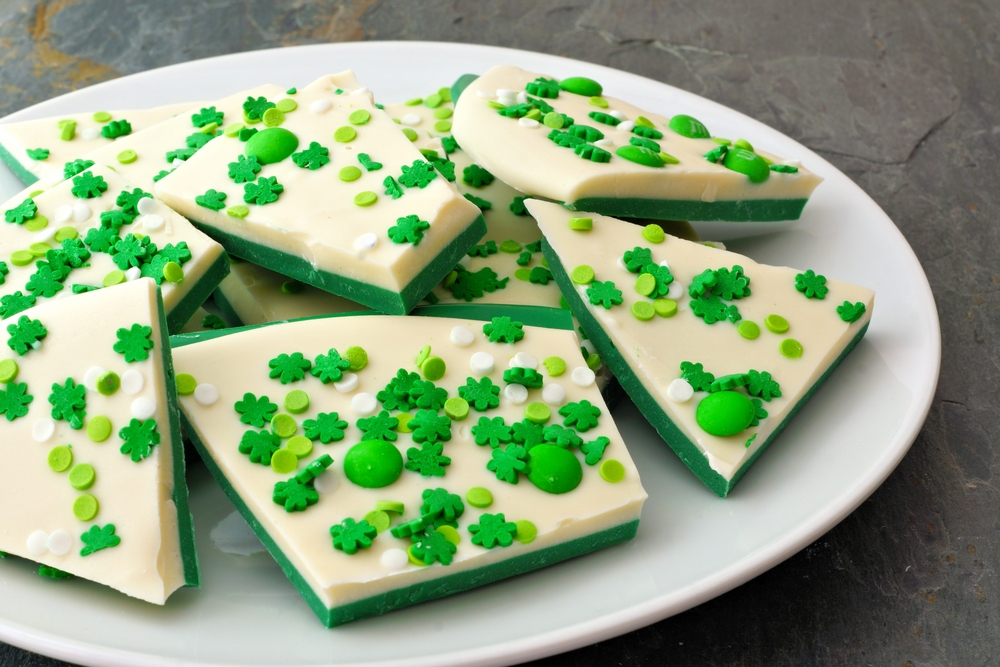 Ingredients:
Process: Melt your candy melts and white chocolate according to package directions in separate bowls. While it's melting (or before) line a baking sheet with parchment paper. Pour the green candy melt on the parchment paper first, followed by the white chocolate. You should have about 1/8″ thick bark. Using a knife or a toothpick, swirl the candy melts and the chocolate together. Before it sets, sprinkle liberally with M&Ms or your festive sprinkles! Once it's cooled, go ahead and break the bark into small pieces and serve!
Green Velvet Cupcakes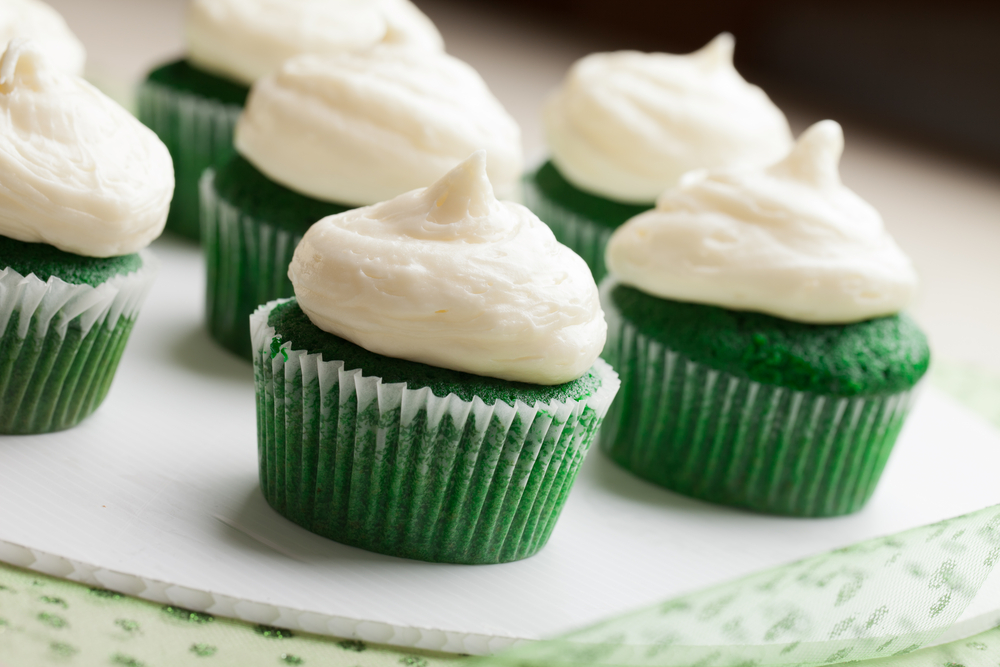 Ingredients:
2 c. + 2 Tbsp. flour
4 1/2 Tbsp. corn starch
2 Tbsp. cocoa powder
1 tsp. baking powder
1/2 tsp. baking soda
1/4 tsp. salt
3/4 c. butter
1 1/2 c. sugar
3 eggs
1 1/4 c. sour cream
1 1/2 Tbsp. green liquid food coloring
Buttercream frosting of your choice
Process: Start by heating your oven to 350 F and lining your muffin tin with some super cute liners like these. Start by combining all your dry ingredients first. Then, in a mixing bowl you want to cream the butter and sugar together. Add in the eggs one at a time and mix until it's smooth. Mix in the vanilla, sour cream, and food coloring. Once it's mixed well, add in the dry ingredients a little at a time and make sure you've got a good velvety batter. Spoon them into the liners until they are about 3/4 of the way full. Bake for 15-18 minutes or until a toothpick comes out clean. Cool completely before adding frosting.
Shamrock Shake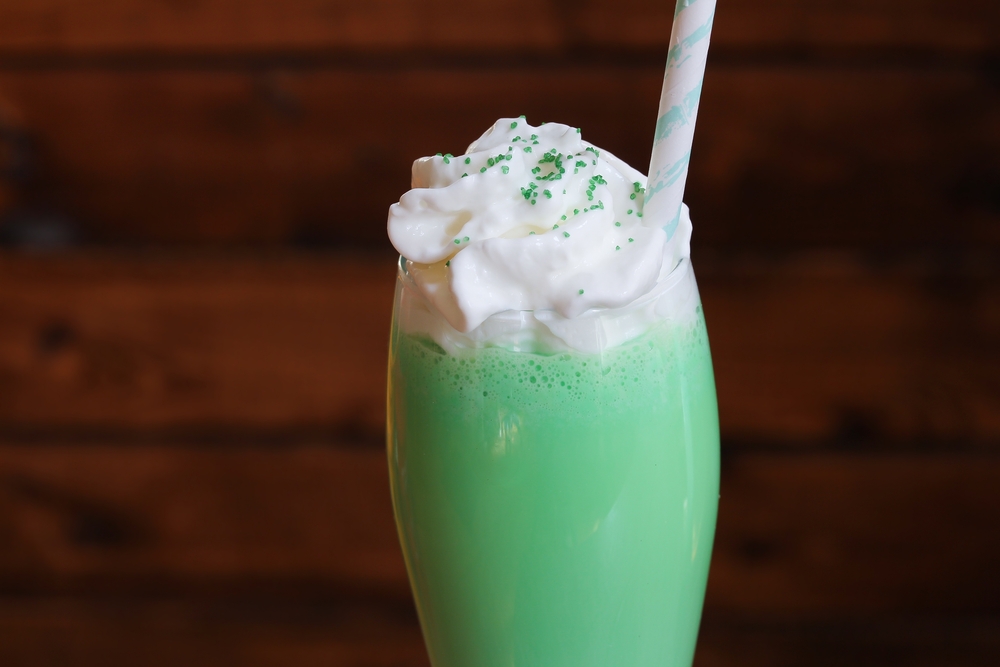 Ingredients:
2 c. high quality vanilla bean ice cream
1/3 c. milk
1/2 tsp. peppermint extract
6 drops green food coloring
Whipped Cream
Process: Toss all the ingredients but the whipped cream into your favorite blender (like this one) and mix until smooth. Pour it into a cup and top with whipped cream and green sprinkles! Enjoy!
And there you have it! Happy St. Patrick's Day!