Since we like to go big for the Fourth, I rounded up some of the best fast (and easy) Fourth of July crafts! The Fourth of July is definitely on of my favorite holidays! I love the weather, the fireworks, the late summer nights…it's pretty much heaven.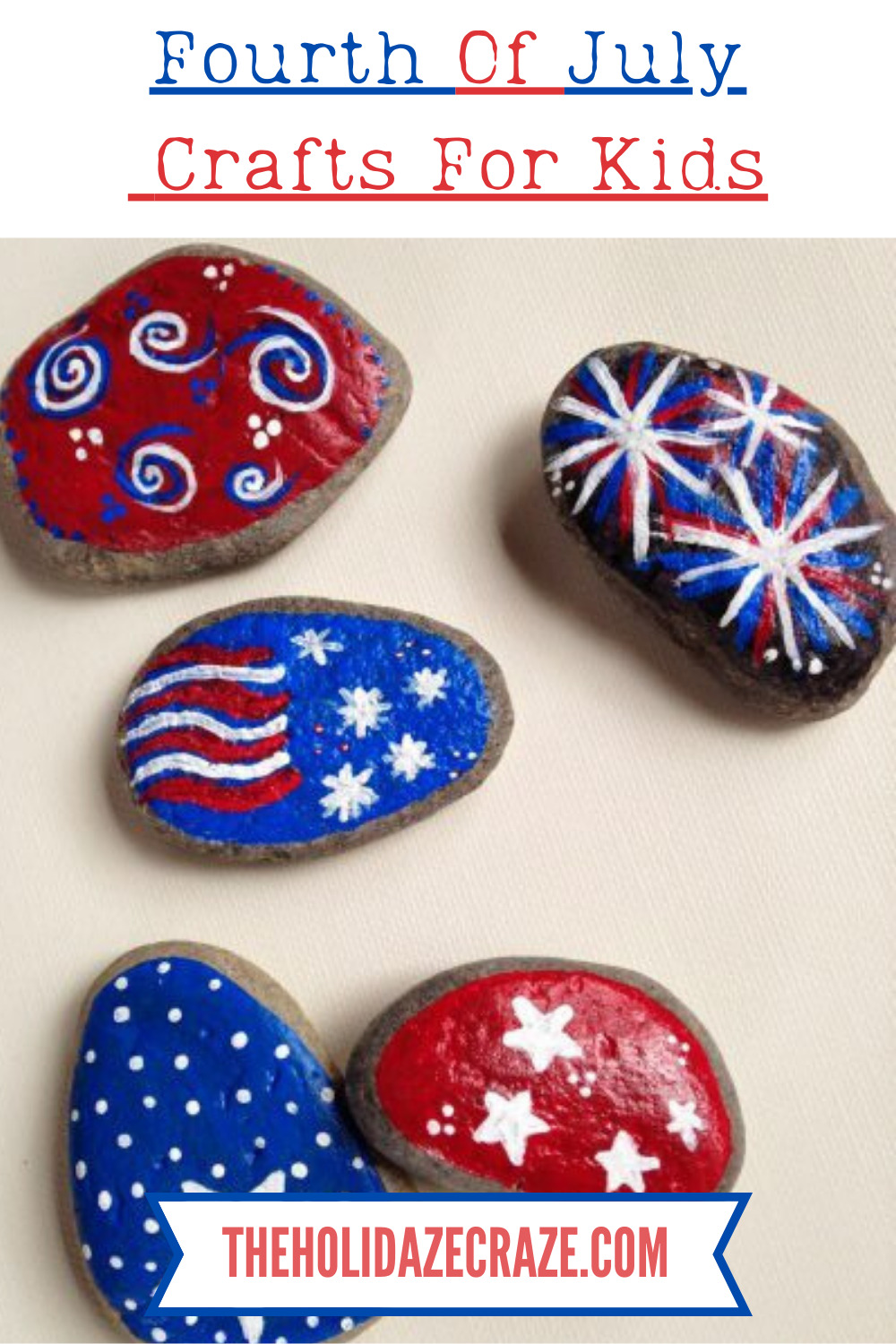 Fourth of July Crafts For Kids:Patriotic Terra Cotta Pots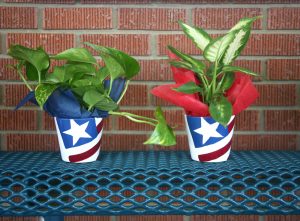 What you need:
What to do:
Start with your pot-make sure that it is clean and dry.
Paint a base color (white is a good choice) and let it dry
Using your stencil, cut out a few stars from sturdy cardboard. Then tape those puppies on your pot and paint around them using the brightest blue!
If you're unsure about free handing (hey, no judgement here) go ahead and use some tape to mark out the lines you are going to paint red. Paint them red and pull the tape off quickly-in my experience it will pull paint if left on too long.
Depending on the finish you'd like, either brush on some Modge Podge or spray paint them to give it a good seal. Ta da! You're done!
You can plant a plant in them, use them to hold various holiday paraphernalia, whatever your heart desires!
Festive Holiday Wreath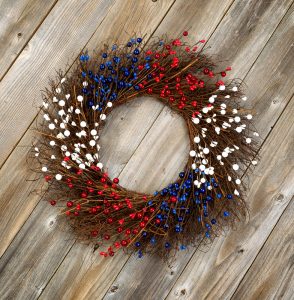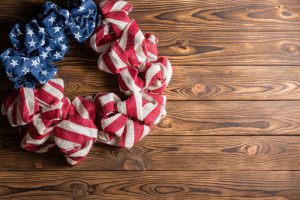 What you need:
If you can find the sparkly spangles, go for it!
What to do:
Decide which type of wreath you're going to make. If you're aiming for the burlap, go ahead and get the wire frame and three different types of burlap. You can mix it up and match it to your decor as needed.
Mark 1/4 of the wreath off, and put your Blue/Starry burlap in this section. I suggest gluing the end down and then wrapping it back and forth through the wire until you've achieved the fullness you're looking for.
Either start the red and white in strips, or feel free to overlap and mix it up!
If you're doing a grapevine wreath with the sparklies, then go ahead and section them out, and glue them in according to your preferences. I really like how they alternated the colors because it adds a lot of pop and variety.
Ta da! There you've got it. Two fabulously easy and fast Fourth of July crafts. Happy Fourth of July, and happy celebrating!