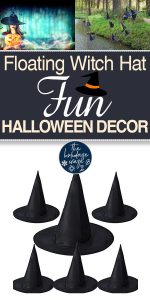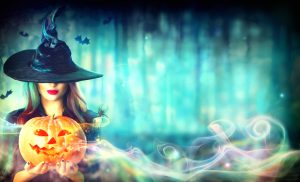 With the witching hour quickly approaching, I've got a great idea for how to add a little bit of spice to your porch or patio! You can go the classic route of jack-o-lanterns, or you can create floating witch hat lights. Floating witch hat lights are the perfect combination of spooky and adorable. If you want to learn how to make these floating witch hat lights, then you need to follow this tutorial! Here's what you need to make these amazing decorations: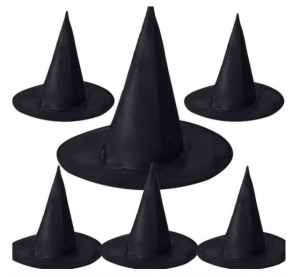 Step 1: You'll need to figure out where you'd like the floating witch hat lights to hang. Attach the command hooks to the ceiling in the places you want the hats to be.
Step 2: Thread 2-3 feet of fishing line onto your needle. Pull the needle through the outside of the hat and leave about half of the length of fishing line on the outside of the hat.
Step 3: Tie the tea light to the bottom of the fishing line so that it's inside the hat, but not at the tip.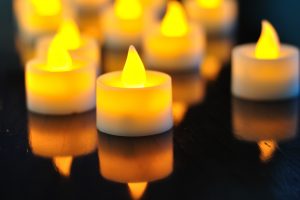 Step 4: Tie the opposite end to your command strip at the height you'd like. You might want to consider hanging your hats at different heights, like in the picture below. It gives some variation which is nice for decorations.
There you go! You're done! These work great for any porch, patio, or even inside your house if you're feeling festive enough. These folks decorated a water way behind their house with floating hats, and it adds great ambience to the season. You can also use these floating witch hat lights in combination with other Halloween decorations to really get ready for the spooky season. I personally love these floating witch hat lights! Make yours today!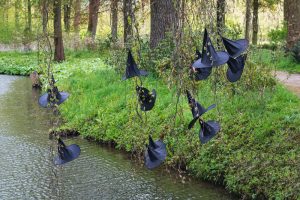 Happy Decorating!