Happy Birthday to your little one(s)! Got a cake? Presents? Decorations? You're set! Right? It seems like every year, I end up hosting a birthday around a mealtime. They happen three times a day, so that's actually highly likely. If you find yourself floating in this boat as well, you'll enjoy these finger food meals I've brought along for the ride.
Pancakes are a traditional breakfast food, but we eat them all the time.
In fact, I usually serve them up for dinner because I don't actually have time to make them in the mornings.
These mini pancake stacks are therefore a delightful, delectable dish for a birthday bash at any hour.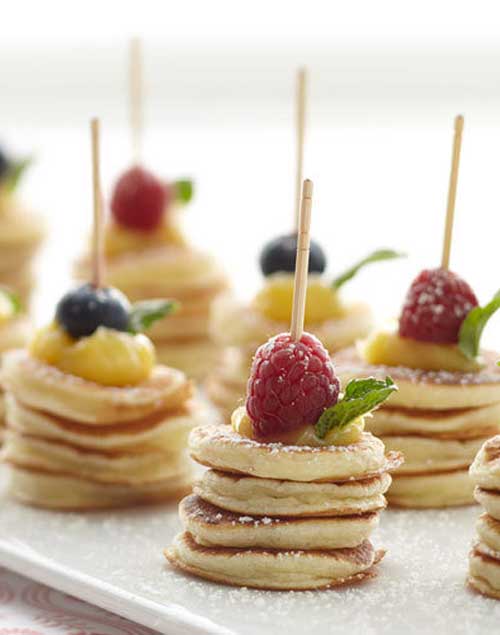 Want a snack that's healthier?
Try these tortilla rollups, on a pretzel stick. They're made with cream cheese, lettuce, lunch meat, and a tortilla.
Customize the inside toppings for your palate, or mix them up for varying tastes.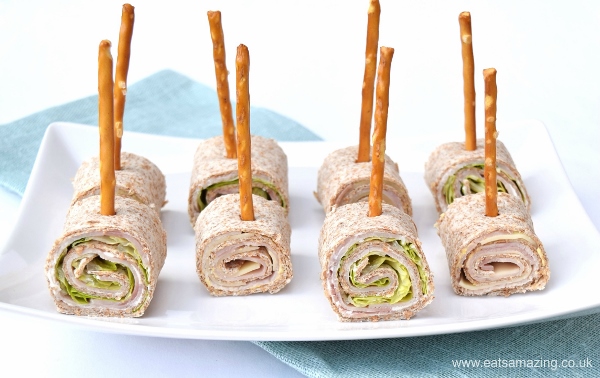 Who doesn't like popcorn?
Well, does that one person still not like it with white chocolate and sprinkles on top?
If you need a super quick finger food, grab this one. You can pop it out in minutes!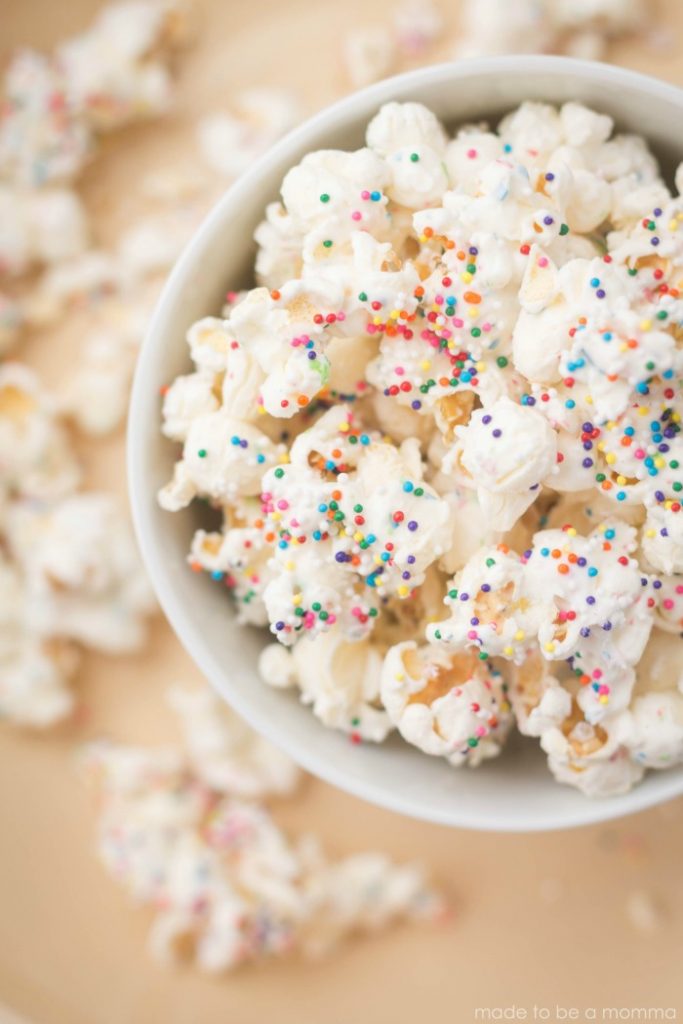 My Fussy Eater came up with a fancy, unique treat: chocolate dipped fruit cones!
Kids are drawn to sugar cones like ants, and will probably crunch right into them. Adding mangoes, strawberries, grapes, blueberries, and pomegranates will give them a little healthy boost.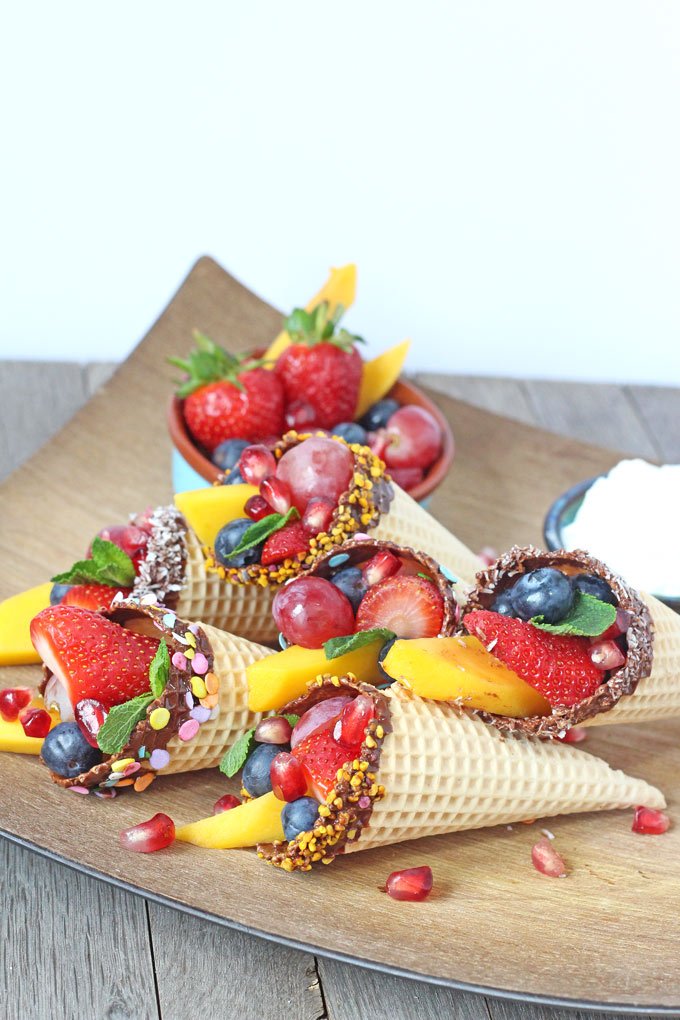 My kids' favorite frozen food is corn dogs, especially the miniature ones.
With this creative recipe from Hip 2 Save, you can make your own, better version.
These hot dog corn muffins are just begging to be picked up.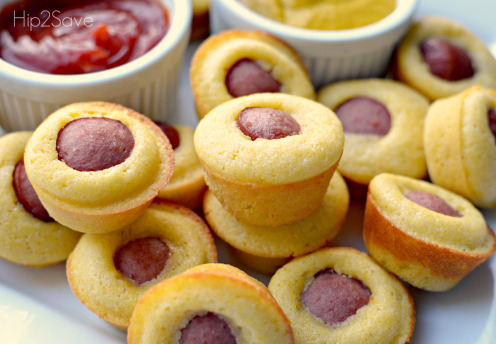 I think I have a thing for fruit with chocolate, but that's more normal than some of my other cravings.
And look -they're on a stick!
Skewer your favorite fruits today, then dunk the kabobs into dipping chocolate. Yum!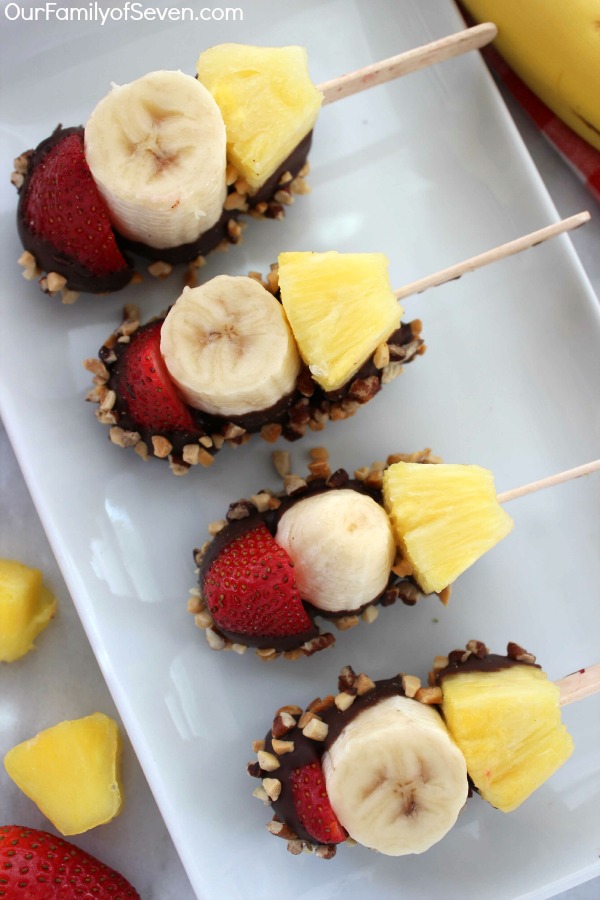 Have you found yourself thinking, I like pizza and cinnamon rolls. Where can I get a mix of both?
Well, today is your lucky day!
And, for the rest of us, today is also the day we find a cute way to cut and bake up homemade pizza into a great snack food: pizza pinwheels.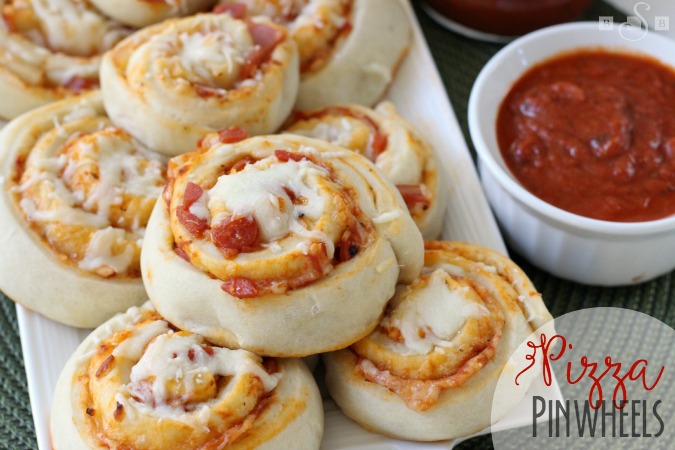 The best way to eat Oreos is dipped in milk.
Nope, I'm right.
Okay, okay. I guess I'll try them dipped in melted chocolate with sprinkles on top. If you insist, I'll take a small taste.
Now, I might need to try another one just to be certain.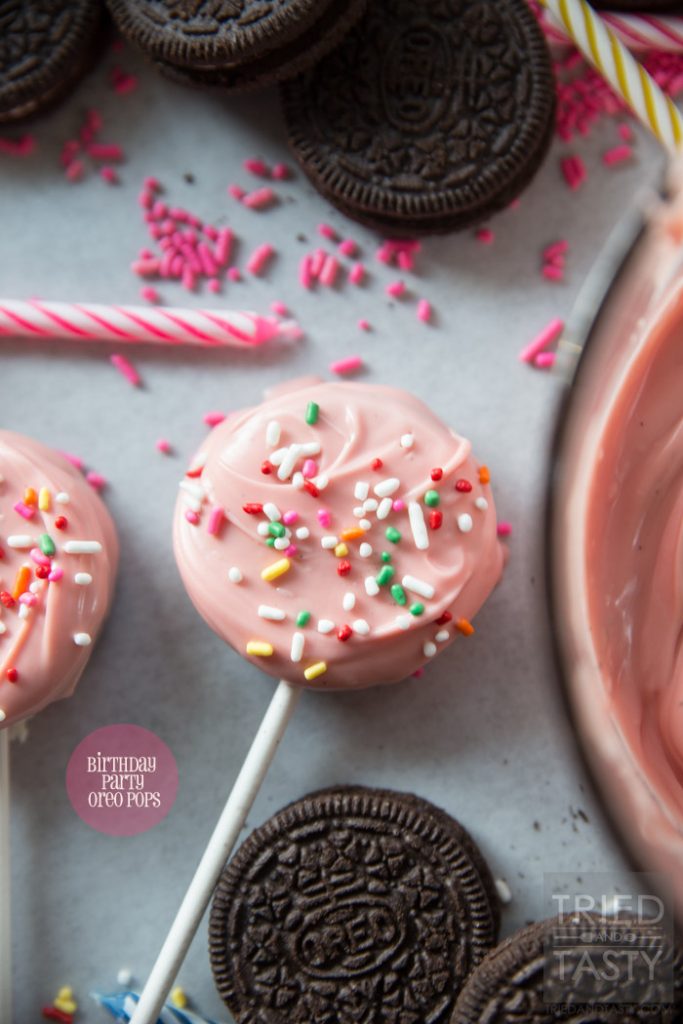 Apparently, many finger foods come on skewers.
Go along with the trend, then, and spear peanut butter and jelly sandwiches with some berries.
This is a snack that only makes PB&J better.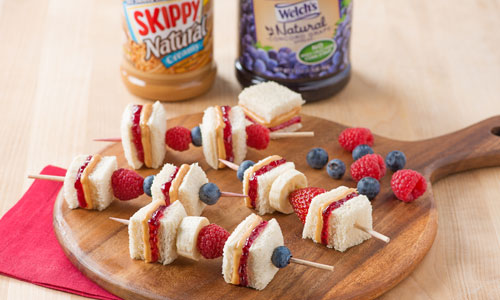 Need one last suggestion? What about frozen yogurt dots?
One Good Thing says she loves many frozen foods, but these are some of her favorites.
I'm with her -they are so quick and easy to make, and look beautiful piled in a crystal bowl or sprinkled around some other dessert you've whipped up.