Whether you're looking for a garland to decorate your mantle or your front door, putting one together can be quite daunting. You could go simple, or ornate. The choice depends greatly upon what your decorating style is and what budget you've got. Garlands don't take a lot to put together. It's possible to deconstruct whatever you see on Pinterest and make it your own. But why do that when I can help? Here are some ideas for making (or buying) a garland to fit your home.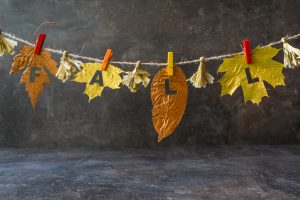 If simple is more your style, and you've got littles who want to help, putting together a simple garland is an easy thing to do!
It's as simple as this:
1 length twine
12-16 fall elements: leaves, acorns, berries, etc
Optional: clothing pins
All you need to do is measure your twine to your preferred length, and alternate your elements along it. Secure with hot glue, and if desired, clothing pins.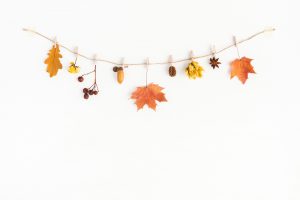 World Market also has some fabulous choices if you're not up to make your own. This darling felted pumpkin garland is simple but lovely.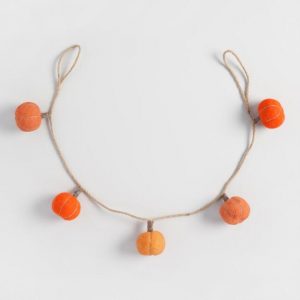 If you want something green, then look no further than this delicious smelling live eucalyptus garland. Not only will it look fresh, but it will add a soft and calming fragrance to your home.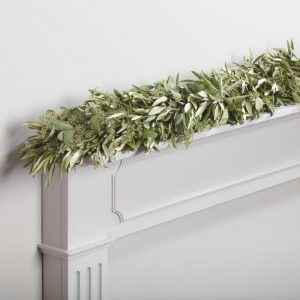 If you want something simple, yet durable, this maple leaf garland will do the trick! You can wrap it around a doorway, down a banister, or over a mantle and add a lovely taste of autumn.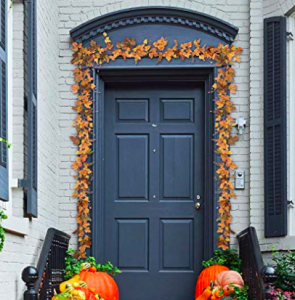 If something more ornate is your style, then look no further! Amazon has all the options you could want. From lots of orange and yellow to more mellow woodsy foliage.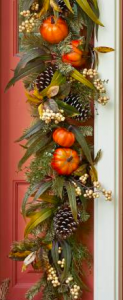 Find this Autumn Abundance Foliage here.
If you want something bright and full of color, this Outdoor Sunburst Mums is a bright spot for any door.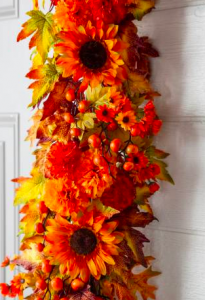 No matter what your style is, it's possible to create or find a garland to fit your home and add that little bit of autumn touch to warm the chilly fall nights.