So how do you build a Scarecrow? Quite easily! It requires minimal materials, not a lot of time, and can be customized to fit whatever your purpose is.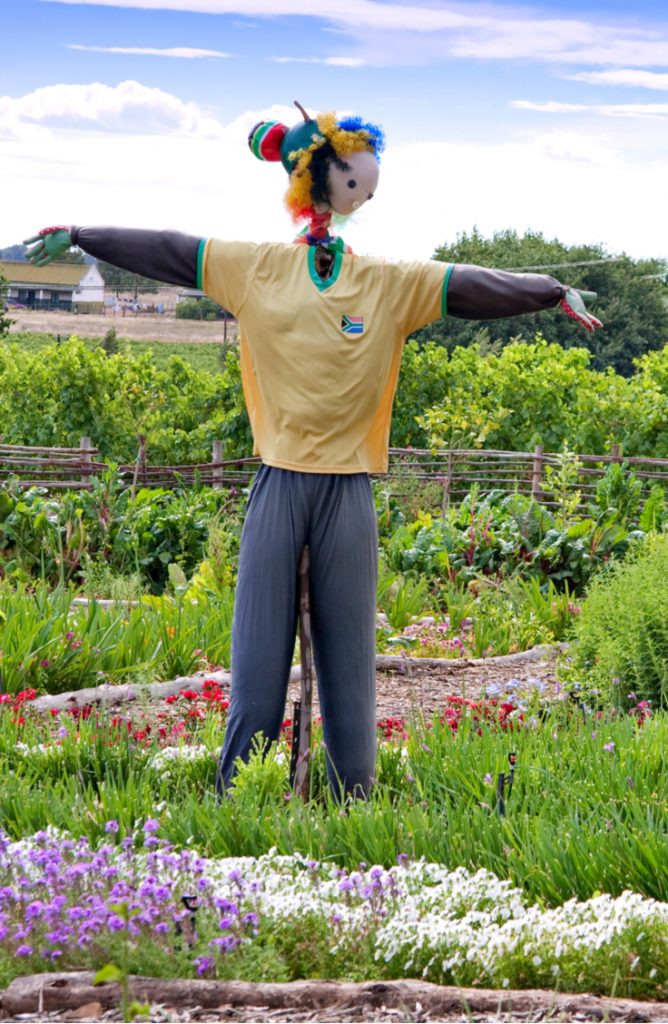 Materials:
old clothes (jeans, button-up shirt, etc.)
old boots
nails
straw or dried grass
Two 1×2 – 6′ garden stakes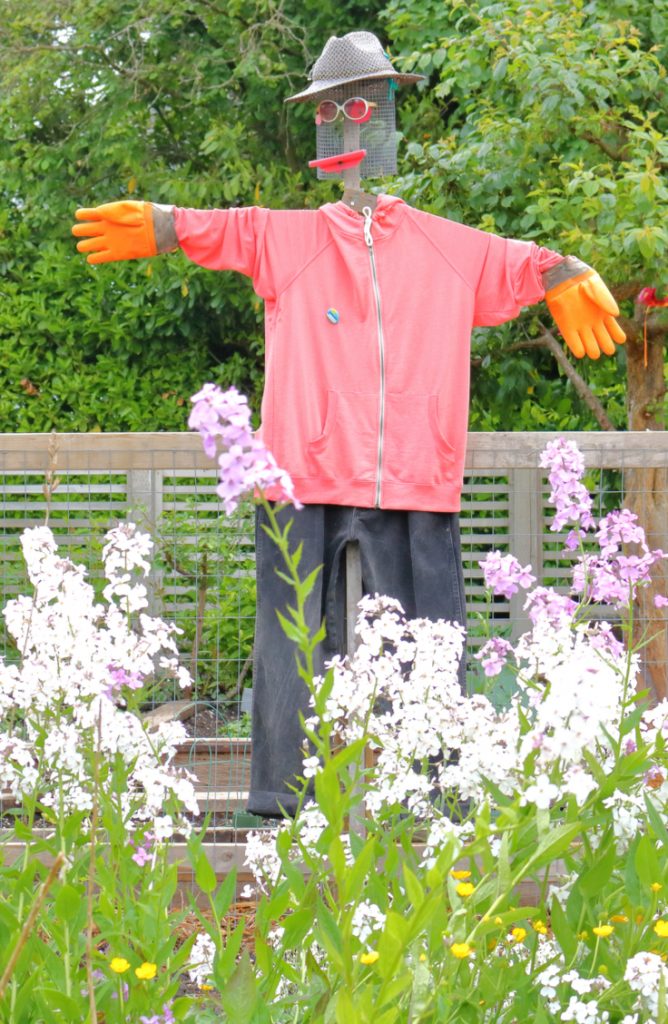 Process:
Step 1
Begin by building a cross. To start, thread one garden stake through the sleeves of the shirt and make sure that it's centered. Then lay the horizontal stake over a vertical one and nail together at a 90-degree angle through the back of the shirts. When it's stable and secure, drive the vertical garden stake into the ground.
Step 2:
Next, use a length of twine (about 4-5″) and tie off the end of the shirt at the waistline around the stake. Repeat this process at the end of both sleeves. When the only available opening is the front neckline, begin stuffing hay or straw into the shirt, making sure to reach down the sleeves as well.
Step 3:
When the shirt is done, it's time to stuff the pants. Using a small length of twine, tie off both pant legs near the hem. Then stuff with grass until they are firm. Next up, you're going to create a pair of suspenders to hold your pants onto the shirt. Using the twine, cut a large length of twine and tie one end onto a front belt loop on the pants. Then loop over the shoulder and tie on the opposite side of the pants on a back belt loop. Repeat on the other side. Optionally, you can buy a pair of suspenders to use instead of creating your own. Last, stuff the pants into a pair of boots and allow them to rest on the ground. Optional, you can drill a hole or two into the bottom of the boots so that water will drain after it rains.
Step 4:
To finish the body of the scarecrow, you need to create its head. Start with stuffing the pillowcase with straw until it's fairly firm. Then invert over the top of the garden stake and tie on with a length of twine. Then all that's left is to decorate and add the details! You can draw a face onto your scarecrow, or you can use something like this. Don't forget to top it with a hat like this one or a favorite baseball cap!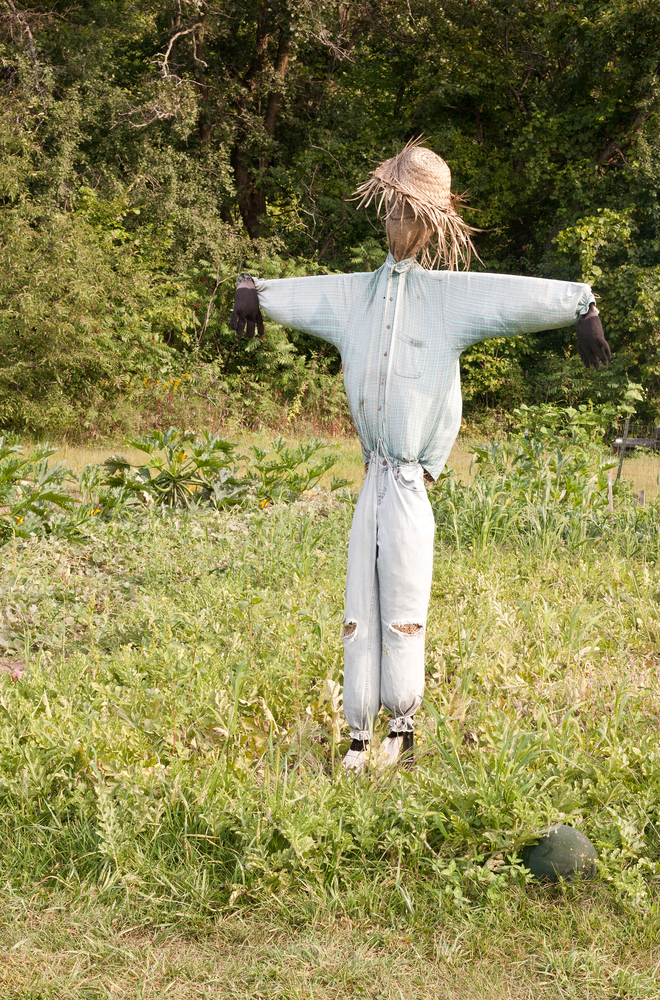 Now, all it needs is a name and you're set to scare away some crows! Happy family crafting night!