Halloween is coming, and costumes aren't just for the little ones anymore.
Your neighborhood might be a hosting a shindig, or your church group. Maybe that crazily creative friend of yours has put together a family costume party.
Or, you might just be like the rest of us "kids" who absolutely love dressing up. Now you have a valid excuse and will get bonus points for dressing on a theme.
Whatever your excuse, you'll love these clever ideas for the whole family.
"You're a wizard, Harry!" -And, an owl, Professor McGonagall, and Ginny Weasley?
You've all been accepted! Skip on down to Diagon Amazon, or to your local Madame Walmartkins to outfit yourself properly for a year at Hogwarts -or, a night of Halloween.
Wanna mix it up? There are a slew of Harry Potter characters to choose from for your family.
Mischief managed.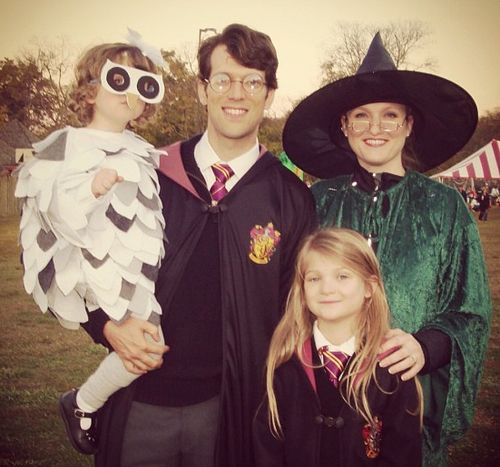 Have you been invited to a Halloween party and you're pregnant?
End of the world, right?
Wrong.
And, you're not going to be stuck as a nun, either.
My brother and sister-in-law pulled off this cute couples costume of the milkman's baby when they were expecting their first. For an added accent, she applied lipstick and gave my brother a bright red kiss on the cheek.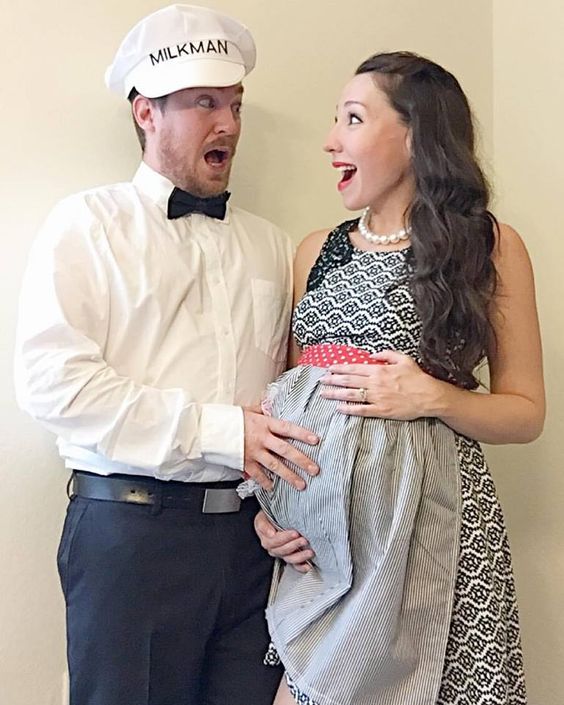 Oompa Loompa, what will you do,
If you are pregnant, and your firstborn is two?
Oompa Loompa, paint your face blue (or violet),
Dress up your midget, and Willy Wonka, too.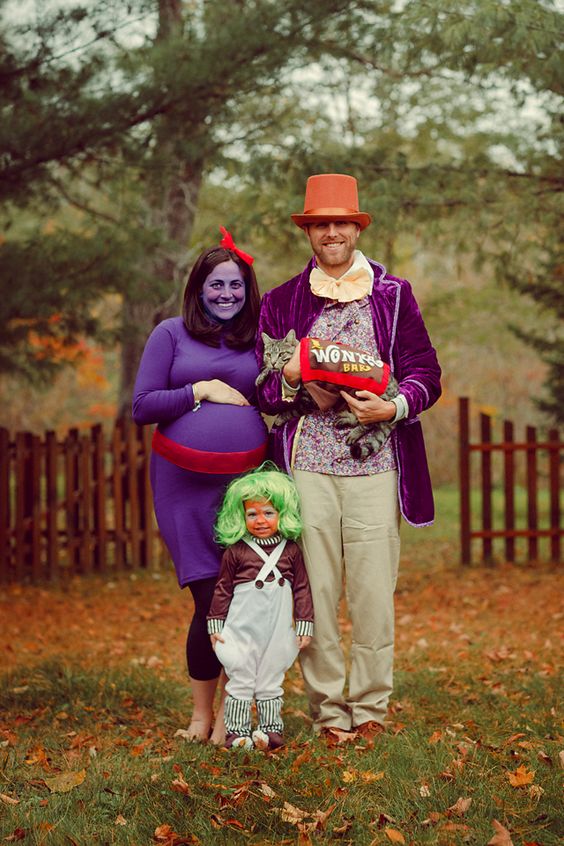 Who doesn't love Star Wars, besides Queen?
Like Harry Potter, this iconic franchise is well-known, well-loved, and fairly easy to pull off.
You can still do Leia with a white smock and braids, Chewbacca in a hairy wrap, throw bathrobes around your kids and add lightsabers, or spring for some Empire ensembles.
Plus, babies make the most adorable Yodas.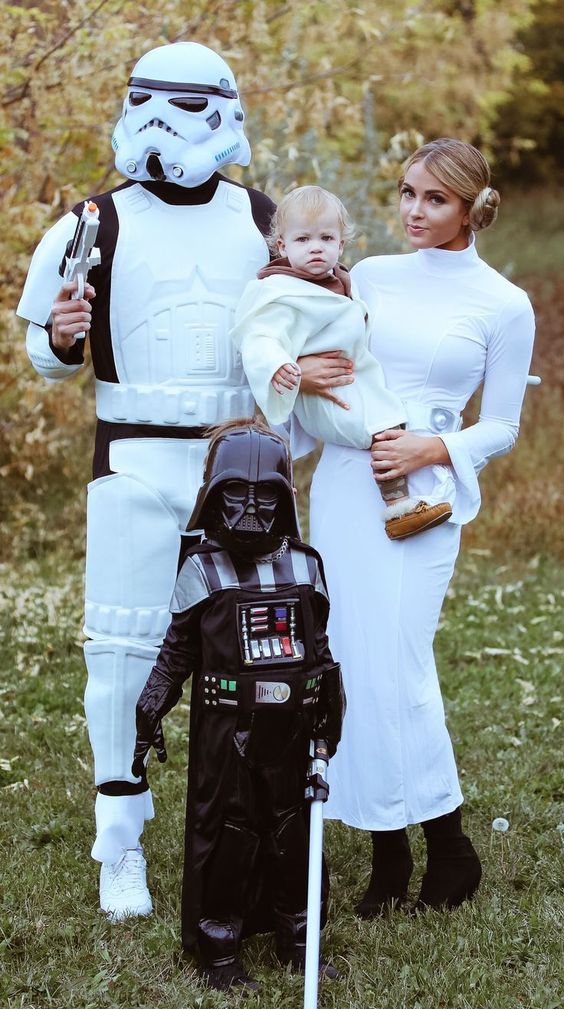 Sometimes I get sick of commercialism, like every December.
You can put together great costumes for the fam' and not worry about it being from a popular show.
This beekeeper group is a clever example. Look at that cute little bee! Also, this could be another preggo outfit option for the mom.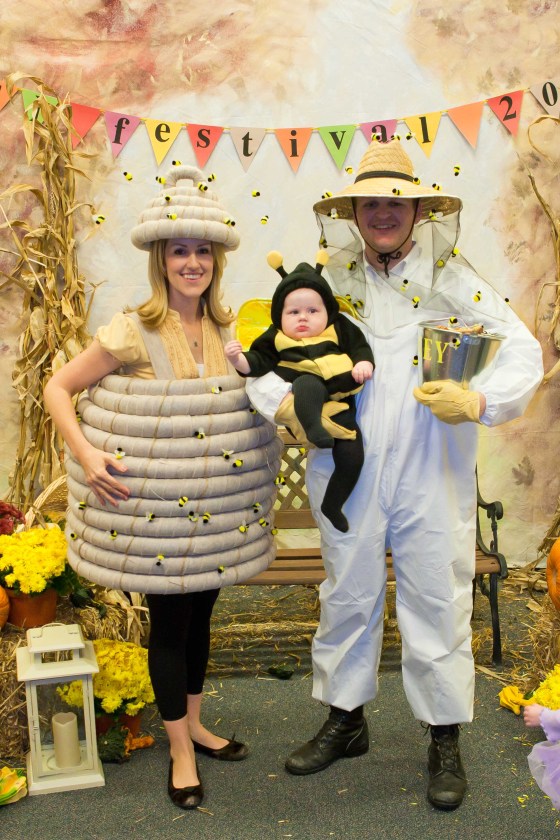 I know, I know. I just said, "Let's try classic."
But I also know, if you have young children who have seen Despicable Me, that your toddler just might be obsessed with Minions.
So, drag the rest of the crew into the theme. Your kid will be thrilled, even if your Gru might not be.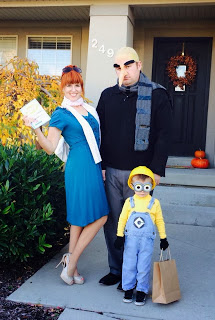 As a book-lover, I really like the idea of a story-based theme.
Take Alice in Wonderland, for example. This family did, and they look perfect.
My youngest would work better as a Cheshire Cat and my oldest is more of the Mad Hatter type, but I would definitely be The Queen of Hearts.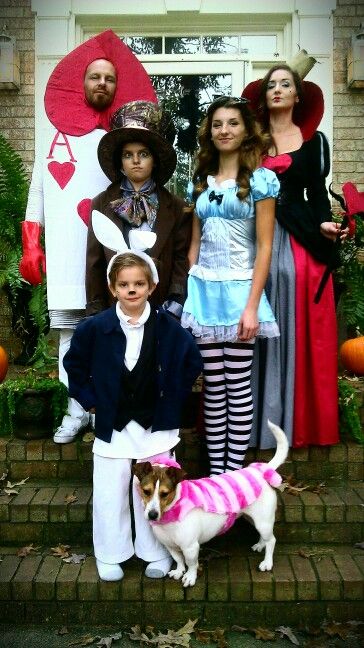 Laaaaadies and Gentlemen, let me direct your eyes to the Circus Family!
-Or, if you aren't too young, The Family Circus.
I know, from experience, that cobbling together a ringmaster, tightrope walker, and strong man would be super easy. Grab a lion costume from your local burgeoning consignment shop or yard sale and the show will go on!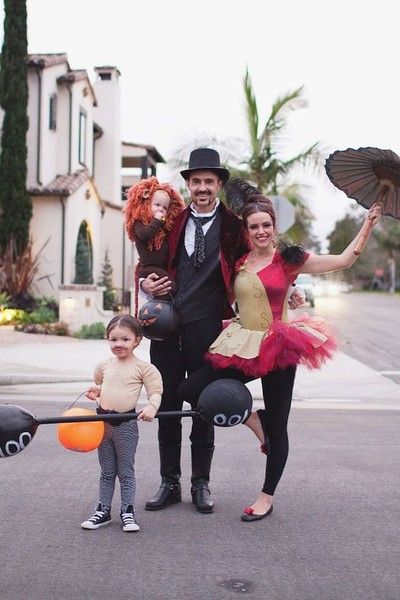 Need s'more ideas?
Don't groan. You think it's cute, too.
Okay -I just want to dress my six-year-old as a pillow marshmallow now, and his eavesdropping brother wants to be the Hershey's chocolate.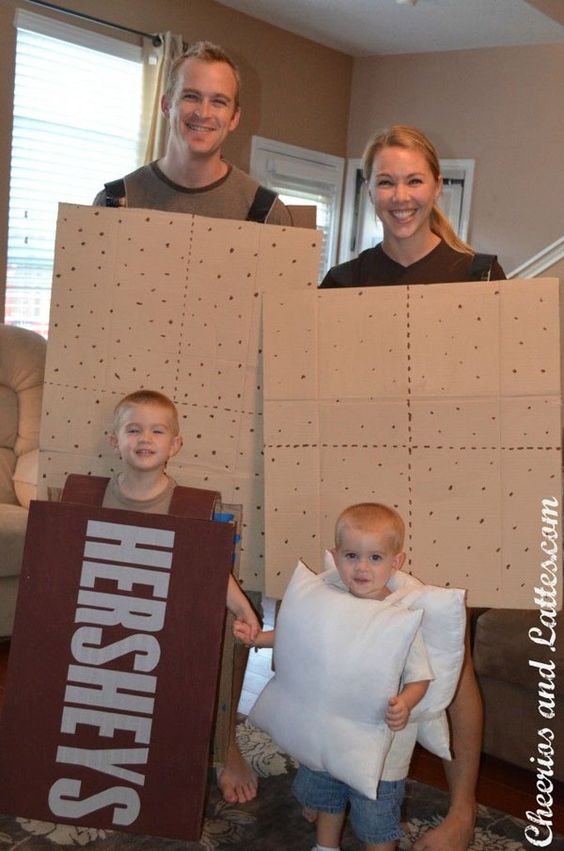 If I could, this page would bring up the ol' classic Duh duh duh duh *snap *snap song.
The Addam's Family is a classic, twisted look your family just might value.
You've got to consider it if you have a boy and a girl. Think how gorgeous you two would look as Morticia and Gomez.