I am a BIG recycler. Save the trees, and all that.
Christmas morning makes me cringe a bit inside, when I see all the paper and boxes heading straight for the dump. We even have a recycling can, but many printed wrapping papers can't go there.
Let's ease up Mother Nature and our garbages a tad this year by trying a few of the following ideas:
Straighten out some of that paper right away, just in time for Christmas dinner.
The stripes and stars in red, white, green, and yellow make a lovely tray liner for serving everyone's hors d'oeuvres or desserts.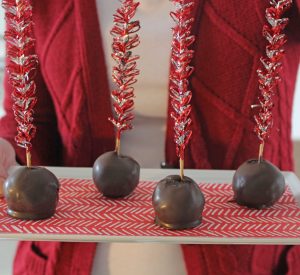 Speaking of lining things, don't you have some drawers?
Sure, you do! If not clothes, how about in the kitchen? Bathroom? Tool shed?
I know my husband would be just thrilled to find candy canes beneath his socket wrenches.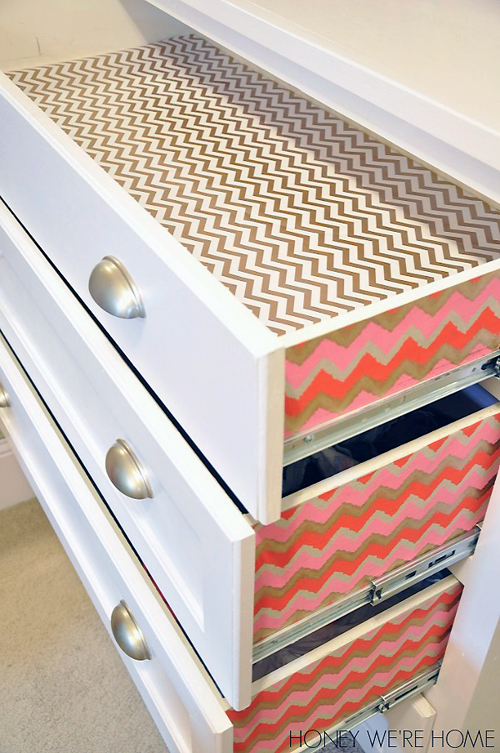 The idea I use most often with wrapping paper, of course, is to simply re-wrap with it.
You can get away with this most easily by using it as filler in a box, or by crafting it into a homemade gift bag.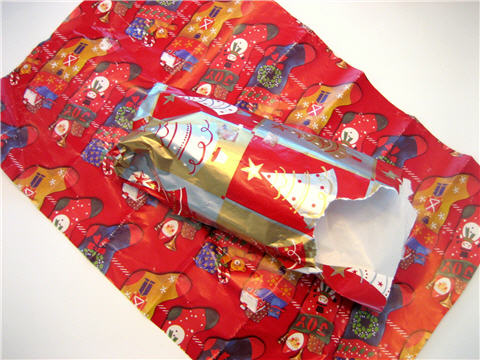 Hey, what about boxes? After grandma's house, we usually have a ton of them!
Yes, "wrapping" with boxes is easier, but I hate throwing away a perfectly-usable container like that.
So, what would you say to a cookie delivery box? Who can say, "No" to cookies?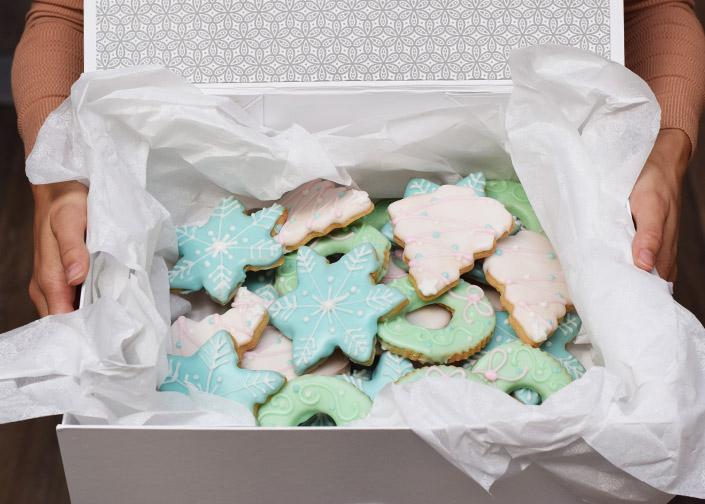 Back to wrapping paper: have you thought about shredding it?
Voilà! Instant confetti for New Year's Eve! You've reused Christmas, and saved a few bucks at the party store.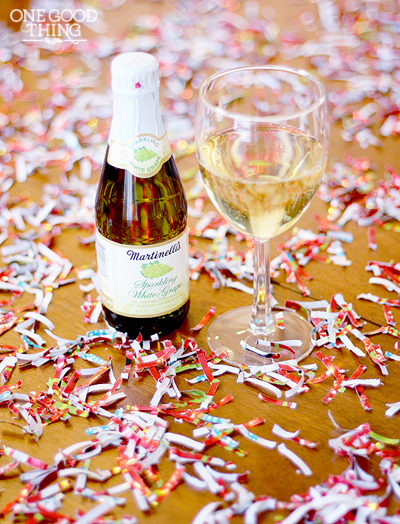 Another great used box idea is a decorative shadow box.
Either try this lighted one from Carrots for Claire, or let your kids have them for those annoying school diorama assignments.
Besides simply reusing wrap, I love Poppytalk's tiny envelopes!
Just think: you can tag future presents, send a friend a nice note, or make a bunch as an actual present.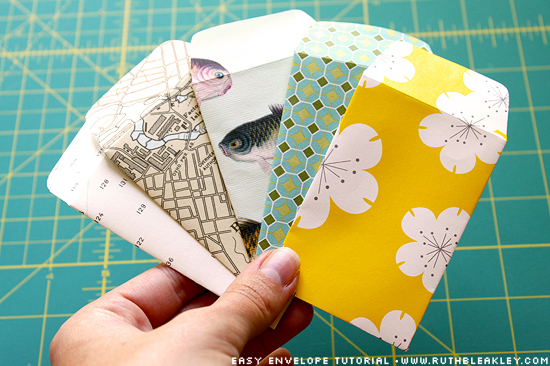 Let's not stop there! Let's make a banner!
You could do "Merry Christmas," "Happy Holly Days" like pictured, "Season's Greetings," or "Happy Birthday?"
Hey, maybe you have birthdays around Christmas.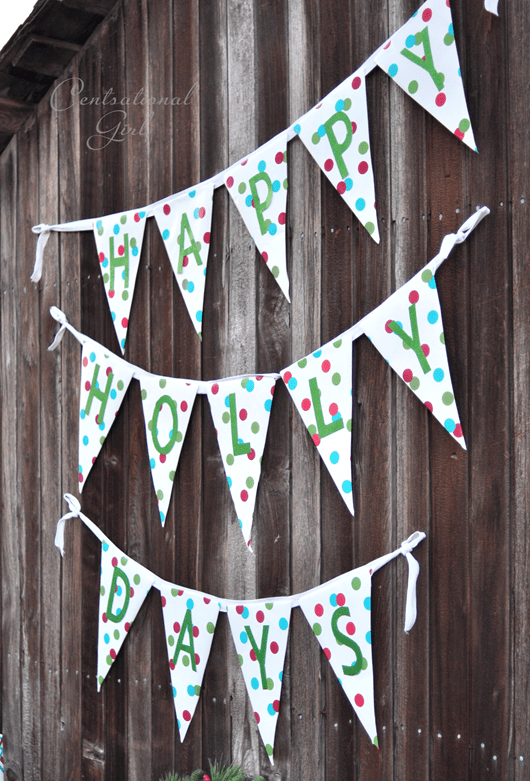 I have totally done this next idea: ornament storage. Who knew I was a reuse genius like that?
Pick up all those gift boxes, ghetto-tape in your own dividers, and you'll have a place to throw in ornaments and décor while you're cleaning.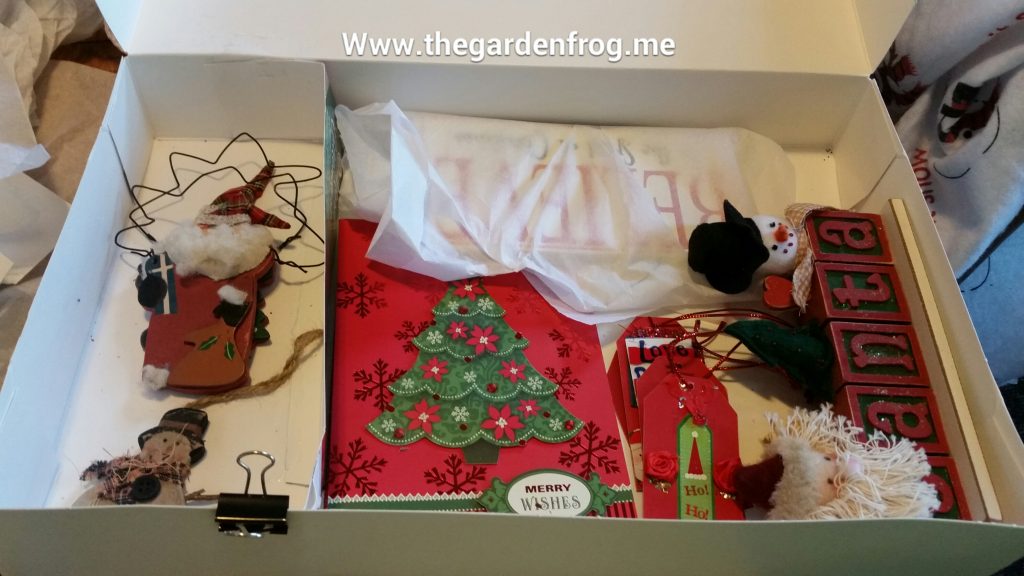 Remember back when I suggested confetti? Well, Inhabitots has FIVE uses for shredded wrapping paper.
They are: recycle (if you can), compost (again, if you can), filler for sending packages, material for papier-mâché, and bedding for pets.
The pet idea is especially good if it's just used in the bottom where they can't get to it, like with birds.