When you think about Valentine's Day, you probably think about chocolates, love, and conversation hearts! There are few things that have lasted the test of time like conversation hearts. From the original flavors to the new tangy ones, they have continued their tradition of being classically Valentine's. So how do you bring this classic to your porch? Here are a few easy ways to make your own DIY Valentine's candy hearts.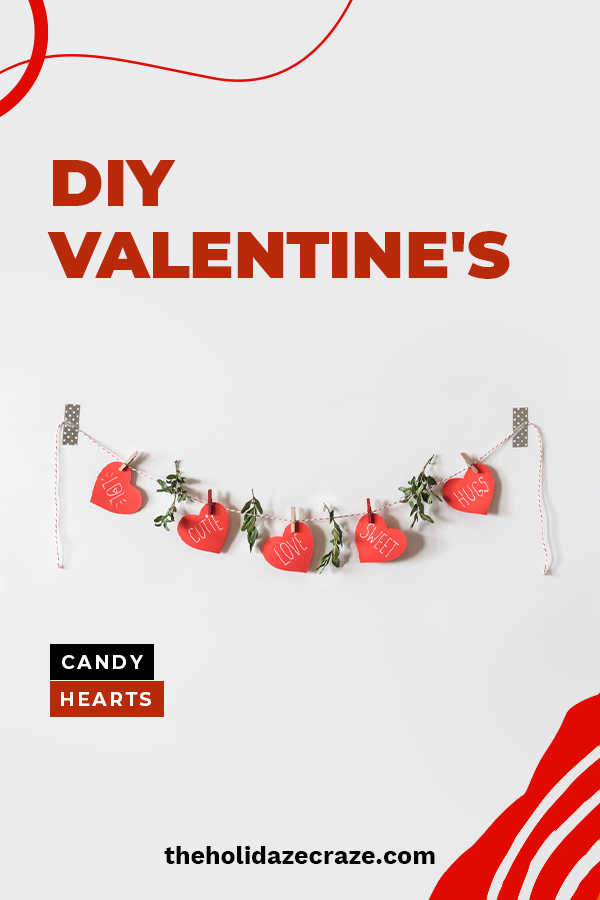 DIY Valentine's Day Candy Heart Idea 01: Wood Conversation Hearts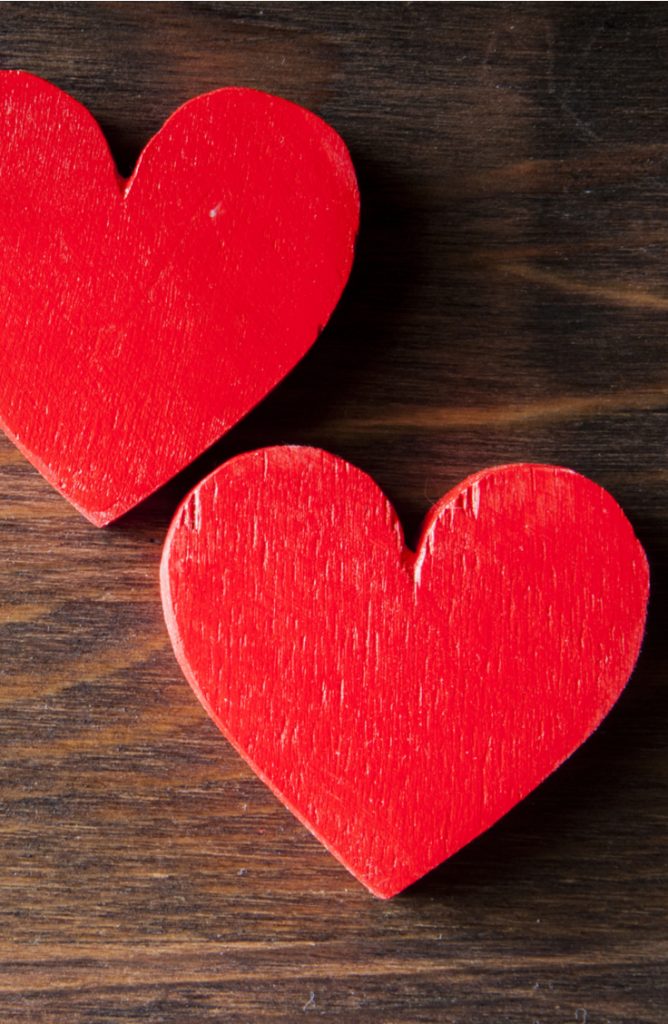 One of the easiest ways to incorporate conversation hearts into your porch decor is to make your own conversation hearts! It's easy and inexpensive.
Materials:
Process:
Start by painting the hearts different pastel colors. Think pink, orange, light yellow, mint, light blue, and white. Allow the hearts to dry before using the stencil to write different messages across the hearts. Allow the marker to dry before sealing them with the spray paint. Then hang using command strips or your preferred method.
DIY Valentine's Day Candy Heart Idea 02: Foam Hearts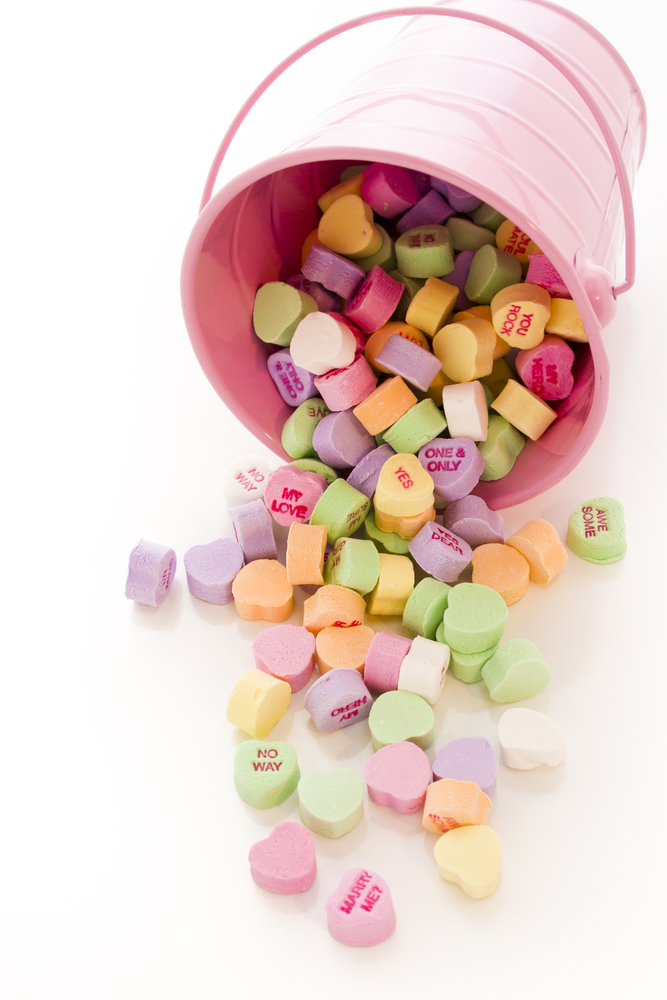 Another way to create large conversation hearts for your porch is to make them out of foam. Then they are light, easy to hang or place, and fairly durable.
Materials:
Process:
Start by cutting hearts out of the foam. You can make them whatever size you'd like. Then prime them thoroughly with the primer. After they have had a chance to dry, paint them your preferred colors. Allow to dry again before stenciling on your message. Then hang using some festive ribbon and you're done!
DIY Valentine's Day Candy Heart Idea 03: Garland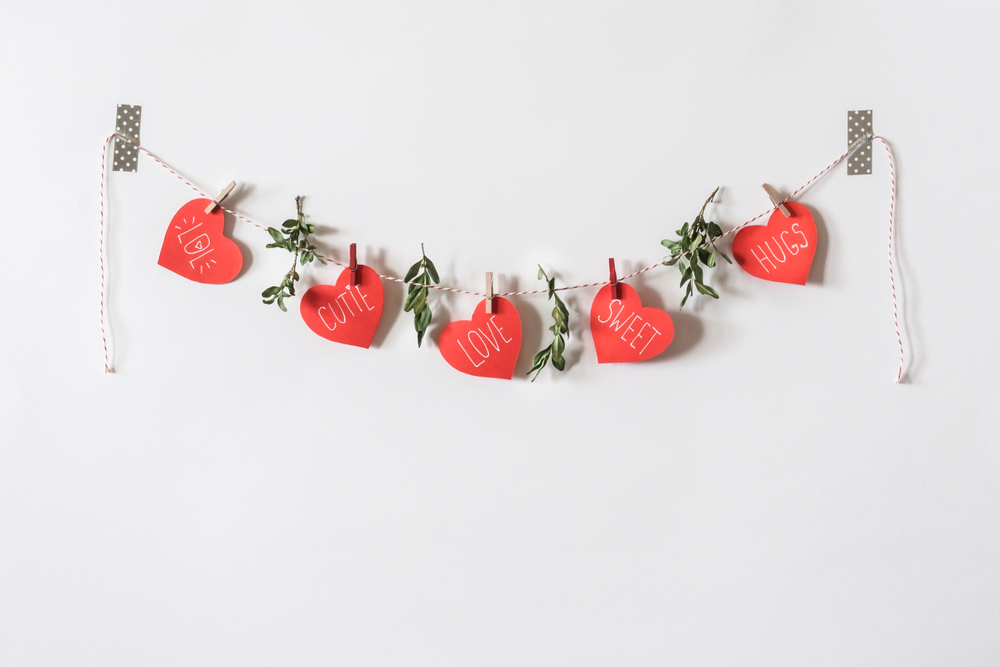 Garlands are a great way to decorate a porch! Whether you string it across the front of your porch, across a window, or even your front door. You can make these look just like conversation hearts, or you can take the concept and run with it.
Materials:
Process:
Start by painting the hearts your desired colors. You can paint them pastel colors or simple red and pink. Then write or stencil your message onto the front. Last, alternate the wooden ornaments with sprigs of greenery. Then hang and enjoy!
DIY Valentine's Day Candy Heart Idea 04: Heart Wreath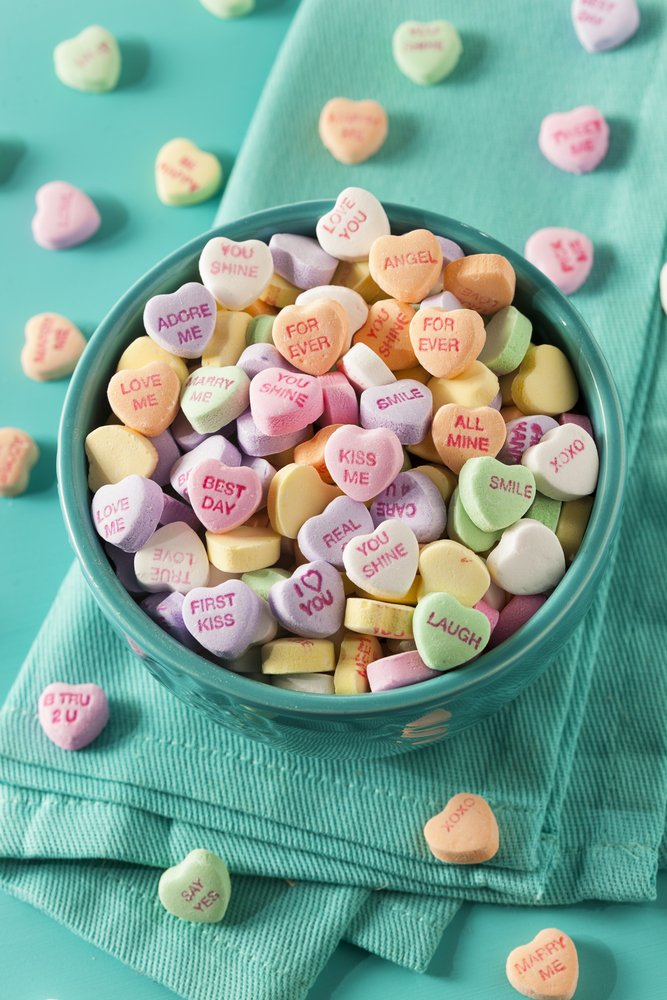 One of the staples of a fully decorated porch is a beautiful wreath on the door. When it comes to conversation hearts, you could create a gigantic conversation heart like the crafts above. Or you can create a wreath made of conversation hearts!
Materials:
Process:
Start by gathering all of your conversation hearts and separating them out into color groups (if you're planning on putting them on in a pattern). If you're going for random, then you can skip this step. Using your hot glue gun, glue the conversation hearts onto the foam base until you have covered the entirety of the wreath. Secure a length of ribbon to the back and use it to hang on your front door.
The next time you're looking for a cute DIY craft for your home, look no further than conversation hearts! Happy Crafting!