If you didn't know already, I am a girl. Well, a grown-up girl.
So, you can take the following suggestions knowing they come from a fairly legitimate source here.
Like these miniature makeup pouches. I have makeup; it needs a pouch.
Yes, I have more eye shadow, foundation, touch up, lipstick, eyeliner, etc. than will fit in here. The idea is a travel-sized one for those quick touch-ups when a gal's trying to take a quick break on a dinner date.
Don't forget the tassel. It adds the whole cuteness effect for these.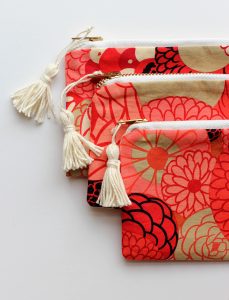 How about some bling for your bod? Some corded ice at your wrist?
At $1-$2 a piece, you can't say, "No" to crafting a few nautical knot bracelets.
Try a few colors, even mixing them if you'd like. You'll need cords, clasps, epoxy, and scissors.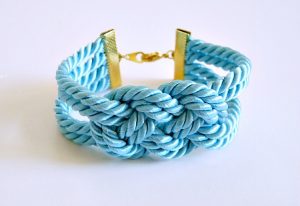 Perhaps the lovely lady in your life (or, bosom friend) has a computer. Odds are she does.
Consider crafting a leather mousepad from cork, leather, and spray adhesive.
Make it a theme by throwing in a few other computer accessories.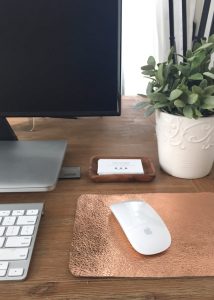 I even found another accessory for you. Yes, those are tacos. They are cord-holding tacos.
I'm not personally a fan of the crunchy, meaty, salady goodness of these barely-Mexican concoctions, but I know many people who are.
If you've got a female fan of quirky taco items, get some felt and snaps and whip a few up for lunch.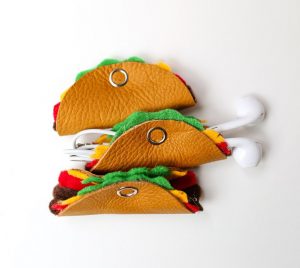 Add some vintage flair to a leather-laced phone case with this next idea.
Purchase some leather, a tool for punching all those holes, and lace. Then throwback to your elementary school lacing skills to put it all together.
Fabric glue will hold the Bohemian white lace on, and a magnetic button will hold the phone in.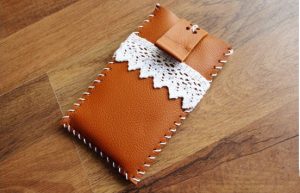 Maybe these ideas have all seemed a bit uptight to you. You may be right.
That is why we're going in a completely opposite direction with a cake slice pillow. In fact, it's a funfetti cake pillow.
Using your gluing or (gasp) sewing skills, piece together the cake slice shape. Stuff it, inside it out, sew the stuffing hole. Then, glue felt strips of white with funfetti accents across the front.
The plush "frosting" on top is bunched-up, filled circles of the same fabric. Glue will be your best friend.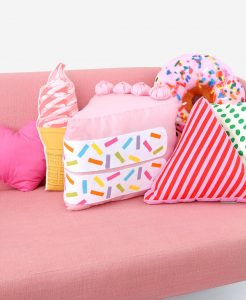 Tickle a Japanophile's fancy with Japanese printed rice bowls.
Yes, you're going to make them, though you're going to "cheat" and start with existing ceramic bowls.
Whip out your amazing artistic ability to paint on some flowers or lines with opaque ceramic paint. If you're feeling jittery, go right ahead and do dots.
After baking, they're set to hold keys, jewelry, whatever.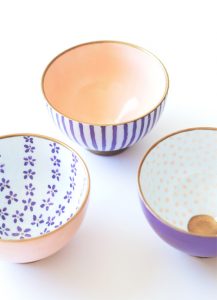 Just like with makeup, I also happen to own jewelry. The lady you wish to present a gift to probably does, too.
This is why a marbled jewelry box made from an old cigar box is a great idea.
Hey! She could put her new corded bracelet in there!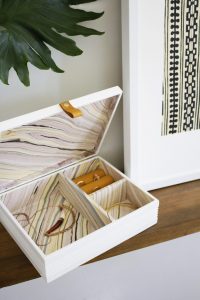 What better way to say, "Here's a present," than with an infinity scarf?
Yes, you can make it. Yes, she might wear it.
Either way, she'll appreciate the effort and it will brighten up her hanger.