What could be scarier than the decorations at a friend's Halloween party?
How about having NO FOOD you can eat?
Choosing a vegan lifestyle can be difficult for the very reason that a lot of people don't seem to know how to make things that fit your diet choices.
I'm here to help you; and your poor, clueless friends.
Like with these Jack Skellington Cups.
The main ingredient of these is coconut flakes and coconut oil. Besides that, you'll need maple syrup and vegan chocolate chips.
Get creative with decorating the tops for that authentic King of Halloween look.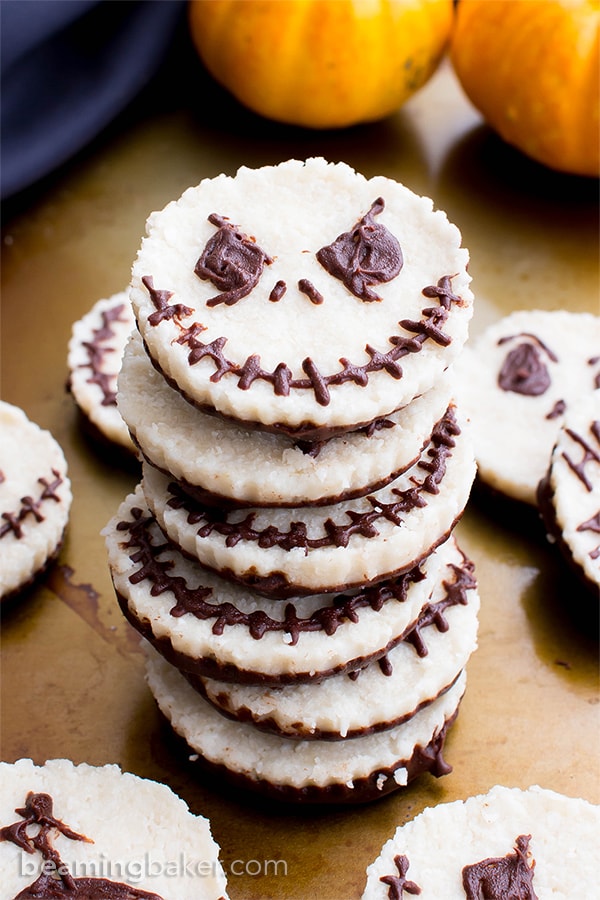 What about individual pudding graveyards, complete with pumpkins and a tombstone?
The best part about this idea is how economical the creator is. Namely Marly used the orange cream part of chocolate sandwich cookies for the pumpkins, and retained the cookie part to create some authentic dirt.
Okay -I lied. The best part is really the homemade pudding. Yum!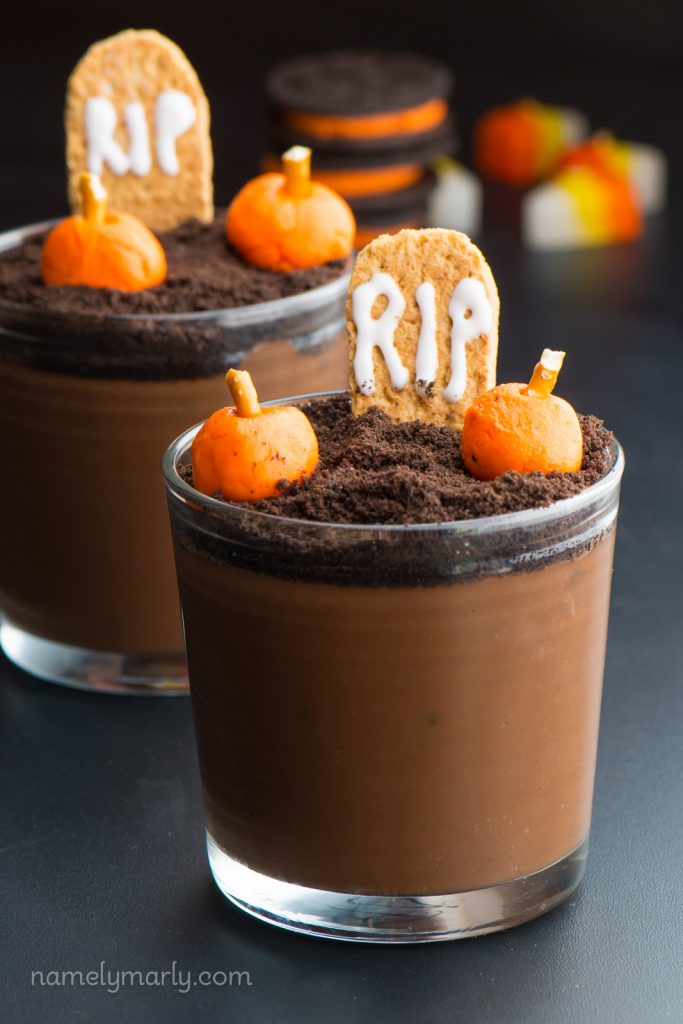 If you're not big into gory details, these bleeding chocolate cups may not be for you.
As for me, I think they. are. AWESOME!
Plus, they use THREE INGREDIENTS: frozen raspberries, rice syrup, and vegan baking chocolate. You have no excuses, besides an empty pantry.
Run off to your vegan retailer today. Your vampiric friends will thank you.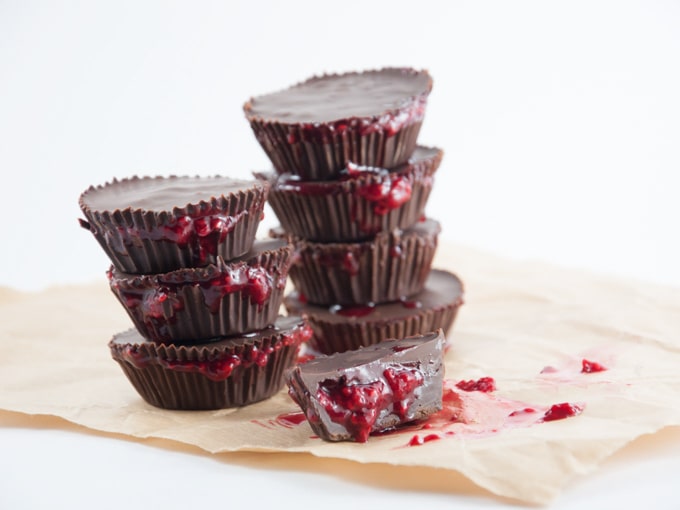 We need some edible eats that aren't dessert-related.
How about pizza? How about mummy pizza?
The crust of this is an English muffin. The sauce is sauce. Eyes are slices of green olives, and the wrappings are vegan provolone cheese slices.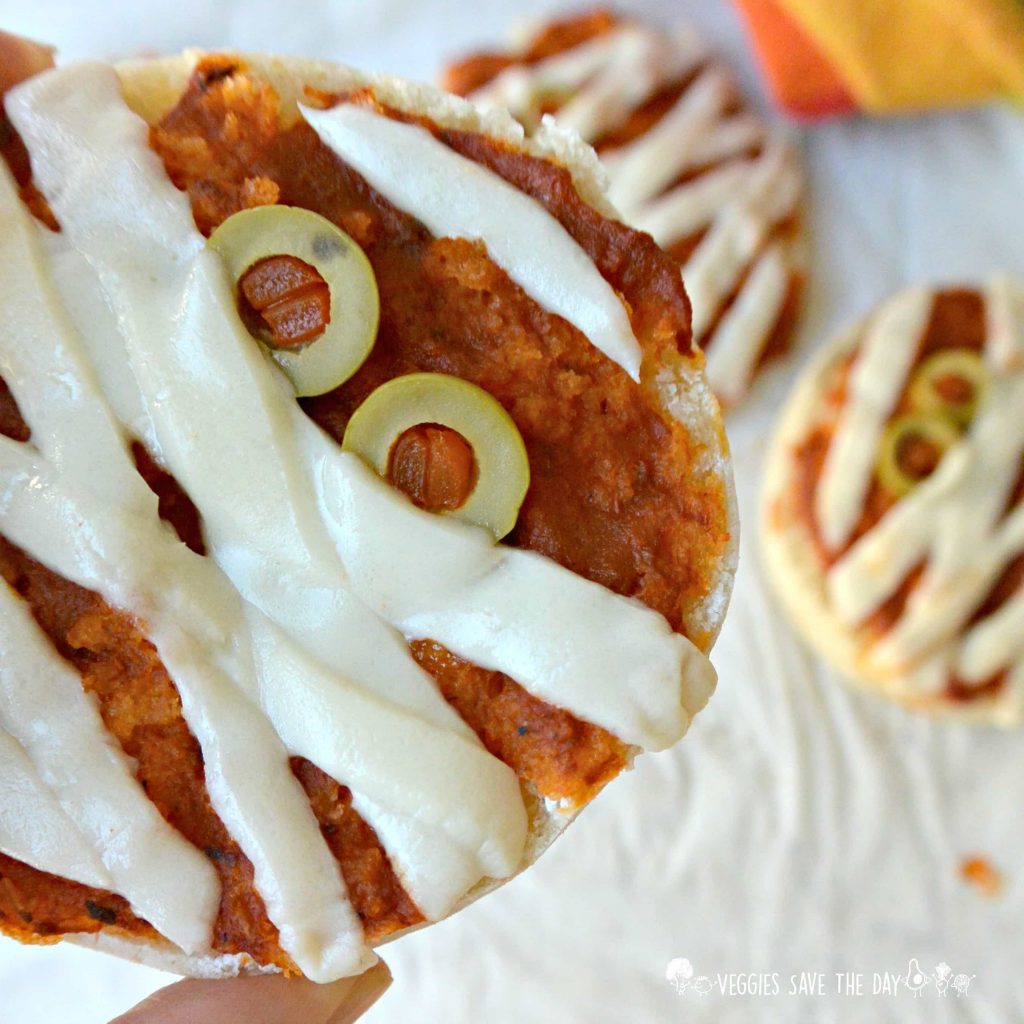 The more I look online, the more surprised I am by how many delicious options are out there.
Check out this Pumpkin Chocolate Cake with Ginger.
And please, for the love of Halloween, make it. Then, tell me where you live so I can make sure you got the recipe just right.
I may have to taste all of it to be certain.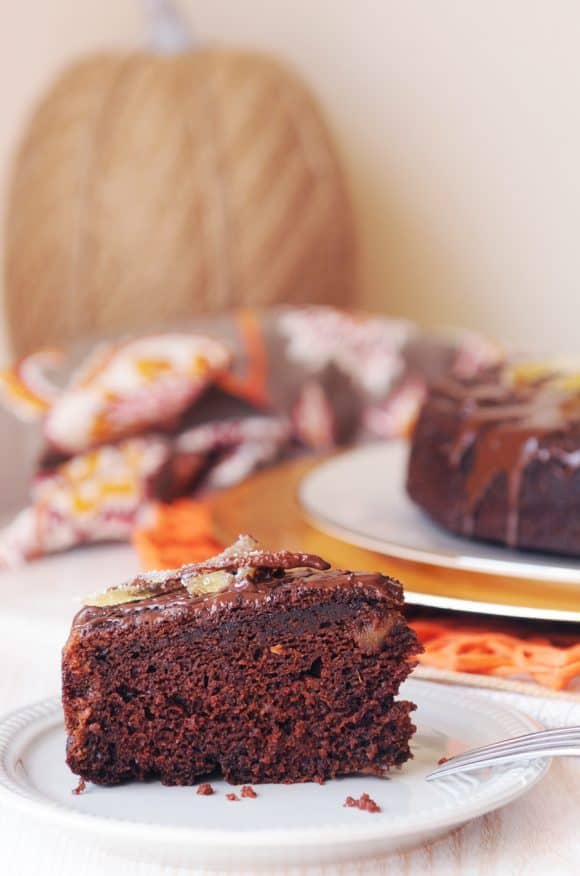 Here is another recipe I'm willing to test. I'm all about helping people out, especially when it comes to chocolate.
So, go on and mix up these Copycat Almond Joy Candy Bars. Don't forget the candy eyes, for Halloween purposes.
Vegan in the Freezer says they taste just like their originals. Let's find out!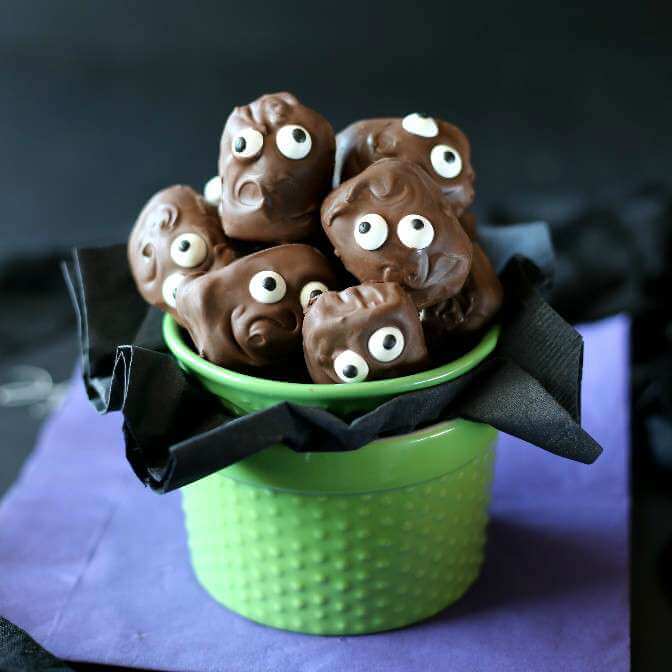 I am occasionally willing to part from sweet things, especially for homemade options that tempt my taste buds.
I'm salivating just staring at this Roast Stuffed Pumpkin idea. It's loaded with rice, mushrooms, walnuts, cranberries, spinach, onions, garlic, and herbs and spices.
Pumpkins go with the theme. Even if they didn't, I'd make it.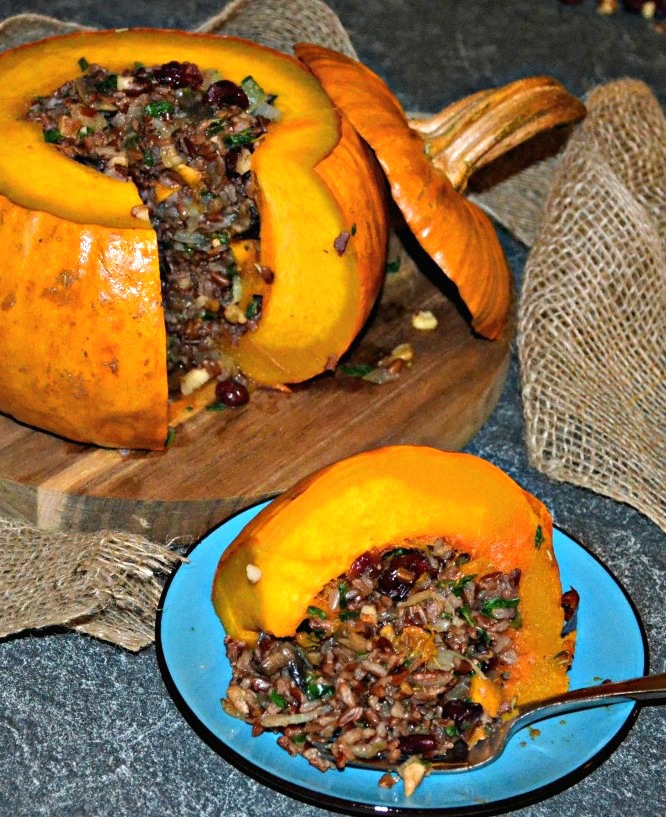 You can't tell me that these Vampire Bite Cupcakes are not the BEST idea you've seen for a party.
If you do, I probably won't listen. I am going to make these this year.
They're a basic vegan cupcake recipe with vanilla frosting. There's some sort of strawberry accent on top for some reason.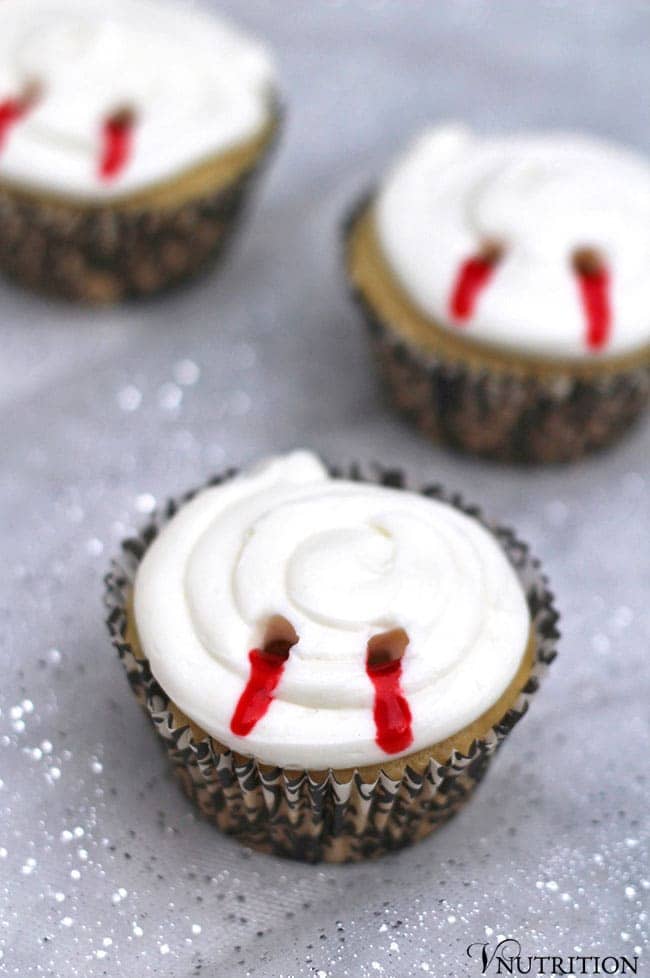 Who doesn't love playing with his mashed potatoes?
I'll admit, though, I've never tried making ghosts. That is why Cadry's Kitchen is brilliant in suggesting these as a spooky food idea.
They're really an excuse for serving her succulent Seitan Bacon gravy, but who's complaining?
It will be scary how quickly guests will make them disappear.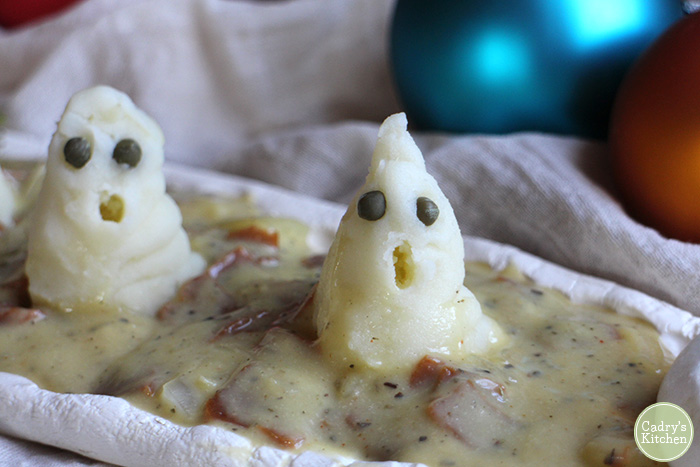 Last and most impressive (besides that Chocolate Ginger Cake you're still going to make for me), is this Pumpkin Panna Cotta with Pumpkin Seed Brittle.
Cleverly substituting in agar powder and non-dairy plant milk for the cream, lucky tasters won't believe this is a vegan option.
It also looks delectably fancy.