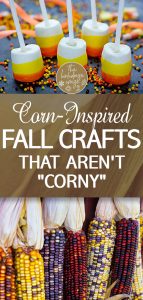 As the air begins to chill, and the leaves begin to turn, it's time for fall decorations to take center stage at home and abroad. One of my favorite themes to work with for fall decorations is corn. It's versatile and so colorful! Corn-inspired crafts are just the perfect look for your home. I suggest getting a few bags of dried Indian corn because it is so variated and colorful. You can draw inspiration from the color palette, which is how we got candy corn to begin with, right?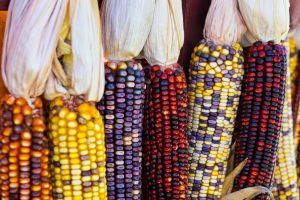 The first craft is relatively simple. Simply gather a few of the Indian corn pieces that seem to go together and create a centerpiece or accent piece to hide about your room. All you have to do is get a little bit of twine and tie a few of them together!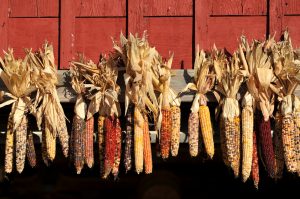 These would go great in the middle of a table, or on an artfully designed book case. They even look lovely on the front door! Basically, you can put these lovely little centerpieces anywhere you can think of.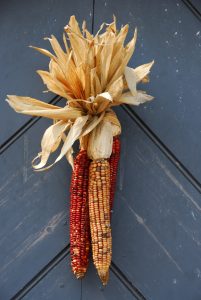 You can take the pieces apart and use the dry husks to create corn husk dolls. Which, while they are fragile, might make for a fun craft with the older kids. If that doesn't strike your fancy, try taking the kernels out of the husks and creating a mosaic that you can display.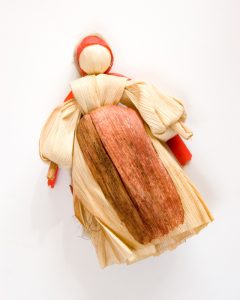 If you'd like to apply this theme to your food, too, creating something like candy corn marshmallows is a cinch! All you need to do is put the marshmallow on a stick, dip it in white chocolate, roll in colored sugar and… ta-da! You've got a tasty dessert!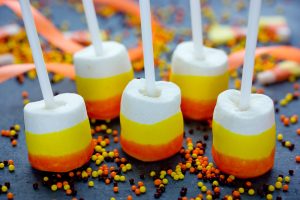 There you have it! a few different crafts utilizing corn and corn husks to help you get into the fall spirit. Happy crafting!