Every year around December 24 at 11:00 p.m., the Santa's helper at our place realizes she didn't quite remember to purchase stocking stuffers.
What's more is that we don't exactly have knick-knacks laying around the house that everyone would like. Right?
Good news: I'm wrong. After reading through these ideas, I will be a last-minute pro come Christmas Eve.
For example, I will most definitely be crafting up these Tetris magnets.
I may even make some before it's nearly too late, or as a present my kids can give to their friends.
The only problem we have is a lack of magnetic surfaces at home, but Moms and Crafters suggests buying a tin with a clear door.
Now we have no excuse to get stacking.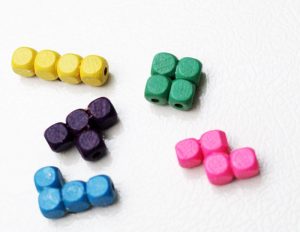 Ah, jewelry: that universal stocking stuffer, if you were given girls.
I wasn't, but I know a few girls -like neighbors, nieces, cousins, etc.
I also know that they like eclectic stuff; say, like, this map bracelet bangle. Heck, we could make this an any sort of bracelet, like repurposed poetry page or vintage duckies.
That's because the trick to making these is in pasting a strip of paper (your choice) to a blank, plastic bangle and clear-coating the whole thing.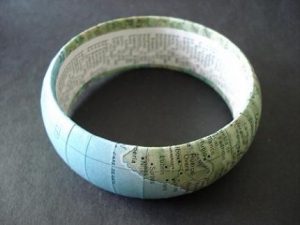 Hey! Those marshmallow shooters will not fit in a stocking!
You're wrong. And even if you're not wrong, I happen to know that you have many possible recipients who would love for you to try your best to stuff them in.
They're a cinch to whip up, you can spray paint them in whatever colors you like, and they're cheap.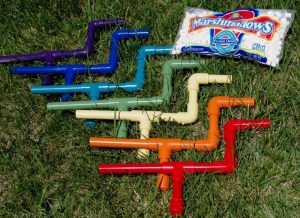 I'm sure you've not forgotten that it's Christmas for your pets, too.
The great thing about pet items is that most fit inside a stocking. Your limit is how many you can stuff in there.
If you're looking for specific ideas; think about various treats, chew toys, distracting toys, or a collar. With so many products out there now, you can even coordinate colors.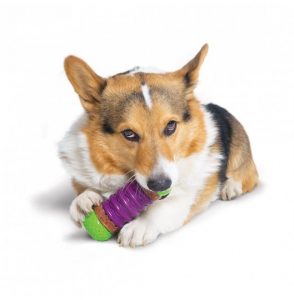 You wouldn't know it, but even the man/woman/child who has everything likes travel games.
My children will play the most technologically-advanced computer game we can actually afford, then turn around and craft a "board" game out of paper and duct tape.
I know, if I gifted one of them this Tic Tac Toe, that he would play it for hours.
Its creation is as versatile as your imagination. Instead of rocks, you could have painted buttons. The bag might be silk, zippered, leather, monogrammed. Also, if the players lose a piece, it will be simple to "buy" a replacement.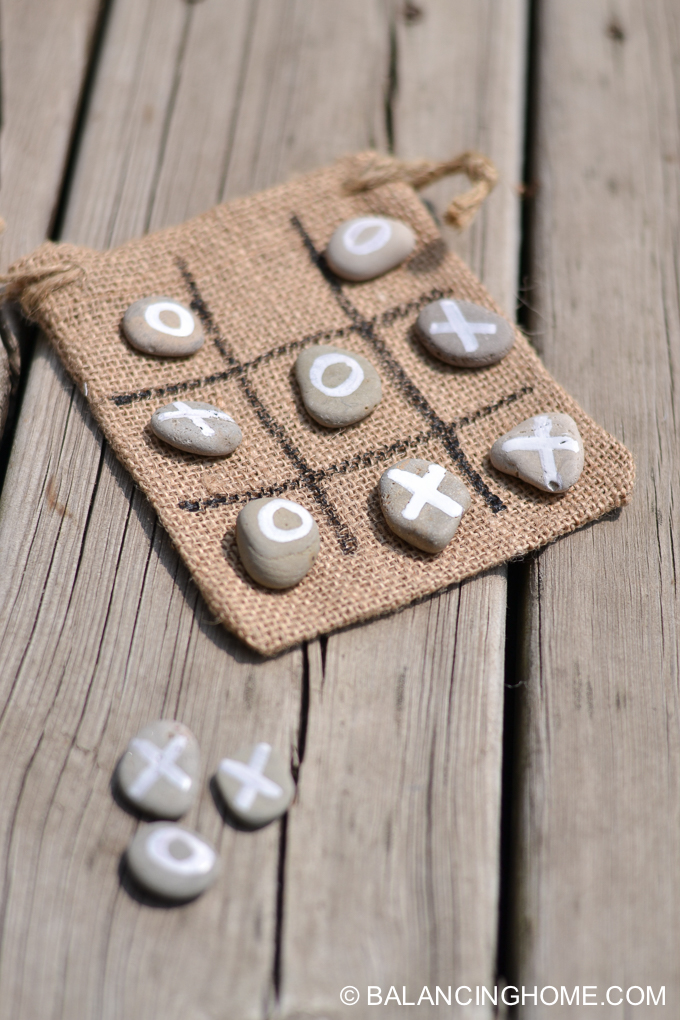 Do you have a marshmallow-lover in your life?
Why not show him or her the love you feel with a giant Rice Krispies kiss?
After using the advanced molding method of stuffing warm treats into a funnel, these "kisses" are wrapped in aluminum foil and tagged.
Is "I Love You" too forward? Try "(Your Name)'s Kisses" or "Rice Krispie Kiss," or "Hershey's Krispies." All right, you can also do "Merry Kissmas."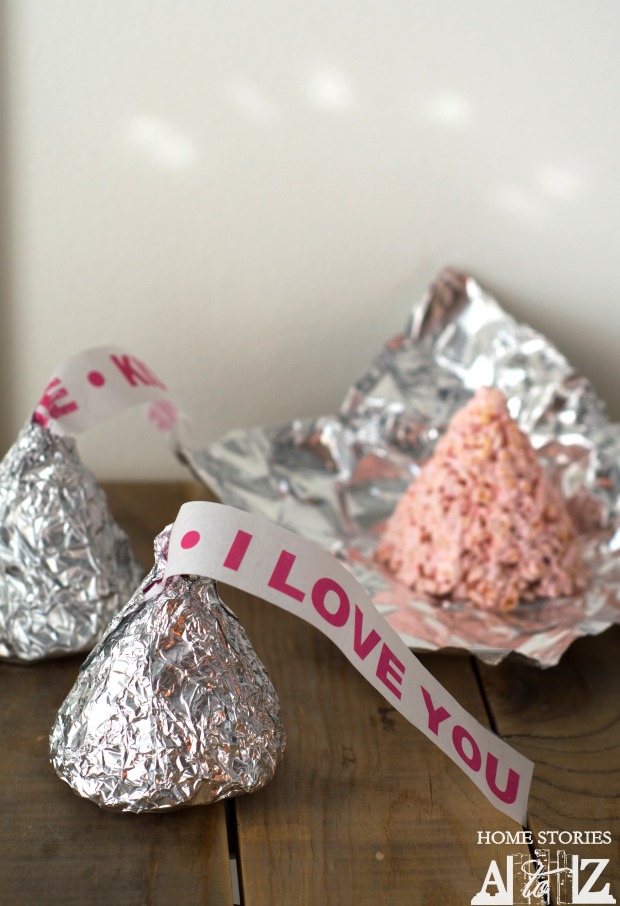 Seriously?! Where has this idea been all my life?
So Creative Things is my new hero. They piped frosting around an Oreo edge, then rolled it in sprinkles.
Look at the end result! They look like a tube of fancy bakery treats. I know what's going in my stocking this year.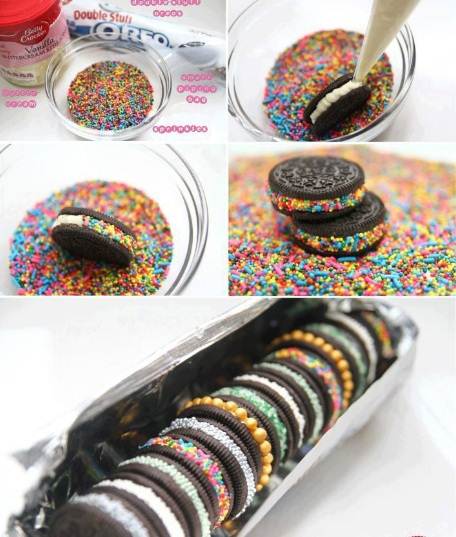 I didn't think anyone could top the Oreo idea, but now I want to make these ornaments.
I mean, how cool is that? Dry mixes, in an ornament?
Stir up taco seasoning for that taco-enthusiast, bacon dip for every single person in the world who loves bacon, and your famous dill mix for that neighbor who always asks for your recipe.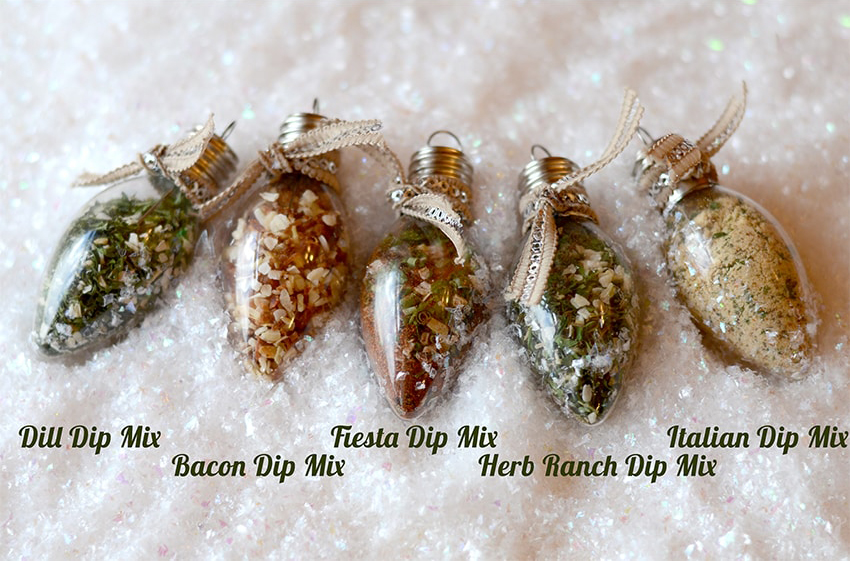 Were you looking for another jewelry idea after those map bangles?
How about this Tube Bead Necklace?
You control the look of the tube part, since you'll be crafting it from a Fimo Effects Block.
After creating, baking, and painting; thread as many as you want on a necklace chain.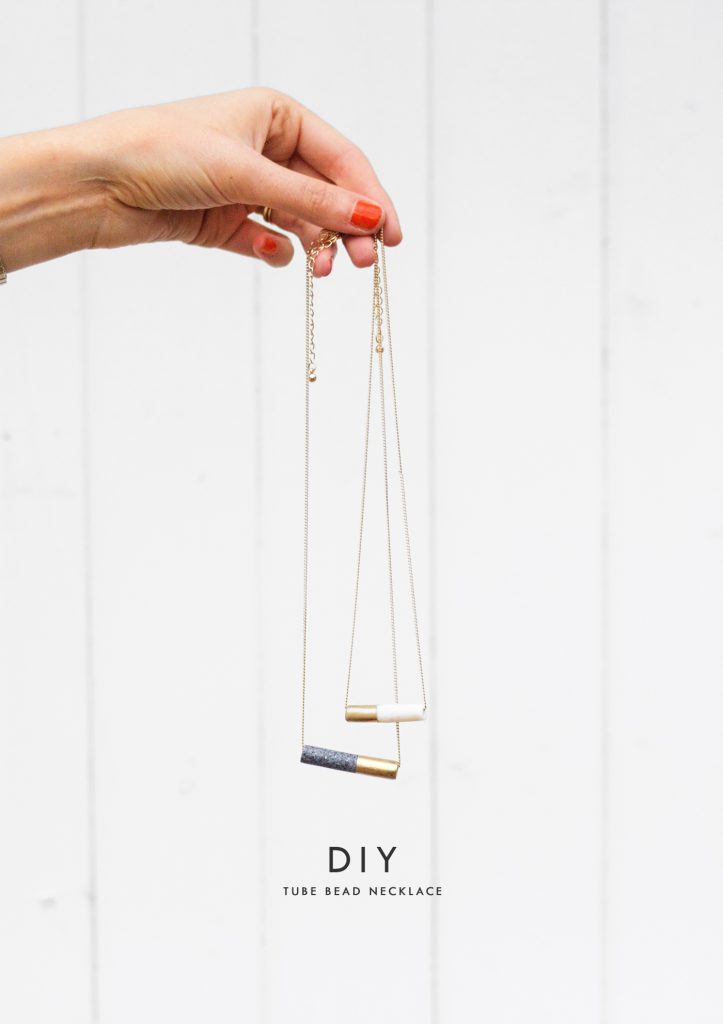 Finally, I know I love these peppermint candies because of the ingenious, edible stamp design.
Follow the simple recipe using water, powdered gelatin, meringue powder, powdered sugar, and peppermint extract. Once rolled, cut, and dried, lightly press on a gel food coloring-painted stamp.
I plan to bag a few decoratively for each stocking, including my own.