One of my favorite themes to work with, whether I'm baking or decorating, is candy cane! I love the simplicity of the red and white stripes and the versatility to make it as detailed or as simple as I want. You can use candy canes as inspiration for decoration or as actual decorations. Here are a few of my favorite candy cane crafts for Christmas!
Candy Cane Crafts For Christmas
Candy Cane Christmas Wreaths
You can use candy canes as the base of your wreath, as inspiration for the color scheme and decoration or as the base. If you want to use the thematic elements of the candy cane, then try creating something like the wreath on the left. Grab a set of red and white ornaments in various sizes (like these), add in some silver for a pop of shine (like these), and you're set! If you want to create a wreath with candy canes as the base, then grab a few packages of these. If you're thinking of something in between, then start with a plain wreath like this. Grab the ornaments from the first and second wreaths and mix and match!
The fantastic part about using candy canes as your theme or base is that your wreath can *almost* squeak by until the end of January without being out of place. If you focus your wreath right, it won't look out of place in January at all.
Mini Candy Cane Christmas Treats And Gifts
My kids and husband have a deep love of candy canes as a dessert. My husband will start buying them and hiding them as soon as they show up in stores and then he stocks up on a weekly basis. One of my favorite things to do is use them when I bake! They make ornate desserts with very little effort. Check out the Chocolate Candy Cane Hearts below: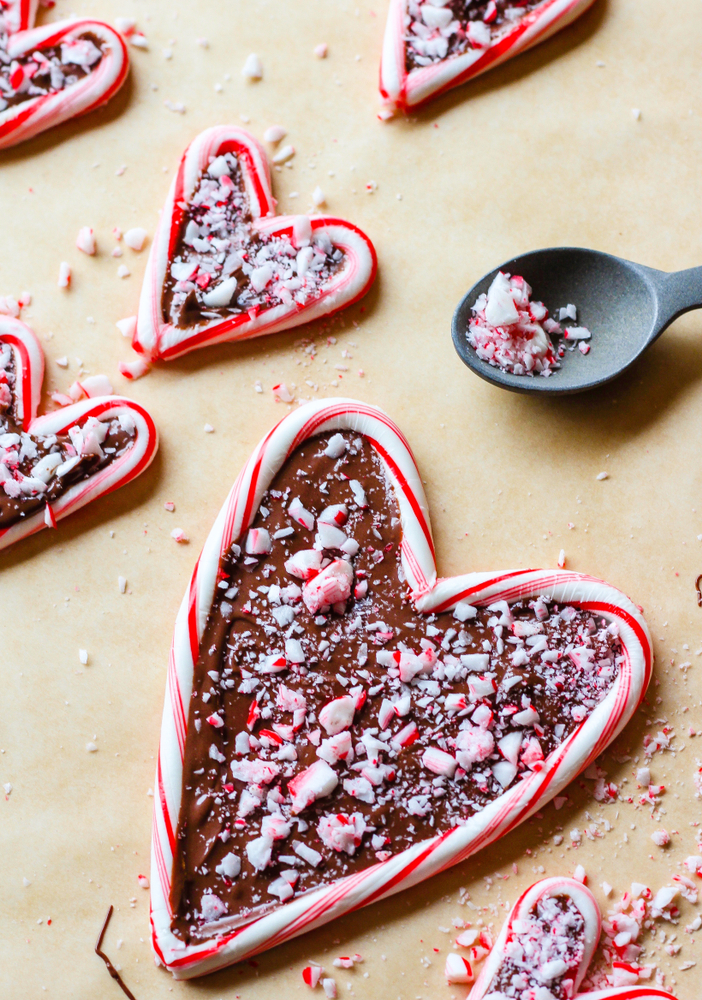 Ingredients:
Process:
Start by arranging the candy canes into hearts on a sheet of parchment paper. Then melt the chocolate according to the package instructions. When the chocolate is melted, but not runny, transfer it into a ziploc bag or piping bag. Using a small tip (or just cut the corner off), pipe a small dollop of chocolate into the middle of the candy canes. Then use a toothpick to spread the chocolate so that it's touching the candy canes and spread equally. Before the chocolate hardens, add your holiday sprinkles! Then allow the chocolate to set for at least 15 minutes before moving them.
These peppermint candy cane hearts make great gifts for neighbors and yummy treats for parties! If you don't want to bake with them, you could turn them into their own Christmas tree, use them as place holders for name cards at dinner, or even melt them to create dishes!
Candy Cane Christmas Decorations
If you want to take your love of candy canes even further, then use it as the theme for your Christmas decorations! This doesn't mean you have to hang candy canes everywhere. You can use the colors, stripe pattern, and more as inspiration for your decor.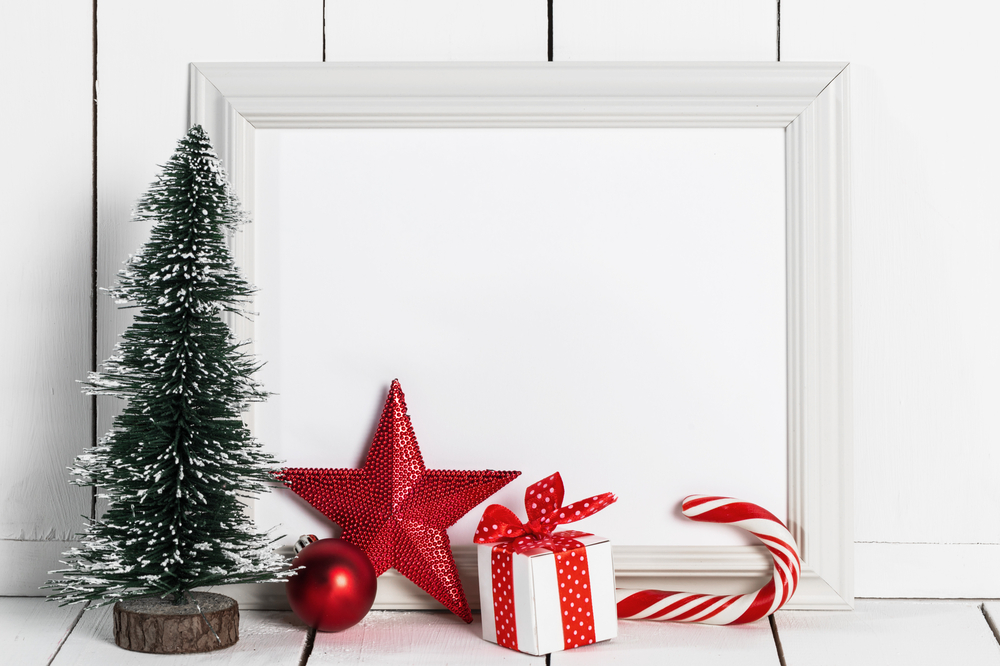 From items like this 6-ft candy cane inspired garland, to these darling mini candy cane lights, there are plenty of options if you're looking for more literal representations of candy canes. If not, then you should check out this red and white striped ribbon that's perfect for trimming your tree, these cute red and white striped LED flameless tealight candles, this plush red and white throw, and these darling diagonal striped pillowcases.
So, whether you're looking for inspiration to refocus your Christmas decorations, something yummy to share with neighbors, or something new to place on your front door, candy canes make for great inspiration! Try making one of these crafts or treats the next time you're looking for something new.
Happy Holidays!