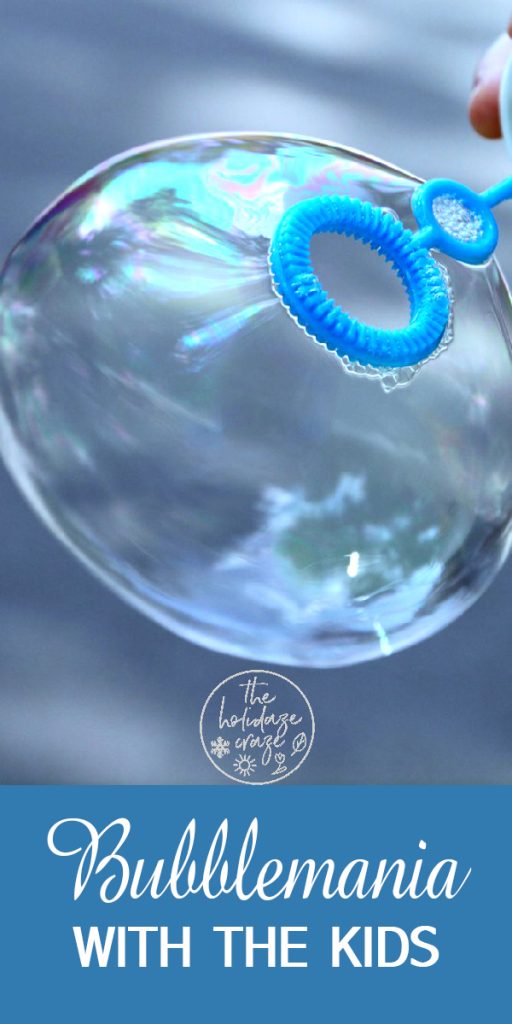 One of the hottest activities to do with your littles now that it's a bit warmer outside involves bubbles! Whether you're looking to create some art, or you want to play in them, bubbles can make a regular afternoon into a memorable one. Moreover, if you're looking for a way to entertain your kids that doesn't include screens, then bubblemania is it!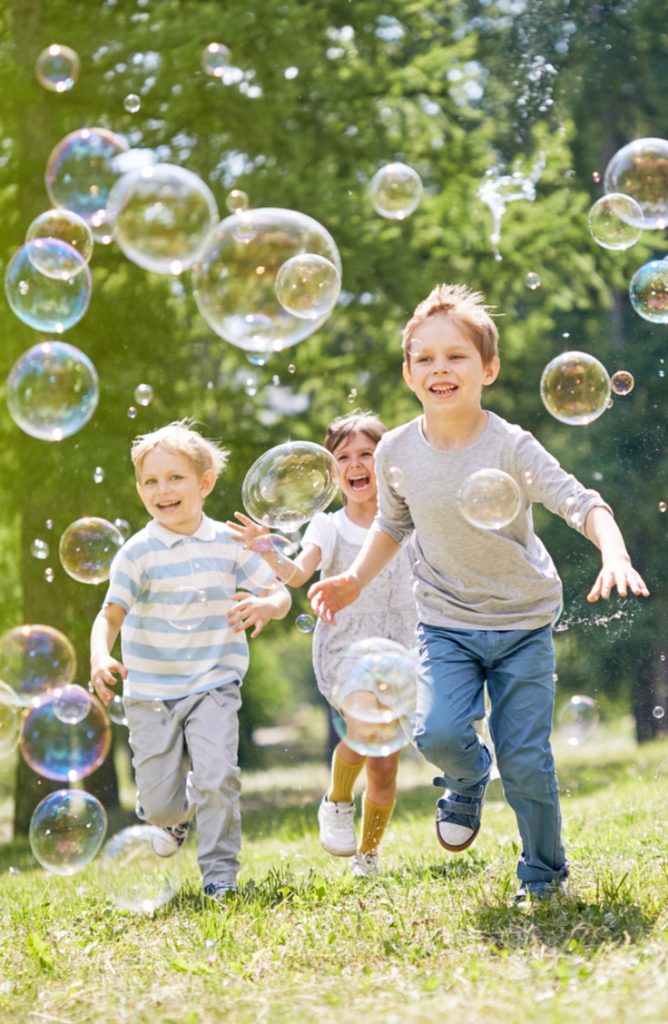 Bubblemania Fun
I'm going to give you a few suggestions, from art to play time to help you keep your kids occupied and make this summer one of the best! All you need is a little dish soap, some corn syrup, and some water to make the best bubbles ever.
Basic Bubble Recipe
3 c. water
1 c. dish soap
1/2 c. light corn syrup
Simply measure, pour, and stir gently to get the biggest bubbles you've ever seen!
Giant Bubble Play
Items needed:
First, start by making your bubble mixture. I'd suggest doubling the recipe or tripling it if you're going to be putting kids inside the bubbles. Once you've made your solution, pour it into the pool and toss in the hula hoop. You can definitely attach some strings on each side of the hoop to help you lift it, or you can use your fingers. Whichever you choose, be prepared to get soapy! This activity is best done on concrete so you don't ruin your grass. Once you've got your solution made and put the hoop in the pool, have little one hop in! Next, all you need to do is life the hoop and watch as the little is encased inside a bubble!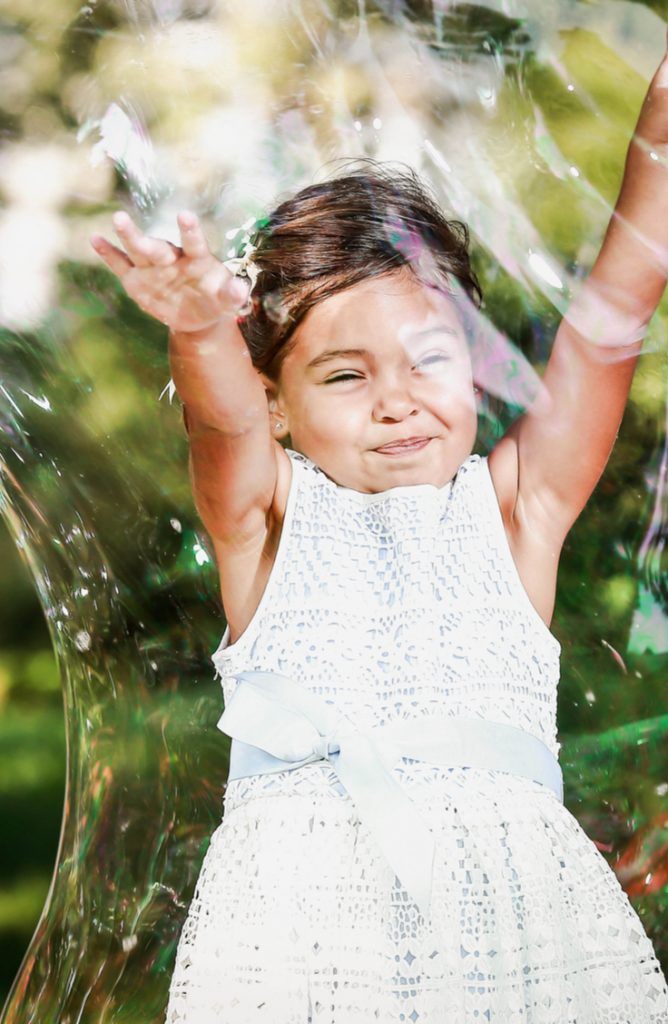 If you want to take your bubble game to the next level, then I'd suggest getting two dowels and two lengths of string. Ideally you want one string double the length of the other. Start by tying the longest string on the ends of the dowels. If you want to use eyelet hooks or glue, go for it! After you've made sure the longest string won't go anywhere, you're going to tie the shorter string to the dowels as well. This will create a "v" type shape when you hold the dowels apart. Now that that parts done, you can dip the string into your bubble solution and you're ready to go!
If bubble play isn't your thing, and you'd rather spend some fun inside painting, then this is for you!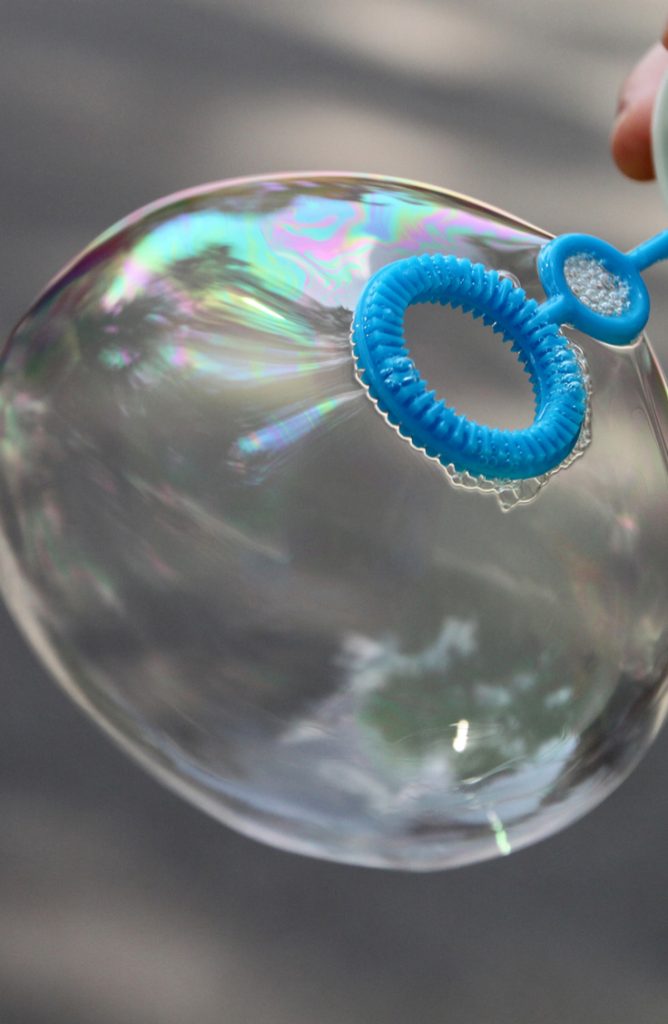 Bubble Painting
I didn't have time to take pics of our fabulous bubble painting, but it was definitely a hit! It's a unique way to paint and a very fun way to spend an afternoon.
Items:
Mix the paint, soap, and water together until you have a nice soapy consistency. After you mix your soapy paint, you have two options: Either blow bubbles into the bowl and lay the paper on top gently to pick up some bubbles, or blow the bubbles from the straw and lay them on the paper.
Mix and match your colors to create some really unique pieces. After the bubbles dried, I had my littles trace some of the bubbles with markers to add a little more definition. I think it would be cool to use pre-printed photos of sea creatures, mermaids, etc. and then add the bubbles to them!
Around my house we call this bubblemania. We love anything to do with bubbles. Let us know how you and your little like this. Have fun!