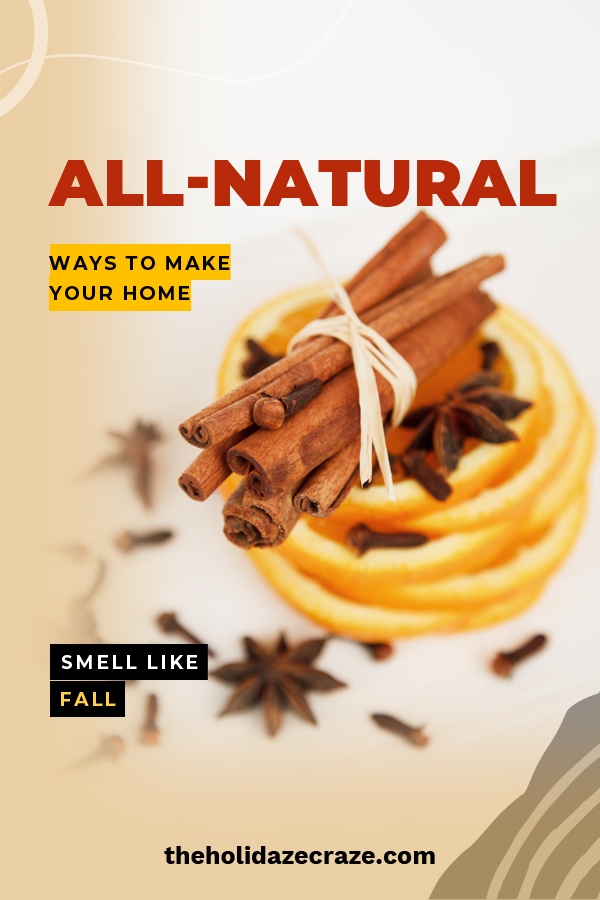 I can never decide what my favorite part of autumn is.
Sometimes, I fall in love with all the crisp, dry changing leaves. Other times, the child inside me gets excited at the cold, as I sense snow coming for winter.
Most of the time for parents, the best thing about fall is school starting.
And, let's not forget about holidays: Halloween, Talk Like a Pirate Day, and Thanksgiving.
Hence, the importance of smell.
Cloves are a spice I can't help but immediately associate with almost everything I mentioned.
I catch a whiff, and am salivating at the thought of pumpkin pies, cranberries, gingerbread. Mmmm!
That's why I love this idea made by Design Improvised for clove-stuffed pears.
It's a clever, decorative, welcoming way to accent a mantel and draw everyone in to the scents of the season.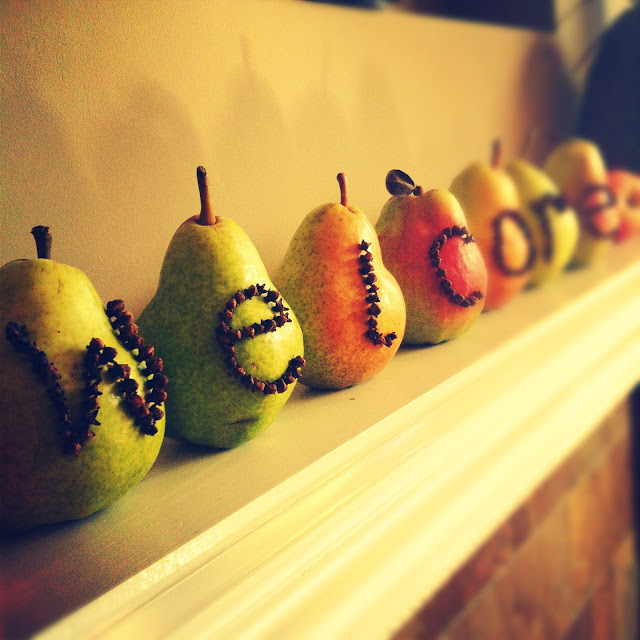 The easiest way to flavor up the house is by using a simmer pot.
Now, all you people like me: you don't actually need to buy an official pot. I totally use my saucepan. Or, if you're feeling fancy, you can purchase a simmer pot here! Just don't leave it on too long, or you'll have cinnamon stuck to the sides forever.
Speaking of, Linda Ly suggests a simmer of cinnamon sticks, orange peel, bay leaves, and cloves.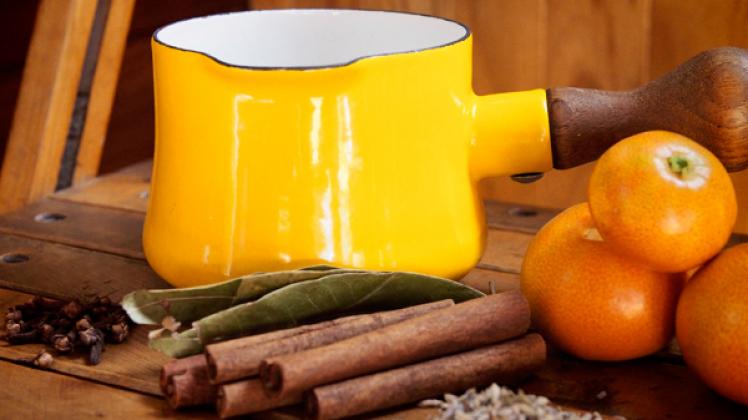 Another easy, natural way to spread the fall feeling is with a sachet.
The Pioneer Woman is clearly my kind of woman. She starts by detailing how to sew the bags, then says you can just glue them. Then, she says you can just gather the fabric around the contents and tie off the top if you don't even want seams.
However crafty you are; the gist of these sachets is mixing rice with your favorite dried flowers and essential oils, then carefully dumping that concoction into a fabric bag.
You'll have a great scent-maker to place wherever you wish.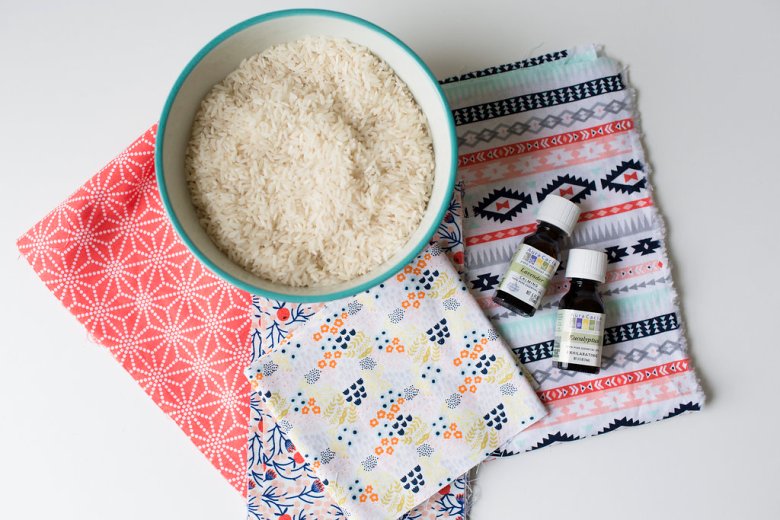 Are you in favor of burning your flavors?
I'm not referring to leaving that simmer pot on too long. I'm talking about Smudge Sticks.
These are made by wrapping floral and herb favorites in twine, and allowing them to dry out completely.
They are released by lighting the end with a plain wax candle. Make sure you ventilate the smoke.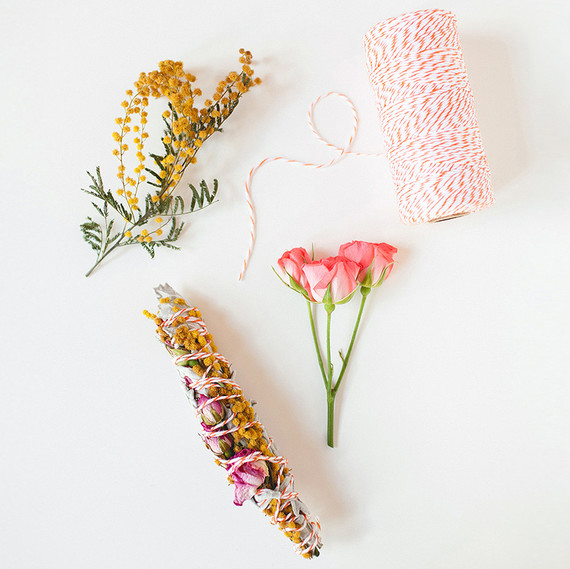 Speaking of burning, you've probably used scented candles before.
But, have you used ones you made? It's possible.
Hop on over to She Uncovered for their all-natural recipe for Pumpkin Spice Mason Jar Candles.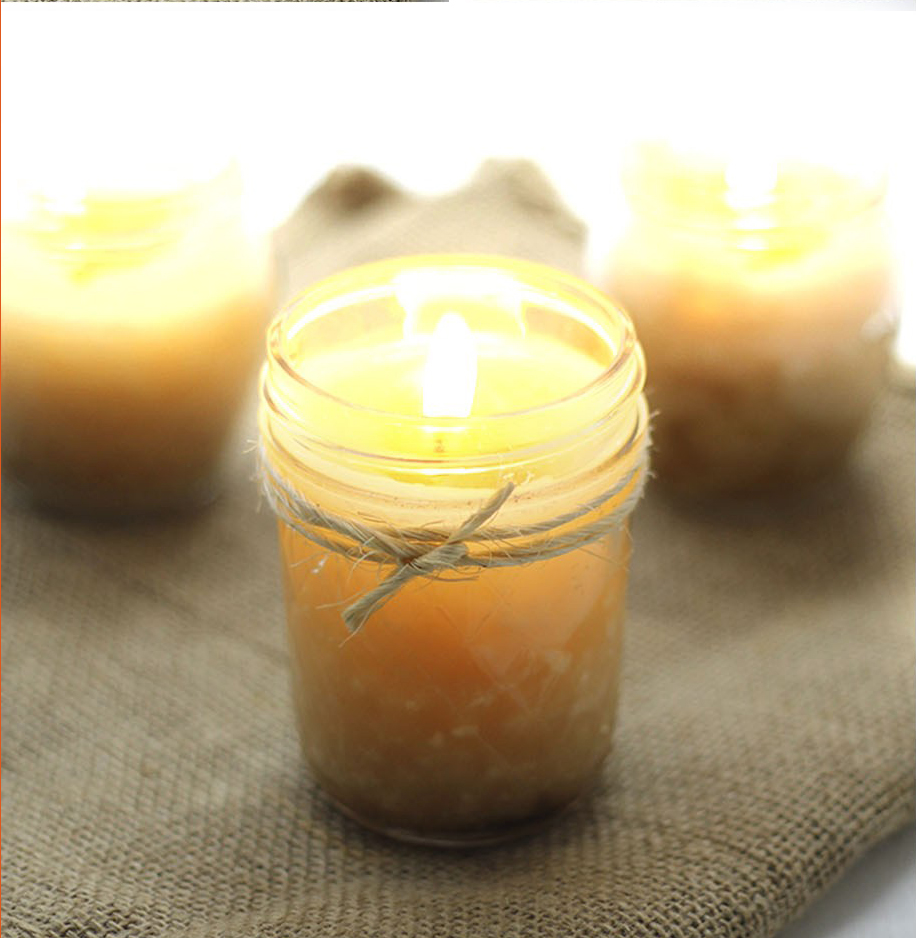 Herb bundles are similar to smudge sticks, with a distinct difference (no fire involved).
That's not to say they aren't just as good at spreading natural scents to your home.
As an added bonus, they are a cute decoration reminiscent of country living and fresh outdoor walks.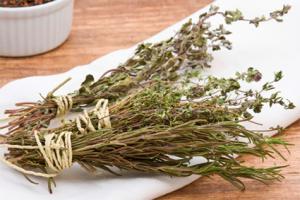 We're all familiar with potpourri as well, but I admit to only ever purchasing pre-made bags.
Thanks to Julie Blanner, I've got the know-how to mix up my own variety. She recommends apple and orange slices (very thin, and baked), cinnamon sticks, star anise, and cloves.
And, there are only good things about controlling what goes into my potpourri.