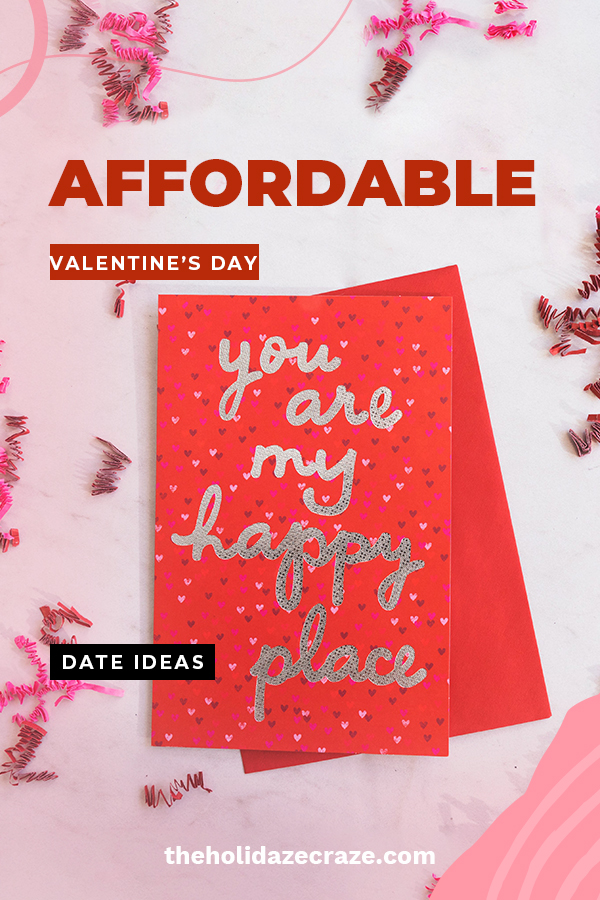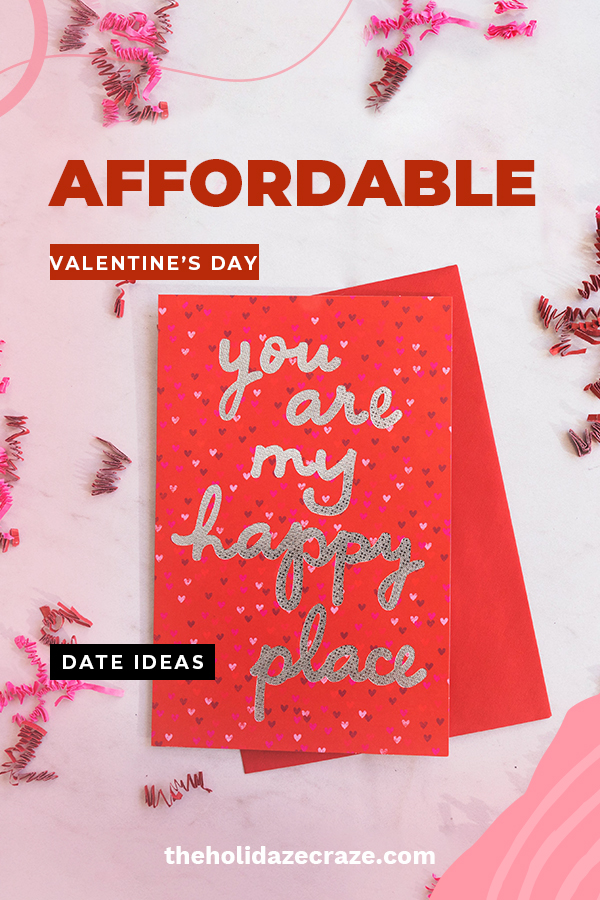 Happy Valentine's Day, everyone!
Grab your sweetie, kiss his or her loving face, and get set for a hot date night that won't stretch your budget.
Even before the official Day of Love, I'm sure you want to show your lover just how much he or she means to you.
Why not start with the first day of February? Lead him or her tenderly to V Day itself with 14 days and 14 ways to show true love.
The days list things like an act of service, baking cookies, and leaving a thoughtful love note.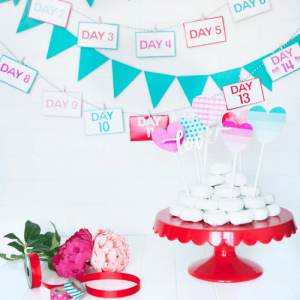 On the day of, print out and craft up a sweet banner to hang somewhere your spouse will see it, like in the car or over the bathroom mirror.
There's nothing like the constant message of love to keep his or her thoughts on you all day.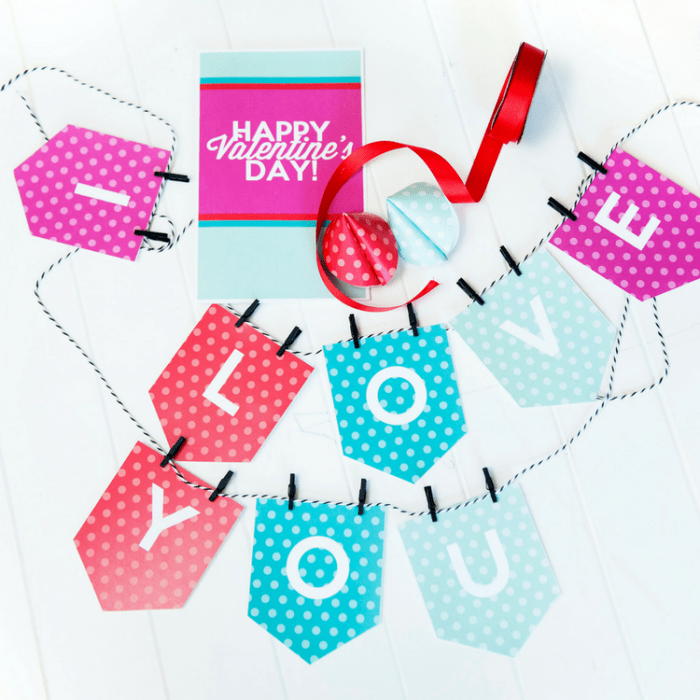 After sticking that banner in his or her car, how about following it up with a Date Night in a Box?
Buy a box, choose a theme, print out the cute text, and fill it with everything you'll need for the theme you picked.
A playful night, as pictured, will have games and treats. An adventurous date might include binoculars and hiking supplies.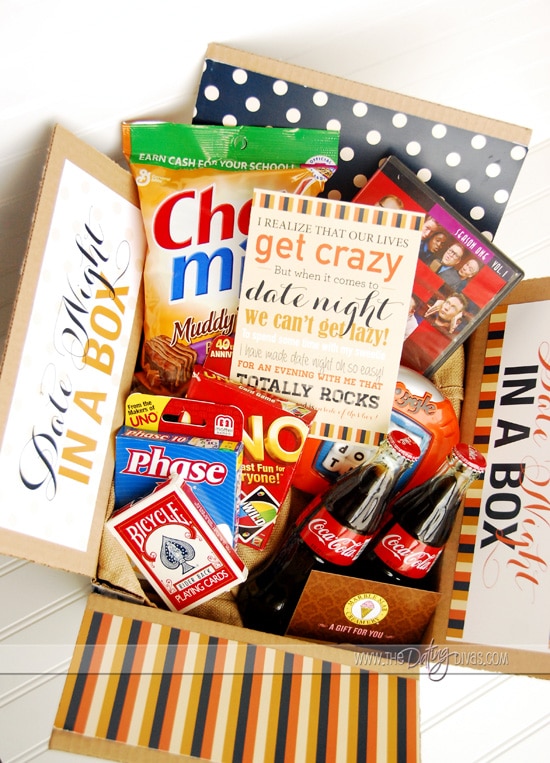 Way back when the hubby and I knew a fantastic chocolate artist, she hosted a truffle-making class.
Let me tell you: making chocolate with your honey is a great date night idea. Look up a recipe and make your own at home, together.
Things can heat up in a close kitchen, crafting and sampling a known aphrodisiac.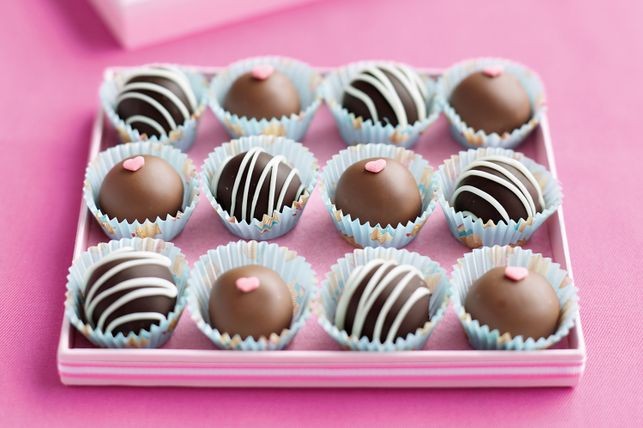 Ever thought to choose your own Valentine adventure? The chicks over at The Dating Divas have.
You can follow their story guidelines by picking up an Ultimate Valentine's Day Pack.
Not only will you two have a date night planned out, but the kit will cover the rest of the holiday's activities as well.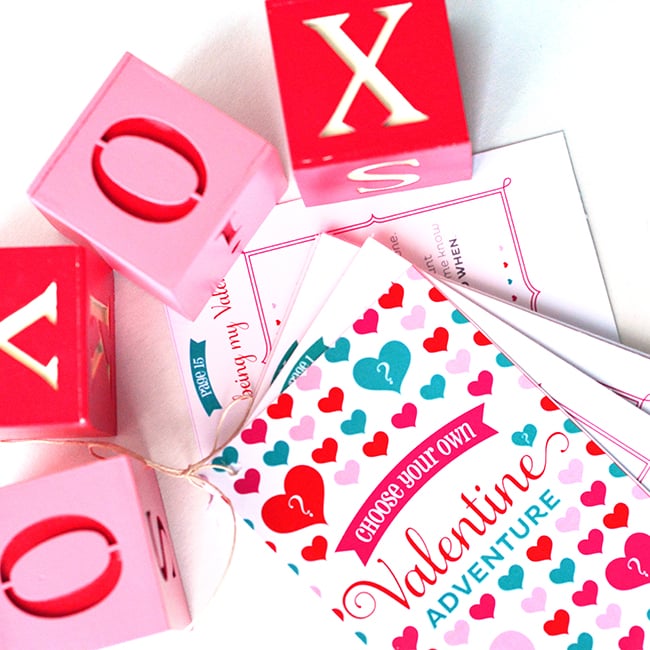 Speaking of adventure, head out on one!
If you live in a warmer area, especially by a beach, consider a marshmallow roast. If it's not so warm outside, cuddle opportunity!
There's nothing like a roaring flame to kindle your passions.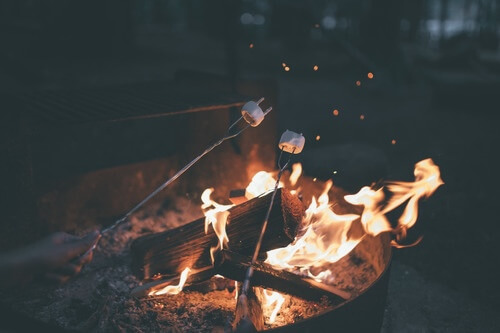 You may think you know what to plan for date nights. You have some experience with this person, after all.
Despite all that, I know my sweetie would appreciate the promise of a full year of dates -all planned out.
Spend the evening dreaming up places you'd love to go, and you'll find suggestions …just might lead to continuing the planning later. Say, on February 15th.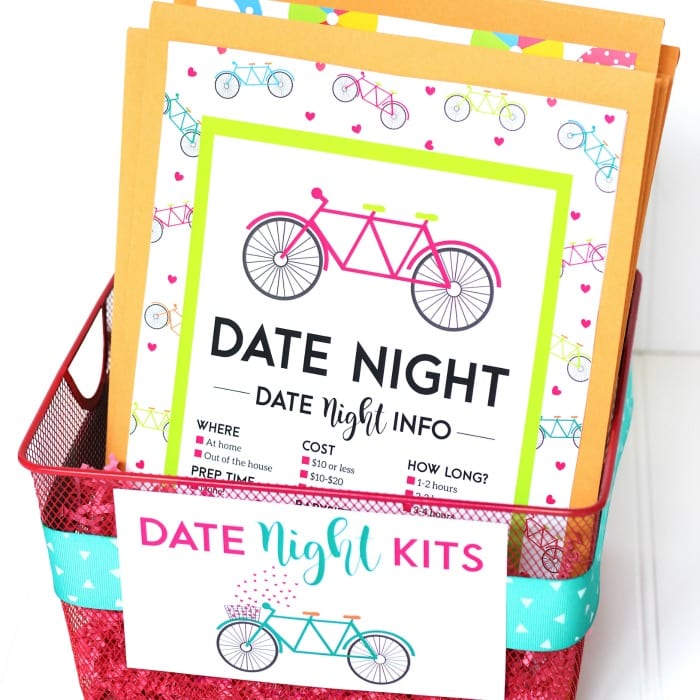 Have you ever played Jenga? Have you tried Date Night Jenga?
Of course you haven't! You need to go make it first! Fortunately, the preparation is simple.
Use a permanent pen to write suggestive actions on each block; like 5 minute massage break, Tonight I'm going to…, and I love you because…
You can paint the sides decoratively if you wish, too.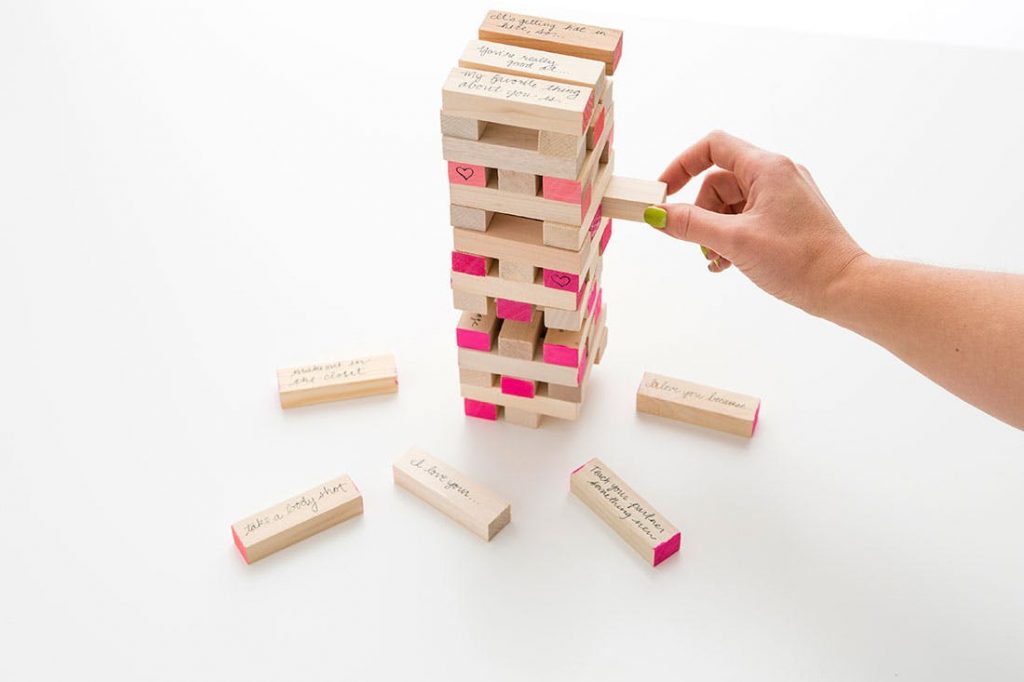 Speaking of more games, The Dating Divas are at it again with Glamping Bingo.
It's part of a year's set of intimate dates.
I'm not sure we'd ever get to BINGO, but I know a husband who'd like to find out.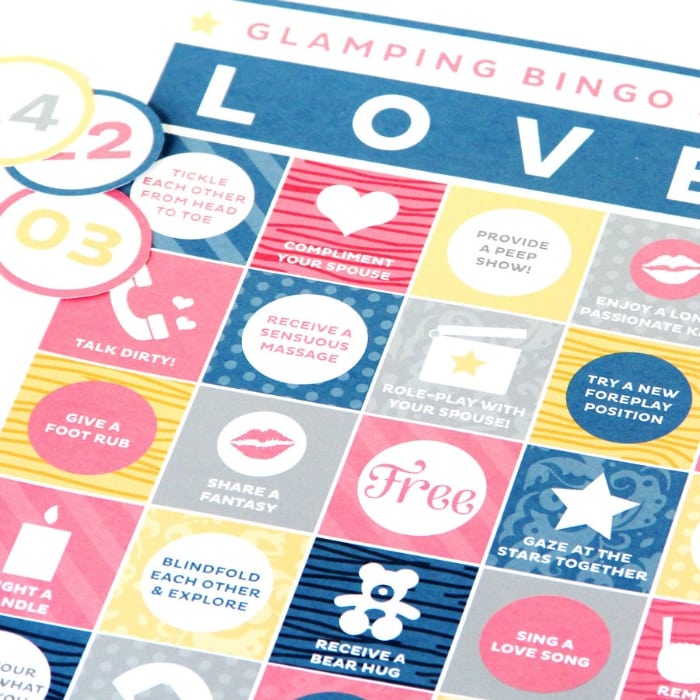 When I first dated the hubs, I enjoyed planning elaborate dates. One time, I asked him to a dance with a series of clues.
You can set up just such a treasure hunt for your sweetheart.
Who wouldn't want to follow romantic suggestions, leading to an ultimate treasure?
Just be sure that treasure is located in the bedroom, or at a restaurant, where you'll be waiting.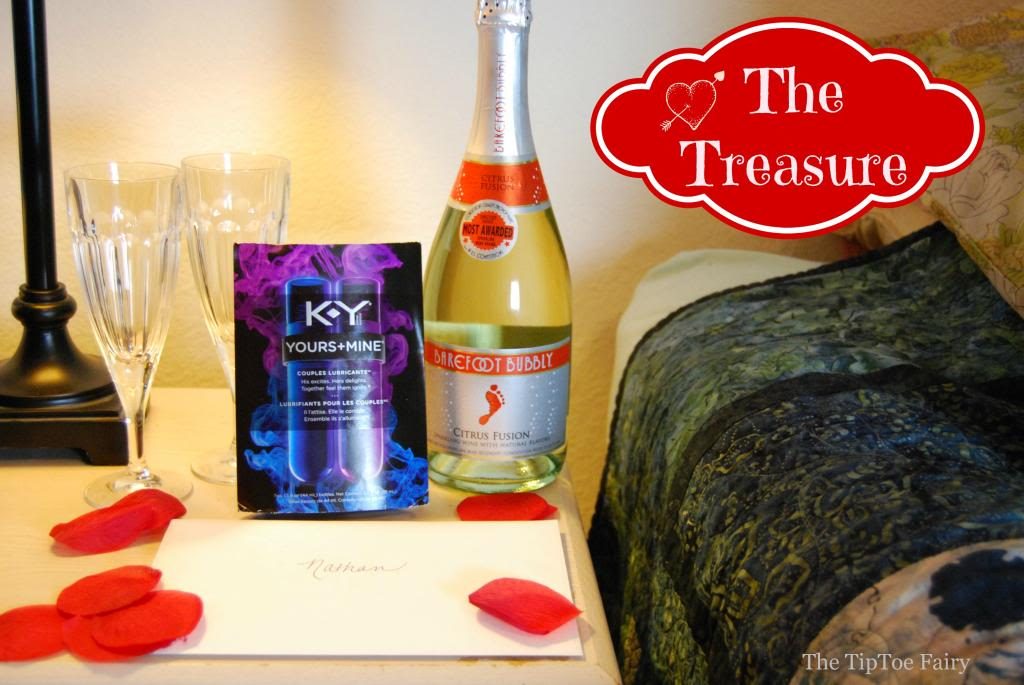 Finally, and cheaply, just treat your spouse to a day of being pampered.
What's his or her favorite meal? Treat? Movie? Position?
It's always a good idea to ask. Use this handy form to find out, then fulfill.