If there is one thing I love about crocheting, it's the part when the project is all done.
Sure -it was fun to look up designs and tell myself I could do any of them. The creation was a bit engaging as well, as I had something to occupy my hands.
Since I'm about doable crafts, though, I am all over painless crochet patterns.
If you need to head to Michael's to stock up on yarn and crochet hooks, order online instead, use this link for a special offer that is good through the 21st!
Take this headband, for example. I can make that, probably even this year.
Rescued Paw Designs actually calls it a Pumpkin Latte Crochet Ear Warmer, even though it's mostly warming her head.
For materials, they list a worsted weight (4) yarn, J hook, buttons, a yarn needle, and scissors.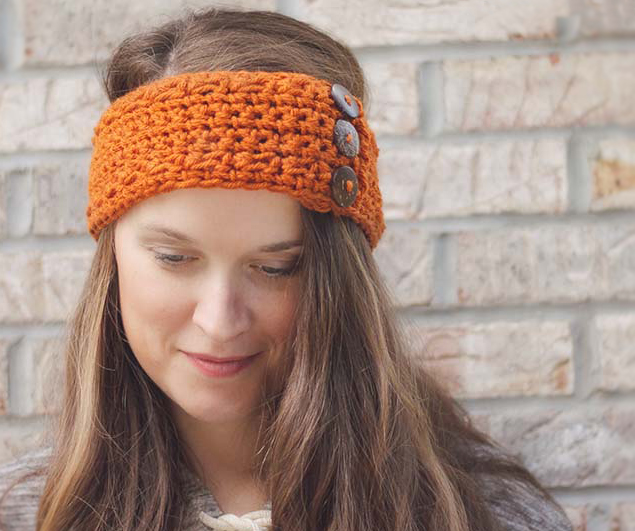 Are your shoulders feeling cold now that your forehead is covered? Consider whipping up a cowl before putting your hook away.
Well, maybe before putting your hooks away. This cross-hatch, button-up fall accessory uses an N Hook.
For yarn, grab some bulky size 5, in an off-white (Loops and Threads Charisma is the specific color pictured here).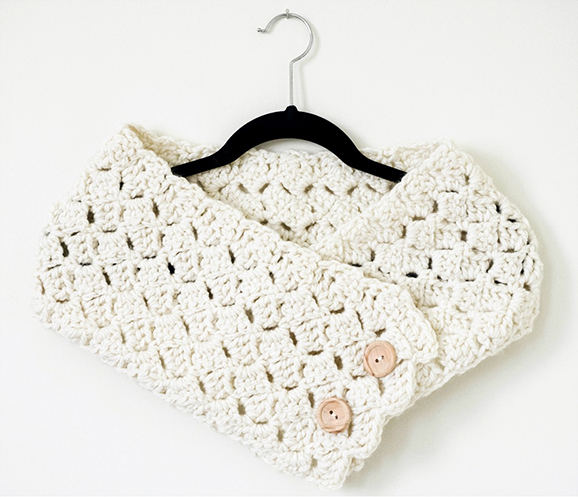 What says fall more than leaves? They're why the season has that nickname, after all.
So what says fall crochet craft more than crocheted embossed leaves?
Pick up some cotton yarn, and a tiny U.S. B/1 hook at the store, then head on over to Little Things Blogged for the pattern.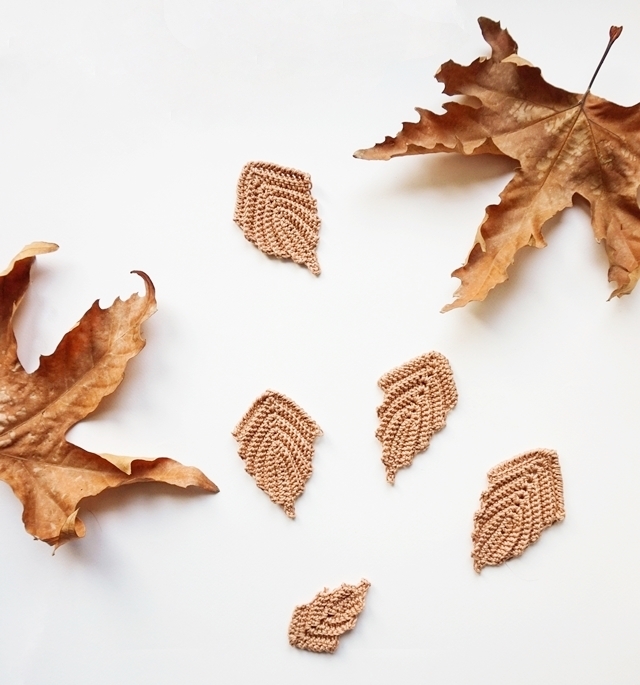 Were those not quite the leaf you're looking for? Consider The Painted Hinge's larger maple leaf pattern, instead.
Made using a size 8 hook, they look like a pretty, seasonal doily.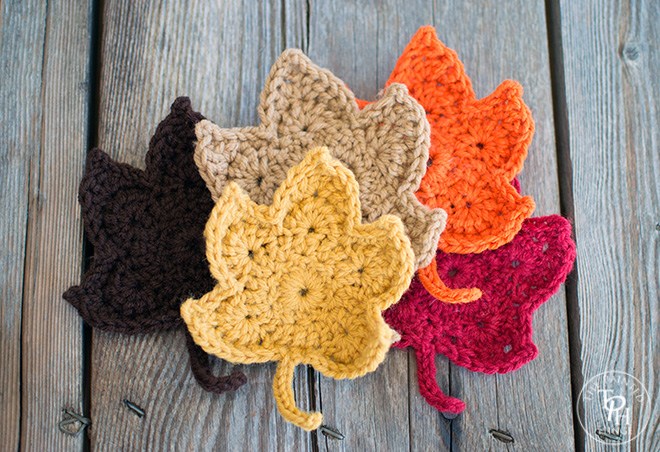 This is the most adorable thing I am certain I never could put together.
But, Mama in a Stitch claims to have made her in just one day. With odds like that, who wouldn't want a plush hedgehog?
She'll take an F Hook, wool, fun fur, eyes, felt, and fill. Go make one. Your kids will love it!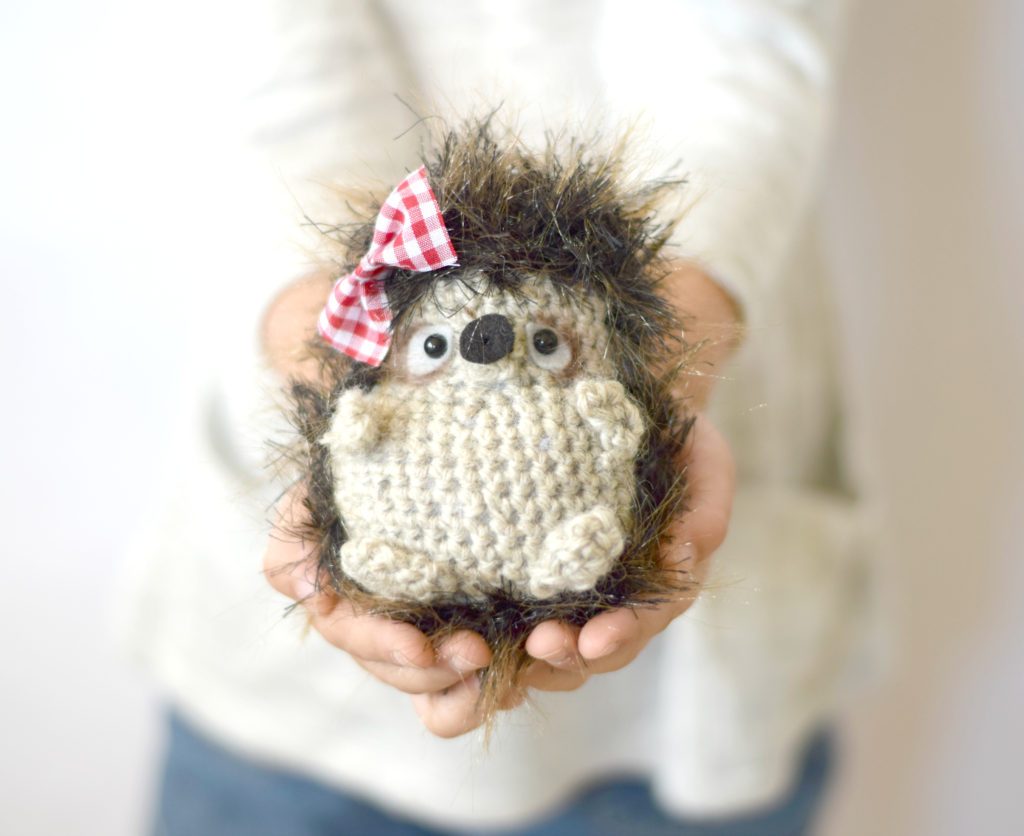 Aw! This guy's darling, too! I want a mini crocheted pumpkin.
I'm just going to pick up three colors of yarn, besides that fourth strip of black for his mouth. Ooh -and some fill and those eyes.
Sew and So used a 4.00 mm hook to crochet round and round into his pumpkiny ball shape, then crafted the stem and leaves separately. It's like making a Jack o'lantern, in reverse.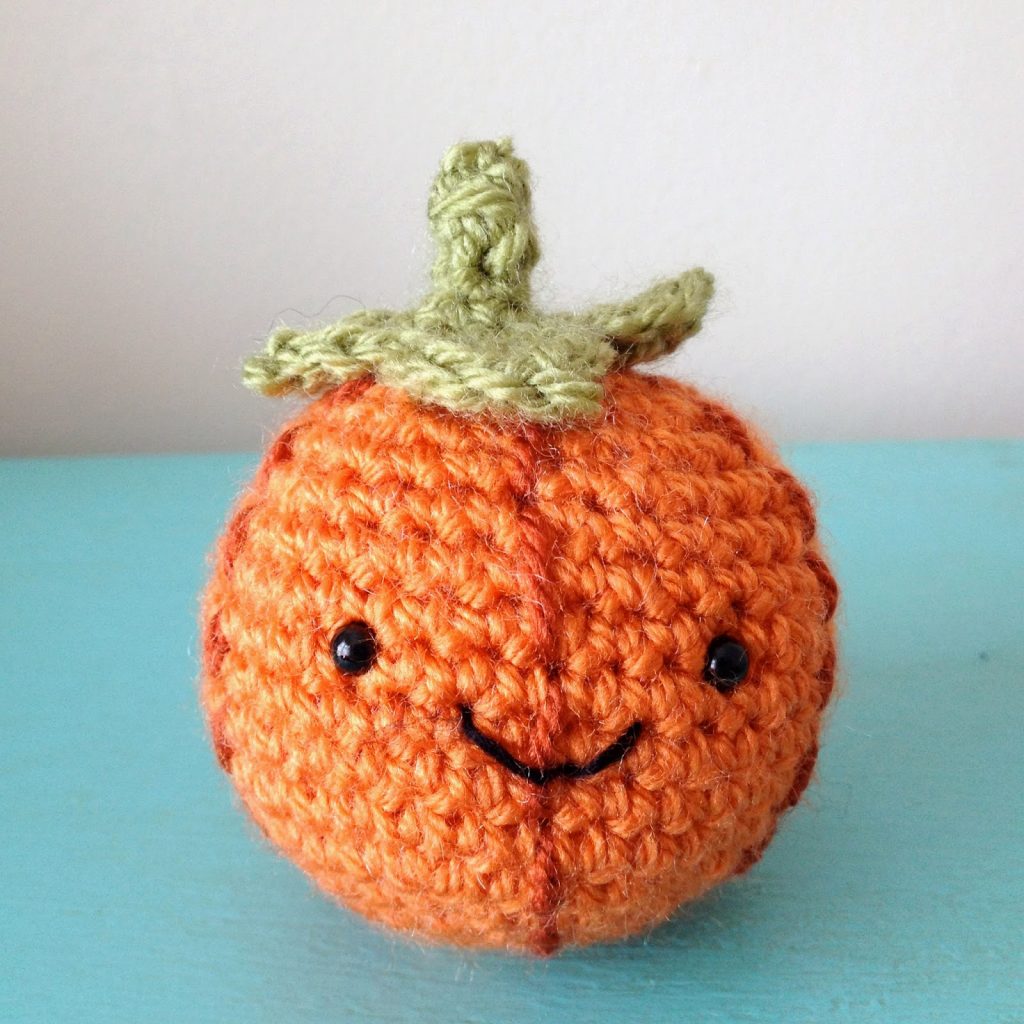 So, who wants some pumpkin pie? No, you won't need to use your cute pumpkin guy from the last craft.
Ice Pandora used two sizes of crochet hooks and three colors of yarn to create five different crochet pieces. Then, she sewed them all together.
The "whipped cream" is a cleverly-constructed yarn ball, trimmed and fluffed.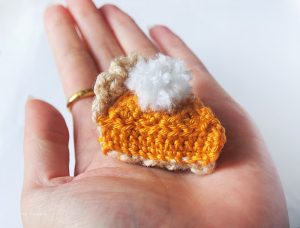 This little guy certainly doesn't fit his name. Maybe we can call him a cutecrow instead of a scarecrow.
You'll need a bit of work to build him, and 1.25 and 2.00 mm hooks. Don't forget the various colors of yarn, plus some fill.
He might not quite fit our painless description in terms of work, but that happy smile of his will make up for it in the end.