Merry Christmas! Happy Holidays! Season's Greetings!
Are you thinking of putting up a tree this year? I'm thinking that you're also planning on topping it off.
That's why you came here, isn't it?
Well, how about this rosette design right here? Martha Stewart's instructions are much like cutting out snowflakes or a paper doll chain.
You'll need paper, scissors, a scoring board, double-sided tape, and a glue gun.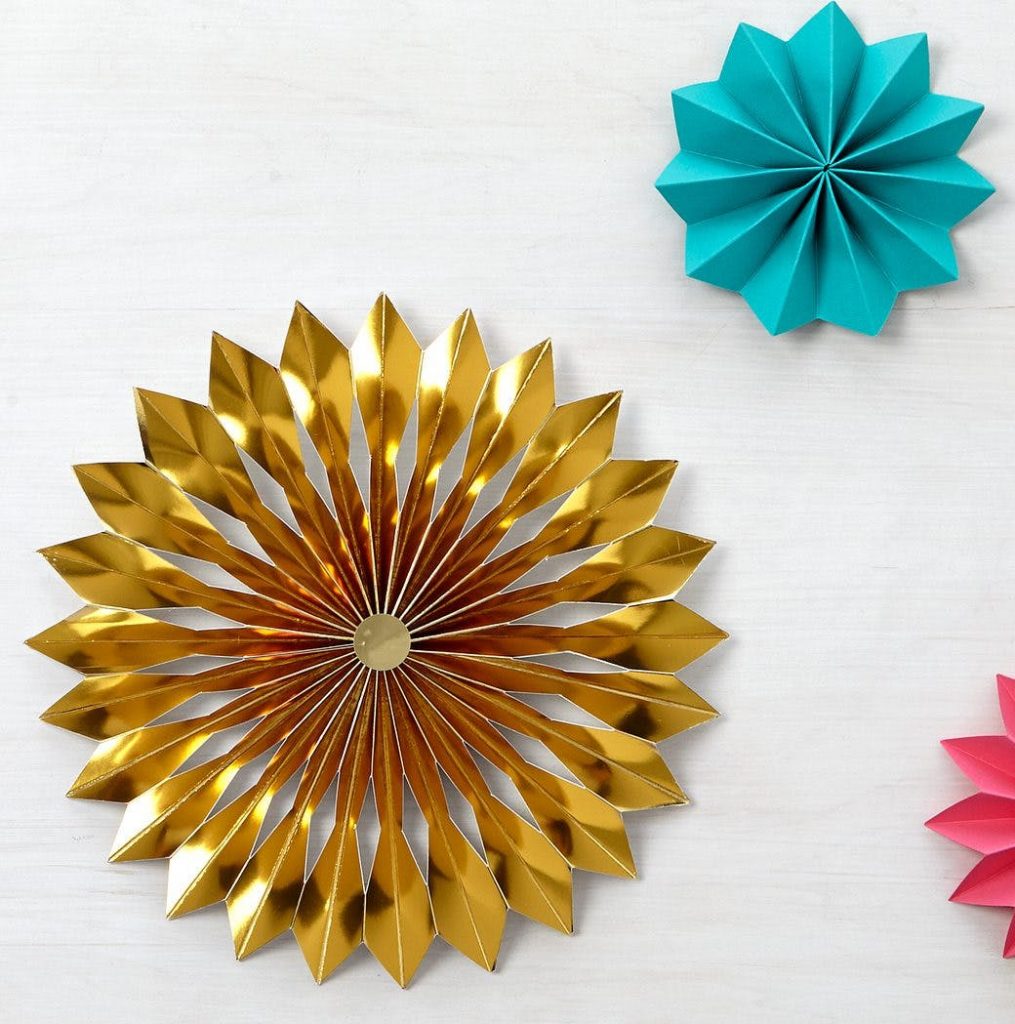 Would you like a traditional star up there? Would you like one that glitters and stands out?
Head over to Hello Lidy for a basic, traceable outline.
As with our first idea, get some paper and a glue gun. I love glue guns, here is a link to a personal favorite of mine!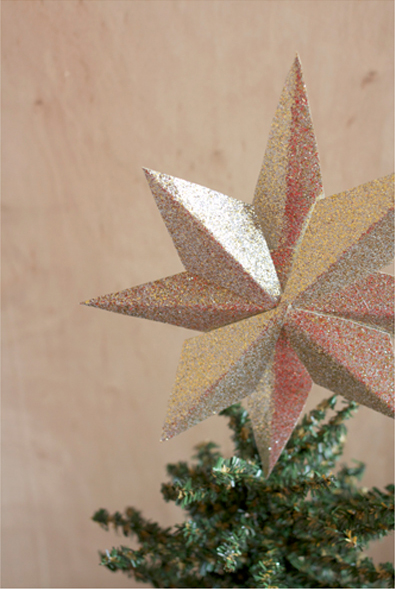 Yes, this is a simple design, too. I've decorated trees and I know how much energy you have even before starting.
So, I've included this pipe cleaner starburst option because it looks neat, it's simple, and you can turn the kids loose making one.
As you might guess, it needs pipe cleaners (find them for cheap here) . Get two different colors, like the one pictured, if you want some decorative contrast.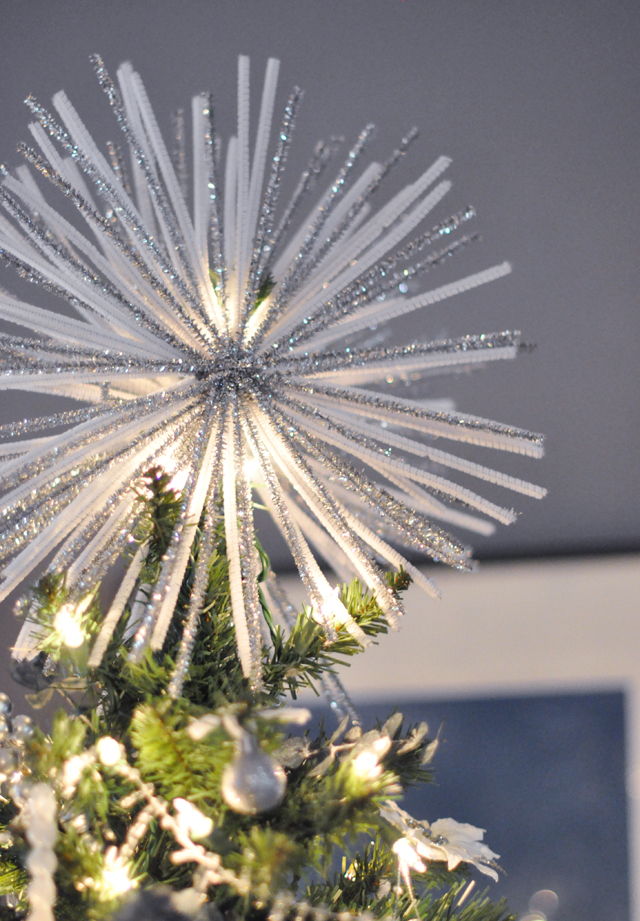 What is more reminiscent of wintertime than a comfortable sweater?
Bring that idea into play with this Sweater Star. I'm calling it that; you can name it Homespun Holiday Décor if you'd like.
Literally, it's made by hot-gluing a square of old sweater onto a cardboard star shape. After trimming the excess sweater to fit the shape, you glue a wire on the back.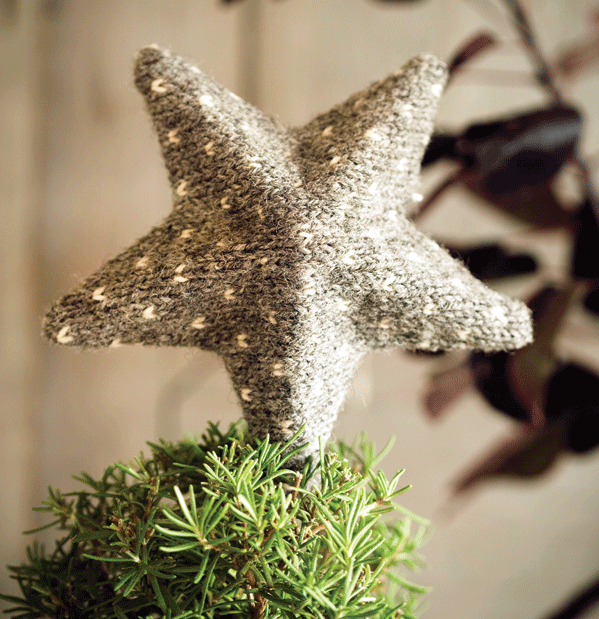 And now we have The Glitter Star! I know -we already talked about a star that glittered.
Well, this baby was crafted with strips of paper woven together. It's much more complicated-looking than that other one.
The materials are the same, though. You just can't go wrong with paper and hot glue.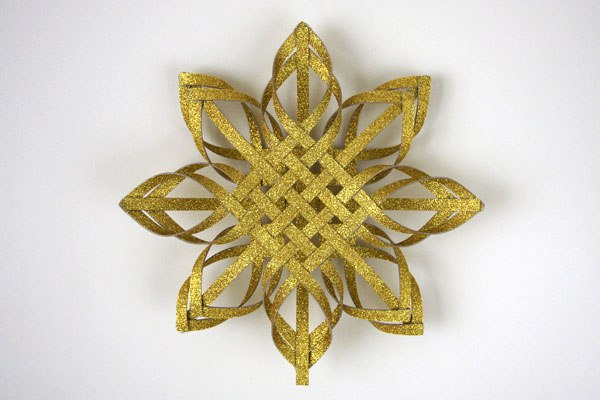 Whew! After all those stars, I bet you're ready for something new.
Studio DIY suggests making a giant bow. What's more, they cheated and used an existing bow.
This is made by gluing a paper copycat bow onto a red bow. Yes, it's with hot glue again.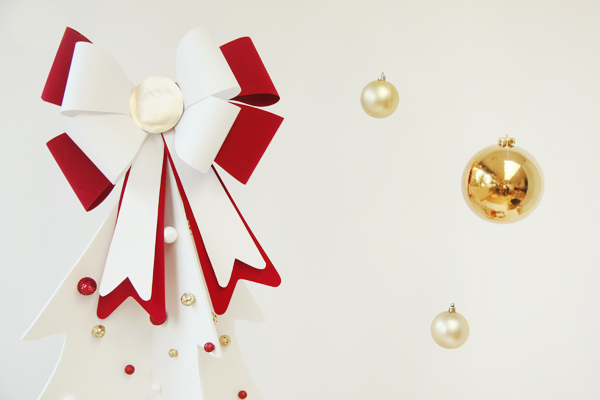 I tricked you for a minute there, making you think we were all done with stars. It's not my fault, really. Everyone just thinks "stars" when they hear "tree topper."
I would like to say that this next idea is a different type of star. In fact, it's the only topper that doesn't use a glue gun.
This felt star pendant is made from cutting felt (obviously), and sewing the pieces with embroidery floss.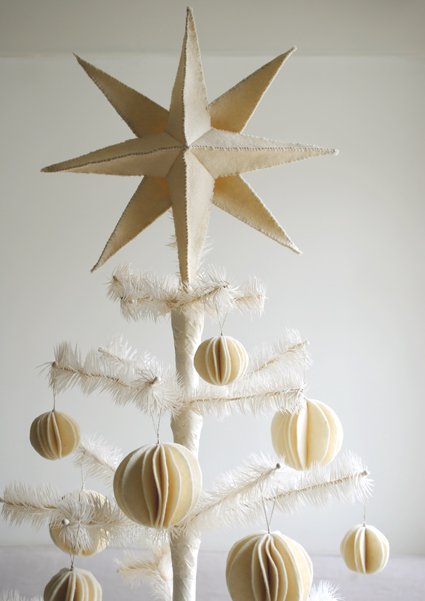 Just to mix things up at the end, I've found one more non-star option.
From the geniuses at Better Homes and Gardens comes the idea of barely altering a wood letter block so that it will stay up there.
That's right! For the little effort of sticking a paper towel roll on the back, and hot-gluing strips of glittery ribbon to the front; you, too, can have a monogrammed Christmas tree.