You're having a baby! It's a boy? Um, maybe a girl?
Who knows?! You're throwing a party to find out!
I'm sure you've thought of some cute invitations, décor, and desserts. Now, have you thought of games?
To begin with, guests may advertise whether they think the baby is a boy or girl by wearing their vote. Adhere some blue bow-ties and pink hair bows to safety pins, and lay them out on your entry table.
As people arrive, have them pin their vote to themselves.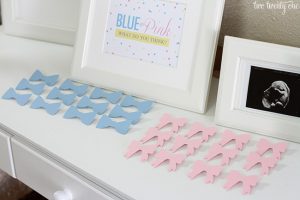 Let's make the vote more official. Set up a tally board, using a white board or chalkboard with chalk marker.
Think about using Rise and Renovate's setup as background, with a cute framed poster of what Old Wives' Tales say the gender will be.
You know you want to set out the M&Ms (with or without nuts) as well. Purchase your M&Ms here!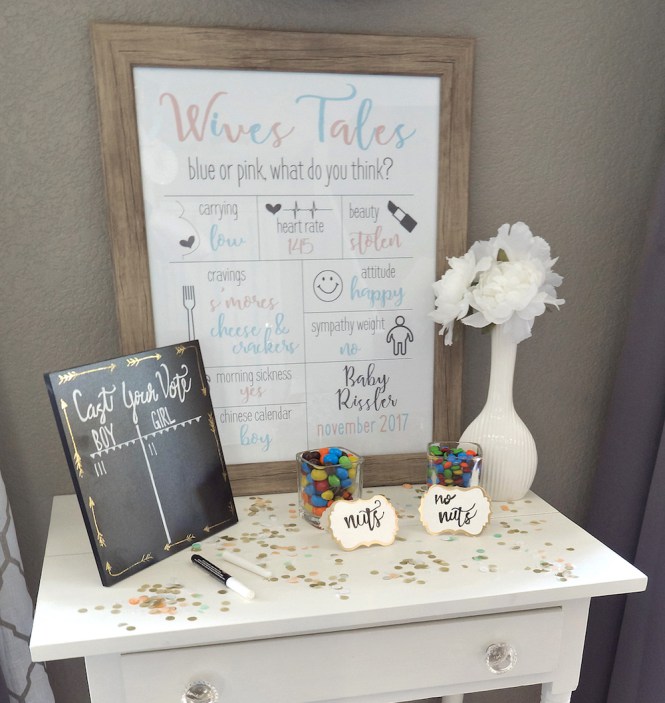 Snips and snails, or sugar and spice?
What about names for the bouncing bundle of joy? Would you trust your friends and family to come up with good suggestions?
The fun part of The Name Game is that even ridiculous monikers are accepted. I mean, who wouldn't want a child named Rutherford Wrinklebrain?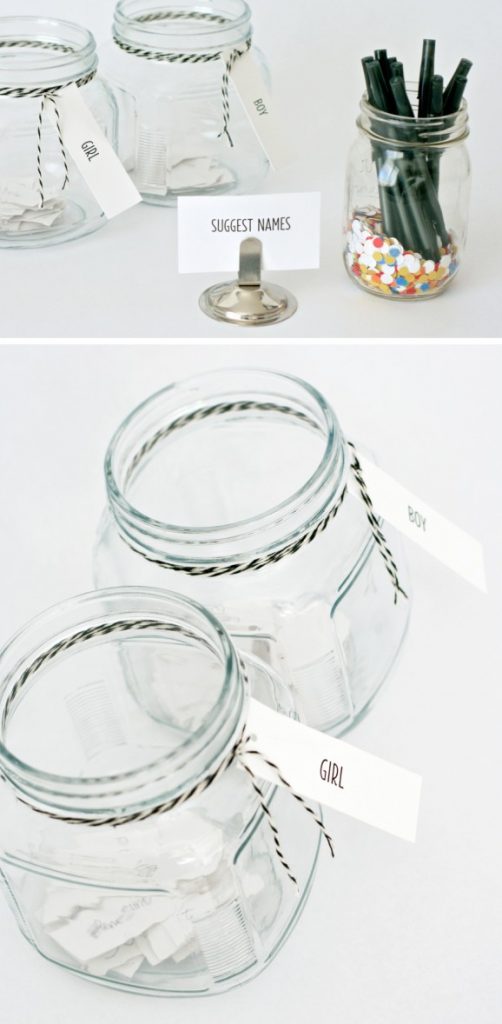 When I was expecting my first child, I remember reading some crazy ideas for determining gender.
One that stuck with me was spitting into something, like kitty litter, and seeing what color it turned. That was a long time ago, or at least a few kids ago, so I don't really remember.
Through Clouded Glass took a bunch of similar strangeness and put them all together in a How Well Do You Know Your Old Wives' Tales? quiz. You and your guests won't believe what people used to try before sonograms.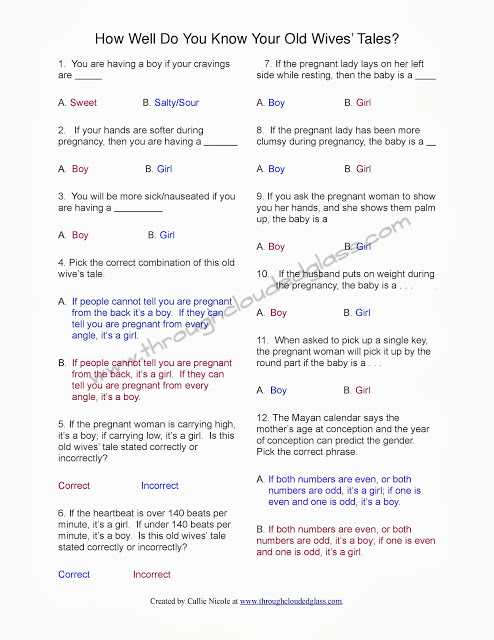 Although I've listed a diaper-tossing game from Play Party Plan, I actually like many of her suggestions for games.
Like, a sprinkle-sorting game wherein players must find one pink sprinkle in a cup of blue (or vice-versa).
Or, Name That Nursery Rhyme: write lines from nursery rhymes on index cards, and players see how many they can correctly name.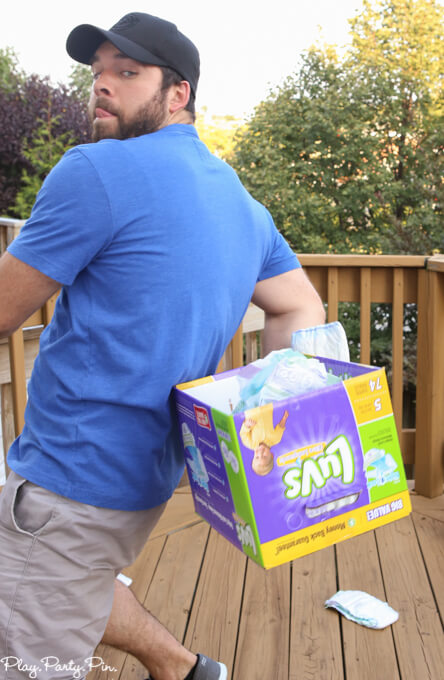 Do you like Jeopardy!? It's a classic game show that has been on long enough, most people know how it's played.
In Sugar Baby Jeopardy!, the answers (the ones on the board) are clues about various candy bars. Contestants need to respond with, "What is Baby Ruth?" for "Infant Girls' Name." An answer of "Difficulty Lactating" is "What are Milk Duds?"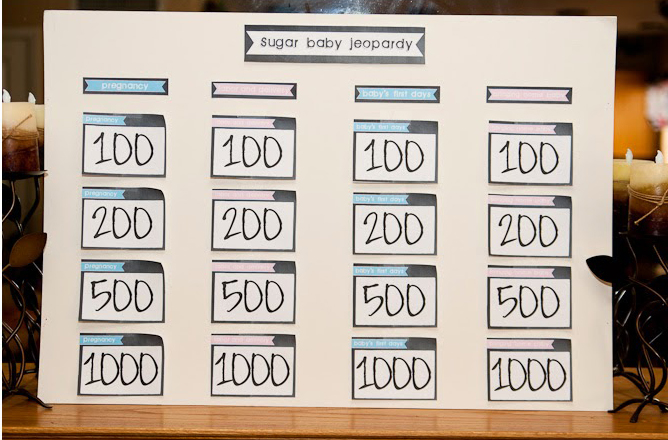 C.J. Meyer Designs wanted to reveal her baby's gender with a confetti popper. Instead of simply pulling the plug over everyone's heads, however, she came up with a passing game titled Our Story.
Guests sit in a circle, ready to pass around several poppers. One has the pink or blue confetti and the rest have white.
Then, someone reads a modified version of how the parents met, with additions of left and right. Players will pass the poppers left or right, accordingly.
At the end of the story, everyone pulls his or her string for the final surprise!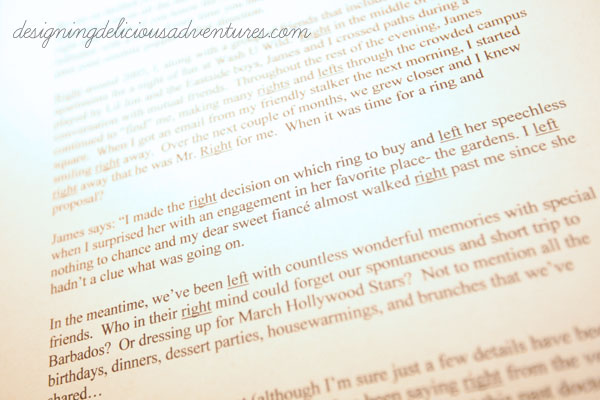 One really cannot underestimate the universal appeal of piñatas, especially if any children are invited to your big day.
Why not consider adding some colored confetti with the candy?
Then, the big reveal of sweets inside will also sweetly reveal whether a boy or girl is forthcoming.