I remember back in the good old days before strange, cute mischief-makers with pointy ears came about.
Parents would sing "Santa Claus is Coming to Town" to their restless children, and have nothing else interesting to do with the rest of their evenings. *Sigh*
It was time for a change, an upset, a new idea. It was time for an Elf, on a shelf.
If you don't have a family Elf, you can purchase one here! It comes with a book!
While the littles are sleeping, what is Ralph, Frosty, Sneaker -whatever you've named him- bound to get into?
What if you're certain he's already thought of everything? Did you… think that he might want a quick shave?
Grab some cheap shaving cream and a razor for this one. If your helper is an elfette, she can suds up her legs.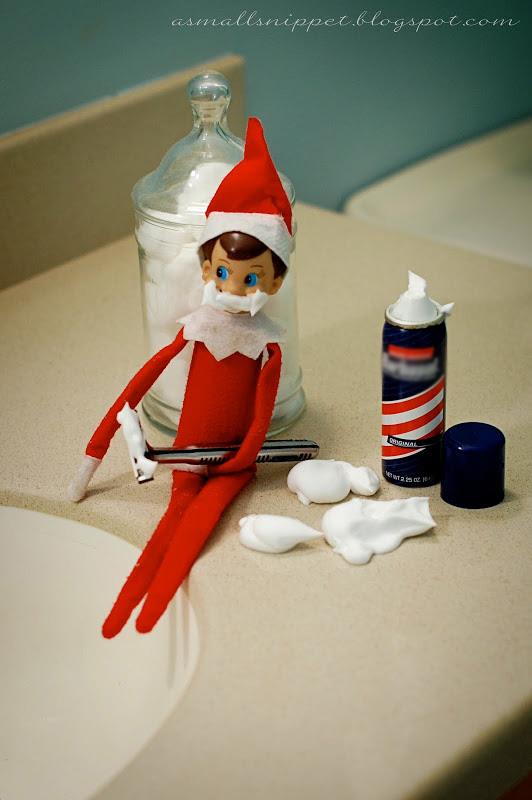 Aha! For some reason, perhaps a North Pole gambling addiction, Chip has turned to criminal options.
"I'm just looking for lotion," he may protest. Or, "I'm organizing these credit cards."
Don't you dare trust those bright blue eyes; he's sure to go for the tooth fairy money next!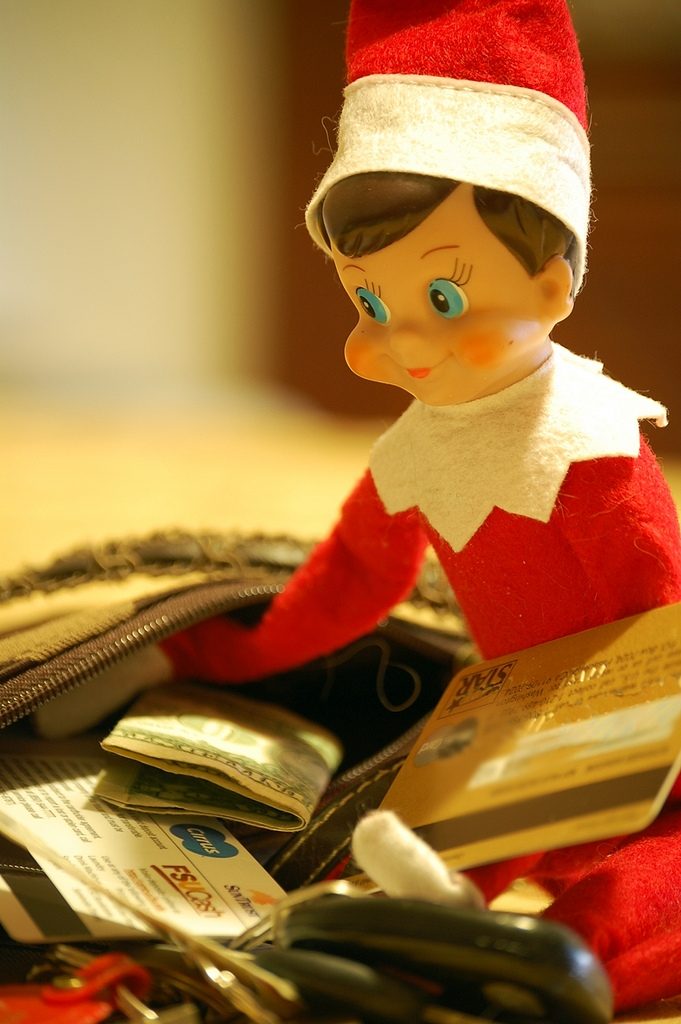 I think poor Boots is missing the snows of The North Pole.
Just look at him, all cute and angelic. He may even inspire the kids to go make some real snow angels.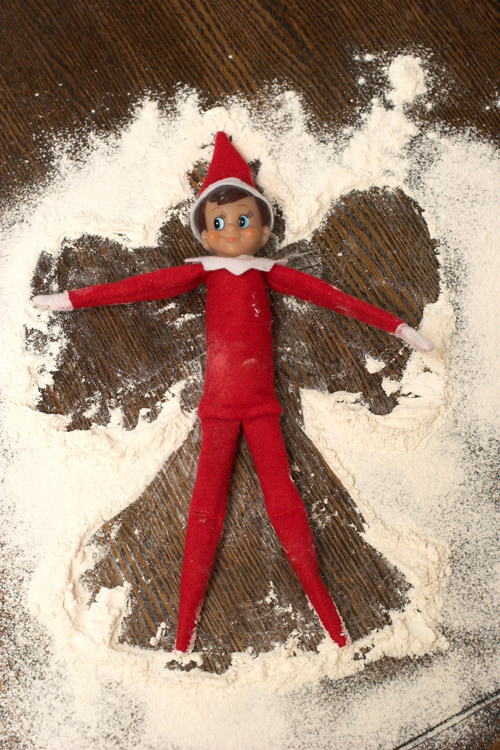 Uh-oh. Just when your family elf seemed to be leaving fun things for nice little children, he's gone and gotten himself wrapped up.
Welp, don't let a minor setback put all his efforts down the drain.
Maybe they'll remember to hang the toilet paper roll the right way next time, and Charlie can get back down.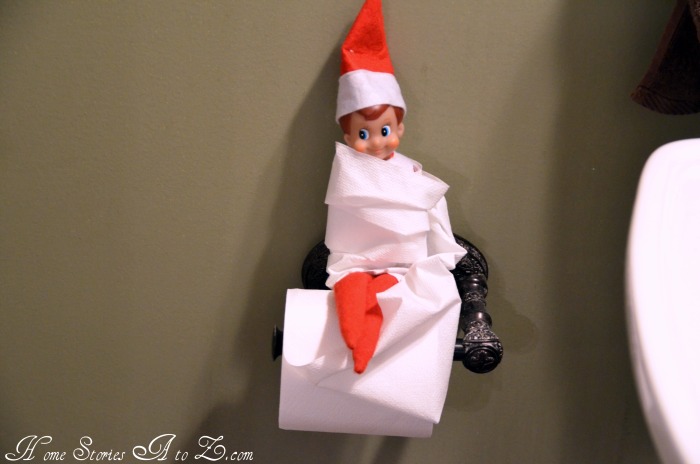 Besides fun mischief, we all know our Buddy's main job is one of sweet surprises for good Santa messages.
Have you thought of a kiss? What about the best kind of kiss: a chocolate one?
Make it even cuter with this printable kissing booth.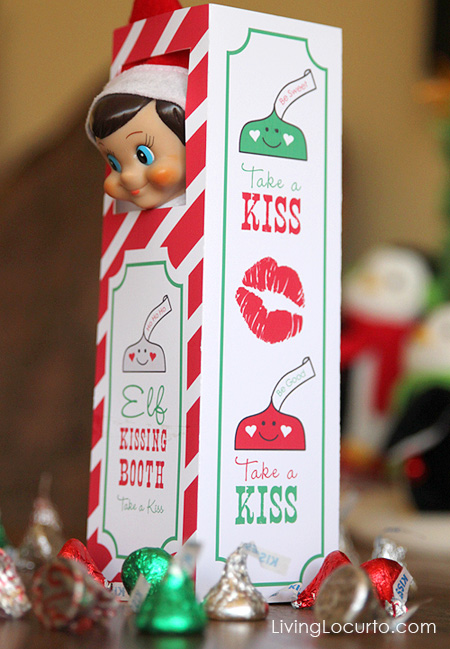 Speaking of sweet treats, who in their elf mind can resist the addictive influence of Nutella?
Apparently not this little helper. He's even gotten his face messy.
The bonus part of this antic is that the parents can finish off that jar later, as long as Jingle will share.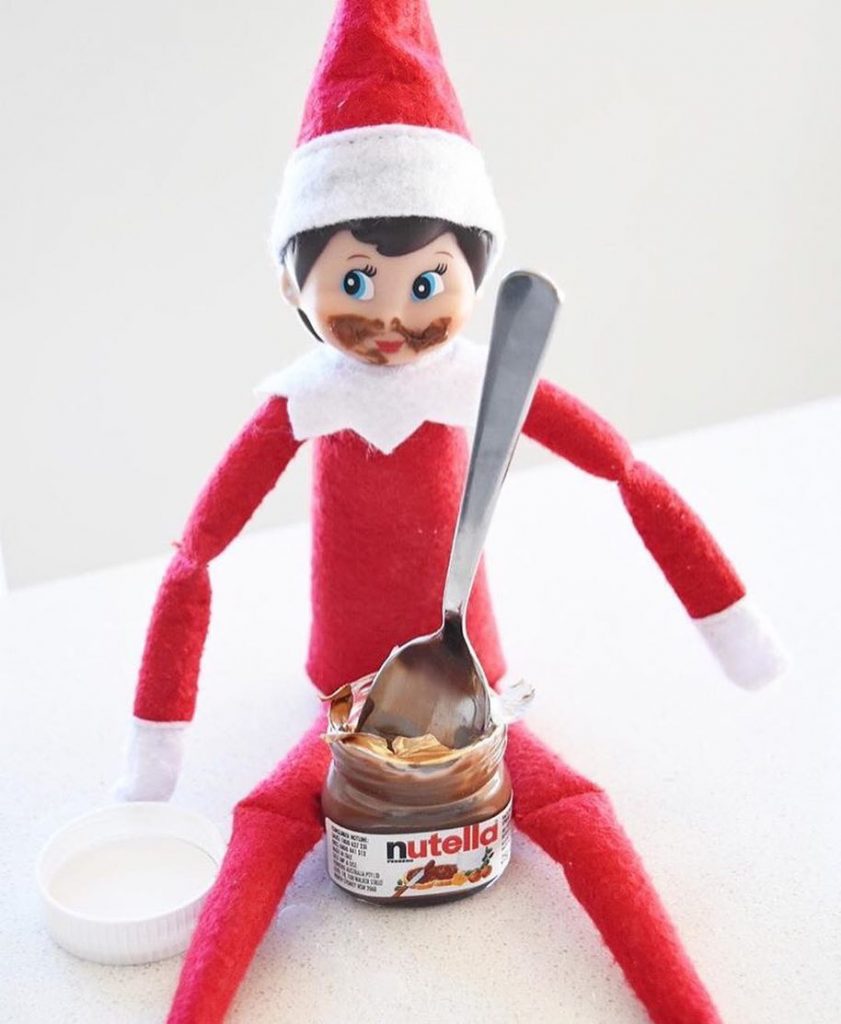 Are you certain your magic Santa spies have been doing their jobs? How will the kids know?
Lay out some envelopes, letters, pens, and stamps. If I were you, I'd make the handwriting look a tad less parental.
Don't go overboard and slip into Silvan, though.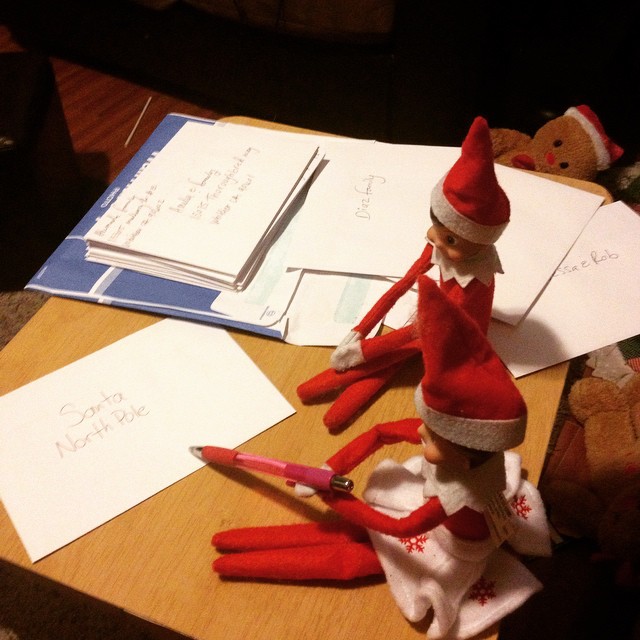 Not all shenanigans need to be messy, destructive, or related to petty theft.
If I were an elf, I'd love to try out all the crazy things around people's houses. Or maybe I'd try to do some of the things I could back at The North Pole.
Like, ice fishing. Like, ice fishing without ice -and in a bathroom sink.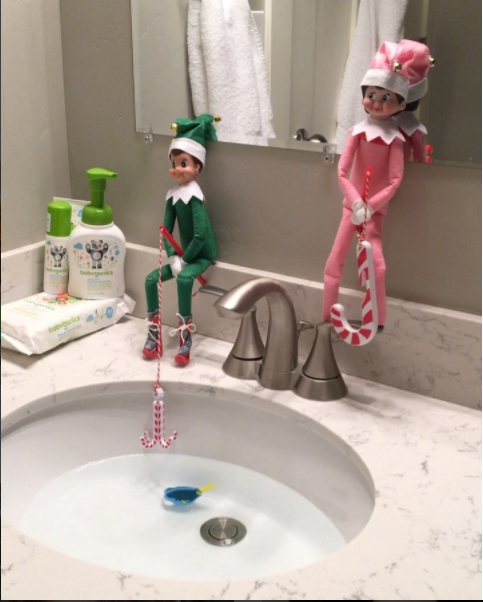 Man, things are getting really boring around the house. Who's up for Spin the Bottle?
Okay, okay. We'll do Twister instead.
And, I'm sure your elf will invite a few animals with longer limbs to make things fair.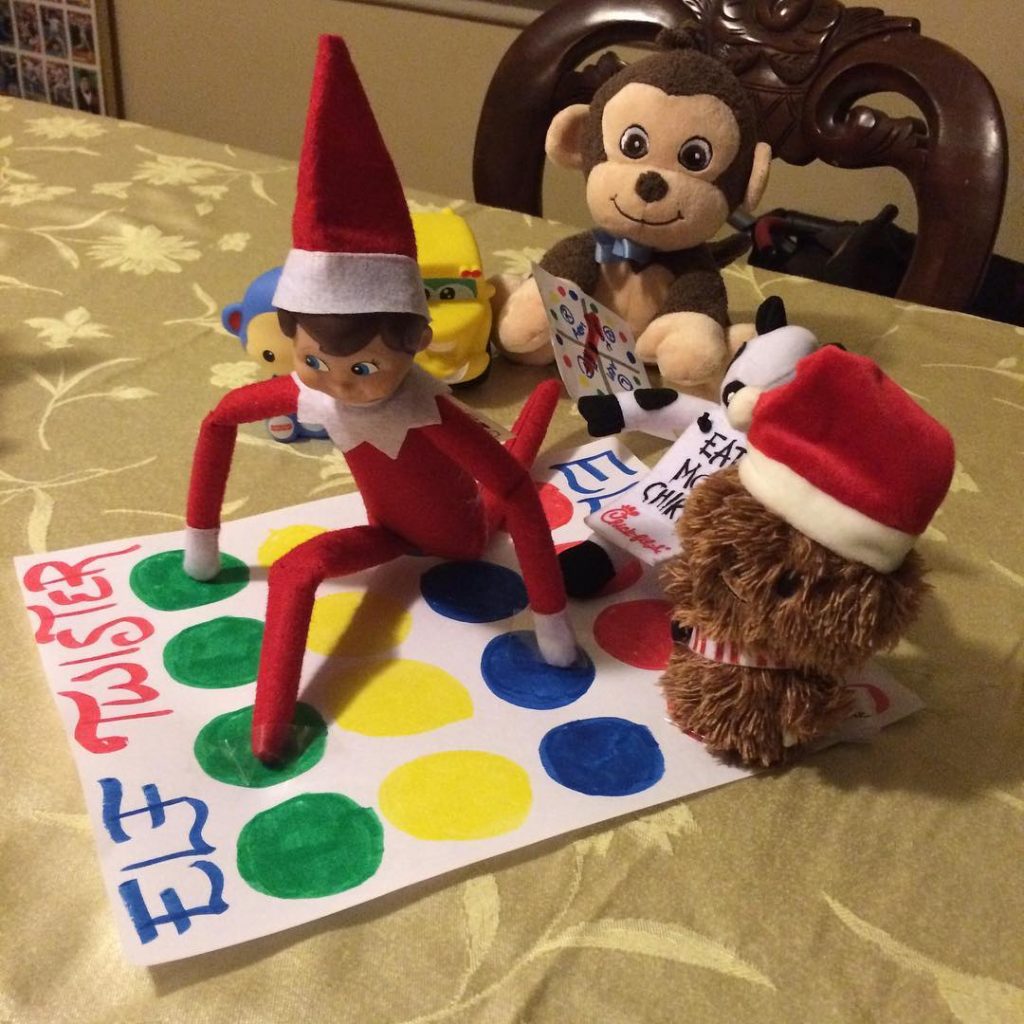 It's time to head North! Tap your heels together and say, "There's no place like home!"
Oh, wait. Well, maybe we can still use that balloon idea.