I could write this whole article with one step. I mean, don't you simply eat broken candy canes?
Seriously, though, I have to admit that I get sick of them really quickly when eaten plain. Mixed atop or inside Christmas treats, however, and I've got food issues.
One of my absolute favorite peppermint treats is chocolate bark.
Whether you've accidentally snapped a cane or two while decorating, or want a great anger-treatment activity, this recipe is the best way to use those crushed bits.
If you make it and still don't believe me, please send all of it over to my house.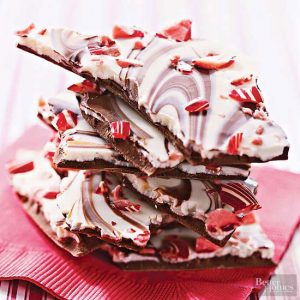 Whoa -wait. Fudge? Hold. the. phone.
We may have to test this one against the bark up there.
Especially since this is THREE INGREDIENT fudge: white chocolate chips, sweetened condensed milk, and crushed candy cane powder.
This has to be one of the most delicious ( and easiest) ways to use broken candy canes.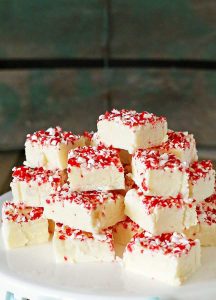 I knew I shouldn't have started looking up Christmas treats at bedtime.
It's okay -I'll make these thumbprint cookies tomorrow. I totally can, too, because Love From the Oven's recipe uses a shortbread cookie mix.
The filling, of course, is vanilla candy melts with peppermint pieces from all of your broken candy canes.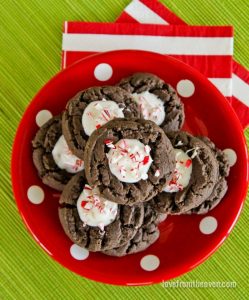 I discovered cake pops this past year. They are, in my opinion, the best way to eat cake.
And now; it's the best way to have your candy canes and eat them, too.
I don't know if you've ever constructed a cake pop, but they are super simple. You bake, buy, or steal a cake and then crumble it into a bowl.
Frosting and those crumbs are smooshed together into balls, frozen, dipped, dipped in our candy cane chunks, and eaten.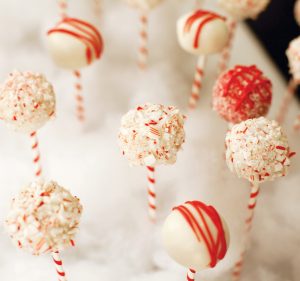 I scream, you scream -close the door! It's cold outside!
Have you ever heard of peppermint ice cream? It is my second-favorite pregnancy treat, making carrying a child over wintertime the BEST time ever.
Thank heavens I found a recipe for making it, not to mention to make it without churning.
It's good even when I'm not pregnant. Believe me. It's also one of the most effective ways to use broken candy canes.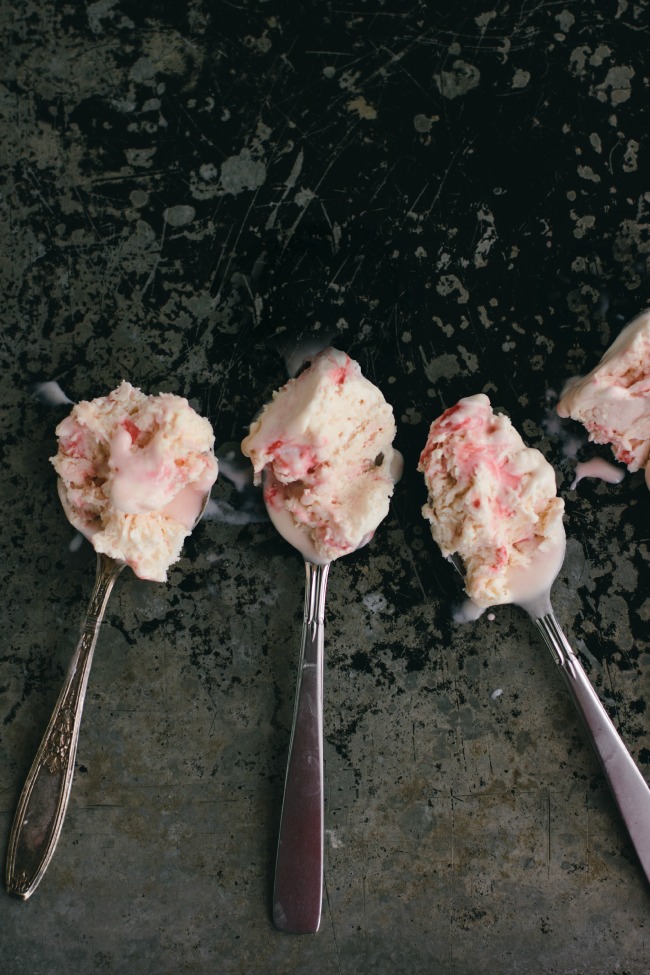 Maybe you scrolled down past a few of my favorites (I'll forgive you), looking for something to up your social status.
I get it: you're having a party and you want to wow everybody there.
Look no further than this RED VELVET cake roll. It's eye candy, topped with crushed candy from your broken candy canes.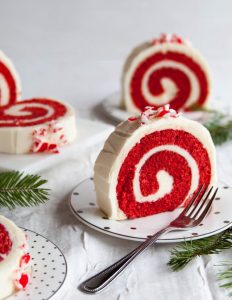 Let's say your poor candy cane has only lost a bit of its stem.
Even if it's cracked further up, these candy cane hearts are formed by melting them slightly in the oven. You can perform a bit of cane surgery if needed.
Use them as ornaments, gift tags, cupcake toppers, or garnish on your Christmas turkey.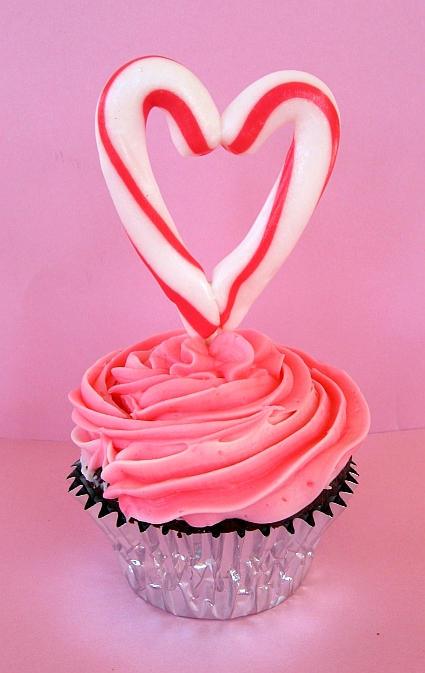 You know, anyone can make cookies. Pillsbury's done half the work for you already.
Leave it to Martha Stewart to propose a donut-like star one, plus melted candy cane in the middle.
And, you can still use the store-bought dough to cut from. Your secret's safe with me.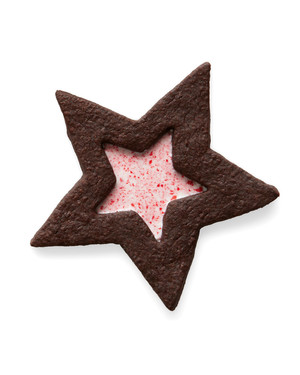 I have an aunt who has a small marshmallow obsession. For you, my favorite aunt, I have included these candy cane marshmallows.
The bonus part is that now you'll know the Top Secret Formula for making your own, anytime.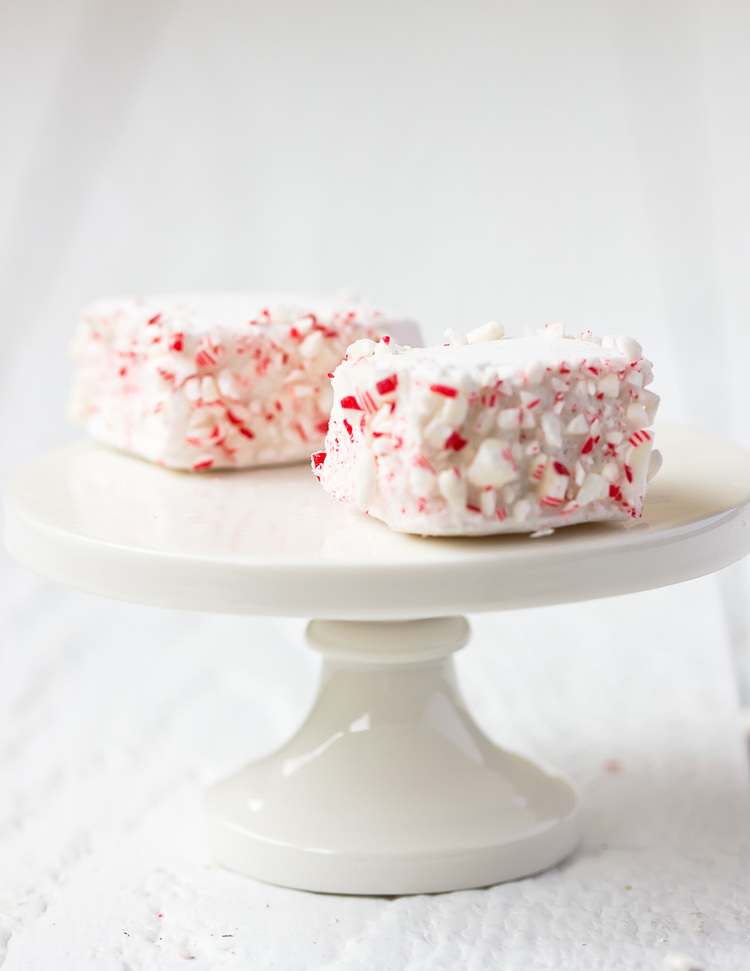 Still stumped for ideas? Broken bits of anything sugary work great atop hot beverages.
In fact, crush a few in the chocolate or cocoa before filling the rest with whipped cream.
That's actually what Baking Mischief did here, with her white chocolate peppermint mocha recipe.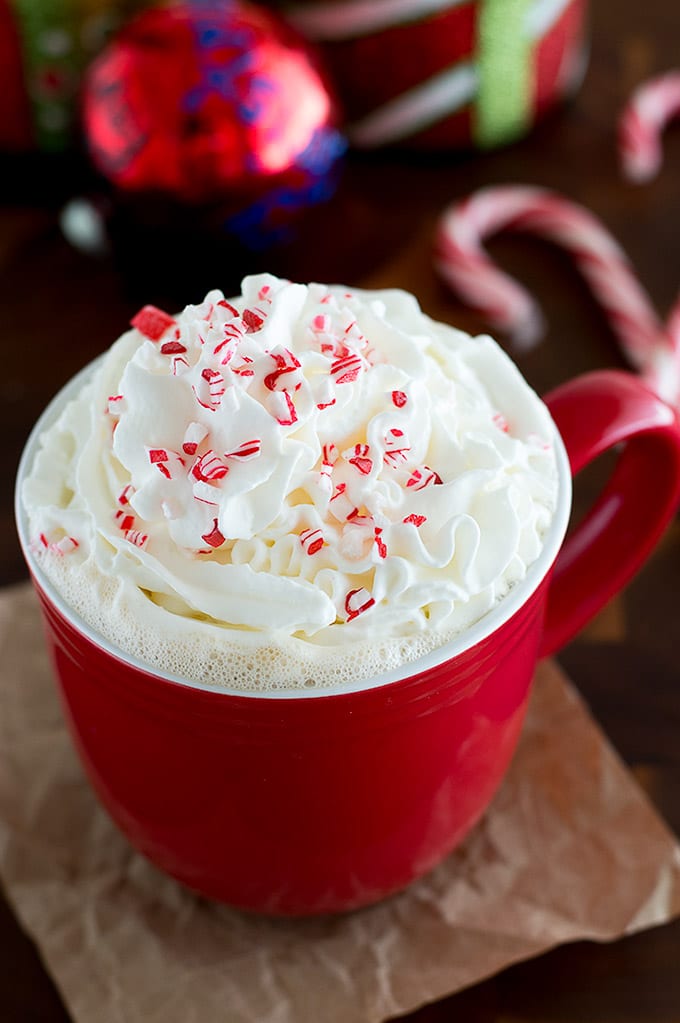 The only way to drink one's cocoa or mocha, of course, is with a few biscotti to the side.
So, hats off to Amy over at She Wears Many Hats for hooking us up today.
Her recipe has your standard flour, cocoa, eggs, etc.; plus semisweet chips and peppermint extract. The dip is simply melted chocolate and candy cane bits.