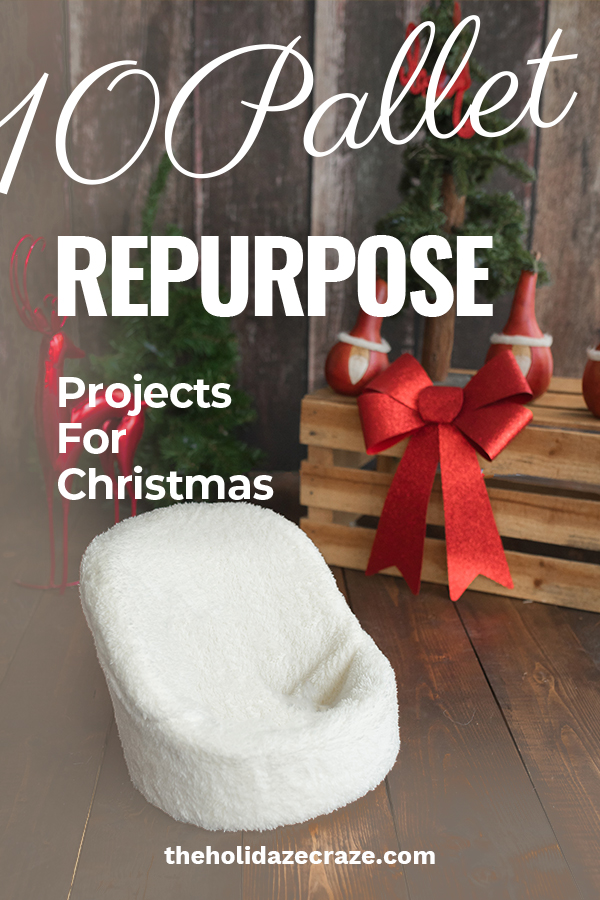 Oh, my! Are we considering pallet crafts for Christmas?!
People in my neighborhood are going cuckoo for re-purposed pallet ideas: making couches, signs, or even a whole wall done brick-style.
You know you'll get valid bragging rights if you put together something like this Christmas card tree.
Maybe you're making it just for you. Either way, it's a cute way to hang all that mail you'll be getting this December.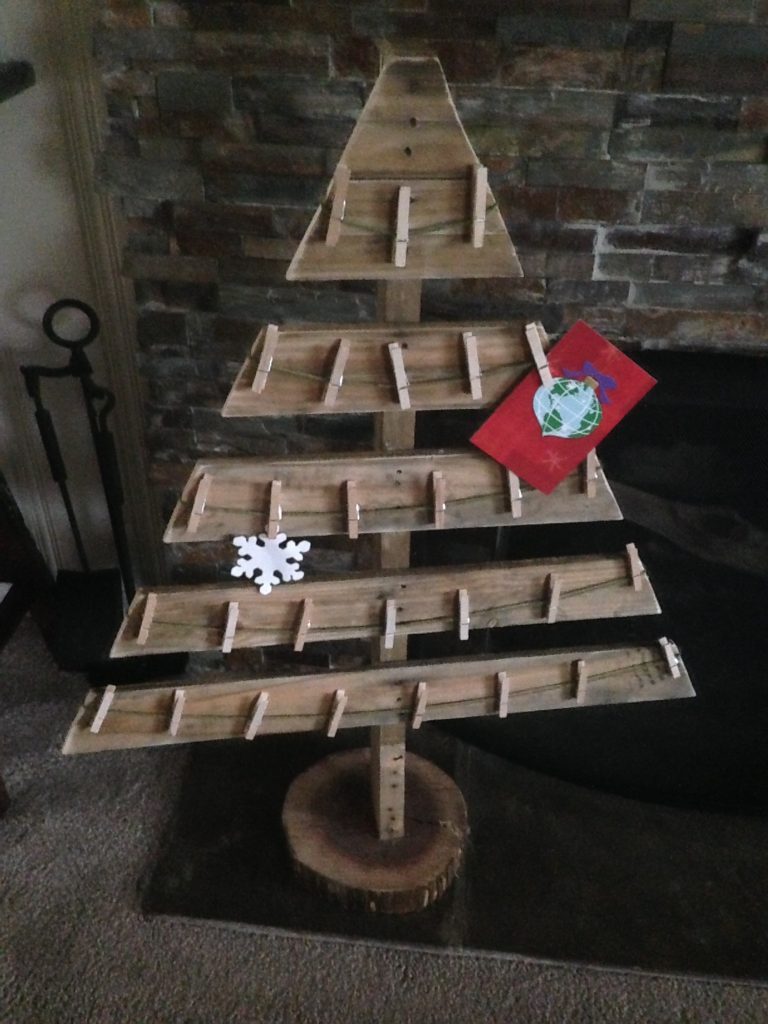 Though it's difficult to pick a favorite from all these great ideas, this star is definitely in my top ten.
Unskinny Boppy has a template for the background star shape, which she pasted the pallet pieces onto with Liquid Nails.
Get your circular saw warmed up, plus whoever's going to work it. Look at the results; it's going to be worth it.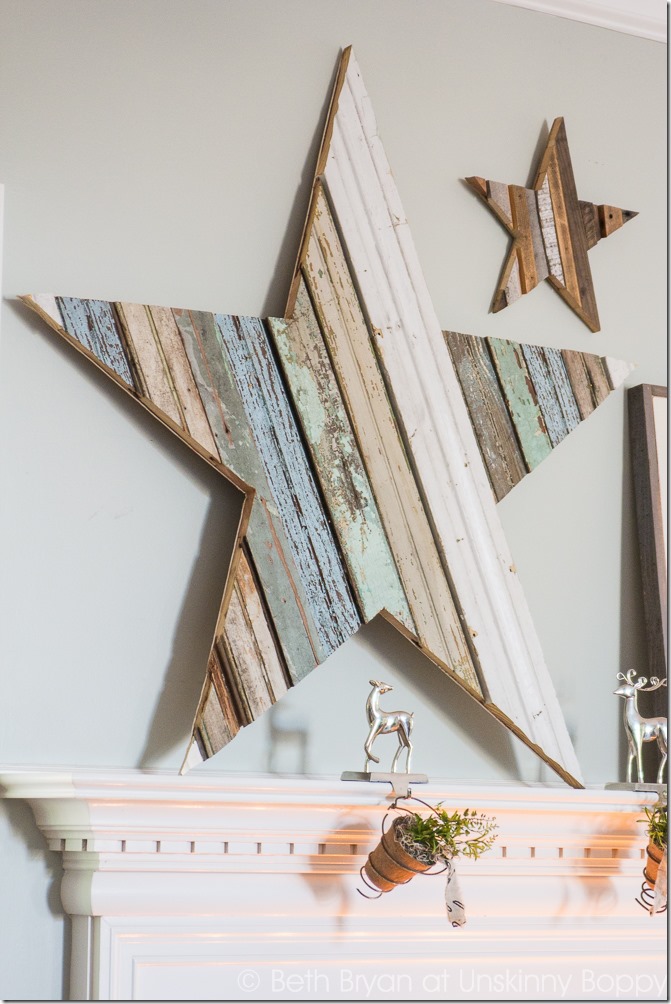 What's more Christmasy than a tree and presents?
You can get this holiday setup with pallet boards, a miter saw, sander, nail gun, and spray paint. I think I also saw a jigsaw in the instructions.
If you've ever created pallet crafts before, you've got the skillz.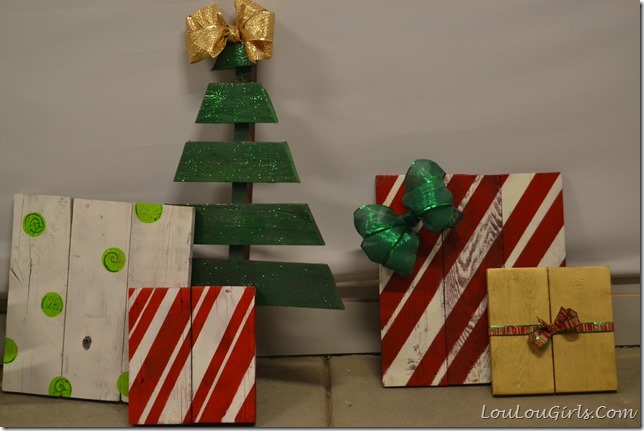 For this "O Holy Night" sign, The Turquoise Home put together a basic wooden sign with pallet boards.
After securing and staining the boards, they Mod-Podged Silhouette letters onto the wood. Once dry, a light white paint was applied.
The not-so-fun-part? Peeling each letter off. But, the finished product is just lovely.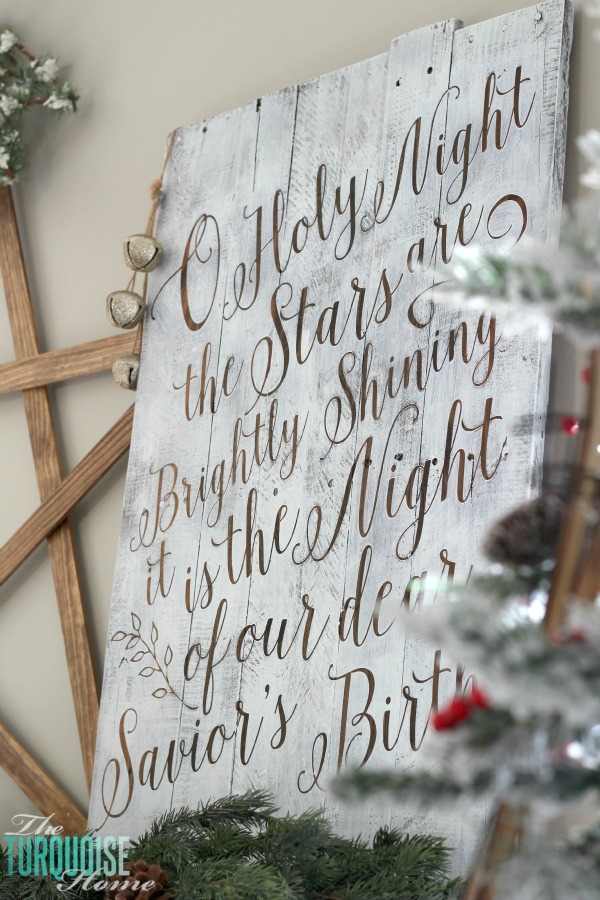 I'm not usually a big fan of wreaths, or even pallet ideas. That's almost entirely due to laziness, however.
That star from earlier and this wreath are making me question my current convictions.
That is a-DOOR-able. It starts with a wood wreath maker, plus screwed in pieces of scrap wood that you paint. Add another layer, screw them in, paint, add a bow and accessories.
You'll never use your pine boughs wreath again.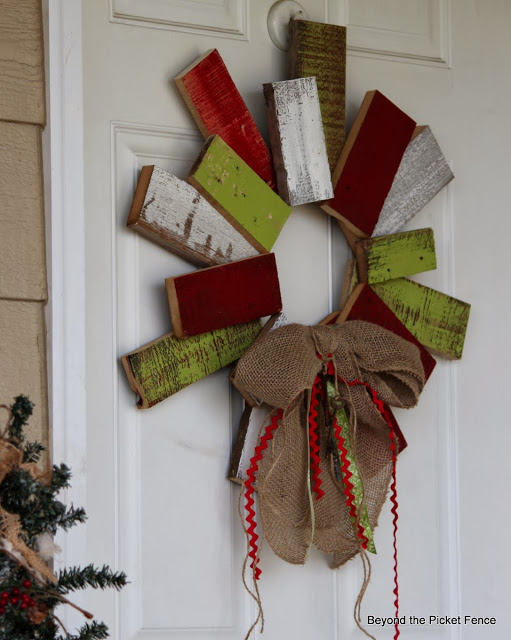 Hey! The Santa stops here …in 19 days.
Craft up a long pallet board sign for this Santa Advent idea. After stenciling on the letters, brush on some chalkboard paint.
You and the kids will love chalking down the days till Christmas.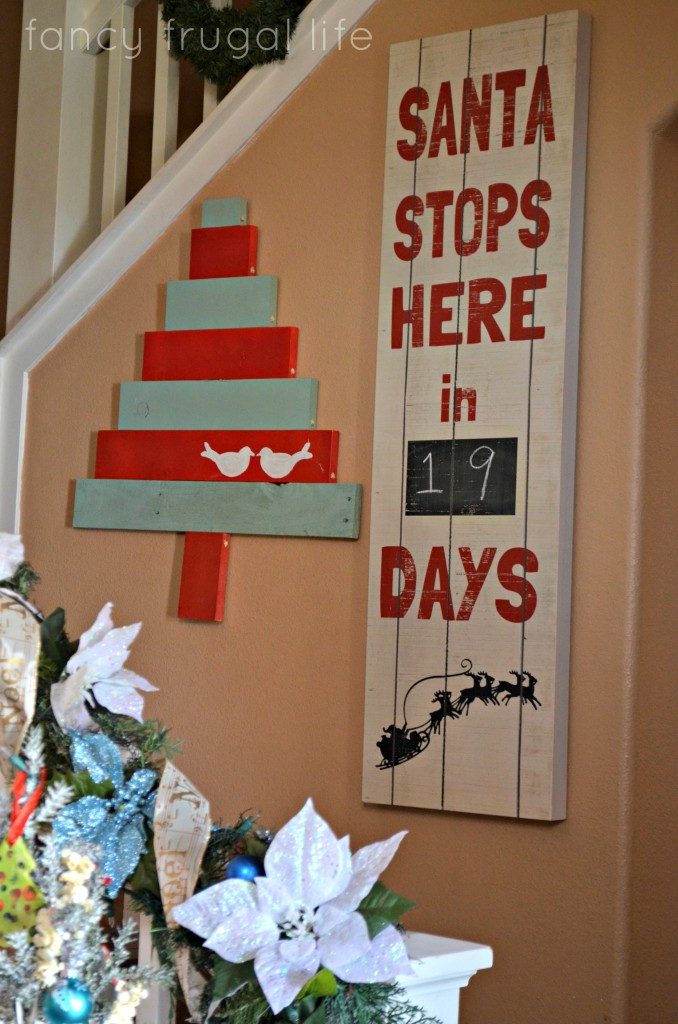 This next pallet idea from Glue Sticks and Gumdrops also begins with a board sign -though, the crosspiece is tilted.
The second trick? The made it reversible. You can too, or just keep that cute snowman. You're the artist.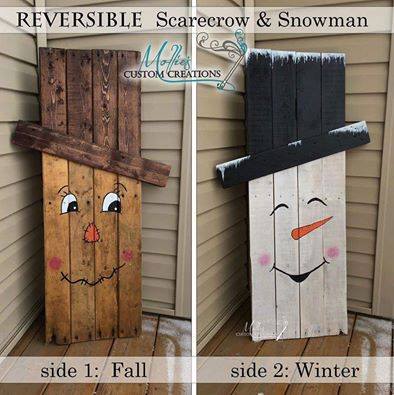 Over the Big Moon used mending brackets to hold her sign together.
After that, it was simply a matter of whitewash, stenciled letters, and hooks.
Is your family an Elf on the Shelf fan? They'll want to welcome him (or her) in with this delightful little message.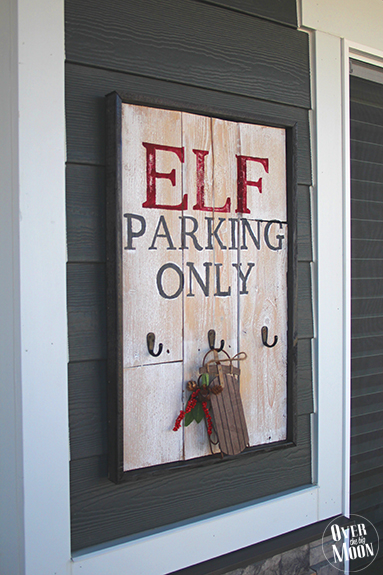 For once this article, I'd like a craft where I just paint the pallet as-is.
Oh? Right here? Thanks! What a nice Christmas tree!
My kind of craft: spray paint the boards. Then, hang lights and ornaments in a tree shape up the front.
The only chopped wood is that half-stump at the bottom. It's been screwed in.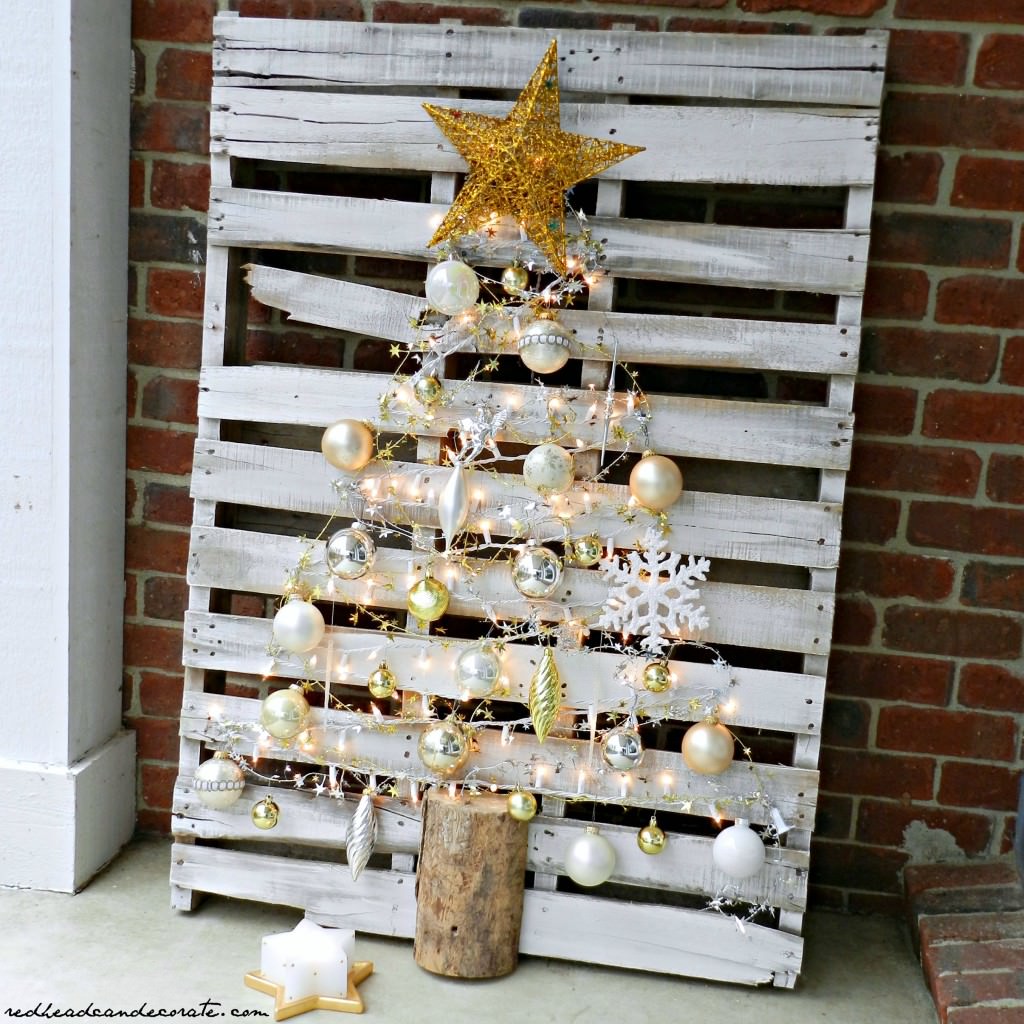 I just couldn't leave you all without this last pallet craft, because it's also in my top ten.
I'm a sucker for snowflakes. If I had the time and power tools, I'd make this one today.
If you're feeling up to a somewhat-epic project, follow this tutorial by Ana White.