It's Mardi Gras season! Seriously, some cities have been partying since October.
Perhaps you're looking for more of a casual get-together with friends; and just love the purples, golds, greens, and yellows of the holiday.
Hey, we're not judging. It's Mardi Gras.
A traditional element of this raucous event is masks.
Why not, then, invite your lucky friends and relations with a mask invitation?
I also like this idea because the mask lifts up to reveal the information -much like the function of a real one.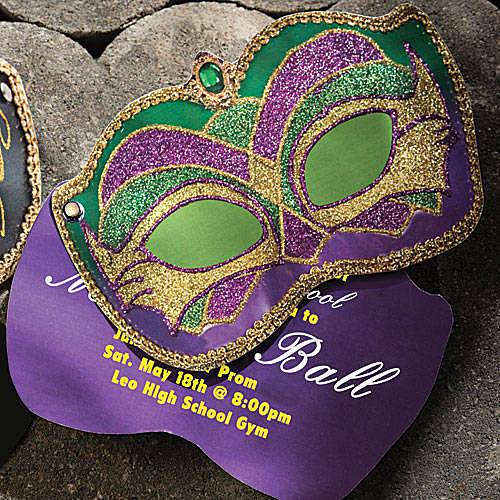 There should be nowhere uncovered at the party's locale, and that includes the front door.
You were looking for a great place to hang greenery and feathers anyway, right? The garish ribbons are just a bonus.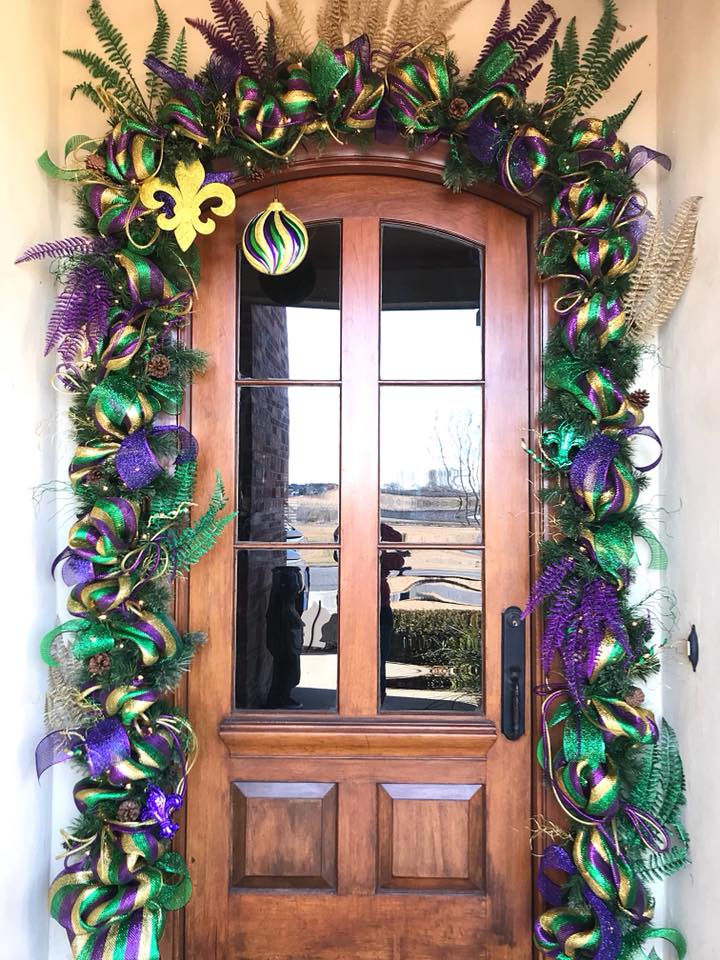 Which brings us to another Mardi Gras staple: beads.
Now, I don't know what you're going to use yours for, but perhaps you should purchase a few extra to make these trees.
The styrofoam cones are also wrapped in sequined ribbons. Everything can be picked up at Michael's, then attached with the help of my friend, hot glue.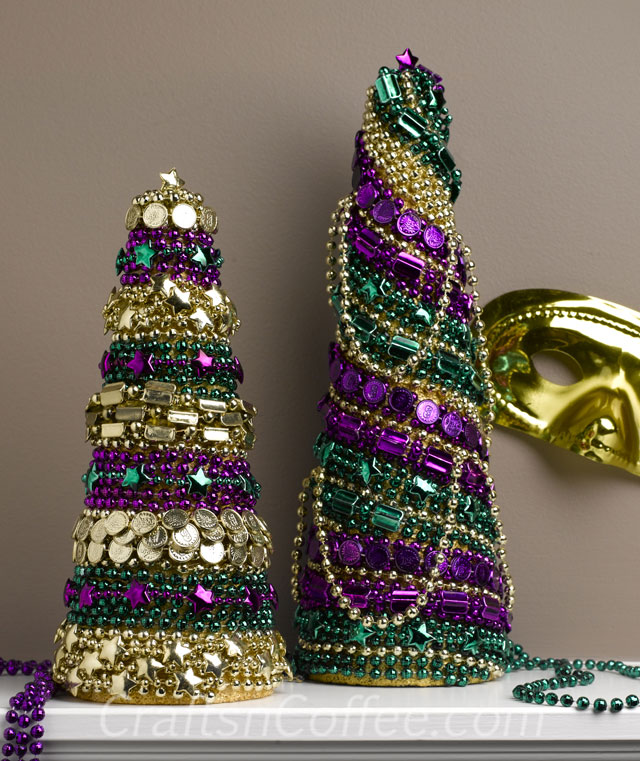 Speaking of beads, and that antique-style lamppost you have laying around, what about hanging them for guests?
I like so many things about this idea, but also know not everyone has access to a full-on post.
You can hang your jewelry from a homemade street sign, at least, like these for Bourbon Street and the French Quarter.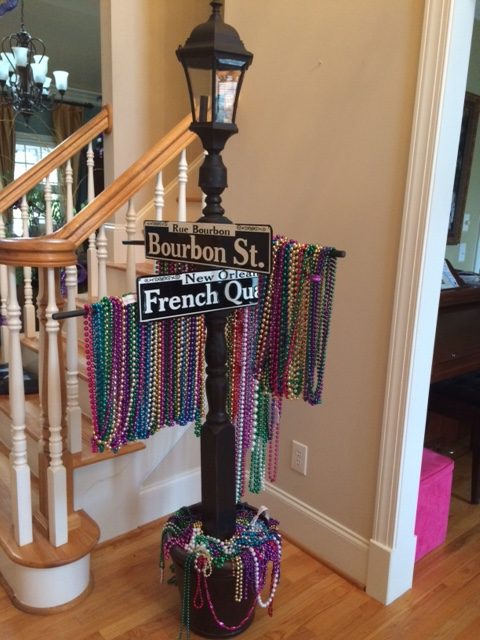 Another good place to drape beadery is from candlesticks.
The great thing about candlesticks, meanwhile, is that it's super easy to find them. I get most of mine from thrift shops.
The great thing about candles is that they come in a variety of colors -say, like, PURPLE.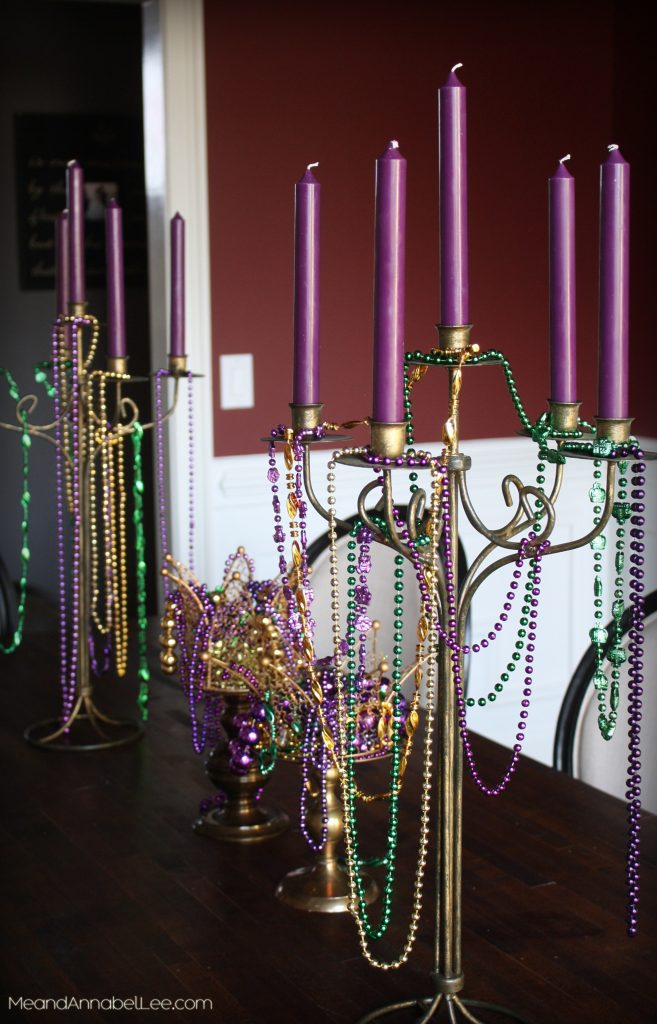 Want a centerpiece that says, "fun" and "Mardi Gras" without a lot of expense?
Run to the party store for balloons, shiny foil, a balloon weight, and a few stringy accents.
Throw it all together, and voilà!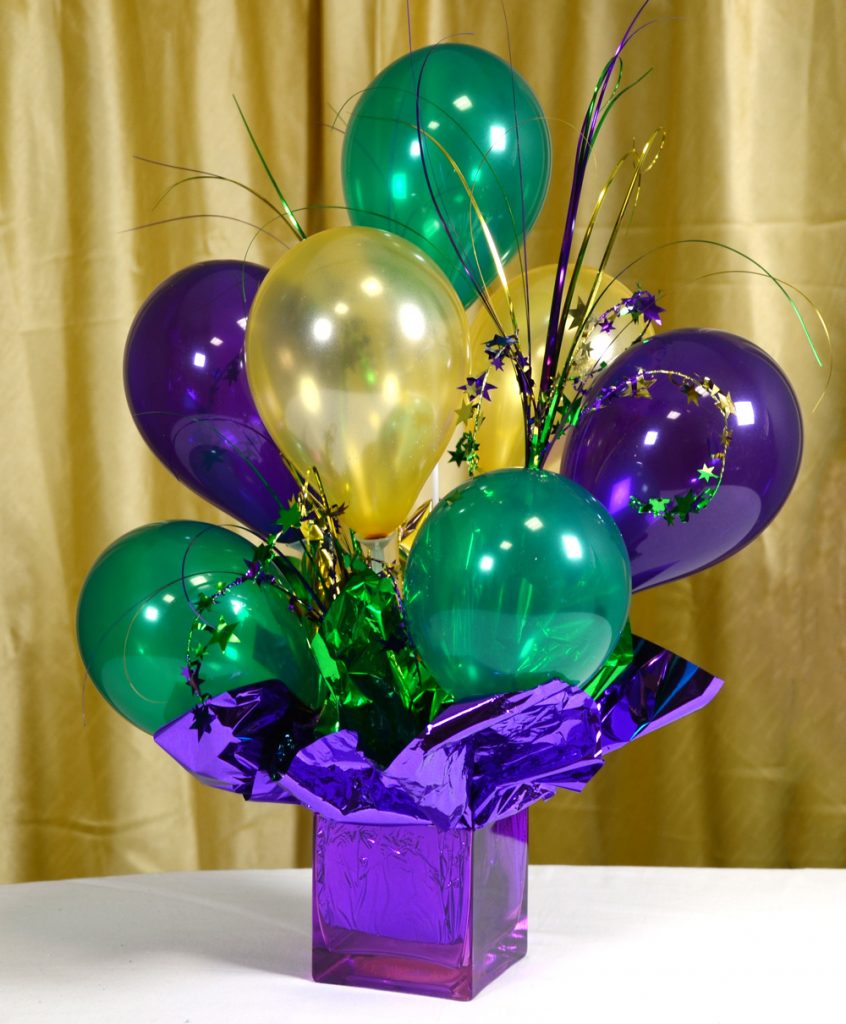 One of the best things about food from the South is the food.
You may thing that was redundant, but have you tasted it? Seafood, rices, grits, pig parts, peanuts, watermelon, and Cajun foods just make my mouth water.
For your party edibles, you simply have to consider ideas like this Shrimp Malacca with Rice.
Various vegetables and spices are simmered into a tasty Cajun-curry sauce with shrimp, then served over rice.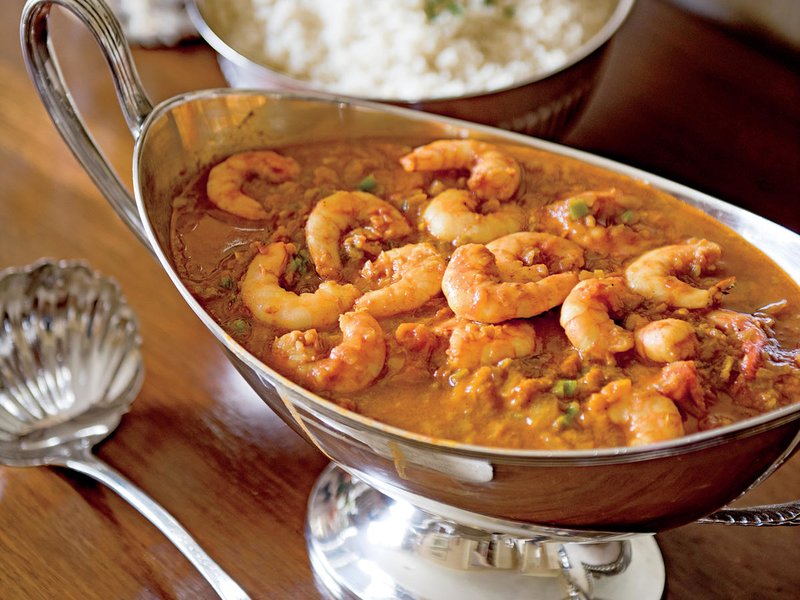 Not a seafood lover? Or, perhaps some guests have allergies.
We can still capture the seasons of the reasons with Cajun-Stuffed Chicken.
This is a simpler recipe. Boneless chicken breasts are stuffed with friend peppers and onions, then cheese. The whole thing is baked for about 20 minutes.
Yum!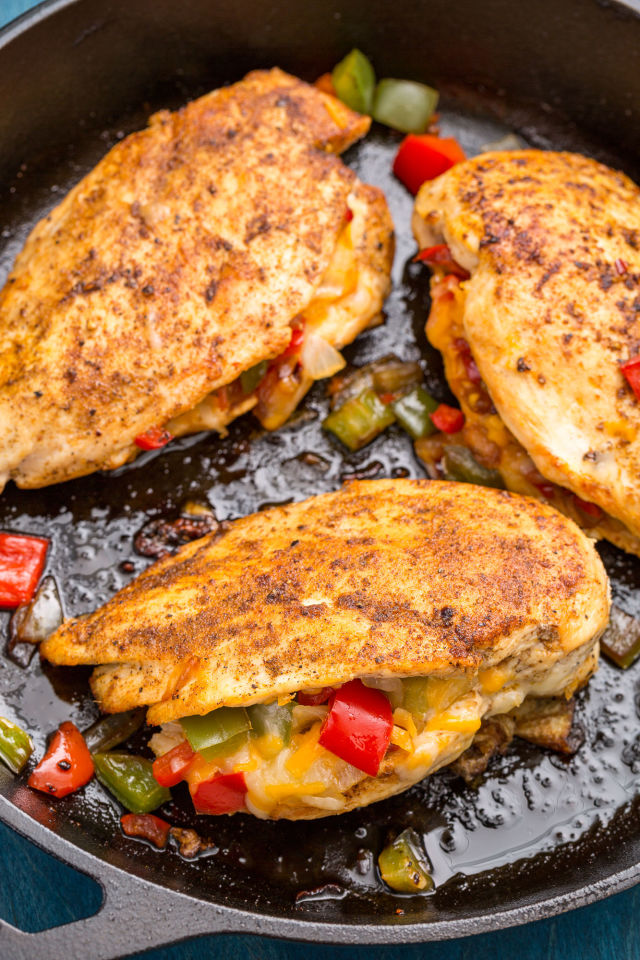 No Mardi Gras is complete without King Cake.
This homemade recipe uses bread flour and scalded milk, besides regulars like sugar and eggs. It also needs to rise for a few hours, so keep that in mind during party-prep.
For filling, pick up some golden raisins, toasted pecans, and one plastic baby toy.
Trust me on the baby. It is King Cake, after all.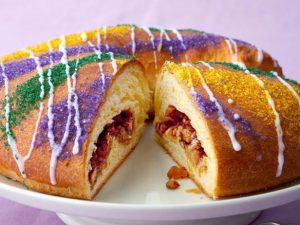 After your friends all arrive, eat your shrimp and chicken, and enjoy your fabulous cake; don't forget to serenade them with bluesy jazz reminiscent of New Orleans.
Then, whip out some chips for a few friendly rounds of casino fun.
Especially if you have younger attendees, consider these edible chocolate poker chips.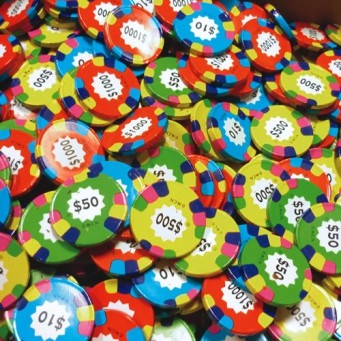 Laissez les bon temps rouler! Go look at the following websites to get partying:
1. Shindigz
2. Facebook: Custom Wreaths and More
4. Pinterest
7. My Recipes
8. Delish
9. Food Network
10. Candy Store